10 Best HD Audio Recorders Including Software and Hardware
There are a number of reasons why you might need a HD audio recorder. Maybe you want to use it to capture ideas, remote conferences, lectures, and more. Or perhaps you are a journalist and you need to record everything you have heard. Many famous musicians use voice recorders to remember their ideas at any time.
However, you can find a lot of voice recorders in Amazon or Google. It is impossible to discover the proper one for yourself since they are designed for different purposes. Therefore, this article will share top 10 HD audio recorders including software and hardware.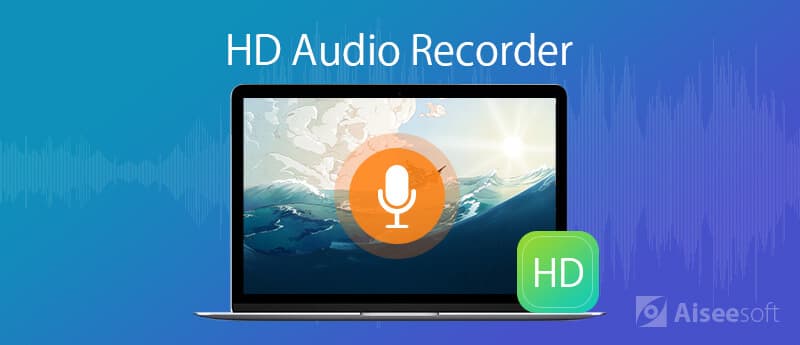 Part 1: Top HD Audio Recorder Software
Top 1: Aiseesoft Screen Recorder
We all have a computer running Windows or macOS. However, the pre-installed audio recorders are not enough to make HD audio recordings. From this point, we recommend Aiseesoft Screen Recorder, which is the best option to record anything on your computer and save it in HD audio file.
Pros
Record any sound on your computer or from microphone simply.
Pre-listen to the HD recordings with the built-in media player.
Offer a wide range of custom options, such as bitrate and more.
Support almost all audio formats including MP3, FLAC, WAV, etc.
Cons
This HD audio recorder requires installation in order to provide stable performance.
Apparently, it is the easiest way to make HD audio files on your computer.
How to Record HD Audio
Step 1Install the best HD audio recorder
Launch the best high-quality voice recorder for PC, once you install it. There is another version for Mac. Choose the Audio Recorder in the home interface to move on.

Step 2Record sound or voice
Then you will get two sections on the window, System Sound and Microphone. The former is able to capture the sound on your computer and the latter can record your voice via your microphone. You can enable and disable them based on your need. Then adjust the volume. To set the options related to Output, Hotkeys and more, click the Gear icon to open the Preferences dialog. If you are ready, click the REC button to start it.

Step 3Export HD audio file
When it is done, click the Stop icon and you will be presented the Preview window. Then click the Save button if you are satisfied with the HD audio recording.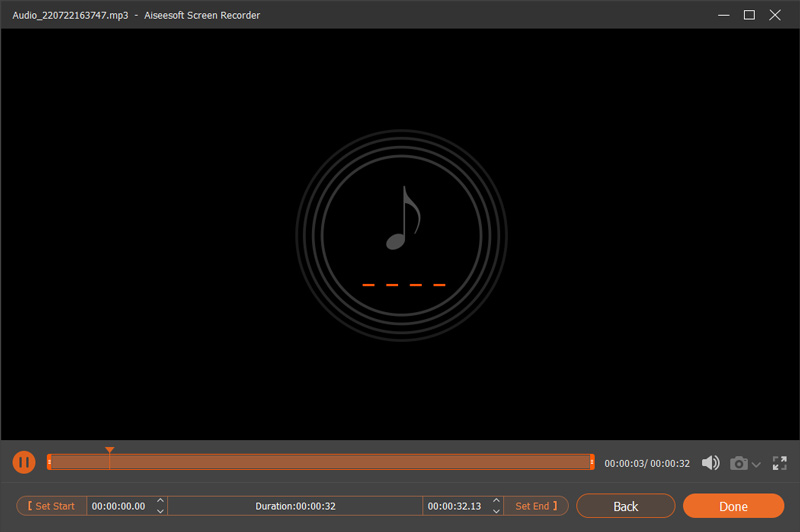 Top 2: Audacity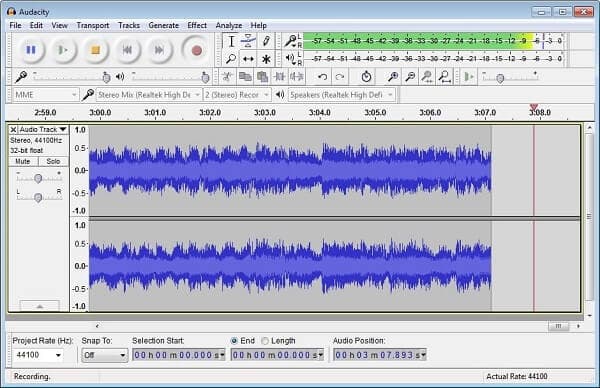 As an open-source project, this HD voice recorder was first introduced in 2000. Since then, it attracts a lot of users around the world. Now, it even climbed the ladder to become one of the best HD voice recorder software.
Pros
Free to use.
Record audio files from computer or via microphone.
Edit audio recordings on tracks.
Cons
1. The interface seems messy.
2. It slows down your machine.
3. It does not support Mac version. (Learn more about Audacity for Mac.)
Top 3: WavePad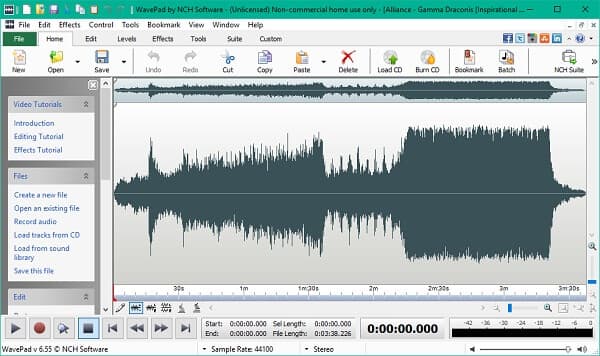 WavePad is another HD audio recorder for PC. Similar to Audacity, WavePad is available to both Windows and macOS. However, it is easier than the open-source audio toolkit. The free version is enough to produce HD audio files.
Pros
Record voice in WAV, APE, AMR, MP3, etc.
Edit voice recordings simply.
Easy to use.
Cons
The free version has some limitation.
It only works with a single track.
Top 4: Adobe Audition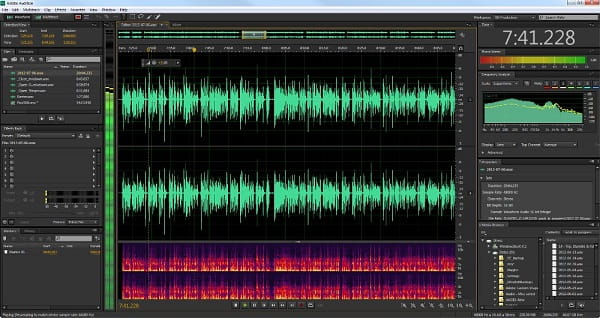 Audition is the comprehensive audio solution from Adobe. Many musicians use it to produce professional work. High quality voice recorder is just a part of the software.
Pros
Record voice in HD audio files.
Support both system sound and microphone.
Display audio files in various modes.
Cons
The HD voice recorder is expansive.
It is not suitable for beginners.
Top 5: Mixcraft 8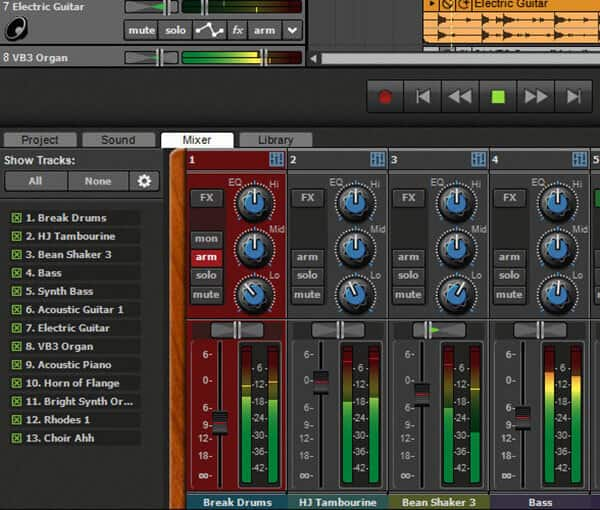 Mixcraft 8 offers two versions, one for home users and the other for pro-level users. If you want to edit the HD recordings quickly, it is a good choice since it contains a lot of audio filters.
Pros
Include a full-featured DAW.
Support noise reduction.
Affordable for average people.
Cons
The HD audio recorder is only available to PC.
It is not as smooth as other best recorders.
Part 2: Top HD Audio Recorder Hardware
Top 1: Zoom H1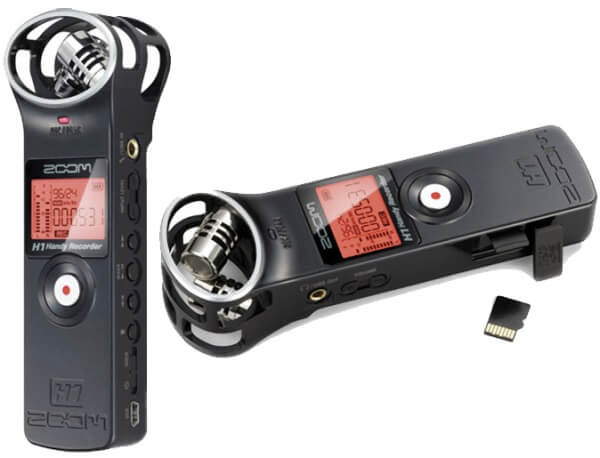 Price: start from US$79.95
Zoom H1 is one of the best HD audio recorders on Amazon, partly because of the affordable price. It offers the essential features of a portable HD voice recorder, such as a stereo X/Y mic configuration. It can produce WAV files up to 96kHz\24-bit.
Top 2: Yamaha Pocketrak PR7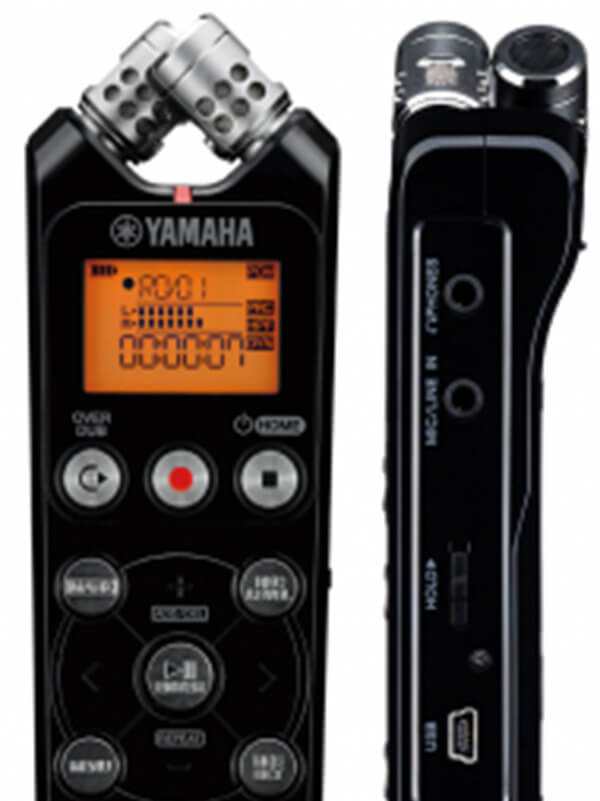 Price: start from US$1,056.75
If you have enough budget, Yamaha Pocketrak PR7 is a good option. This pocket HD voice recorder can produce the same audio quality of 24-bit/96kHz as other heavy devices. That is due to the mic and line input is dynamic and high-pass filter control.
Top 3: TASCAM DR-05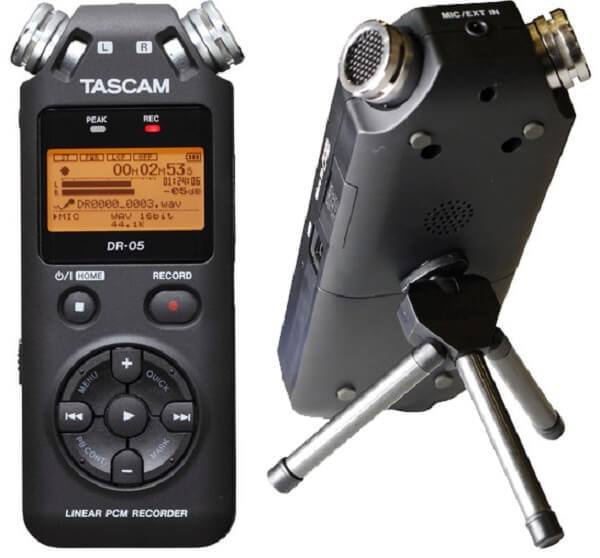 Price: start from US$79.00
TASCAM DR-05 is another budget-friendly HD voice recorder. It integrates an omnidirectional microphone, which can capture any sound around. Moreover, the mic configuration is easy to set for both beginners and experienced users.
Top 4: Olympus LS-14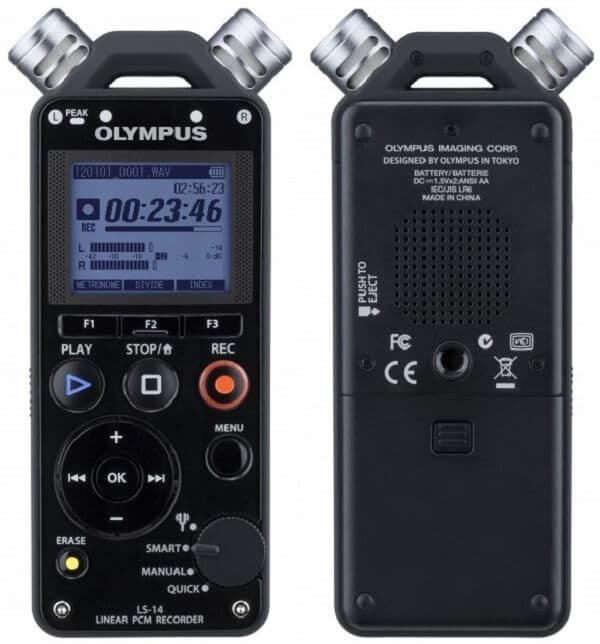 Price: start from US$168.89
Olympus LS-14 is a hand-hold HD voice recorder. It equips with a mic system called Tresmic three, which includes two directional microphones to help record lower bass ranges. The typical sound it produces rates at 24-bit/96kHz, so the audio quality is excellent.
Top 5: Roland R-05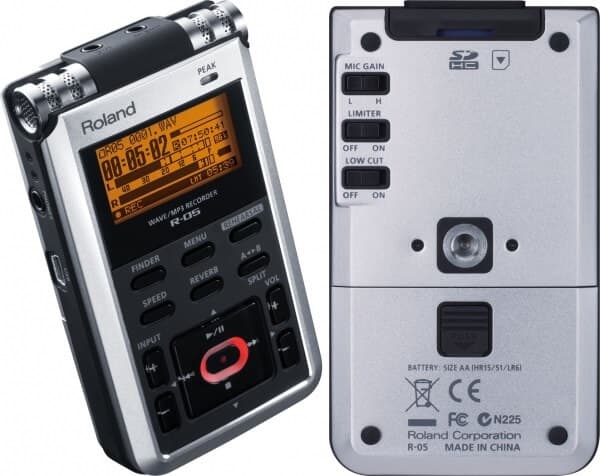 Price: start from US$166.00
If you prefer to pocket-model HD audio recorder, Roland R-05 is a good option. You can use it with your music equipment or independently. It gives you the 24-bit/96kHz recording quality and you can save recordings in WAV or MP3.
Conclusion
Now, you should master the best HD audio recorders on marketer including software and hardware. If you are looking for software, Aiseesoft Screen Recorder is the best choice. It is not only easy to use, but able to produce HD audio files smoothly. Have better recommendations? Feel free to leave them in the comment area below this post.