Best Camstudio Replacements on Windows 7/8/10
There are many conditions for people to find a professional video recording program. For recording videos, audio, music, for saving Skype calls, for making video tutorials, for recording gameplay and many many other aspects to record your PC screen. However, even though there are many screen recorder provided, it is not easy to find a suitable one. With searching from the internet, you can get the Camstudio, which is a popular and free recording tool and allows you to record anything showing on your Windows computer. Here, let's learn more about Camstudio.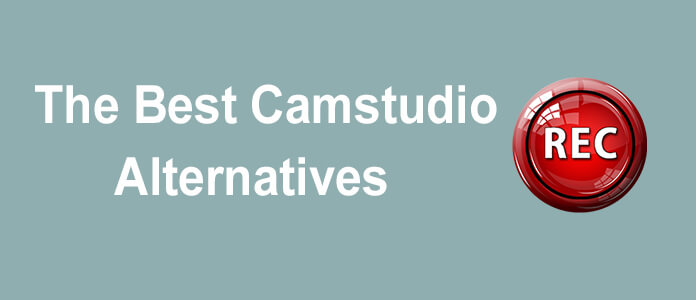 The brief definition of Camstudio
As the most popular free streaming video software, Camstudio is able to record all screen video and audio on your computer, for example, you are able to create demonstration videos for any products you are selling, and make a tutorial video to answer the frequently asked questions. How about recording the gameplay for uploading to YouTube and sharing with more people? Camstudio aims to achieve these requirements. However, even though Camstudio have a lot of advantages to record videos, it also gains a lot of complaints. Now, let's read some reviews of Camstudio to know more objective opinions from its users.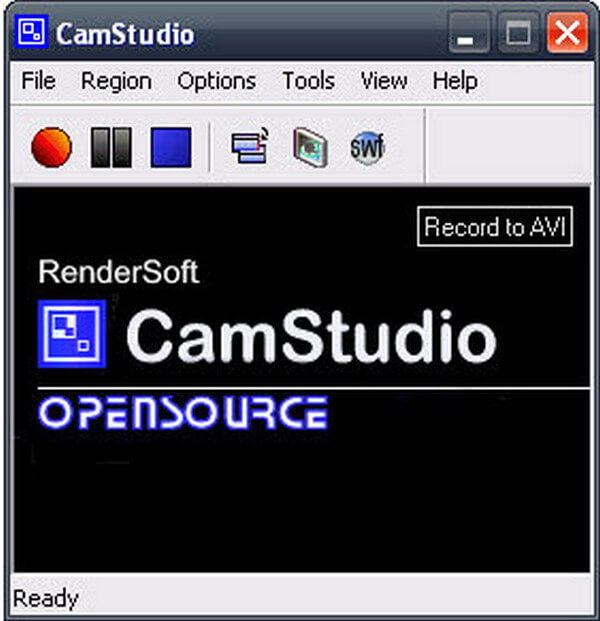 Camstudio Reviews:
◆ I stopped using it quite a while ago because it could not capture some gradients properly and even changed some colors.
◆ The Camstudio on my PC is good enough to use, and it will be better if it has more video ouput formats to choose.
◆ It's the only video capture software I've used, so I don't have anything to compare it with. It's probably not so good if you want to capture a large video while some other resource-intensive task is running, or if you want really good detail.
◆ This is just a bundle of malware. STAY AWAY.
◆ I don't like Camstudio because it doesn't even let me record for 2 minutes. And if go over it, the file fails. Plus it can only record audio on the computer. Know any other things like Camstudio?
Many of the opinions are found from Yahoo answer. So We will know that many users of Camstudio are looking for an alternative program of Camstudio to record their videos. Do you know which one is better? After collecting all useful recording software, we will show you the top 10 free Camstudio alternatives and top 5 paid alternatives with pros and cons.
Free Camstudio alternatives
Free Camstudio Alternatives
Program
Pros
Cons
Free Alternative 1
EzVid
1. Capture and edit video on Windows computer;
2. Directly upload video, demo and tutorial to YouTube.
1. Only has Windows version;
2. Need DirectX 9.0 or higher;
3. Sometimes it doesn't work well especially uploading video to YouTube.
Free Alternative 2
Expression Encoder
Record screencast of PC screen while simultaneously capture webcam video and audio
1. Only has Windows version;
2. Free version only supports recording 10 minutes.
Free Alternative 3
Jing
1. Supports both Windows and Mac version;
2. Great for recording demos, presentation and video tutorials.
1. Free version only supports recording 5 minutes;
2. Jing is flash file and can't put movies into iMovie.
Free Alternative 4
Screencast-O-Matic
1. No installation needed;
2. Easy publish video to YouTube.
1. Free version only supports recording 15 minutes;
2. Some people reflect this online software is not safe enough;
3. Rely on internet connection.
Free Alternative 5
Webinaria
1. Record tutorials, demos easily;
2. Publish video as Flash files;
3. No time limitation for recording videos.
1. Only has Windows version;
2. Only supports generating video with FLV format.
Free Alternative 6
FFsplit
Good software especially for capturing game screencast.
1. The interface is out-fashioned;
2. No pause button shows;
3. The generated video is too large with AVI format;
4. Free version only supports BMP image format.
Free Alternative 8
Kazam
1. Simple and easy-to-use interface;
2. Export video directly to YouTube.
The hotkeys (start/pause/finish) aren't always working.
Free Alternative 9
PicPick
1. Easy to capture, edit and enhance video;
2. A variety of functions.
1. Bulky main window;
2. Free to non-commercial use only.
Free Alternative 10
Screenr
1. No installation needs;
2. One click to record.
1. All recorded videos with Screenr are public, so it is not good enough to protect personal privacy.
2. This online recorder is not available to work at this moment.
From the above table we will know that free Camstudio alternatives have many disadvantages and limitations to record videos. So, if you want more functions of a screen recorder, you can view the following ones to record any video on your computer.
Paid Camstudio alternatives
Paid Camstudio Alternatives
Program
Pros
Cons
Price
Paid Alternative 1
Aiseesoft Screen Recorder
1. Simple and easy-to-use interface;
2. One click to record HD video;
3. Default hotkeys for starting, pausing and finishing;
4. Record anything(video and audio);
5. Compatible with Windows 7/8/10;
6. Virus free.
1. Only has Windows version;
2. The current version is lack of editing function.
(Its partner - Video Converter Ultimate can solve this problem)
$39.00
Buy Now
Paid Alternative 2
Camtasia Screen Recorder
1. All-in-one software for record, edit and upload videos;
2. 30-days free trail;
3. Virus free.
1. The size of this comprehensive software is too large to download and install;
2. The price is much higher than any other recording software.
$299.00
Paid Alternative 3
Icecream Screen Recorder Pro
1. Capture any area of PC screen;
2. Scheduled screen recording.
1. The features are not so professional;
2. Supports only a few file formats for screenshots and video captures.
$29.95
Paid Alternative 4
Apowersoft Screen Recorder Pro
1. Record screen and video with high quality;
2. Online recording software without downloading.
1. Cann't use offline;
2. Crack problem happens sometimes.
$39.95
Paid Alternative 5
Movavi Screen Capture
1. Both record and edit video with powerful functions;
2. Multiple and simple editing functions.
1. It does not have scheduled recording;
2. Over-packed interface for using.
$49.95
So, you may have found the best Camstudio alternative to capture your online videos. For a comprehensive considering, I'd like to try Aiseesoft Screen Recorder. Why? Comparing with other recording software, it has the similar functions and a more reasonable price. And the functions can totally meet your basic need.
And then, the next step we will learn how to use this software together.
How to use the best Camstudio alternative – Aiseesoft Screen Recorder to record your video?
Aiseesoft Screen Recorder
Aiseesoft Screen Recorder is professional screen capture software which can capture online videos, games, podcast, webinars, lectures, presentations, Skype calls, online conference, webcam videos, etc. in full screen or customized screen size with ease.
Record game for sharing.
Screencast webcam videos.
Support capturing pictures from screen.
Record streaming audio, online audio, microphone voice with high sound quality.
Simple stpes of using Screen Recorder
Step 1 Run this software on your Windows computer.
Step 2Adjust the recording area and audio according to your need.
Step 3One click to record the PC screen and the recorded video will be saved as WMV/MP4 format.

If you need the detailed information about how to use Screen Recorder, please visit: How to record video and audio.
For more video formats and further editing functions, you can use Free Video Converter to convert the recorded WMV to MP4 and any other video formats after editing and enhancing the video quality.