Cerber Decryptor and How to Recover Cerber Encrypted Files
Summary: When you first access Cerber Decryptor, you may have no idea of what Cerber Decryptor is. Until you get some Cerber encrypted files and then start to Google some solutions to remove Cerber virus or recover Cerber encrypted files. This post will give you more information about Cerber Decryptor and best way to get Cerber encrypted data back.
Various ways can lead to ransomware infections. Hackers want to infect as many people as possible for releasing massive email spam campaigns and spreading the malicious payload. When your computer access infections, you may turn to the Cerber Decryptor.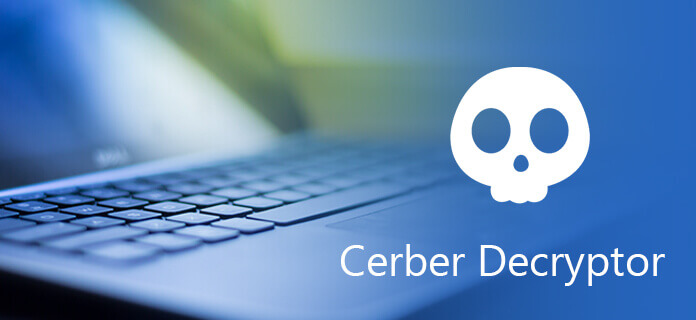 However, some experts claim that, it is NOT the right choice!
Part 1. What is Cerber Decryptor
When you get the Cerber virus attacked, you will search for effective methods to get rid of it. Finally, you know that Cerber Decryptor can help you to get your machine back to normal condition. In fact, Cerber Decryptor is just a malicious program which created by authors of the Cerber virus.
Cerber Decryptor has the capability to help the ransomware victims decrypt the Cerber corrupted files. But security experts warn that purchasing Cerber Decryptor may lead to more money loss.
What should you do?
How to remove Cerber virus?
How to deal with the Cerber corrupted files?
Part 2. Pay the ransom or try some ways to decrypt .cerber files?
When cyber virus infect your computer, you will receive ransom notes on the system from the cybercriminal. Then you are prompted to buy Cerber Decryptor to solve all problems.
You should never NOT do that!
If you do as the cyber criminals command you to do, you have to pay some money for the Cerber Decryptor. Unfortunately, things are not quite that simple. You won't easily remove Cerber virus and decrypt .cerber files. What's worse, when you do that, you may get more malware.
So again, what you should do?
Some useful tips:
Cerber virus can lock or encrypt certain files on the computer. You will be asked to pay money for the decryption. There are some tips for you to remove Cerber virus and recover cerber encrypted files.
◆ Do not pay the ransom to the cyber criminals.
◆ Use antivirus to scan system and remove the cyber virus.
◆ Disconnect or delete infected parts from network.
◆ Restore operating system back to a previous clean version.
◆ Choose trustworthy Cerber decryptor software.
◆ Decrypt Cerber files to recover Cerber encrypted files.
◆ Ensure your system protection.
Part 3. Simple way to recover Cerber encrypted files
With the system restore feature, you have a big chance to regain a clean system. What about the Cerber encrypted files? How to recover them? Actually, before you use some third-party cerber decryptor software, you can first give the Windows Previous Version tool a try.
Windows Previous Version is a data recovery tool which enables you to recover cerber files without installing third-party cerber decryptor software. You can take the following guide to recover Cerber encrypted data.
Step 1 Open My Computer or Windows Explorer and locate the affected files or folders.
Step 2 Right-click on it and choose Restore previous versions from the drop-down list.
Step 3 You will see a new window pop up and display all backup files and folders you can recover.
Step 4 Find your preferred files and then use them to overwrite the Cerber encrypted files.
Part 4. Professional way to recover Cerber encrypted files
Aiseesoft Data Recovery is a powerful data recovering tool which can help you retrieve the Cerber encrypted files. It enables you to restore any frequently-used data type like image, documents, emails, audio, videos and more. You can free download it and take the next steps to find the encrypted files back.
Step 1 Run Aiseesoft Data Recovery
With the download button above, download, install and run this powerful Cerber encrypted files restoring software on your computer.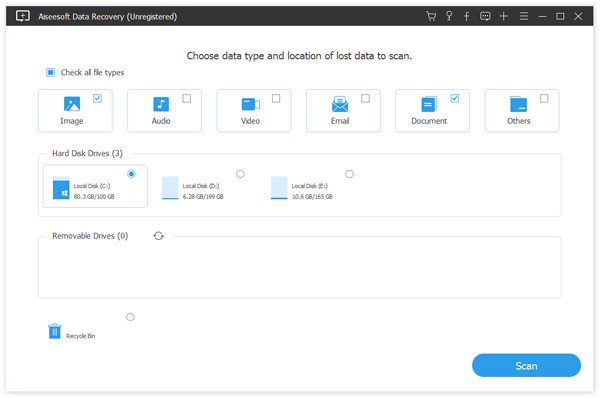 Step 2 Select data type and hard drive
Choose the data type for recovering based on the encrypted files. After that, you should also select the disk drive(s) where you can recover these files.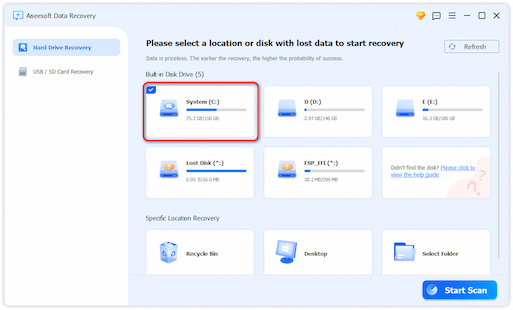 Step 3 Scan Cerber encrypted files
This data recovery tool provides two scanning ways, "Quick Scan" and "Deep Scan". First, you can choose "Quick Scan" to try finding the encrypted data.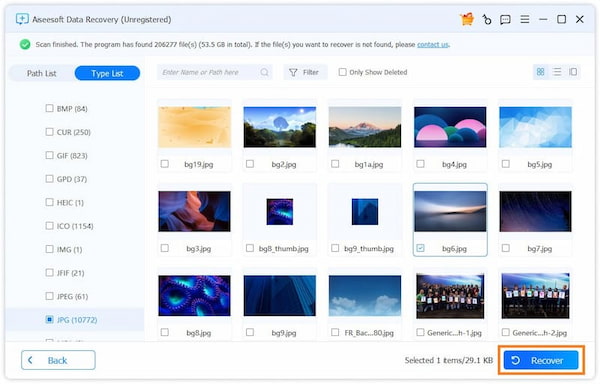 Step 4 Recover encrypted data
After scanning, all the Cerber encrypted files will be displayed in the interface. To quickly locate the data you want to restore, you can use the "Filter" feature. Select all the Cerber encrypted files. Then you can handily get them back to normal condition after one click on Recover button.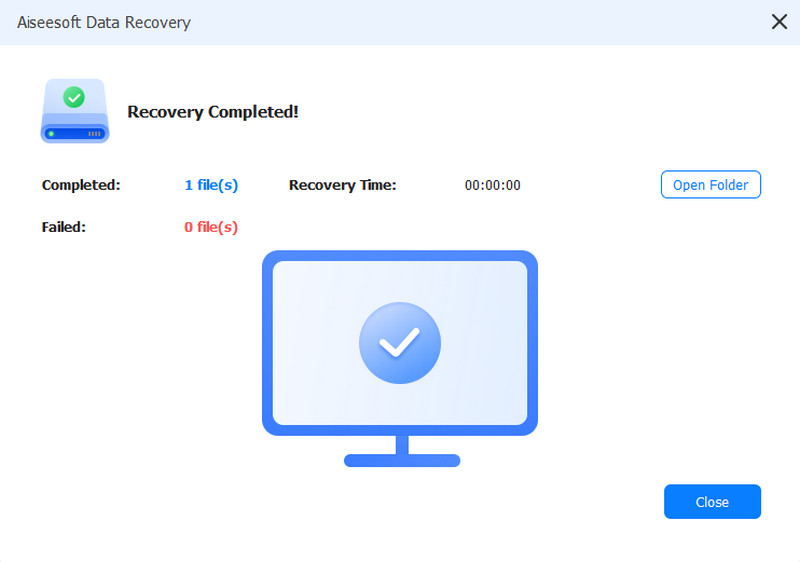 We have talked about Cerber virus and Cerber Decryptor in this article. We tell you some useful tips when you infected by some Cerber virus. We don't suggest you using some free Cerber Decryptor tools in case they are not the real free software. In addition, we show you how to recover Cerber encrypted files with two ways. If you still have any question, you can leave us a message.