How to Get Out of Shuffle Mode on iPhone/iPod (iOS 17/16/15/14/13 Supported)
iOS 12/13/14 - Apple Music shuffle is stuck on, but the shuffle or play button does not light up anymore. Whether i cluck shuffle or not it still shuffles. i cannot deactivate shuffle. i have spent days figuring out, but nothing happens.
That is the problem from an iPhone users running in iOS 12/13/14 from Apple Discussion.
Shuffle mode is set by default on iOS 10. After iOS 10, the shuffle mode in Music app is disabled or enabled, is following what mode the songs are played in the last time.
Generally speaking, the shuffle mode is very easy to turn off. However, for one reason or another, still some users complain he/she is suffering from the shuffle mode, and cannot find where the shuffle mode is, let alone turning off it.
Here, this article mainly focuses on getting iPhone out of shuffle mode in 5 ways with step-by-step guide.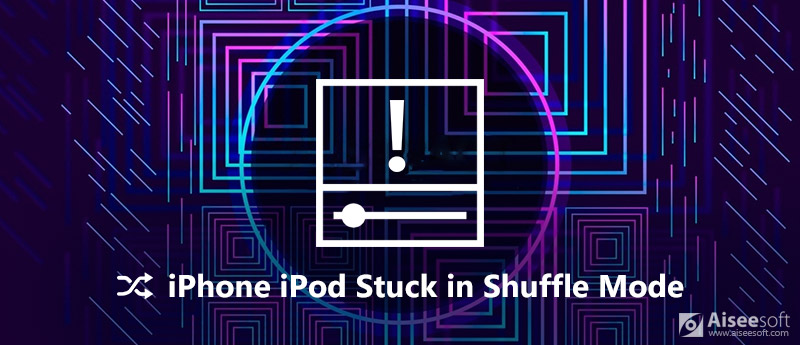 iPhone iPod Stuck on Shuffle Mode
Solution 1. Turn off Music Shuffle Mode on iPhone/iPod via Playing a Certain Song
The easiest way to turn off shuffle mode is to play songs in order.
For playing songs in order on iPhone, you have 2 ways.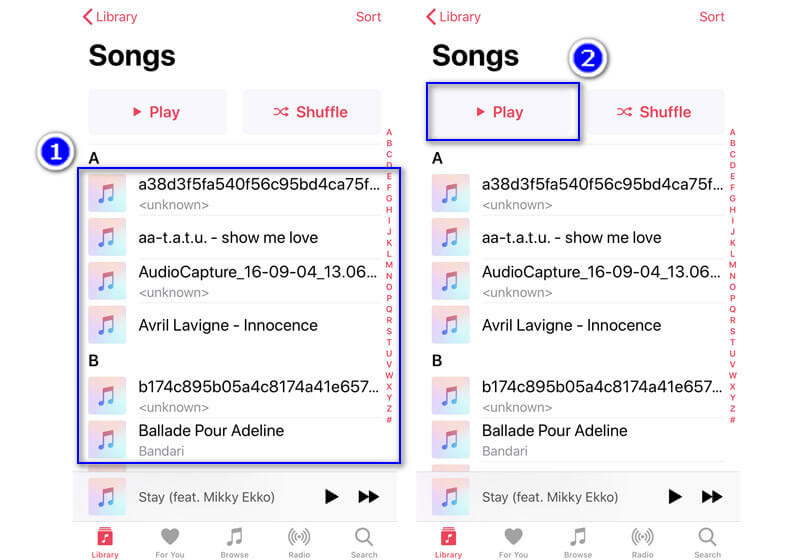 1. Open Music app, tap "Library" > Select one song category from the playlists, artist, albums, songs or downloaded music that you want to stop shuffle mode > Tap any song in the music list.
2. Alternatively, you could tap "Library" > Select one song category from the playlists, artist, albums, songs or downloaded music that you want to stop shuffle mode > Hit the "Play" button at the top-left.
Then you could try the "Play Next" button to fix shuffle mode and play the songs in order from iTunes Music or local songs or playlists.
Solution 2. Take iPhone/iPod off Shuffle Mode by Turning Shuffle Mode Button
The second solution to stop shuffle mode playing on Music from iPhone is turning off shuffle mode directly.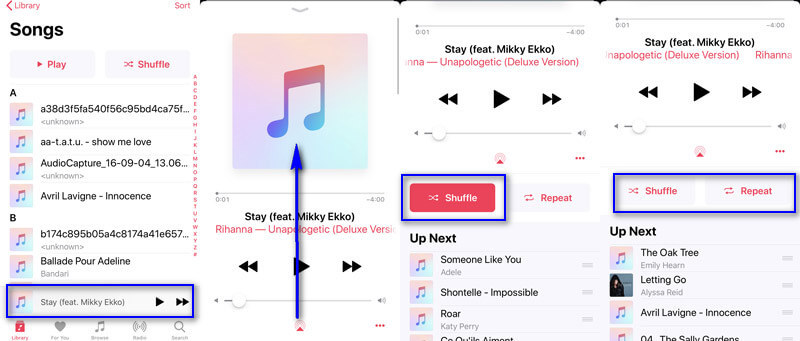 Step 1.
Run Music app, play any song, tap the "Playing" bar (sandwiched between the "library/For you/Browse/Radio/Search" menu bar at the bottom of the screen and your playlist at the top) to enter the song-playing window.
Step 2.
Swipe up from the bottom slowly and you will see the "Shuffle" and "Repeat" buttons before "Up Next" music list.
Step 3.
Tap the red-marked "Shuffle" button to turn off shuffle mode (red color will become no-color).
1. For turning on shuffle mode, you could also follow the way to enable it.
2. The solution also works when you want to turn off shuffle mode playing from playlist, albums, artists, etc., in in Apple Music, iTunes Music, etc.
Generally speaking, shuffle mode stuck in your iPhone will be fixed. However, if the shuffle button and play button does not light up and change colors anymore, just try the next solution.
Solution 3. Get iPhone/iPod out of Shuffle Mode by Restarting iPhone/App
If the above settings do nothing to fix the problem, you could try to exit the Music app and then restart it.
Still does not help? Get an iPhone reboot now.
Step 1.
Press and hold on the sleep/wake or power button on iPhone until you see the "Slide to power off" screen appear.
Step 2.
Release the sleep/wake button, and use your finger to slide to power off your iPhone from the left to right. Then your iPhone will turn off.
Step 3.
Again press and hold on the sleep/wake or power button on iPhone until you see the Apple logo. Release the button and wait for iPhone reboot.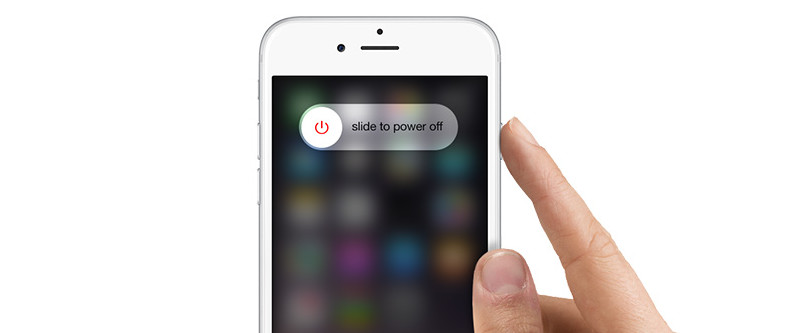 More details about restarting iPhone XS or other models, just check here.
After restarting your iPhone, you can check if the shuffle mode has been removed.
Solution 4. Disable iPhone/iPod Shuffle Mode through Reinstalling App
With iOS 10, you can remove some built-in apps from the Home screen on iPhone. That is another solution when your iPhone is still in shuffle mode after trying the solutions above.
For removing Music app, you just need to press the icon of Music app until it jiggles. Tap the small cross

on the upper-left corner of Music app to delete it.
It only disappears from your Home screen, and will not free up storage space or erase the songs of Music app.
For reinstalling it, you just need to go to App Store to search the app and reinstall it.
Solution 5. Universal iOS System Problem Repair to Turn off Shuffle Mode
However, if all the attempts you did as simmer did from Apple Discussion, close app, delete app and download again, select random song in album, restart iPhone, but shuffle mode still exists on iPhone, it may be the iOS system problem, and you need the iOS system repair tool to help you.
Apeaksoft iOS System Recovery is the powerful iOS system repair software, which can help you fix any issues caused by iOS system error, like Apple logo, white screen, headphone mode, shuffle mode, DFU mode, zoom mode etc.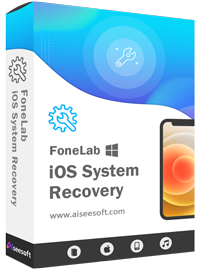 Downloads
Drag iPhone in shuffle mode to normal.
Fix iPhone frozen, disabled, glitch, etc.
Downgrade and upgrade iPhone to the supported iOS version.
Work for iPhone 15, 14, 13, 12, 11, XS, XR, X, 8, 7, etc.
Step 1.
Free download this tool on your computer via the above download link. Install, and run it immediately. Choose "iOS System Recovery".
Connect your iPhone to computer with the USB cable. If required, just unlock your iPhone and tap "Trust" to enable this computer to manage your iPhone.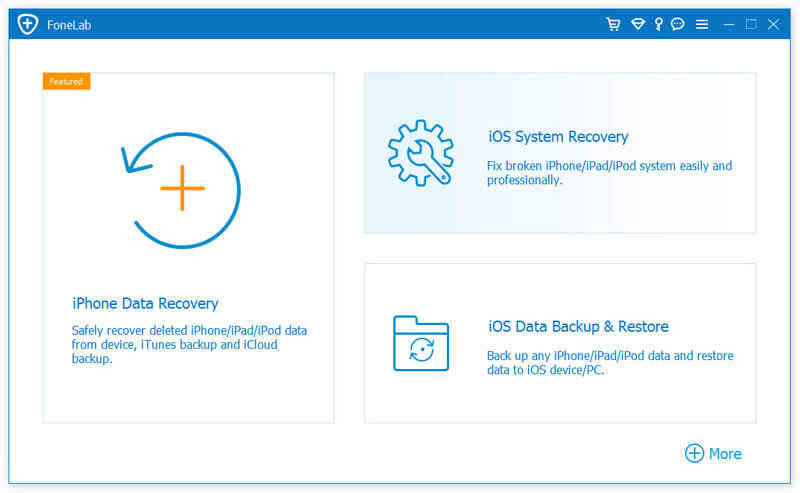 Step 2.
Choose your iPhone or iPod abnormal state. Because the shuffle mode is caused by software issue that you are not sure, you do not need to select the exact issue, and just click "Start".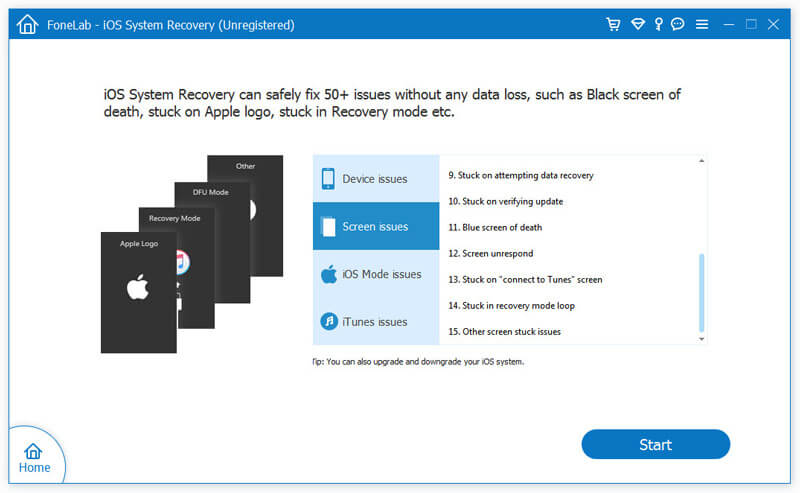 Step 3.
Select either "Standard Mode" or "Advanced Mode" and then "Confirm" to follow the on-screen instructions to put your iPhone into Recovery mode or DFU mode.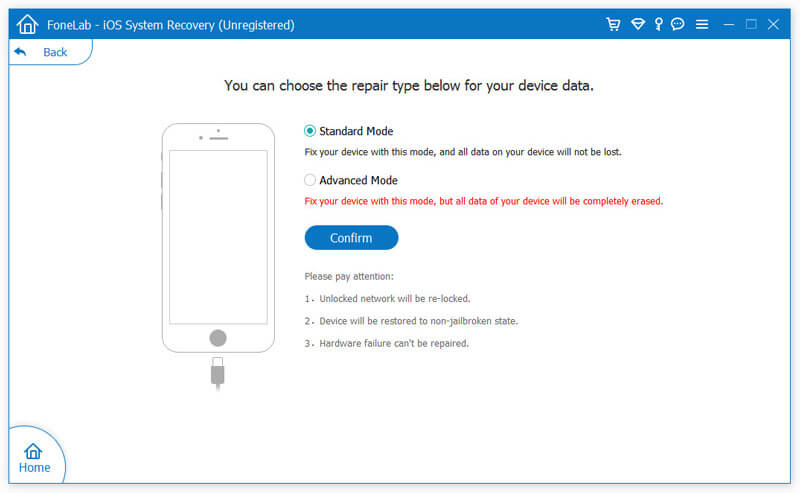 Step 4.
Select the right iPhone information and wanted iOS version from the drop-down list and then click "Repair" to start downloading the firmware and repair your iPhone system.
The repair process will take minutes and you need to pay some patience.
After that, you could open Music app to play the songs and just follow the first and the second solution to turn off shuffle mode on iPhone.
Conclusion
Shuffle mode on iPhone is a feature to refresh your ears in disorder. However, once your iPhone or iPod gets stuck in shuffle mode, it will be a little troublesome. For turning off shuffle mode, the first and second solutions work. However, once the general settings do not work, you just need to follow other solutions followed to kick it out.
Which solution is workable for you?
Do you have any better solutions? Let me know by leaving your comments below.

Leave your comment and join our discussion