iPhone Safe Mode - How to Exit Safe Mode on iPhone
What is safe mode on iPhone
You must have heard of "Recovery Mode" and "DFU Mode", but what is "Safe Mode" on iPhone? Just like safe mode on computer operating system, which helps you remove crashed processes that may lead mal-function to operation systems, safe mode on iPhone allows you to uninstall any troublesome or faulty extension could cause the crash on jailbroken iPhone. So iPhone safe mode is not strange to people whose iPhone is jailbroken.
In short, as long as jailbreak extension is resulting in faulty of iOS operation, iPhone will boot into safe mode.
How to exit safe mode on iPhone
"Restart" iPhone according to "Safe Mode" reminder
When a message pops up in Safe Mode, tap "Restart" to reboot crashed program and your iPhone will return to normal if the fault tweaks have been removed.
Reboot iPhone forcibly
If "Restart" in "Safe Mode" doesn't work, just hold "Power" and "Home" buttons at the same time until your phone turns off and starts again. And leave it alone when "Slide to unlock" appears on the screen.
Remove problematic packages
If hard reboot still lets iPhone be stuck in safe mode, you need to check the Cydia packages, where maybe an extension is causing the faulty. So open Cydia (An alternative to App Store on jailbroken iOS devices) and remove the troublesome extension or tweak. After that, you can start iPhone and see if it runs normally.
Exit safe mode on iPhone with iOS System Recovery
If all the solutions above don't work, you can try iOS System Recovery. With this iPhone system recovery, you can exit safe mode on iPhone 14/13/12/11/XS/XR/X/8/7/6/5/4/3GS even if without Cydia. Just download and try it!
Let's see how to remove safe mode in detail.
Step 1Install and launch iOS System Recovery on your computer.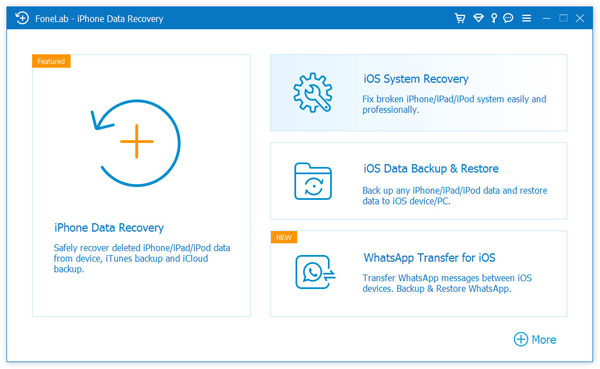 Step 2Connect iPhone with computer.
After opening this iPhone system recovering app, plug in your iPhone to computer with USB cable. And click "iOS System Recovery" > "Start" to begin the process of removing safe mode on iPhone.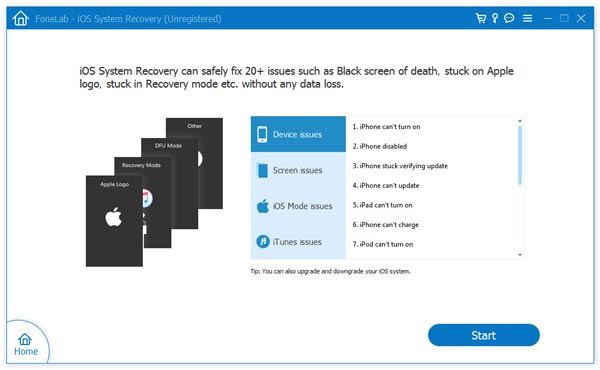 Step 3 Make your iPhone enter Recovery Mode or DFU Mode.
Before fixing the problem about iPhone safe mode, you need to make your iPhone enter Recovery Mode or DFU mode. Here we put iPhone into DFU mode.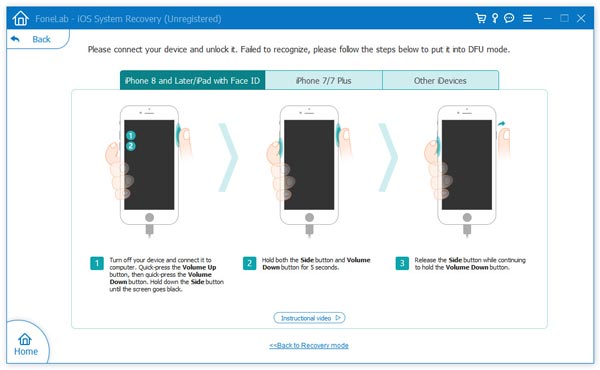 Step 4Download firmware package.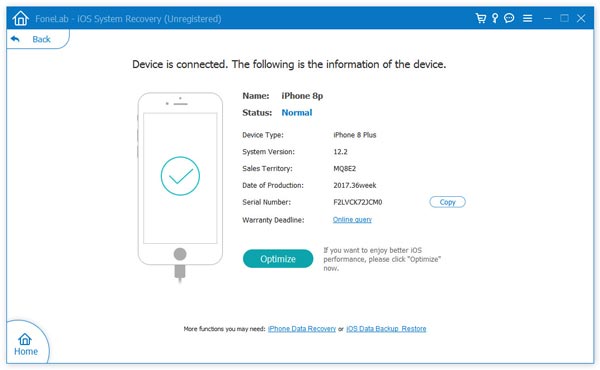 Step 5Recover your iPhone system and make it exit safe mode.
Now, you need to choose the model of your iPhone. Then click "Repair" to exit iPhone Safe Mode. And this iOS system recovery will automatically choose the suitable plug-in for your iPhone and begin to repair, you just need to wait for a moment.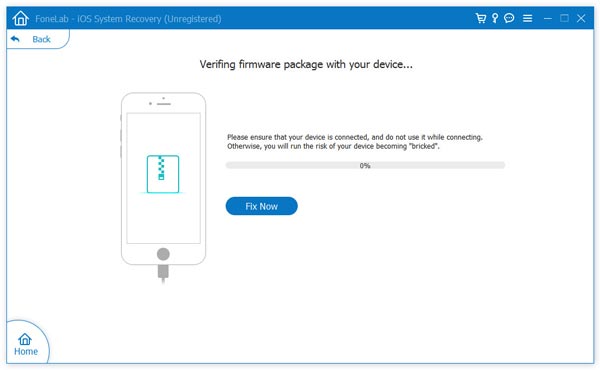 After that, your iPhone will restart, and you can see if it has exited safe mode now. Also, if iPhone stuck on Apple logo, you can also use this app to repair your iPhone.
You can learn the steps from the video below: