[Quick Guide] How to Fix iPhone Keeps Freezing
How to fix iPhone keeps freezing?
Summary: Got an iPhone X/8/7 Plus/7/6s Plus/6/5s that keeps freezing? This post explains to you why iPhone keeps freezing and how to fix a frozen iPhone.
Although iPhone is the most well-received smartphones right now, it still comes with few bugs that users are unhappy about. "My iPhone keeps freezing" is a very common complaint that you can see around all kinds of Apple community, and it's probably the most annoying iPhone issues. With a frozen iPhone, you are stuck on with an app or Home screen, and can't do any type of activity, your work is disrupted and you have no clue what to do.
If you are going through this, this post might help you. Why does iPhone keep freezing? How to fix iPhone freezing? Keep reading and find the quick solutions.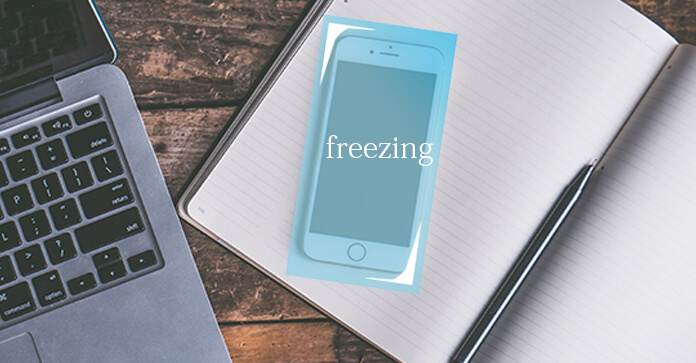 iPhone Freezing
1. Force restart iPhone to fix "iPhone keeps freezing"
Force restart iPhone is the quickest way many iPhone users adopt to tackle "iPhone keeps freezing". In fact, most of iPhone issues can be solved by a simply restart, and that includes iPhone freezing. Follow the steps below to force restart iPhone and fix yo ur frozen iPhone to normal.
For iPhone 6 Plus and older generations:
Keep holding the Power (Sleep/Wake) button as well as the Home button on your iPhone for at least 10 seconds. This will make the screen go black and your phone will be restarted. Let go of the buttons as the Apple logo will appear on the screen.
For iPhone 7/7 Plus:
Keep holding Power (Wake/Sleep) as well as Volumn Down buttons for about 10 seconds, wait until your iPhone goes black and then displays the Apple logo, then you can let go of the buttons.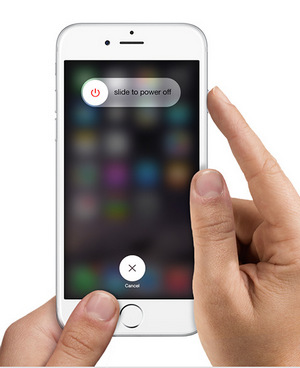 2. Clean up iPhone to avoid iPhone keeps freezing
One of the main reasons for iPhone freezing is lack of space on your device. If you don't get used to cleaning up your iPhone regularly, app cache and data might get clogged up in your iPhone during day-to-day usage and affects iPhone performance, which eventually causes "iPhone keeps freezing" issue. In that case, try to clean up iPhone to keep the internal storage free and prevent system failures like iPhone keeps freezing.
The informative article would be helpful if you want to learn how to free up storage on your iPhone because of which it keeps freezing.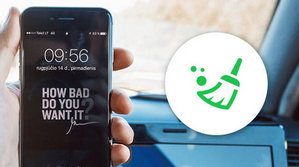 3. Determine which app causes "iPhone keeps freezing"
With so many apps your iPhone, is it possible that a particular one is the whole reason for your frozen iPhone? Of course. An iPhone app that's too big, or has a bug can cause the system to become sluggish and freezing at some point. If you are considering this method as you case, here is what you can do.
1. Determine which app causes iPhone keeps freezing. This can be easy to track down, since you might begin to realize that your iPhone 7/6 Plus/6s/6/5 freezes only when you use a certain app.
2. Uninstall such app. Tap on the app icon for 2 seconds on the Home screen until you see it jiggling. Click on the "X" icon on the App and confirm to delete the app. You can always try to re-install the app to see if it functions smoothly.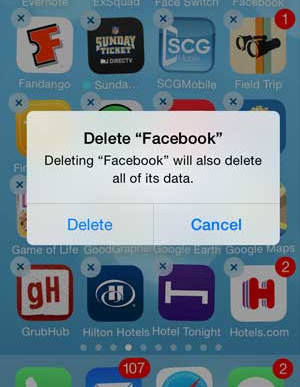 4. Update iOS system to fix iPhone keeps freezing
Every time Apple releases a new or updated iOS system, it would fix some bugs and improve iPhone performance. Some of the software updates are designed to solve these problems where necessary, such as iPhone keeps freezing, and that's why Apple encourages you to update iOS system as soon as possible. If you haven't updated iOS system to the latest iOS 12/11, try this to see if your problem can be resolved.
To update iOS, go to Settings > General > Software Update. You'll get a notification automatically if there is an update available. Hit the "Download and Install" button, and then wait for the process to be done. Once your iPhone is updated, reboot your device to check whether iPhone still freezes or not now.
Note: Normally, updating can take some times, so you have to be patient. Moreover, you should know that it can be slight risky to update iOS. To protect your data, it would be better if you backup iPhone at first.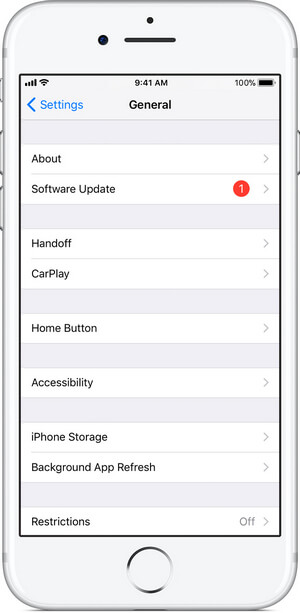 5. Fix iPhone keeps freezing with iOS System Recovery tool
Tired of indentifying what went wrong, but only want to fix iPhone keeps freezing as quickly as possible? Consider the ultimate iOS System Recovery tool. This is an advanced program that enables you to detect and fix all kinds of iPhone issues, including iPhone frozen, iPhone stuck in DFU mode/Recovery mode, iPhone overheating, iPhone with white screen, etc. It's very easy and safe to use. No professional knowledge needed, you can fix iPhone to normal with a few simple clicks.
iOS System Recovery is compatible with all iOS devices like iPhone X/8/8 Plus/7/7 Plus/SE/6S Plus, iPad Pro, iPad Air, iPad mini, iPod, etc. and it can work on both Windows computer or Mac.
Now free download this program and follow the steps below to learn how to fix freezing iPhone back to normal (take iPhone 6 Plus as an example).
Step 1 Launch iOS System Recovery
Launch this frozen iPhone fix tool on your computer and connect your iPhone to it with USB cable. Choose iOS System Recovery option, then you will enter the "iPhone System Recovery" window.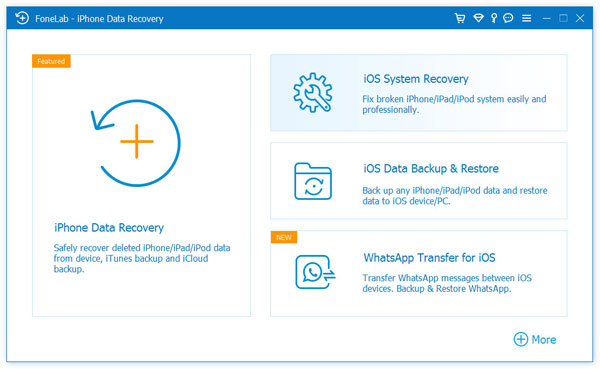 Fix iPhone 6 Plus freezing - Step 1
Step 2 Start to fix iPhone 6 Plus freezing
iOS System Recovery will automatically detects freezing issue on your iPhone 6 Plus. Click "Start" button to begin to fix iPhone frozen. Firstly, follow the instructions below to put iPhone into Recovery or DFU mode.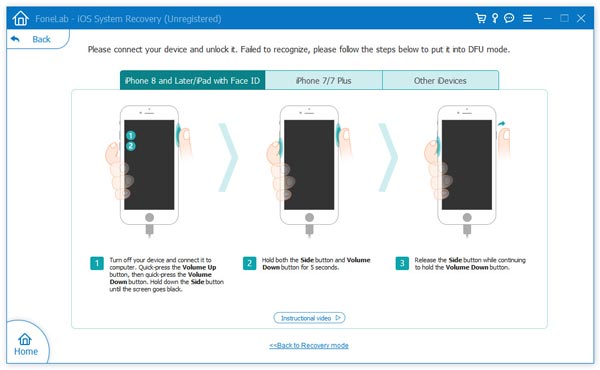 Why does iPhone keeps freezing - Step 2
Step 3 Download firmware package
Select the right iPhone model and then click "Download" to download the repaired device plug-in. It will take a few minutes to complete the downloading.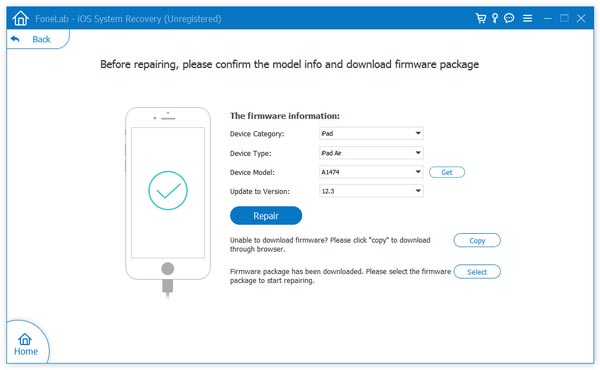 How to fix a frozen iPhone 6 Plus - Step 3
Step 4 Fix iPhone frozen
When the plug-in download is finished, iOS System Recovery will automatically fix iPhone 6 Plus keeps freezing issue. After that, your iPhone will get out of frozen and back to normal condition.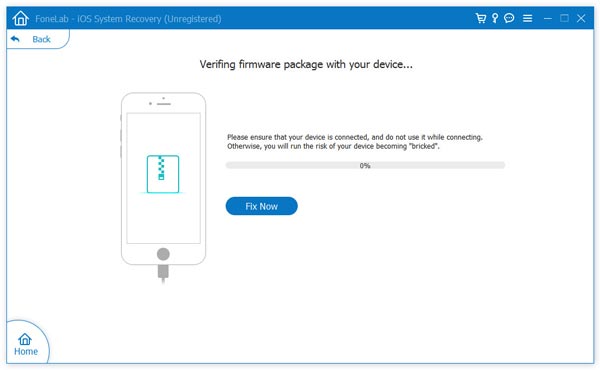 iPhone 6 Plus keeps freezing - Step 4
In this article, we mainly introduce you all possible methods you can use to fix iPhone keeps freezing. Still have more questions? Feel free to leave your comments down below.