What to Do if Sound Not Working on Mac/MacBook Pro/MacBook Air
Sometimes Mac gets no sound for unknown reasons, and this issue is getting more and more common for Mac users. For example, you may find your MacBook Pro sound ceased to work after sleep, which has been an annoying bug in macOS X.
It seems to be a headache problem when finding Mac audio or sound refuse to work, especially when you want to listen to music or watch a movie. But, that's OK. In the following post, we will provide you full tips and solutions to fix Mac sound not working issue.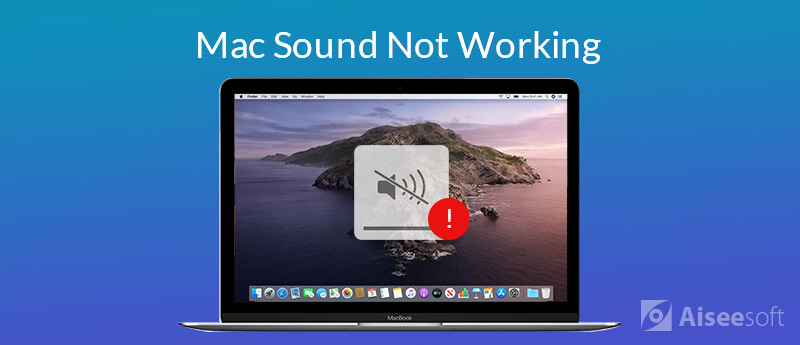 Tip 1. Restart Mac
Haven't shut down for almost a month? Perhaps that's the main reason why the audio or sound output stop work on your Mac. Well, restarting or booting your Mac can get almost all sluggish programs off work. Rebooting your Mac is the simplest way to troubleshoot the issue.
Step 1.
Click on the Apple menu and select Restart....
Step 2.
Wait for your Mac to shut down. Then turn it on.
Step 3.
Play something to check if the sound gets back on your Mac.

Tip 2. Turn up the volume
If your Mac sound volume is set on mute mode, obviously the audio output will not work and any sound will not play on your Mac. At that time, you should turn the volume up a little bit.
To adjust the volume, you can click the Volume control in the menu bar, and drag the volume slide to turn up the volume. Or you can press Volume up (F12) key button on the top of the keyboard to turn up the volume.

Tip 3. Play something on other apps
You may choose the wrong app playing music or movies. For example, you can't hear any sound if you play the music in Safari. That is because the sound is muted in Safari by default. So, don't rely on one specific app. You should try other sound resources like iTunes or QuickTime Player.
Note: If you want to unmute sound in Safari on your Mac, you can open Safari and click Audio button > Auto-Play. Then, you can play and enjoy media with sound on any websites.
Tip 4. Run the latest macOS
Apple will release a new version of macOS periodically, including some app updates and security updates. The first thing you need to do is to check if you have installed the latest macOS. You can check and install the newest macOS by following the steps below.
Just click Apple menu > App Store... > Update to download and install the latest macOS on your Mac.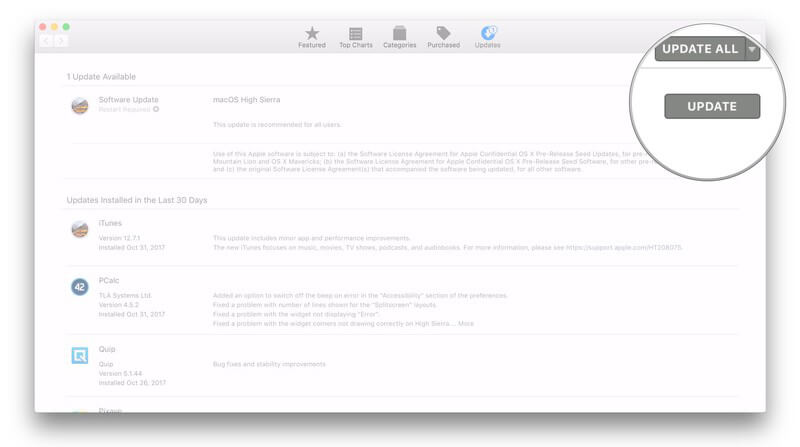 Tip 5. Check Audio Settings on Mac
If you still can't hear any sound after updating the macOS, you should check the sound settings. This requires you to disconnect all external devices, earphones, headphones or external speakers from your computer. Besides, you need to keep the cables from the USB, FireWire, Thunderbolt, audio ports disconnected from your Mac/MacBook Pro/MacBook Air.
Step 1.
Click
Apple menu
>
System Preferences...
. Find and select
Sound
.
Step 2.
You need to click
Output
tab, and select
Internal Speakers
.
Step 3.
Make sure that you have
unchecked Mute
, and
adjust the output volume
by moving the volume slider.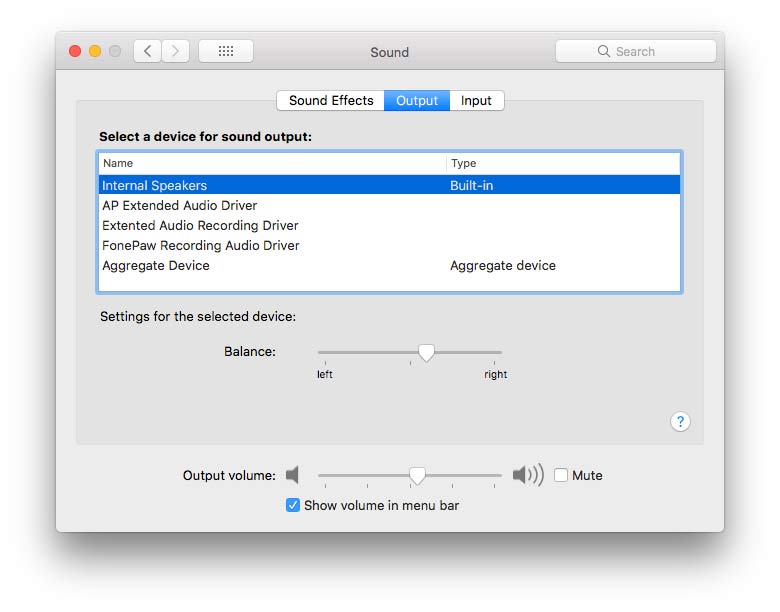 There are also some occasions that you installed an app that are interfering the Mac sound output. A better way is to uninstall the app. Here, you can use the professional Mac management tool - Mac Cleaner to uninstall the app, remove junk/clutter/large/shred files, delete duplicate files and monitor your Mac performance.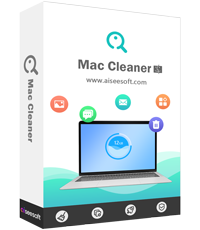 Downloads
Safely uninstall unneeded app and delete useless files on Mac.
Preview junk files, large/old files, shred files, duplicate files, etc.
Monitor disk utilization, battery status, memory usage and CPU.
Support iMac, iMac Pro, MacBook, MacBook Air and MacBook Pro.
Step 1.
After free downloading Mac Cleaner, install and run it on your Mac. You can choose Status to check the CPU, Memory and Disk utilization on your Mac.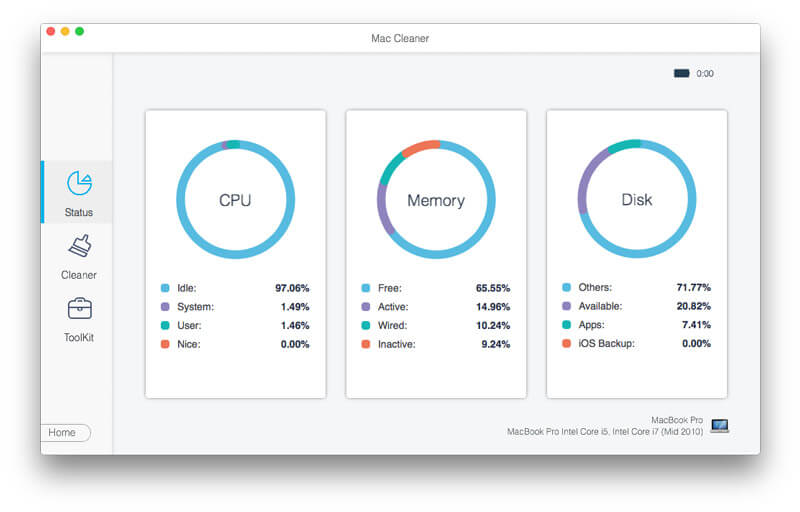 Step 2.
Choose
ToolKit
>
Uninstall
to uninstall useless app. Click "Scan" button to scan all apps on Mac. After that, you can click "
View
" button to check the apps.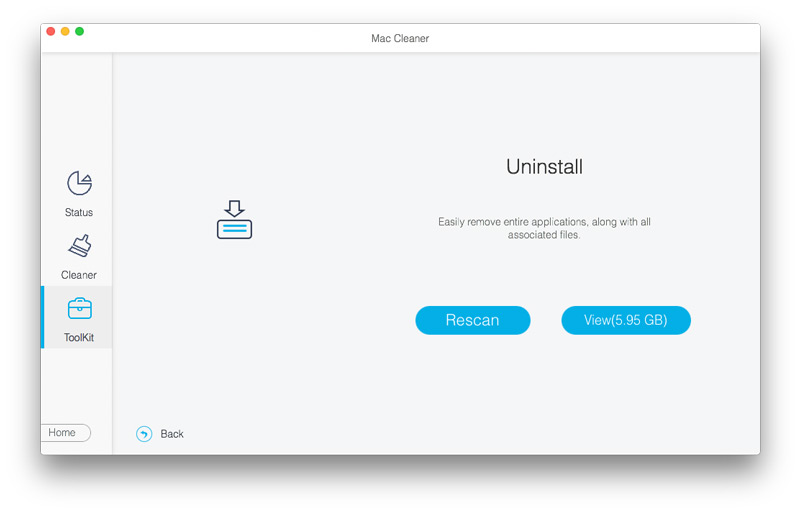 Step 3.
Choose the app you want to delete and click "Clean" button to uninstall the app on Mac.
Tip 6. Reset and restart Core Audio
Another common tip for Mac or MacBook volume not working is to reset Core Audio. Core Audio is the digital audio infrastructure for iOS and OS X. If you have problems with Mac sound fault, you can try this tip to reset the audio using Terminal.
Open Terminal and type killall coreaudiod, then press return key button. Follow the prompts as it suggested, you can solve sound not working on Mac.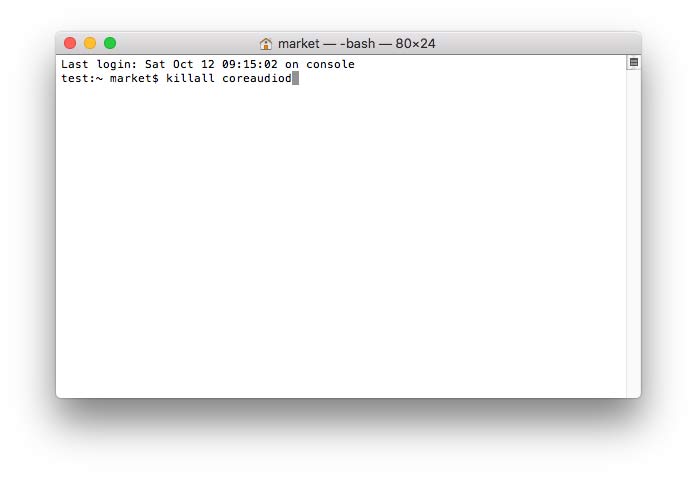 Tip 7. Restart Sound Controller
Activity Monitor shows the processes that are running on your Mac. You can use it to monitor your Mac activity and performance. To use Activity Monitor, you can use Finder or Spotlight to find it on Mac.
To manage and control sound, you should navigate to Activity Monitor. Find and locate 'coreaudiod' in the list. Click Quit to stop the process and fix Mac sound issue.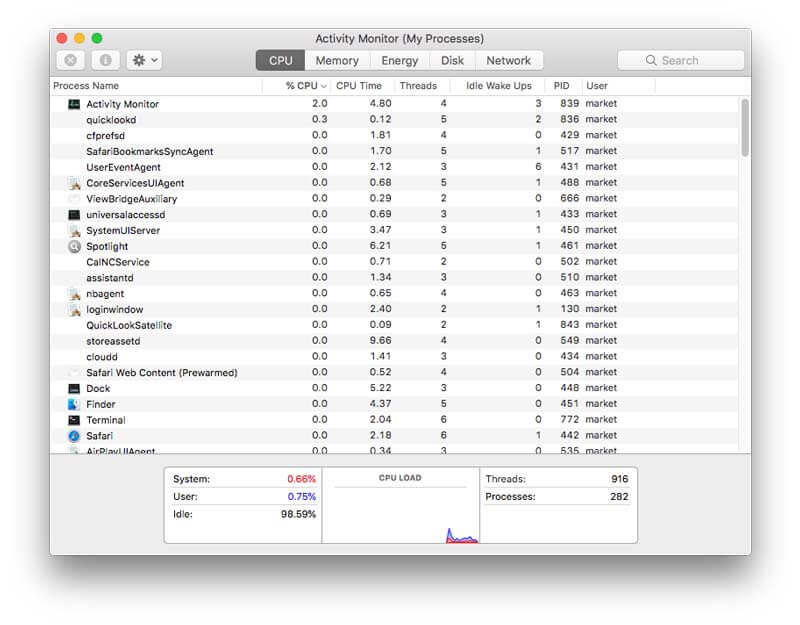 Tip 8. Reset NVRAM/PRAM
Your Mac sound may have issues with settings restored in NVRAM or PRAM. NVRAM/PRAM is a small amount of memory for Mac to store certain settings. To ensure the volume goes well on Mac, you need to reset NVRAM or PRAM.
During the resetting process, you just use the four shortcut keys: Option, Command, P and R. Shut down your Mac, turn it on and quickly press the key combination for nearly 20 seconds. Then, you can hear a second startup chime until the Apple logo appears and disappears again.
Conclusion
We mainly shared 8 tips and solutions to fix the issue that sound not working on Mac. You can try the solutions to solve the problem. To well monitor your Mac performance, you can use Mac Cleaner to delete useless app, clean junk files, remove duplicate files on your Mac/MacBook Air/MacBook Pro. If you have any better solutions, just leave your comment.

Leave your comment and join our discussion