Rebuild iTunes Library: Preparation and Detailed Method
Nowadays, iOS users are increasing fast. iPhone, iPad and iPod users purchase music, movies, books, apps, etc from iTunes. And they tend to manage the files by iTunes library. However, because of some unexpected accidents, iTunes library fails to play. Then people have to rebuild iTunes library by themselves. Today, we will introduce how to rebuild iTunes library.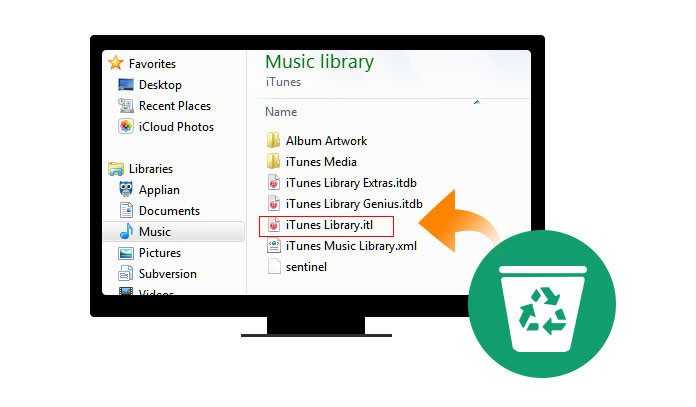 Part 1: Preparation: Back up iTunes library file
Before rebuilding iTunes library, you need to make a backup for iTunes library. Any inappropriate operation in iTunes will affect iOS devices directly. If managing iTunes library incorrectly on the computer, then your paid music files and videos will be lost or displayed at the wrong routine. As a result, you cannot get them back. So before starting the rebuild of iTunes library, you need to export the files (music, movies, books, etc.) to PC just in case.
Part 2: Best way to rebuild your iTunes library
In this guidance, we use iOS transfer software, FoneTrans, to perform it. FoneTrans, as a professional transfer tool, it aims to extract and back up media, playlists, contacts, etc., from iOS devices to PC and between iOS devices. In this article, let's take iPhone as an example to re-create iTunes library. If you find iTunes not well, you could find iTunes alternatives to back up your iPhone.
Step 1Download, install and launch FoneTrans, meanwhile connect iPhone to computer via USB cable.
Step 2Select category ("Media") on the left side of FoneTrans, tick the files, and click "Export to-Export to PC".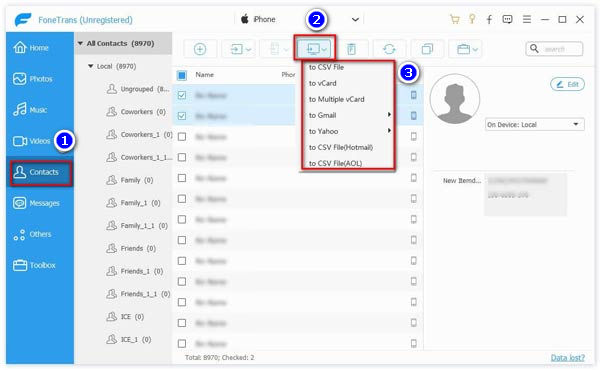 Step 3Choose the resource file to save the backup, click "OK" and the backup is complete.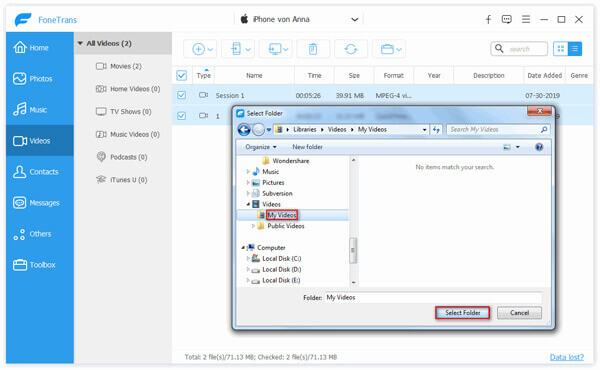 FoneTrans - Best iOS Data Manager
For Mac
Aiseesoft FoneTrans is the professional iPhone sync tool to transfer data between iOS devices, move data from iPhone to Mac/iTunes, and sync data from Mac to iPhone.
Sync iPhone/iPad/iPod photos, music, playlist, etc. to iTunes directly.
Get contacts, calendar, photos, etc. from iPhone to computer (Windows and Mac).
Transfer data from computer to iPhone.
Compatible with iPhone, iPad and iPod with iOS.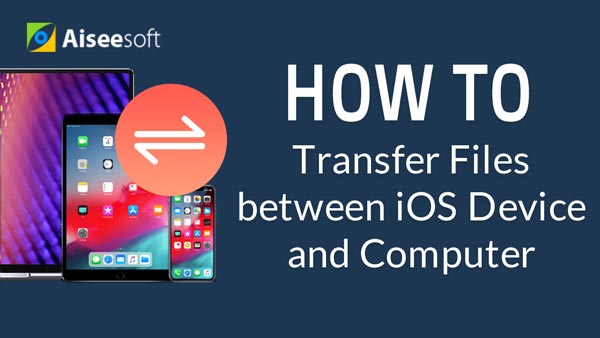 Part 3: Get ready to re-create iTunes library
After finishing the copy of iPhone files, you can go on the next steps to rebuild iTunes library.
Step 1Turn off iTunes on the computer.
Step 2Find your iTunes folder and open it. Commonly the location is as the following:
Mac OS X users: Go to C:/Users/your username/Music
Microsoft Windows XP users: C:/Documents and Settings/your username/My Documents/My Music
If Microsoft Windows Vista: C:/Users/your username/Music
If Microsoft Windows 7/8/10: C:/Users/your username/My Music
Step 3Cut the "iTunes (Music) Library.xml" and paste it on the Desktop.
Step 4Delete "iTunes Library(.itl)".
Step 5Open iTunes. Attention to that, do not add any new information, like music, videos, etc. into iTunes, because it will erase the original files.
Step 6Choose "File-Library-Import Playlist-iTunes Library.xml" on the desk-"Choose" (Mac) or "Open" (Windows).
It's easy to rebuild iTunes library, isn't it? This way to make iTunes library rebuilt is widely used. But it cannot make sure success absolutely. So backing up your iOS device before the operation is necessary to protect the iOS files.