Part 1: Easiest Way to Enhance Zoomed Photos on Computer
It is difficult to enhance zoomed in photos even if you are using a professional photo editor, like Photoshop. Aiseesoft Image Upscaler, on the other hand, is easier to use on photo enhancement partly because it integrates with AI technology.
Key Features of Aiseesoft Image Upscaler
Enhance zoomed in photos without installing.
100% free to use without options related to payment.
Analyze and improve photos with AI technology.
Support almost all popular image formats.
How to Enhance a Zoomed in Photo Online for Free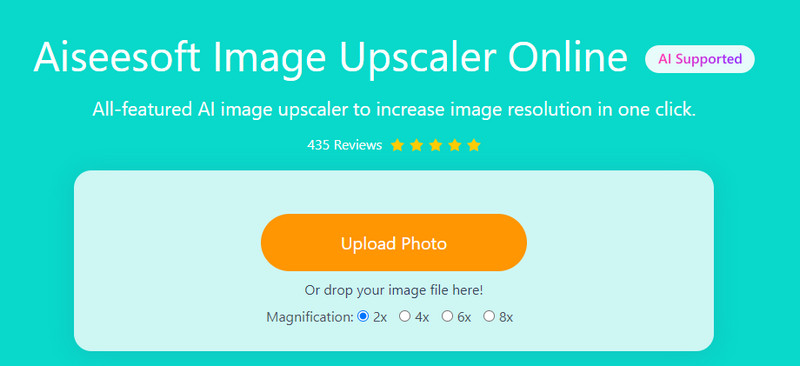 Step 2.
After uploading, you will be presented the photo enhancer window. Here you can change the
Magnification
to
2x, 4x, 6x,
or
8x
. The preview panel lets you monitor the result in real time. Plus, you can learn the photo resolution under it.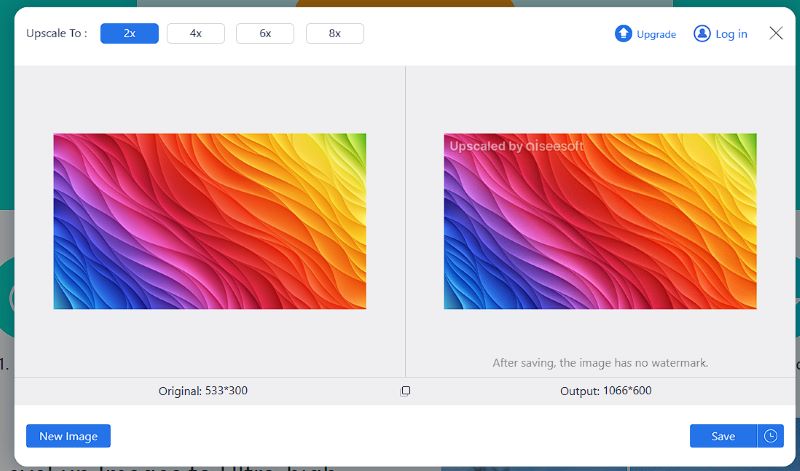 Step 3.
Once you are satisfied with the enhanced zoomed in photo, click on the
Save
button to download it directly. Alternatively, hit the
New Image
button to start enhancing another picture.
Part 2: How to Enhance Zoomed Photos on iPhone/Android
For mobile-first, the easiest way to enhance zoomed in photos is to do the job on their handsets. We share the feasible steps respectively below.
How to Enhance Zoomed Photos on iPhone
Fortunately, the Photos app has been introduced the photo enhancing feature since iOS 13. So, it is the easiest way to enhance zoomed in photos on iPhone.
Step 1.
Open your Photos app if you already update your iPhone to iOS 13 or later.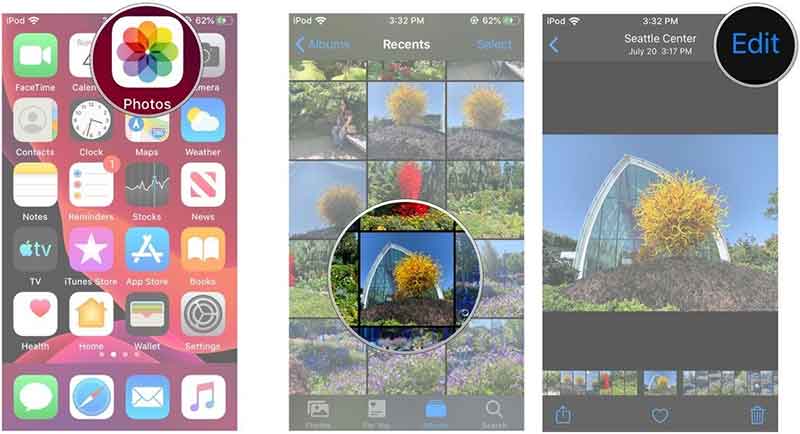 Step 2.
Find the zoomed in photo in your album and tap to open it. Then tap
Edit
at the top right corner of your screen.
Step 3.
Go to the
Lightning
section and tap the
Auto-Enhance
button with a magic wand icon.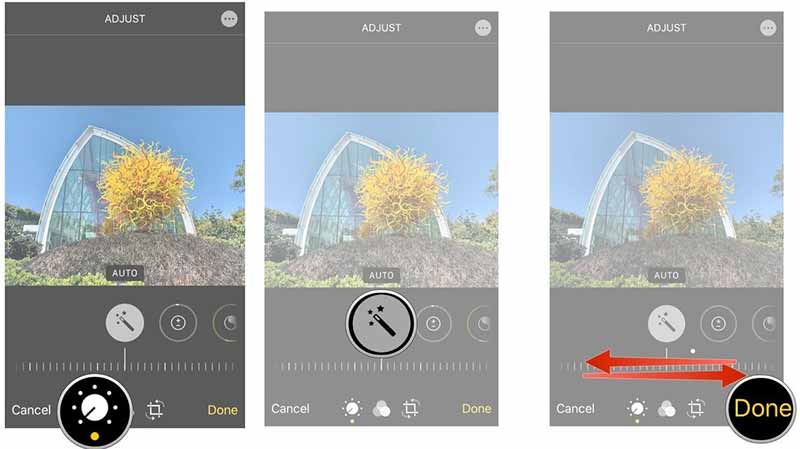 Step 4.
Then you can move the slider on the dashboard to adjust the intensity.
Step 5.
Tap
Done
to confirm as long as you are satisfied with the result.
How to Enhance Zoomed Photos on Android
Unfortunately, the built-in Gallery app cannot enhance your photos on Android device. Alternatively, you need a third-party zoomed in photo enhancer app. We use Snapseed as the example to show you the workflow.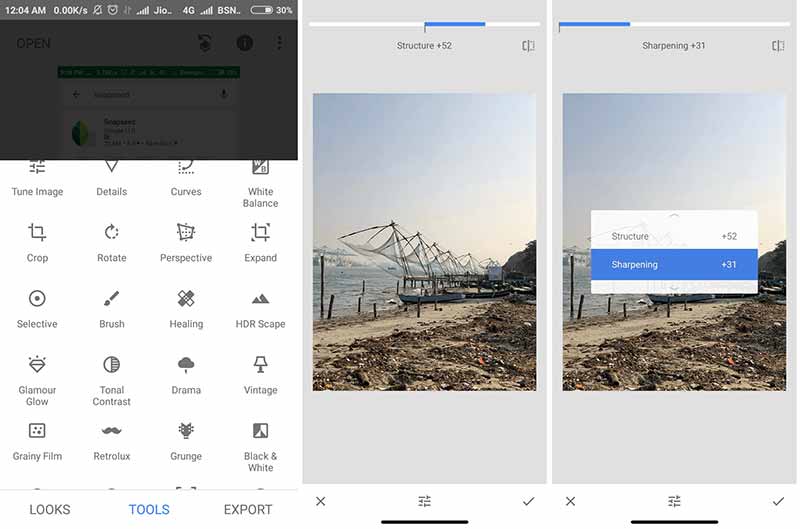 Step 1.
Run the Snapseed app. Install it from Play Store for free if you do not have it.
Step 2.
Tap the big
Plus
icon and add the zoomed in photo from your memory. Then you will see three options at the bottom.
Step 3.
Press the
Tools
option to open the toolbox, and choose
Details
.
Step 4.
Then you can use the two tools,
Structure
and
Sharpening
to enhanced the zoomed in photo. Moreover, you can use the
Tune Image
tool to optimize your photo further.
Step 5.
Finally, go to the
EXPORT
tab from the bottom and save the enhanced photo to your smartphone.
Part 3: FAQs about Enhance Zoomed Photos
How to make a zoomed in picture not blurry?
You can use a photo enhancer application on your computer or mobile device to enhance the zoomed in picture if it becomes blurry.
How to take my iPhone photos clearer?
Firstly, you should take a photo with good lighting. Moreover, you must keep steady when taking photos with iPhone. More importantly, don't zoom, although the Camera app offers the zoom option. Also, you can post-enhance your photos on iPhone to make it clearer.
How do I magnify a picture without losing quality?
It is impossible to magnify a picture while keeping the original quality, but some photo editors are able to analyze and fill the missing details. Then your picture will look better after enlarging.
Conclusion
This guide has shared the best way to enhance zoomed in photos on computer, iPhone and Android. We suggest you to do the job on computer with Aiseesoft Image Upscaler, because the small screen is not a good choice to do enhancement. Moreover, this app is pretty easy to use. If you encounter other troubles, please contact us by leaving a detail message below this post.

Leave your comment and join our discussion