Things You Should Know about iMovie Update
iMovie provides users a better way to enjoy videos and tell stories like never before. Thanks to its streamlined design and powerful editing features, you can handily browse and share video, edit video and create your own beautiful movie, enjoy media file anywhere with iMovie Theater and more.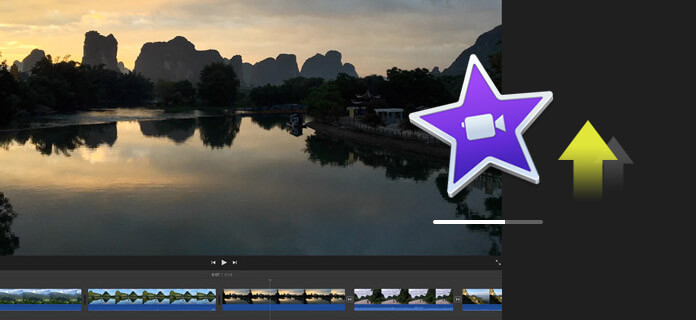 iMovie Update
Along with the iMovie update, iMovie get more and more useful features. What's more, iMovie update fixes many issues and bugs that may bother you in the previous versions. Here comes the question, how to update iMovie?
New iMovie update (10.1.6) for mac OS through the Mac App Store consists of a few bug fixes and improvements. You can free update iMovie to solve the issue which can add a red tint to video imported from some camcorders. This guide will talk about some tips and tricks about iMovie update. Keep reading to learn more about iMovie update history and how to update iMovie.
What's new in the iMovie update?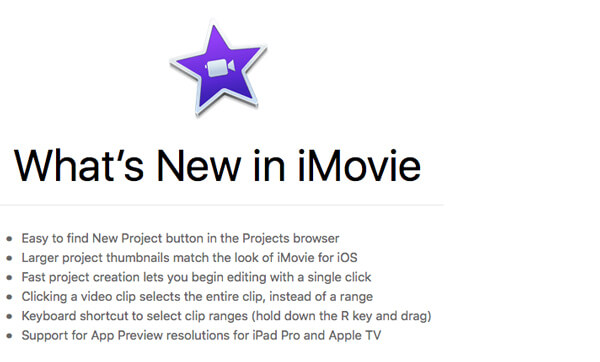 Because the latest version of iMovie is 10.1.6, we will talk about the main difference in the new iMovie update.
Improves stability when updating libraries created with earlier versions of iMovie.
Addresses an issue which could lower the volume of clips after transitions.
Best iMovie alternative to edit video?
You have to admit that, for many Mac and iOS users, iMovie is not a very easy-to-use video editing tool. Here we sincerely recommend the professional Video Converter Ultimate to help you edit video, customize output effects, enhance video quality and more. Various key features are designed in this software, you can free download it and have a try.
Mac Video Converter Ultimate is the professional video editor tool to help you customize video effects and enhance video quality.
Rotate/crop/clip/merge video, add watermaerk.
Customize output video effects and enhance video quality.
Download online videos from YouTube, Vimeo, Metacafe, Facebook, etc.
Check how to use Video Converter Ultimate: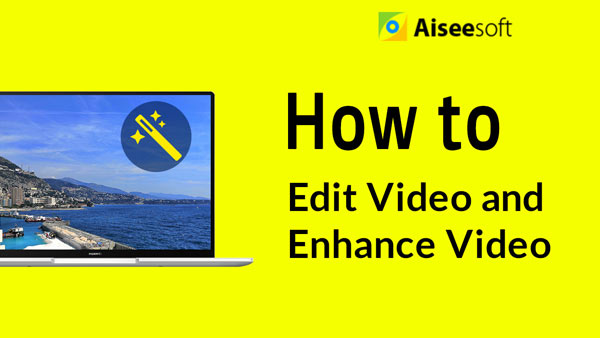 Common issues and solutions about iMovie update
You may notice a situation that, you frequently access many new problem from the new upgrade. Moreover, there are some issues occur during updating. And in this part, we will talk about some regular problems about iMovie update. Surely, we will give you the solutions.
iMovie update running slow
When you update your iMovie, running slow is a very common problem. If you are under a bad internet connection, you have to wait a long time to finish the whole iMovie updating. What's more, due to the big size of iMovie, you need enough memory for it. If you want to solve this issue, besides getting a good internet connection, you also need to free iMovie's storage space of any irrelevant files and close idle programs.
Audio overlapping
Some iMovie users complain that instances of audio overlapping with other tracks once exported and that problem can arise from low disk space. You can use the "repair permissions feature" to fix the problem.
If you have more iMovie update problems, you can leave your messages in the comments section.
We mainly talk about iMovie update in this article. We show you what's new in the new iMovie update version. Also, we talk about some regular issues of iMovie update. A powerful iMovie alternative is recommended to help you edit video on Windows and Mac, you can download it and have a free trial.