How to Fix iMovie Error 50/10008/108
iMovie is a very popular video editor which widely used by Mac and iOS users. iMovie provides you a better way to enjoy and edit videos like never before. Thanks to its streamlined design and powerful editing features, you can handily browse and share video, edit video and create your own beautiful movie, enjoy media file anywhere with iMovie Theater and more. But you have to admit that, you may encounter various iMovie errors during the iMovie usage.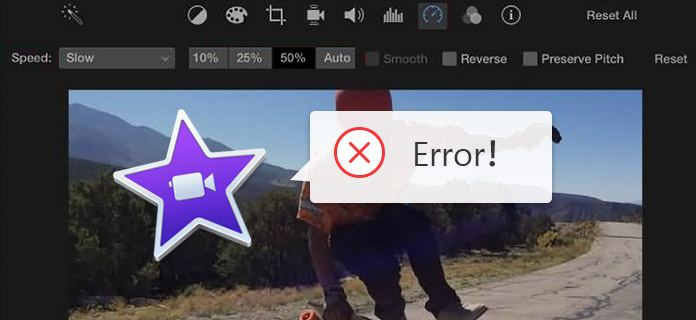 When using iMovie, you definitely access the notification reading "iMovie Error 50", "iMovie Error 10008" and "iMovie Error 108". Very few users understand what it is all about but it's generally a video rendering fault. If you are just facing the situation that you can't fix the iMovie error, just keep reading to fix it.
iMovie error 50

Under most circumstance, iMovie error 50 is caused by damages to the windows system files. What will confuse you is that a corrupted system poses great dangers to the proper functioning of iMovie. You need to figure out the reasons of system corruption. Then you can start to fix this iMovie error. It will go a long way in cushioning your software program from the iMovie error 50. If the installation process of iMovie is not complete, your system will be corrupted.
iMovie error - Video rendering error: 10008

When you get a notification named iMovie error 10008, you are not allowed to export your video as a file. From research that seems to be from black frames appearing in your timeline. In that case, even you use new libraries and projects, or delete render files, you still can't correct the iMovie error.
iMovie error 108

iMovie error 108 is another common iMovie issue you may encounter. It usually occurs when you make some changes in iMovie. In many cases, you can make a video and export it just fine. But when you do editing on your video and export it again, you may get the iMovie error 108. You are unable to prepare project for publishing. The project could not be prepared for publishing because an error occurred. (-108).
One for all solution to fix iMovie error
You can find many solutions to fix iMovie error from the internet. However, after all your trying, you may notice that, it's time to get a better video editor to replace iMovie. Here we sincerely recommend the powerful Mac Video Converter Ultimate to help you deal with your media files. Lots of editing features are designed in this software. You can handily rotate/clip/crop/merge video, adjust output video effects, enhance video quality and more. Just download it and have a free trial. If you are tired of all kinds of iMovie errors, you can give it a try.
Video Converter Ultimate
For Mac
Aiseesoft Video Converter Ultimate is professional video streaming downloader.
Rotate/crop/clip/merge video, add watermaerk.
Customize output video effects and enhance video quality.
Convert downloaded online videos from YouTube, Vimeo, Metacafe, Facebook, etc.
Check how to use Video Converter Ultimate: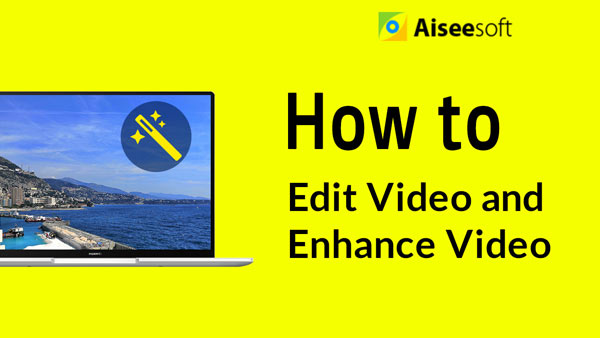 We mainly talk about iMovie error in this article. Whether you access iMovie Error 50", "iMovie Error 10008" or "iMovie Error 108", the recommend software can give you another option to get rid of them. Hope you can better edit your video after reading this post.