How to Use iMovie Theater for Apple Devices
You might have more than one Apple devices, such as iPhone, Mac Book, Apple TV, and iPad. The latest version of iMovie Theater can share the edited video with iMovie Theater. The new version of iMovie theater is built to work with iCloud to view movies, trailers and clips.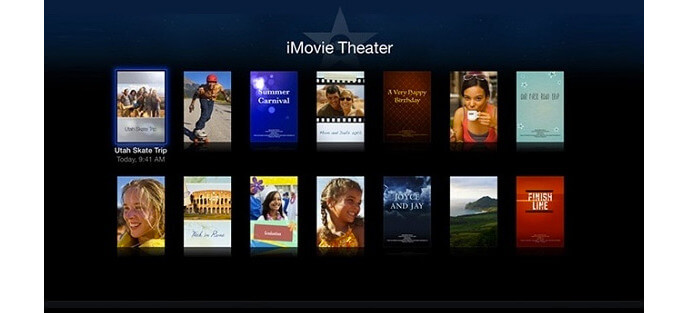 iMovie Theater
For iMovie theater should associate with iCloud, you need to set the iCloud account for all the devices first. And then make sure the devices are connected to iCloud.
Video Converter Ultimate - iMovie for PC/Mac For Mac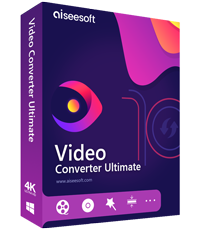 Convert common SD video to 1080p HD and 4K UHD video file.
Support any popular 4K, 1080p HD, and regular SD video format like MP4, MOV, M4V, AVI, WMV, MKV, FLV, RMVB, TS, MTS, etc.
Powerful editing features like crop, clip, rotate video, customize video effects, enhance video quality and more.
Add new external audio track or subtitle, or remove orginal background music with ease.
Support 3D converting and bring vivid 3D effects to common 2D video.
How to share videos to iMovie theater
Settings for iClound
1Open the "System Preference".
2Launch and sign in iCloud account.
3Click the "Option" button of Documents & Data.
4Make sure the "iMovie" option is checked.
Settings for iMovie theater from Mac
1Launch iMovie and select the "Preference" of "iMovie" menu.
2Make sure the "Automatically upload content to iCloud" is checked.
3Click the "Share" of iMovie theater to share video to other devices.
Settings for iMovie theater from iPhone or iPad
1Install the latest version of iMovie Application.
2Press the "Share" tab to find the "iMovie theater" icon.
3Tap "iMovie theater" and enter the name to share the file.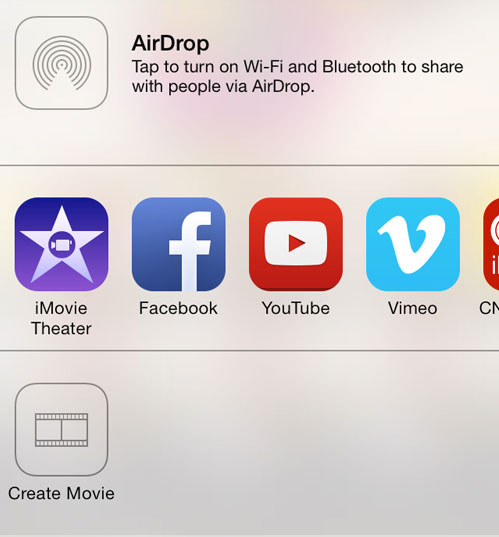 Tips for share videos to iMovie theater
1. Different from Photo Stream, the video or movie shared by iCloud can only be shared with devices within the same account of iCloud.
2. There is time limitation for videos uploaded to iCloud and the original size for iCloud is 5GB.
3. Select the "Add to theater" option, when you share movie to QuickTime, iTunes or online stream sites, it will automatically backup to iMovie theater.
How to view video with iMovie theater
Please make sure that you have installed the latest version of iMovie Applications.
iPhone & iPad
Tap the "theater" menu on the top of the application to view the videos.
Apple TV
Choose the "iMovie theater" from the main menu to access the movies.
If you are not satisfied with the movies, you can add iMovie themes to make it professional. For more information of iMovie, you can also learn more iMovie Tutorial.