How to Download iMovie for Mac/Windows
iMovie is an all-featured video editing software created by Apple Inc. iMovie claims that it can help you (including non-professionals) to easily transform videos into Hollywood-quality clips. Together with iPhoto, iDVD and GarageBand, iMovie is another component of Apple's iLife suite of software applications for video editing. Expect the iMovie for Windows, it provides iMovie for iOS to edit video on iPhone, iPad and iPod.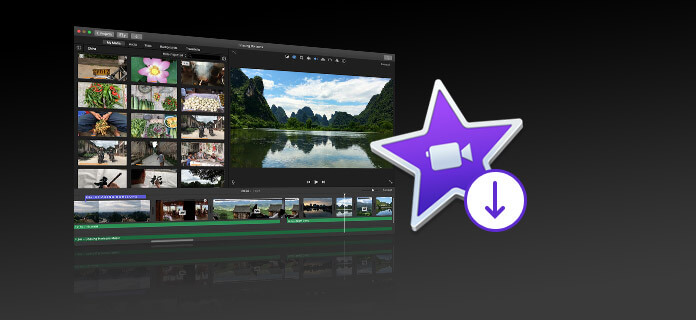 When you want to make video editing on Mac, you will take iMovie as the first choice. Because iMovie for Mac is not free, so it isn't pre-installed on Mac. Do you know where to download iMovie? If you are trying to download iMovie, or want to find iMovie for Windows, you are just at the right place. Keep reading to make your iMovie download.
Part 1. Basic way to download iMovie
The regular method to download iMovie on Mac is to purchase it on Mac App Store. Add it to the shopping cart and then you can get the latest version of iMovie.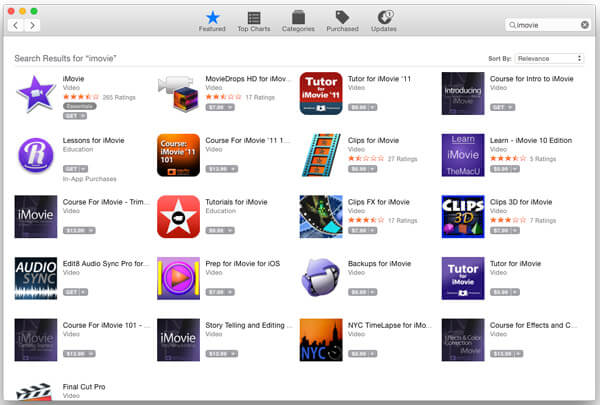 Step 1 Open the App Store on your Mac and enter "imovie" in the search box to find the iMovie app.
Step 2 You can see iMovie appears in the search results. Click the "GET" button to purchase it.
Step 3 You will be asked to enter your Apple ID and Password to confirm the purchase. After entering, click Sign In to continue.
Step 4 Then you can start to download iMovie. Once the app is downloaded, iMovie icon will appear in the Applications folder and Dock.
Download iMovie for iOS
When you want to download iMovie to edit videos on your portable iOS device like iPhone, iPad or iPod, you can download the iOS version of iMovie. The method will be the same, just get it from App Store.
Part 2. iMovie free download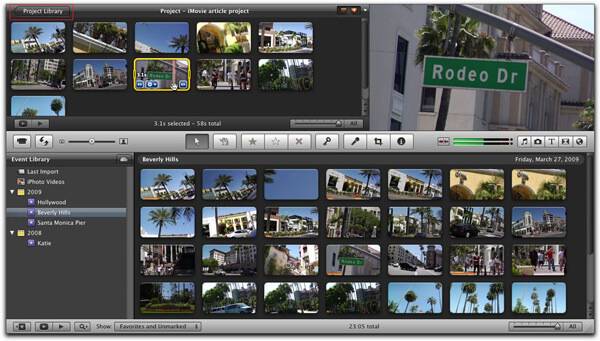 If you want to free download iMovie? Everyone does. But you should know that, when you want to get iMovie free downloaded on Mac, you can't get the latest version. You can't find and download iMovie 11 or iMovie 10. Here we list a version of iMovie (9.0.7) for you to free download.
Free download iMovie 9.0.7
http://ccm.net/download/start/download-1238-imovie
Part 3. How to free download iMovie for Windows
As we all know, iMovie doesn't offer its Windows version. You can't use or download iMovie on your Windows 10/8/7 computer. If you only want to find a video editor like iMovie, you can use the alternative to iMovie for Windows. Here we sincerely recommend the professional Mac Video Converter Ultimate to help you edit video, customize output video effects, enhance video quality and more. It is equipped with many key editing features, you can free download it and have a try.
Video Converter Ultimate
For Mac
Aiseesoft Video Converter Ultimate for Mac is the professional video editing software.
Rotate/crop/clip/merge video, add watermaerk.
Customize output video effects and enhance video quality.
Support over 300 formats like MOV, MP4, MKV, WMV, AVI, WMV, etc.
Check how to use Video Converter Ultimate: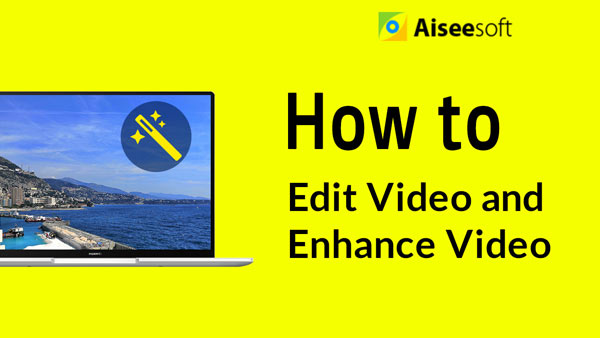 Part 4. FAQs of downloading iMovie
Is iMovie good enough for YouTube?
Yes. iMovie is good enough for beginners who start creating YouTube videos. You can create text, transition, music, etc, in iMovie. If you want more editing effects, you can go to Adobe Premiere Pro.
Is Final Cut Pro or iMovie better?
Final Cut Pro offers more advanced effects, transitions and layers. iMovie has a limited editing effects, but provides a fast and easy user experience.
What format is needed for iMovie?
iMovie is compatible with these file formats like MP3G-4, MPEG-2, MOV, M4V, AVCHD, Apple Intermediate Codec, Apple Animation Codec, Motion JPEG/A, iFrame and DV.
Does iMovie have a watermark?
No. iMovie is a totally free video editing program for Mac, and it will not leave any watermark on your video.
In this post, we mainly talk about iMovie download. We tell you the common way to download iMovie for Mac. We also list a free iMovie version for you to download. What's more, we introduce a powerful iMovie for Windows for you to free download and use. Hope you can better edit and make your videos after reading this guide.