Best Useful Message Lock Apps to Lock Text Messages on Android/iPhone
Privacy is a concern for most people these days, especially when it comes to their mobile phones. I find it extremely annoying when friends, colleagues or family members ask me if they can use my phone, because there are some text messages that are very important to me, and I don't want anyone else to see it. I'm sure you would feel the same way.
Of course, you can add a message lock by locking your phone homescreen, but that's a little bit difficult to explain, right? To avoid situations like this, it would be better if you find an easy message lock way to lock messages in Android or password protect SMS messages in your phone. In the following article, we will recommend you six very useful message lock apps to lock text messages easily and protect your privacy.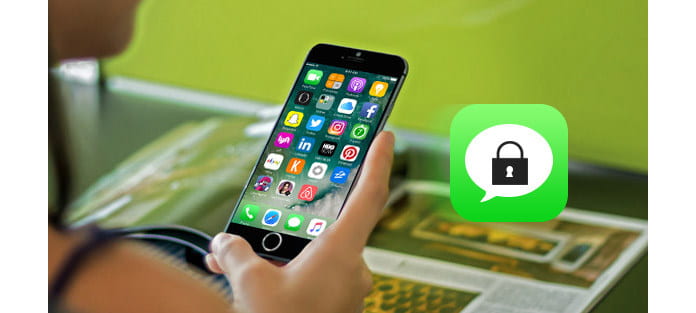 No. 1 Message Locker – SMS Lock
Message Locker is a great message lock tool that ensures your messages and emails safe from anyone using or browsing your phone. Message Locker locks and adds a password to all your messaging, SMS, chat, texting, email apps on your device. It does this by simply adding a PIN or Pattern as you like to enter any of your messaging and SMS apps. You can add new apps into Message Locker whenever you like, third party and system apps supported include WhatsApp, Snapchat, Gmail, Telegram, Facebook Messenger, Skype, Viber, Hangouts and many more.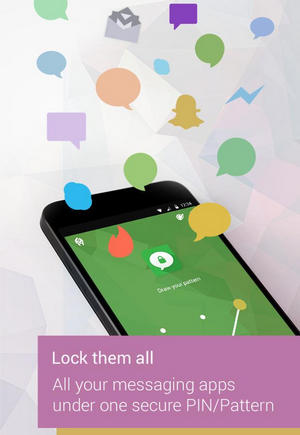 No. 2 Message Lock (SMS Lock)
Message Lock is a light tool to protect your personal short messages (SMS & MMS) from being read by someone else. The cute lock is designed upon Android system level, to provide fully privacy protection to your short message box (Messaging). This app lets you setup a pattern lock for your messaging app, much like the regular pattern lock on your phone which comes in built with Android. After enabling message Lock, there will be lock pattern protection when opening short message apps.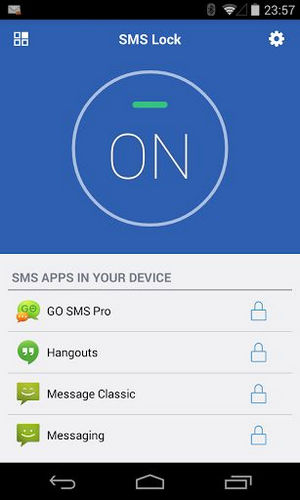 No. 3 Go SMS Pro
GO SMS Pro is a popular message lock app with more advanced functions. It is not only a private box to encrypt message and protect your privacy, but also a SMS blocker that smartly block blacklist/keywords and filter spam messages. What's more, Sticky conversations help your focus on important contacts by sticking them at the top, Delay to send gives you opportunity to correct the wrong messages. Anyway, if you want a message lock with more related functions, Go SMS Pro would be your choice.
No. 4 Vault
Which it comes to message lock, Vault is probably the one with best reputation. Vault is a mobile app designed to give you comprehensive protection to your privacy. You can easily lock text messages, read, backup or restore them anytime you want. Photos and video imported into phone can only be viewed or played after the correct password is entered. The best part is, you can make Vault the message lock app disappears from home screen, so no one knows it exists.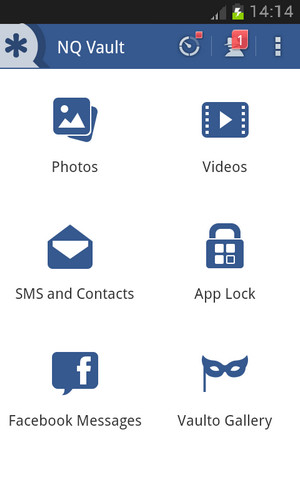 No. 5 Secrets
Similar to Vault, Secrets is also a highly-rated message lock app with the ability to hide pictures, videos and other files. More interestingly, no icon or launcher icon will appear after you install this message lock. To check messages in this message lock, you'll have to dial a special access number and insert a pin code authentication.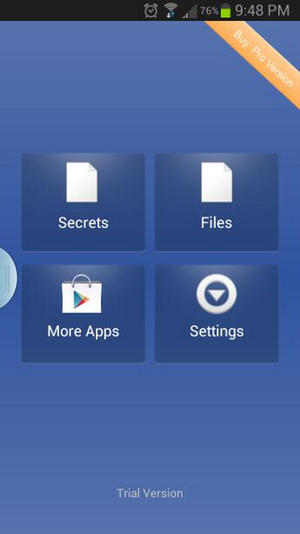 Extended reading: Best software to erase messages on iPhone
For messages that you no longer need, it would be better to erase them than message lock. Here we would like to recommend you one fine message erasing tool. Be noted that you'd better back up data first before erasing for later use.
FoneEraser - iPhone Data Eraser
Aiseesoft FoneEraser is the most powerful utility to erase all iPhone content and settings permanently and thoroughly.
Erase various content and settings permanently.
Protect your privacy by thoroughly erasing iOS devices.
Meet your personal needs with three erasing levels selectively.
In this article, we have mainly introduced 5 powerful message lock apps to help you easily add message lock and protect privacy. Apart from all these message lock we mentioned above, there are also other tools for you to lock text message, such as Hide SMS, Hi App Lock, etc. Still have more recommendations about message lock? Feel free to leave your comments down below.