How to Unlock Android Phone to Bypass Forgot ten Password, PIN or Pattern Lock
The main reason for people to set up screen password or pattern lock is to keep the privacy data like messages, photos, videos and more from being checked by friends or strangers. However, what if you cannot get access to your phone as you forget the PIN or the pattern lock? How to unlock Android phone? Then this tutorial is prepared for you to bypass the forgotten Android password or pattern lock.
Unlock Android Phone
Method 1: Unlock Android phone with Android Manager Device
Android Manager Device (ADM) is a kind of professional Android device service provided by Google Inc. It enables Android users to remotely ring, lock, locate or even erase their card phone or tablet. To use this method, make sure that you have signed in to Google account on your Android device.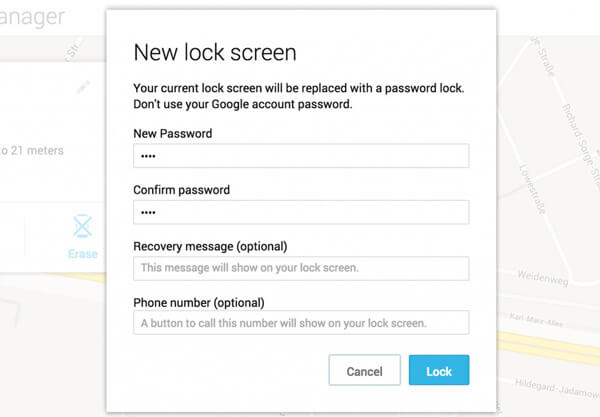 Step 1 Visit Android Manager Device site and log into it with your Google account.
Step 2 In the interface of ADM, choose the device you want to unlock.
Step 3 Click "Lock", and create a temporary password. Then click the "Lock" button again. If it works, there will be a confirmation showing beneath the option box of Ring, Lock and Erase.
Step 4 Soon, you will see a password prompt where you need to input the temporary password you just set up from ADM. Then your Android will be unlocked.
Method 2: Unlock Android phone pattern lock with Google login
Forget the lock screen pattern on your Android phone? Then you can bypass the forgotten Android pattern lock with your Google login. Kindly remind you that this method can only be applied for Android 4.4 and earlier versions.
Step 1 When you enter about 5 times (The number of times depends according to the phone settings ) of incorrect lock screen pattern, then you'll see an option of "Forgot pattern". Click it.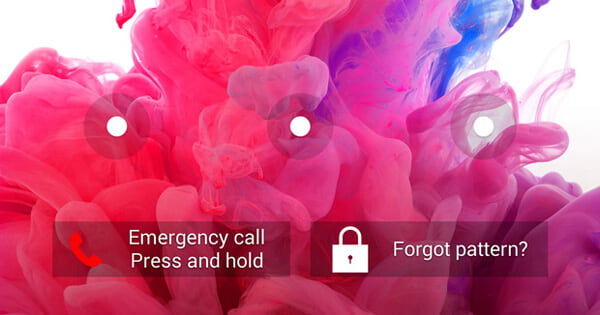 Step 2 From the pop-up interface, choose to enter a backup PIN or sign in with your Google Account to unlock Android phone.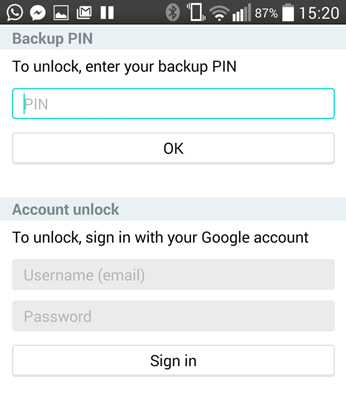 Step 3 Then your Android device will be unlocked.
Method 3: Unlock Android phone using Find My Mobile
Find My Mobile is a useful Android service provided by Samsung for Samsung device users. With that, you are able to unlock, track and locate your Samsung phone as long as you sign in with Samsung account on your phone.
Step 1 Go the site of Samsung Find My Mobile and log in with Samsung account.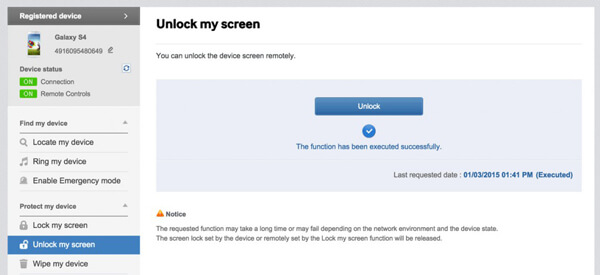 Step 2 Click "Unlock my screen" from the left menu > "Unlock" in the main interface, wait seconds until a prompt shows of "Then screen is unlocked. Set up screen lock on the device".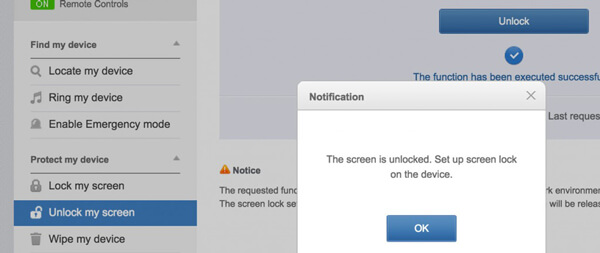 Now, you've bypassed Samsung locked screen.
Method 4: Unlock Android phone by erasing all data with ADM
Try every method but still fail to unlock your Android phone? Then you may have to consider whether you should erase or reset the device to factory settings to bypass the forgotten password or screen pattern lock. Hope you have backed up your Android phone before. If ADM fails to unlock your Android phone, it can also help you to erase all data and settings of the device, so that you can use your phone again and reset the new lock afterwards.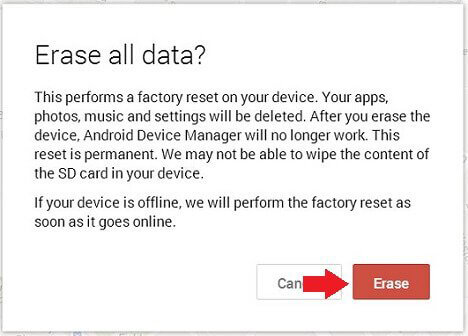 Step 1 Log into ADM with your Google account.
Step 2 Choose the Android device you want to erase.
Step 3 From the option box, click "Erase". And soon, your phone data and settings will be remotely erased.
Method 5: Unlock Android phone with factory settings reset
This method allows you to access your Android phone again under the circumstance that all your files like messages, photos, videos and more are removed.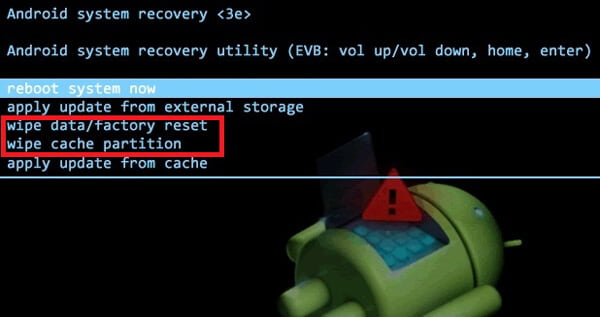 Step 1 Shut down your phone. Hold and press "Power" / "Home" button and "Volume +" button simultaneously until you enter Android Recovery Mode.
Step 2 Choose "wipe data/factory reset" and "wipe cache partition" to remove all Android data and settings. After that, reboot your phone and you can find the pattern lock or password has gone.
In this article, we mainly discuss how to unlock Android phone when you unfortunately forget the password, PIN or lock screen pattern. Hope you can manage to access your Android phone or tablet again. If you are an iPhone user and forget iPhone passcode, our site can also offer support to help you.