What If You Forget Your iPhone Password? 3 Ways to Fix It
"I tried 9 times to press password on my iPhone 7, but iPhone says the password is incorrect. God, now my iPhone is locked. I do not want to try the last time to lock my iPhone forever, because I really forgot my iPhone 7 password. What to do if you forget your iPhone password?"
iPhone is the must-have tool to communicate with each other and entertain yourself. For protecting your privacy, most of you may set password for your iPhone with some numbers or touch ID gestures. Some may change iPhone password frequently for a safe information protection. The frequent password reset on your iPhone is good to protect your privacy; however, it may cause some problems for some of you who get a bad memory.
"God, I forgot my iPhone passcode, what should I do?"
"I forgot password on iPhone 6, do you know how to find or reset my iPhone password?"
Such questions are from those who forget iPhone password. Once you forget your iPhone passcode, you will not unlock and cannot use it, and you can imagine that your iPhone will be useless after forgetting the password.
What to do when you forget your iPhone password?
Keep reading to know how to fix it if you forget iPhone passcode.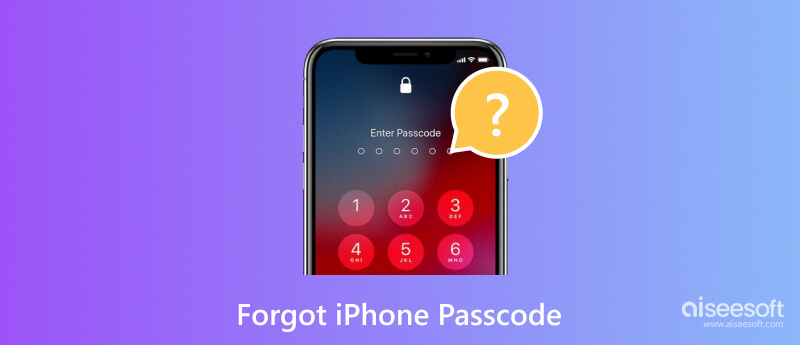 Method 1. Forget iPhone Passcode? Get iPhone Unlocker to Wipe Passcode
After trying all the possible passcode you set or your iPhone, like date, birthday, 000000, 888888, etc., you still cannot unlock your iPhone, you should follow the methods in this post to reset or wipe passcode on iPhone.
Currently, there is no official tools that can claim they can recover your iPhone passcode. Therefore, the easiest way to fix forgetting iPhone passcode on iPhone is to wipe the passcode.
Aiseesoft iPhone Unlocker is the professional iPhone passcode remover. It can wipe such passcode as 4-digit passcode, 6-digit asscode, Touch ID passcode and face ID on iPhone iPad and iPod to use your device normally.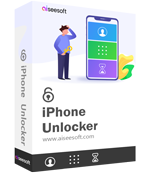 Downloads
Unlock any types passcode (4/6-digit, Face/Touch ID) on iPhone, iPad and iPod.
Compatible with iPhone 14, 13, 12, 11 (Pro), XS, XR, X, 8 (Plus), 7 (Plus), 6s, 6, 5s, 5, 4S, iPad, etc., running in iOS 16 and before.
Remove Apple ID when you forgot the Apple ID password.
Recover and remove Screen Time restriction passcode on iOS devices.
Now, let's check how to wipe the forgotten passcode on iPhone.
Step 1Download Aiseesoft iPhone Unlocker
Free download and run Aiseesoft iPhone Unlocker on your computer. In the main interface, you should select Wipe Passcode.
Step 2Connect forgotten-passcode iPhone to computer
Click the Start button on this software. Then get the USB cable to plug into your computer.
Step 3Download iPhone firmware
Confirm your iPhone information in the popup window, and click Start and this software will start downloading the firmware for your iPhone.
The process will take some time depending on the Internet connection with Apple server.
Step 4Wipe iPhone passcode
After the firmware is downloaded successfully, click Unlock, and then a piece of confirmation message will appear, and you should enter 0000 to confirm it. Click Unlock to wipe your iPhone passcode right now.
All the data and settings will be erased in this way, and your iPhone will be upgraded to the latest version.
You may be interested in: How to restore iPhone from iCloud backup, or how to recover data from iTunes backup.
Method 2. Forget iPhone Passcode? Unlock iPhone by Restoring iPhone to Factory Settings
Another way to remove your iPhone passcode is to restore your iPhone to its factory settings, then you will definitely get an iPhone without any password.
How to restore iPhone to factory settings without password? iTunes and iCloud can help you exactly.
1. If you synced your iPhone with iTunes on this computer, then you should follow the steps below to unlock iPhone out of locked situation for forgetting password.
Step 1Connect iPhone to PC which you backed up iPhone with iTunes on before.
Step 2Launch iTunes and find your iPhone icon and click it to view the summary information about your iPhone on the right window.
Step 3Click "Restore iPhone" from your iPhone iOS information.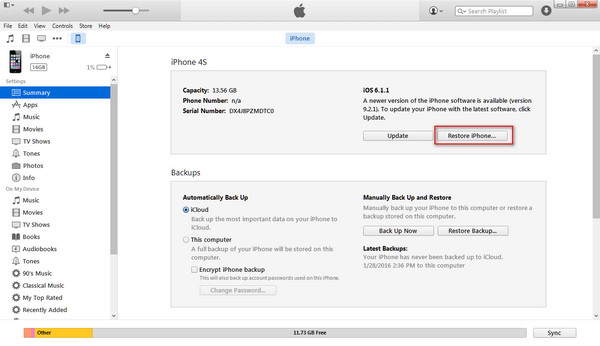 After restoring your device to factory settings, you can change password on iPhone and write it down to remember your new password by manual writing or some password keeper apps for iPhone to help you.
When you follow step 3, a pop-up reminder will show to say "Do you want to back up the settings for the iPhone before restoring the software?" If you have backed up iPhone before, then you can click "Don't Back Up". If not, you are suggested to back up iPhone to save your data on iPhone, and then click "Back Up".
2. If you have not synced your iPhone with this computer via iTunes, then you need more steps to reset your iPhone passcode with DFU mode.
Step 1Turn off iPhone.
Step 2Plug iPhone to PC with USB cable and launch iTunes.
Step 3Press "Power" button till the Apple logo appears on screen, hold on "Home" button with keeping pressing "Power" button for 10 seconds till the iPhone screen is black, release "Power" button but holding on "Home" button to wait for iTunes says that you have one device with DFU mode, at that time, you can release "Home" button. Click "OK" > "Restore" to restore your iPhone to factory settings. The whole process will take minutes.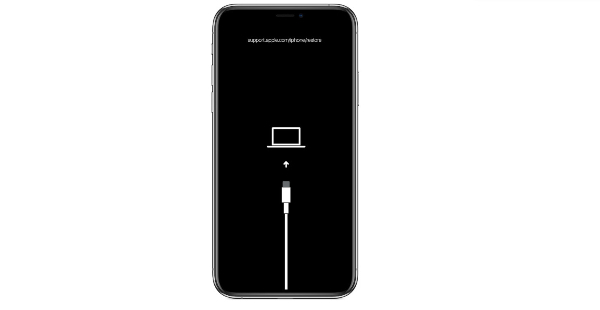 In this way, your iPhone will be restored to the factory settings, but the iOS will not be updated to the newest one.
Method 3. Forget iPhone Passcode? Reset iPhone Passcode via Apple Support
The last method of fixing the forgotten passcode on iPhone is turning Apple Support for help.
If you purchase your iPhone from Apple store, and you keep the invoice of your purchasing list, then you can go to Apple store next to your place to ask their staff for help. They can help you to let you reset your password. Moreover, when you log in your Apple store, if you forget your Apple ID, you can still reset Apple ID password on iPhone with their service support.
FAQs of Fixing Fogotten iPhone Passcode
What happens when you forget your iPhone passcode?
If you forgot your iPhone passcode, you will access your iPhone. After you enter the wrong passcode for many times, your iPhone will be disabled and locked for a long time. Unless you erase your iPhone or wipe passcode, there isn't a way to unlock it.
How do I recover my iPhone passcode?
Strictly speaking, there is no way to recover the original passcode on iPhone. Even if you turn to Apple Store for help, you can only reset the iPhone passcode. Just follow the 3 methods in this post to reset a new passcode and just forget the passcode as before.
How do I reset my iPhone to factory settings without computer?
Apart from the method in this post, you can also restore your iPhone to factory settings via iCloud. Log in www.icloud.com with your Apple ID on another one phone. Tap "Find iPhone" to sign in iCloud account and choose your locked iPhone from the "All Device" drop-down list. Select "Erase iPhone" to erase all content and settings on iPhone, which will also restore your iPhone to factory settings.
Conclusion
It may happen to most of you that you forgot the iPhone passcode. However, there is no way to recover the original passcode. The way to fix the problem is trying to remove the exiting passcode and reset a new one. The second and the third method is not easy to make it because it may need you more time, and the easiest way is the first one via iPhone Unlocker to wipe the passcode.
Have this post solved your problem?
Any question you have, just leave your comments below.

Leave your comment and join our discussion