How to Root LG Android Phones and Tablets (All Models) in Simple Clicks
Android mobile devices users tend to root their device to make more use of their devices and install more powerful apps. Today, to root an Android device is much easier than before. In this article you will learn how to root your LG Android phones and tablets with simple clicks.

Root LG
Part 1. What is rooting phone
"Root", in brief, is the process when users attain privileged control from Android Smartphone and tablets and other devices running the Android mobile operating system. In other words, users can be the real master of the Android phone, instead of manufacturer, to install or uninstall any stock apps.
Part 2. Preparation before LG root
✎ Make your LG full of battery at least of 80%.
✎ Back up your phone with Android manager just in case of data loss for some unreasonable reasons.
✎ Find a realiable rooting tool to root your LG. In the following guide, we will share two rooting tools to help root your LG running Android 4.4+ and Android 4.4-. You can choose the method according to yourr LG Android version.
✎ Enable USB debugging mode on LG:
1. Navigate to "Settings" > "General Tab" > "Security" and tap on "Unknown Resources"
2. Next you have to go "Settings" > "General Tab" > "About Phone" > "Software information" > "Build Number" for more than 7 times
3. Next go to "Developers options" in Settings and turn on "USB Debugging"
Part 3. Root LG with iRoot (Android 4.4 or later)
iRoot is the tool to help you root LG with Android 4.4 including 4.4. It has PC version and Android version. You could root LG with iRoot with the simple guides as below.
1. Root LG with iRoot on PC
Step 1 Download iRoot for PC to your computer, and install and launch it after sccuessful installation.
Step 2 Connect LG to your computer, and if your LG has not been connected to this computer before, then your computer will install LG driver so that this PC can detect your phone.
Step 3 After your phone is detected by your computer, click "Connect" in the interface of iRoot.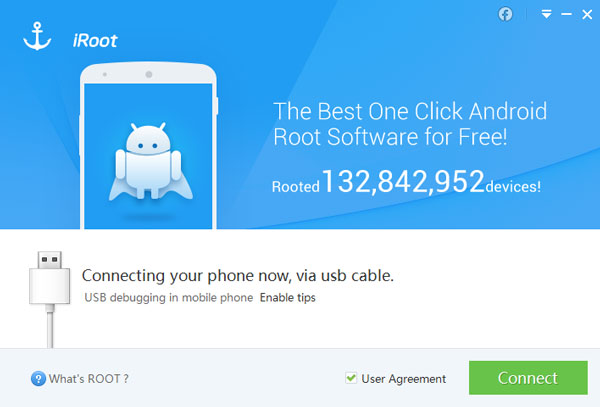 Step 4 After iRoot detects your LG, click "Root" to start to root your LG with Android 4.4+ including 4.4.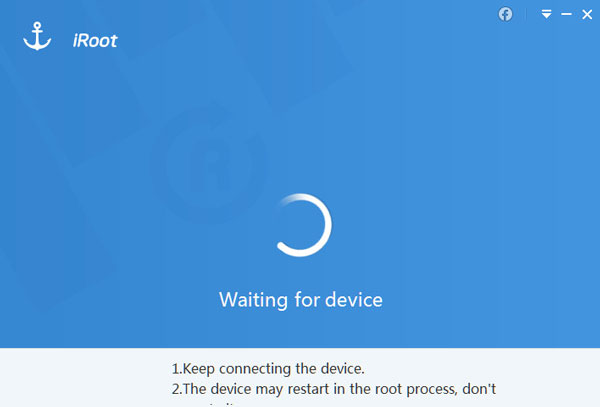 Step 5 After your phone is rooted successfully your phone will reboot automatically.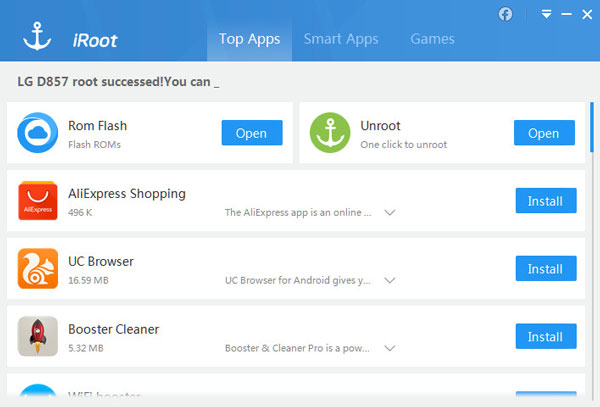 2. Root LG with iRoot APK
If you are not running PC, you can try to download iRoot APK file to your LG for rootig on phone directly.
Step 1 Download APK file and install on your LG. Then you need to open it.
Step 2 You just need to choose "Get Root access" to begin to root your phone. After your phone is rooted, it will reboot automatically. You need to wait patiently.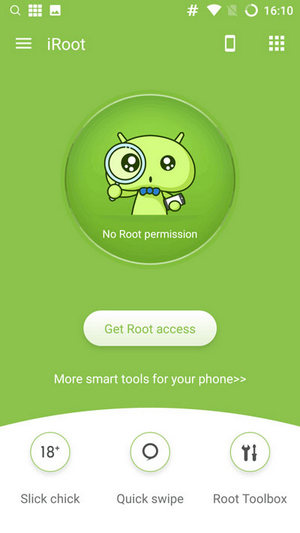 Part 4. Root LG with Stump Root (Android 4.4 earlier users)
Step 1 On your phone, go to "Settings" > "Security" and make sure to check the "Unknown sources" option to allow installation of non-market application (Stump Root APK).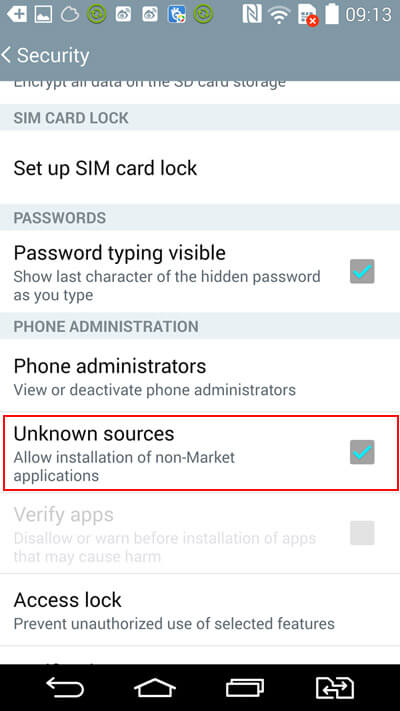 Step 2 Download Stump Root APK on your computer. Then connect your device to your computer via USB cable. Find your device in Computer and copy the Stump Root APK to any where you like.
If your LG phone shows as a digital camera on your computer, go to your phone and slide down the task list, find the option "Send images (PTP) Tap for more USB options". Click it and choose "Media device (MTP)". Then go back to your "computer" and you will find your device's folder.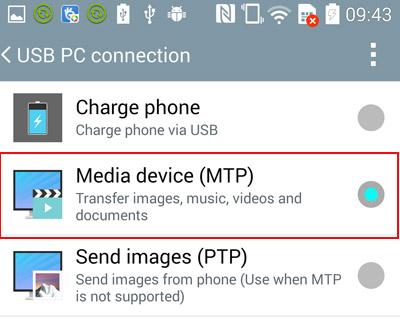 Step 3 Launch the File Manager application on your LG phones and find the Stump Root APK file. Click it and you will see the device access of it, click "Next" or scroll down to the end, click "Install". Few seconds later, the installation will finish.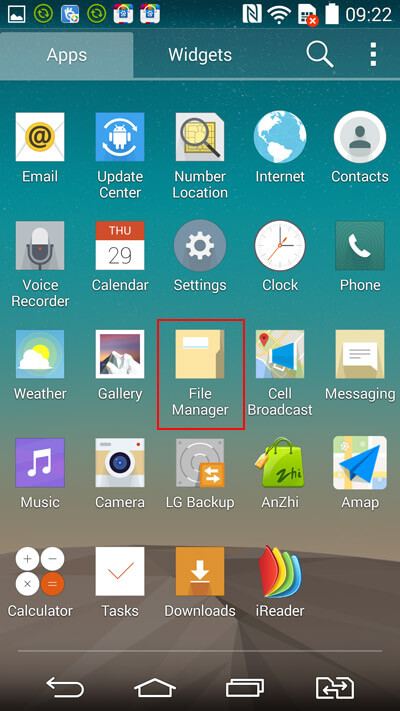 Step 4 Once the installation is done then click "Open".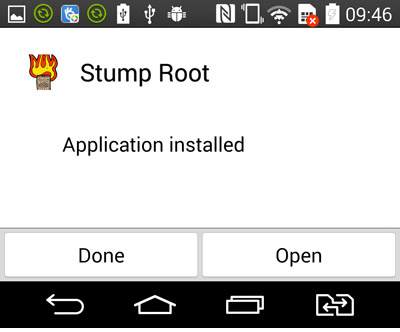 You will go to the Root interface. Click "Grind" to begin your root. Minutes later, it will notice you that you need to restart your device to finish the root.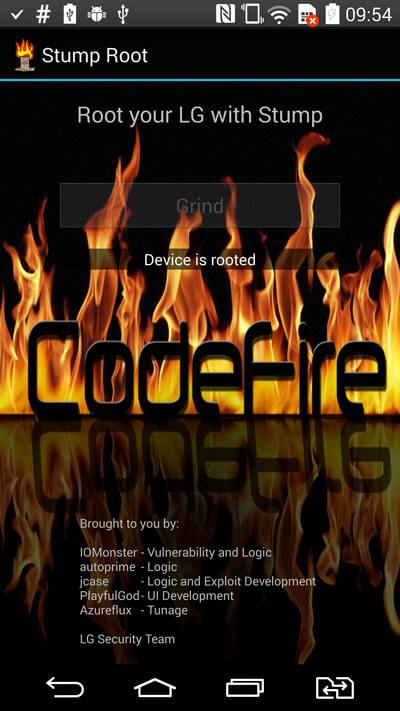 Part 5. Root LG with iRoot on Mac (Android 4.4 or later)
If you want to root LG phones (Android 4.4 or later) on Mac, you will find it difficult to do that, because there are few safe and reliable root tool supporting rooting Android on Mac. So it is a good choice to root LG with iRoot on Windows computer till now.
Click here to follow the steps for rooting LG (Android 4.4 or later) with iRoot on PC.
Part 6. Root LG with Stump Root on Mac (Android 4.4 earlier users)
For Mac users, there's few reliable and safe root tools in the market up to now. To ensure the security of your data, we highly recommend you to root LG phones (Android 4.4 ealier) on Windows computer before scanning and recovering on Mac.
You can follow the steps to root LG devices (Android 4.4 earlier) on your phone.