How to Root Samsung Galaxy Note 8/7/6/5/4/3
How to root Samsung Galaxy Note 4/3?
Rooting Samsung Galaxy Note gives you super rights to the device. Rooting let you access the root files which you never encounter before. If you are bored with the existing ROM on your Samsung Galaxy Note 4/3/8/7/6/5, rooting allows you to flash custom ROM, boost the phone and unveil hidden features. In addition, rooting Samsung Galaxy Note enables you to get rid of ads in the applications, install previously-incompatible applications without hassle , speed up device speed and extend battery life, etc. However, while rooting brings in various advantages, there are risky things which need you to be kept in mind. After you root Samsung Galaxy Note 4/3/8/7/6/5, the warranty of the device will be affected, and the device may turn to be a expensive "Brick" if you root incorrectly. In this post, we are going to show you two useful rooting tools and let you know how to safely root Samsung Galaxy Note devices.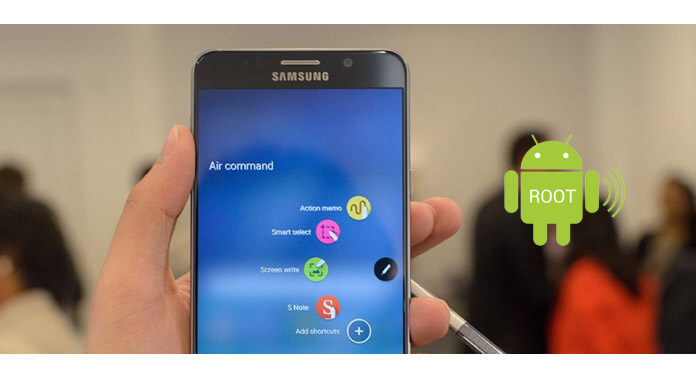 Part 1. Preparations for Rooting Samsung Note 4/3/8/7/6/5
There are certain things that need to do at first. Before rooting the Samsung Galaxy Note, you'd better backup your Android data, as you'll never know when you encounter an unexpected bad situation and end up losing all your Android files or getting your phone soft or hard bricked. There are some preparations for you, which need you to pay more attention to, before rooting Samsung Galaxy Note 4/3/8/7/6/5.
Backup Samsung Note 4/3/8/7/6/5
The most significant thing is to back up your Samsung Galaxy Note. While the rooting process is safe and secure, it is always better to make an Android backup, in case there is something that happened.
Ensure sufficient battery power
Battery drains a lot during the rooting process. Then it is necessary to fully charge your Samsung Galaxy Note device. The battery level should be at least 80% or more before rooting Samsung Galaxy Note. Otherwise, the device might get bricked.
Keep USB debugging mode enabled
Keep the USB debugging mode enabled on the Note 4/3/8/7/6/5 as you might need the Android phone to be connected with the computer to root later.
Install the required drivers
Have the required drivers for Samsung Note 4/3/8/7/6/5 installed on the computer which might be need for rooting.
Unlcok Samsung bootloader
A bootloader is a code executed before any Operating System begins that works on smart phones, laptops, PC and more devices. Each Android phone has its specific bootloader to normally boot and instruct the Operating System. The bootloader is necessary before any software kicks off. For rooting Samsung Galaxy Note successfully, you need to unlock its bootloader at first.
Firstly, you need to find your Samsung model and download the matched link to unlock the bootloader.
In the following parts, we would like to introduce two rooting tools for Samsung Galaxy Note 4/3/8/7/6/5. One is Kingo Root, and the other is CF Auto Root. Both of them are reputable for rooting Samsung Galaxy devices.
Part 2. How to root Samsung phone with KingoRoot
In this part, we will show you how to use Kingo Root to root Samsung Galaxy Note 4/3/8/7/6/5.
How to root Samsung phone on Windows computer
Step 1 Debug USB mode on Samsung phone
Allow the USB debugging mode. A notification should automatically pop up on your Samsung devcie. Tap "Allow" to move on. If it does not shows, go to your Samsung Note 4/3 or other models, tap on "Settings" > "Developer options" > toggle the "USB debugging" to ON, which will enable you to manage your phone on computer.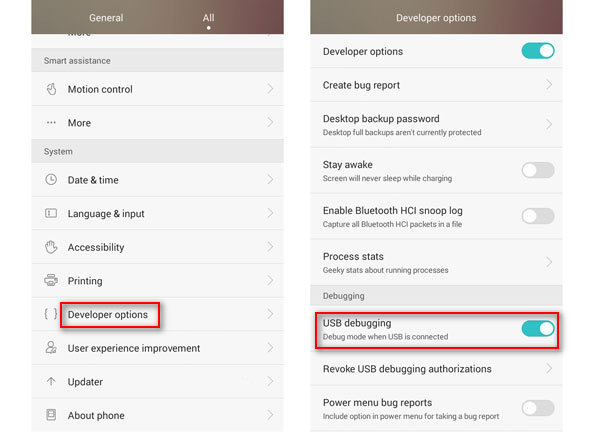 Step 2 Connect Samsung Note4/3 with computer
Download, install and run this Kingo Root software on your computer, and connect your Samsung Galaxy Note 4/3 to PC.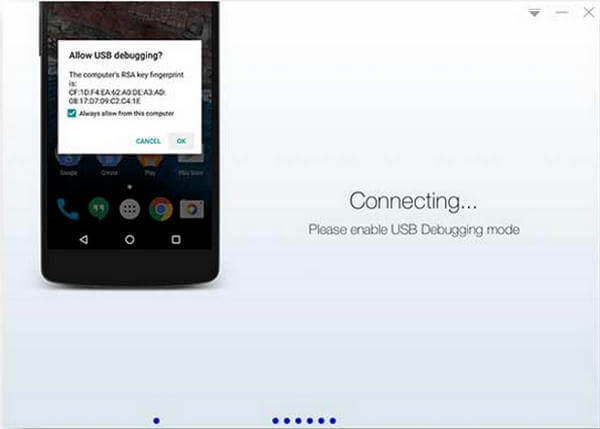 Step 3 Install driver
As you can see, Kingo Root offers instructions that you could follow. It may take a little longer if this is the first time you connect your device to computer. Driver software installation should be done automatically.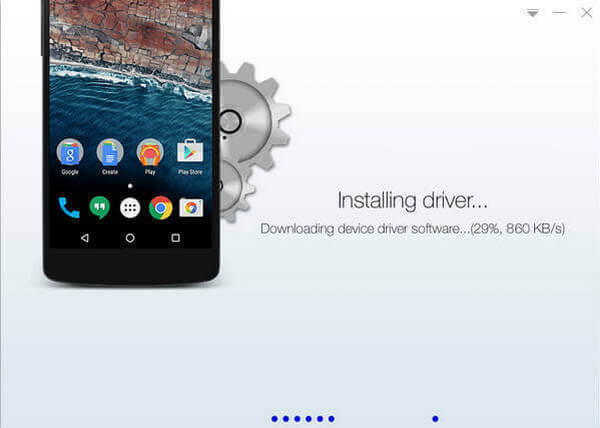 Step 4 Click ROOT to root Samsung Gaxy Note
It will take 3 to 5 minutes to complete the process. Once you started, do not move, touch, unplug USB cable, or perform any operation on your device anyhow!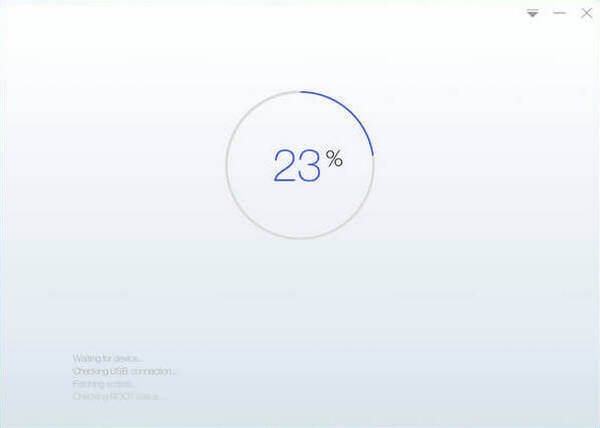 Part 3. How to root Samsung Note 4/3 with CF Auto Root
CF Auto Root can also be used for rooting Samsung Galaxy note on Android 6.0.1 or higher. There are some steps to root Samsung Note 4/3 device.
Step 1 At first, connect your Samsung Galaxy device with computer and it will automatically download and install Samsung USB drivers. Download CF-Auto-Root zip and unzip it and we are now ready to start with the rooting process.
Step 2 In folder unzipped, you will find files like CF-Auto-Root MD5 file and the other one being ODIN.exe file.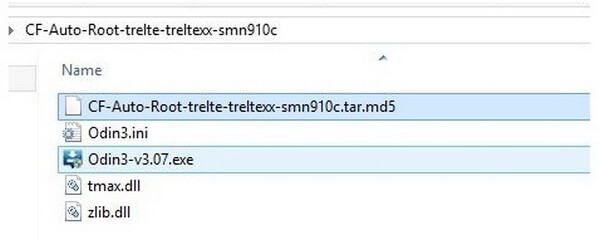 Step 3 Disconnect the Galaxy Note 4/3 device and open ODIN by double clicking the Odin-v3.07.exe file.
Step 4 Now, let Samsung Note device phone be in download mode by turning the phone off and press the Volume Down button, Home button and Power button to boot.
Step 5 Connect Samsung Note to the computer now and you will find an "Added" message on the Odin window at the bottom left corner.

Step 6 Click the "PDA" button and then choose CF-Auto-Root.md5 file. Make sure that Re-Partition button is not checked on the screen.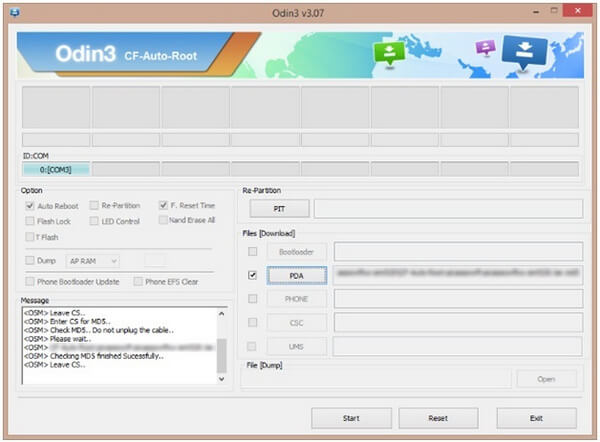 Step 7 Clcik the "Start" button and begin flashing CF-Auto-Root on the Samsung Galaxy Note device. The whole process will take few minutes. After that, you will find a "RESET" or "PASS" message when the rooting is done. The Note device will reboot automatically. Then you can disconnect the device from the computer. That's all. The Samsung Galaxy Note has been rooted by CF Auto Root.

If your Android files like contacts, messages, videos, photos and so on get lost, you may need this:
FoneLab for Android - Recover Android Data
For Mac
FoneLab for Android is the professional data backup app to extract data from Android devices.
Recover deleted data from Android devices to PC. (Root)
Support recovering Android photos, contacts, messages, call history, etc. to PC.
Be compatible with Samsung, HTC, LG, Huawei, etc.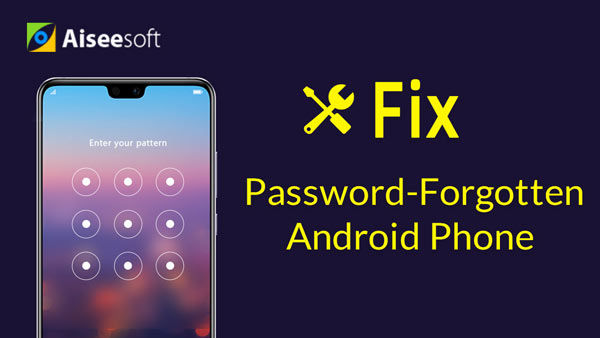 The above methods show you how to root Samsung Galaxy Note. After the rooting, you can check the device is rooted successfully by uninstalling some default apps that cannot be uninstalled previously. Or you can try to use another root tool for a try, if Samsung Galaxy device is rooted, then the rooting tool will send a notice for you. If you have any other useful ways to root Samsung Galaxy Note, welcome to tell us.