How to Convert RM to MP4 with RM Converter
What is RM
RM (short for Real Media) is a multimedia container format which is used for streaming content over the Internet. It was created by RealNetwork. Its file extension is .rm. A RM file generally includes three parts: RealAudio, RealVideo, and RealFlash. A RM video streams in constant bitrate, while RMVB (.rmvb) streams in variable bitrate. Only a few multimedia players support of RealMedia, like RealPlayer and the Real Alternative codec pack. Therefore, we need to convert RM files to MP4, a popular video format, to play these files on many more mobile devices and media players.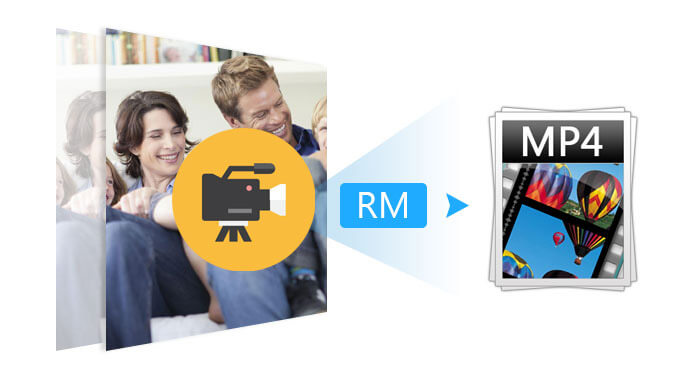 When you have a pile of RealMedia files and the popular video player, such as VLC and QuickTime Player, cannot open these RM files, what will you do? Use RealPlayer to stream them? It is said that it only supports to stream on RealPlayer. However, RealPlayer is an aging server that will be soon replaced by the new-coming video player, like VLC Player, QuickTime Player, or GOM Player. And RealPlayer even can't stream some RM videos. Therefore, it is necessary to convert RM files to a more modern video format, like MP4, which is compatible with almost all popular video players and mobile devices. This article aims to solving your problem by introducing you some RM converter and the method to convert RM to MP4. Now, before talking about how to convert RM to MP4, let's get to know RM video format.
Part 1. Free online RM Converter
If you have spent some time searing from the Internet, you will find a dozen of RM converter, free or paid, online or offline, which are available to convert RM files to MP4. They are Aiseesoft Free Online Video Converter, Convert. Files, Convertio – Convert RM to MP4 free & online, Online-convert.com and so forth.
Here we are going to take Aiseesoft Free Online Video Converter as an example. This free online video converter is capable of converting your RM files to MP4 and other frequently-used media formats with high quality. You can follow the steps below to change RM to MP4.
Step 1.
Launch https://www.aiseesoft.com/free-online-video-converter/ on your browser. Click on "Add Files to Convert", and then you need to download and install Aiseesoft Launcher on your computer.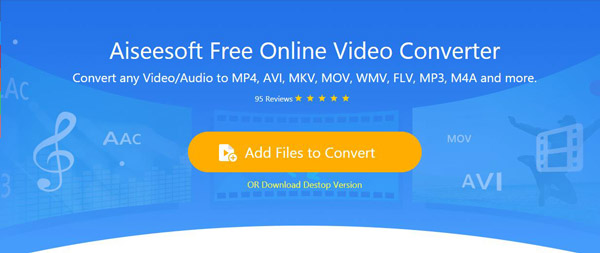 Step 2.
Click "Add File" to add RM files from your computer. And then choose "MP4" as the output format.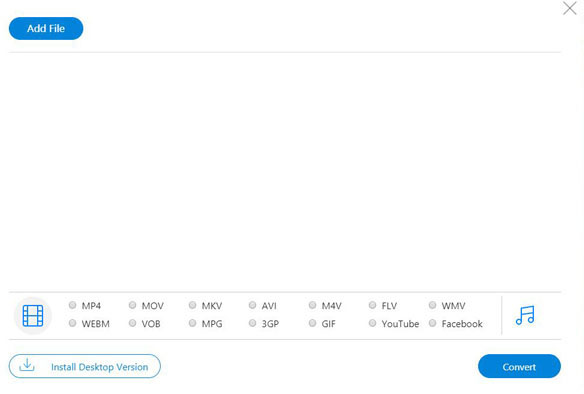 Step 3.
Click on the "Convert" button to start turn RM files into MP4 online free.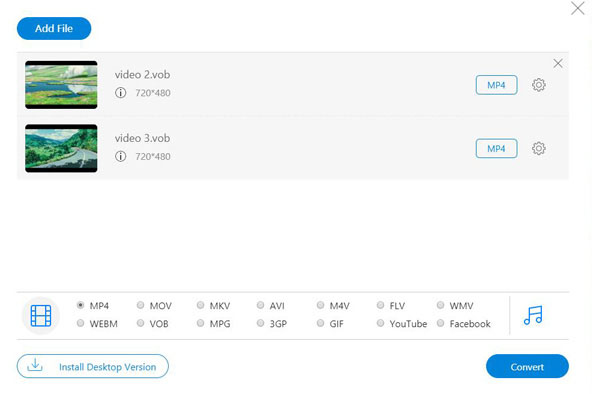 These online RM converters allow users to convert RM videos to MP4 for free. Besides MP4 format, it also supports to convert a RM file to AVI, MOV, WMV, etc. However, when you really convert a RM with one of these RM converting files, you may feel disappointed about the process of RM conversion and/or the video quality of the output MP4 video.
So, let's convert RM to MP4 with some paid RM converter. But, is there a RM Converter with powerful and professional features and a nice price from dozens of video converters? Yes, there is. It is RM Converter by Aiseesoft.
Part 2. How to convert RM files to MP4 with Aiseesoft RM Converter
RM Converter by Aiseesoft is a powerful RM converting utility. It has the ability of converting RM files to MP4 format without quality loss. As RM videos were recorded at a very low encode setting to cater to the limited technology of the time, the video quality is very poor.
Luckily, this RM converter can improve video or audio quality during conversion to MP4 files. Apart from converting RM files to MP4, it allows users to convert RM files to AVI, MWA, MOG, MP3 and so forth. It also lets users edit RM videos by clipping, rotating, trimming, turning 2D to 3D, adjusting audio/video effect, and adding your own caption to RM video. It supports batch conversion and two or more RM files merging.
Step 1 Download and install RM Converter to your computer.
If you are a Mac user, you can download and install RM converter for Mac to convert RM to MP4 on Mac.
Step 2: Launch RM Converter
After installing the program to your computer, open it.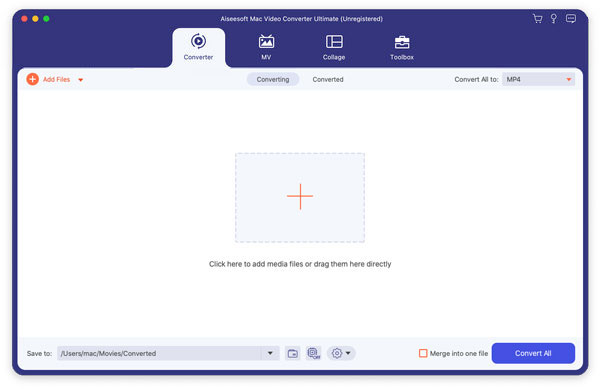 Step 3: Add RM files
Click the Add File button to add RM file to the software. You can add file one by one, or add a whole folder with one click.
Step 4: Set the output format
Click the drop-down list of "Profile" to select the output format as MP4. And hit the "Settings" button to adjust the output video parameters.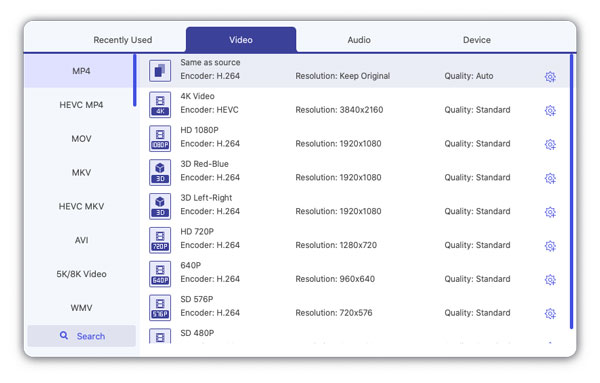 Step 5: Edit RM video
If necessary, you can edit RM videos before converting them. Click the "Video Enhance" button to improve video/audio quality. You can also click the "Edit" button to make some traditional editing on RM video, like clipping, trimming, adjusting brightness and contrast and adding watermark.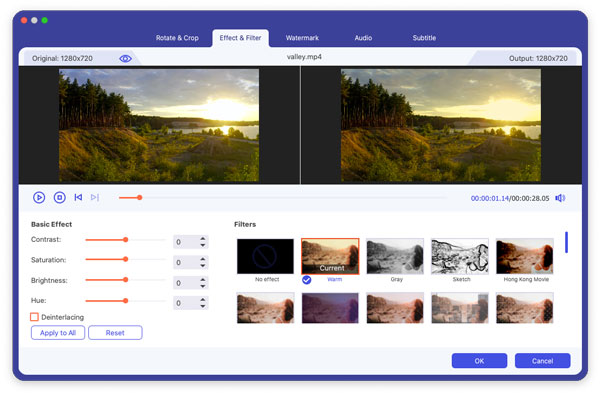 Step 6: Convert RM to MP4
When the preparatory work is done, you can click the "Convert" button to start your RM conversion. After conversion, you can preview the converted videos before saving them.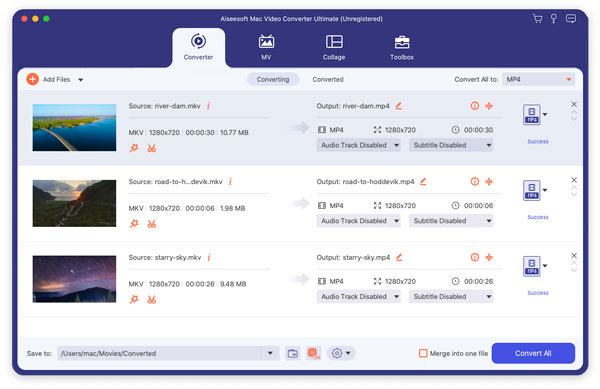 Note: The powerful Aiseesoft RM Converter also has the ability to convert other uncommon video formats, like 3 to MP4 with high quality. It also supports 4K or HD video conversion.
Like RM, MTS or M2TS video recorded by Sony camcorder is hard to play on most players or device.

Leave your comment and join our discussion