How to Fix iMessages Out of Order on iPhone – Here's the Real Fix
"I just updated my iPhone to iOS 11.2.1, when I opened the Messages app after the update, all the iMessages on your iPhone are out of order, and show up in incorrect order, how to fix this problem?"
When you run into iMessage display issue on your iPhone, which the iMessages sent and received are shown up in wrong order. In the way, you may overlook messages and miss important information, especially in-group conversation. Here are 7 verified simple methods to fix iMessage out of order problems.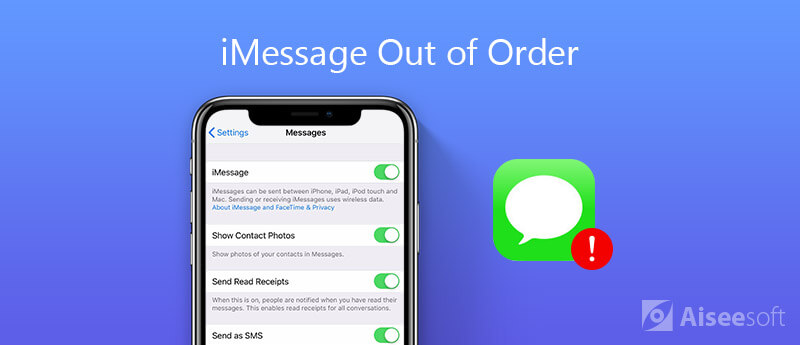 Method 1: Update Your Software
Apple keeps releasing new version of iOS to fix various bugs, including the iMessage out of order. Just update the iOS version is an efficient method to fix the problem.
Step 1:
Open the "Settings" app on your iPhone. Go to "General" > "Software Update" to check whether the update iOS version available.
Step 2:
Tap "Download and Install" if there is one update. Follow the instructions to install the program and fix iMessage out of order.
Note: It requires a network to update the software. Of course, you can update software with iTunes with a USB cable.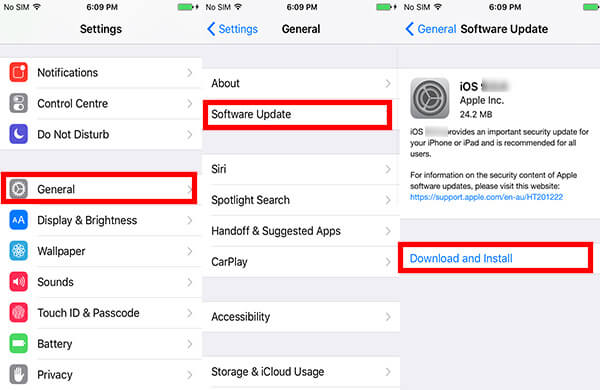 Method 2: Force Close Messages App
Simply quit the iMessages app on your iPhone and reopen the program. In the way, your iPhone is able to clear cache and reload your iMessages in the correct order.
Step 1:
When your iMessages are out of order, enter the multi-task mode:
On iPhone with the "Home" button, double press the button.
On iPhone without Home button, tap the "AssistiveTouch" icon, choose the "Device" > "More" > "Multitasking".
Step 2:
Swipe the Messages app upward to force close it. Go back to your home screen and open Messages app again.
If iMessages are out of order on Mac, you should force close apps on Mac responsively.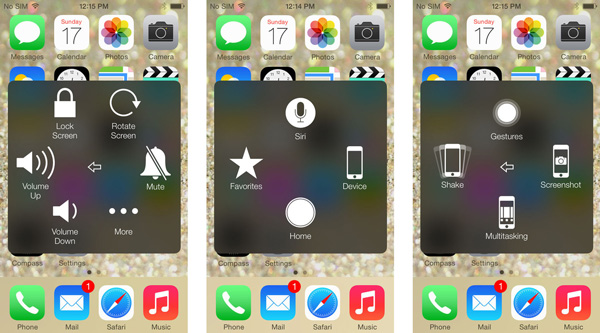 Method 3: Force Restart Your iPhone
Force restart of your iPhone is always the efficient troubleshooting. Of course, when your iMessages are out of order, you can follow the steps to fix the problem with ease.
On iPhone X and above, quickly press and release "Volume Up" button, do the same to "Volume Down" button, press "Side" button until the Apple logo appears.
On iPhone 7: Hold down both "Volume Down" and "Side" buttons until you see the Apple logo.
On iPhone 6s or earlier: Press both "Side" and "Home" buttons until the Apple logo shows up.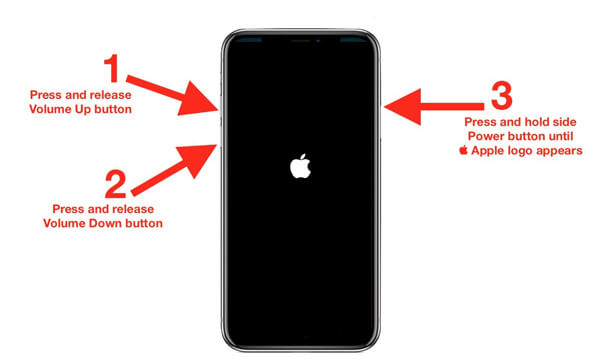 Method 4: Check Date and Time
The iMessage is organized based on date and time. If iPhone's date and time is incorrect, iMesssages will be out of order. Just choose the "Set Automatically" to correct the date and time of your iPhone.
Step 1:
Go to "Settings" > "General" > "Date & Time" on your iPhone.
Step 2:
Toggle on "Set Automatically", tap "Time Zone" and select your time zone. Now, go to the Messages app to check the order of iMessages.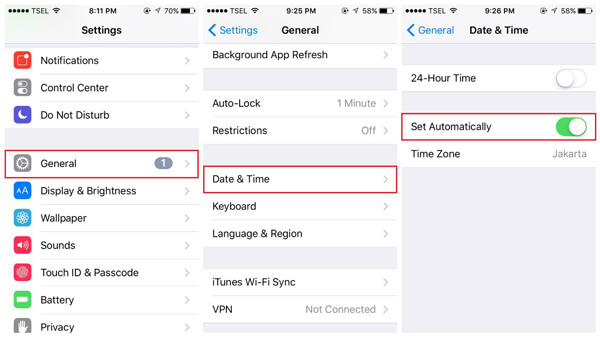 Method 5: Turn off iMessage and Turn Back on
iMessage settings may be responsible for the disorder iMessage. In such case, you just need to turn off and turn it back on after restarting to get rid of the problem as below.
Step 1:
Head to "Settings" > "Messages", find "iMessage" and toggle it off.
Step 2:
Restart your iPhone, and navigate to "Settings" > "Messages" and toggle on iMessage.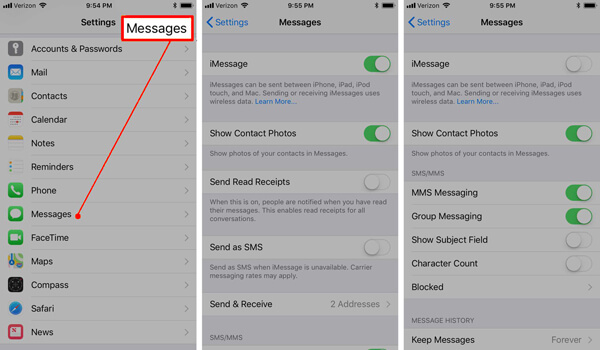 Method 6: Fix iMessage Out of Order Automatically
Is there a method to correct the iMessages out of order automatically? If you need to diagnose the fix the iMessage problems with ease, Aiseesoft iOS System Recovery is a professional tool to repair your iPhone back to normal on Windows and Mac with ease.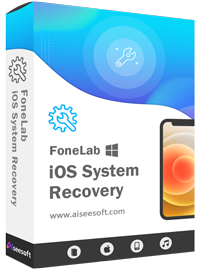 Downloads
Fix the iPhone system in various scenarios, including iMessage out of order.
Free downgrade and upgrade the iOS version to the supported version.
Turn iPhone back to normal and keep existing data safe on the device.
Support the latest iOS 16 for all iPhone, iPad and iOS devices.
How to Fix iMessage Out of Order in Clicks
Step 1:
Install iOS System Recovery
Download and install the iPhone system repair tool to your computer when you find iMessages out of order. Then connect your iPhone to the computer with a USB cable and launch the tool.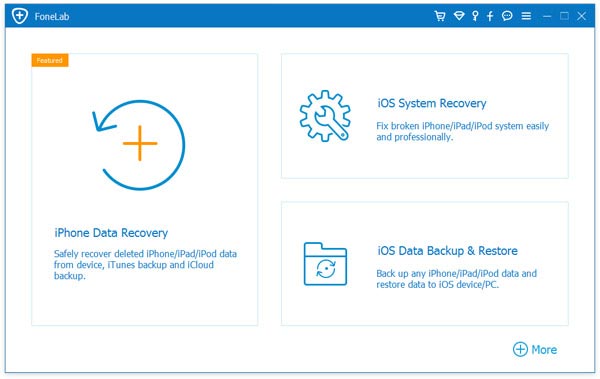 Step 2:
Confirm device information
Once the program has detected your iPhone, select the fix mode based on your situation. Then confirm the information of your iPhone, such as model, type and more.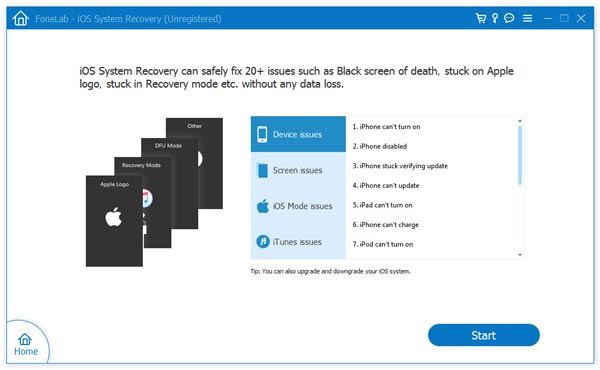 Step 3:
Fix iMessage out of order
Click the "Repair" button to download corresponding firmware package. And then the tool will start fixing your iPhone automatically. When it finishes, quit the tool and disconnect your iPhone.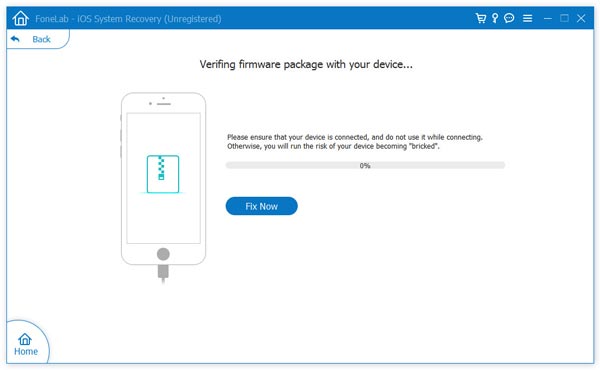 Method 7: Erase iPhone Settings with FoneEraser
When you need to remove the iMessges out of order completely, or even need to get rid of the iMessages without track, FoneEraser is the desired iPhone Data Eraser to erase all iPhone content and settings permanently and thoroughly with ease.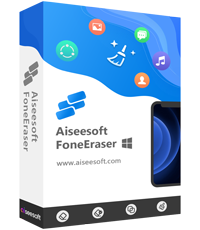 Downloads
Erase your data and settings on your iPhone simply.
Provide three erasing levels to meet various needs.
Protect your privacy using advanced technology.
Work on all iPhones running iOS 16/15/14/13/12/11/10 and earlier.
How to Fix iMessage Out of Order by Erasing
Step 1:
Connect iPhone to FoneEraser
When iMessages are out of order, get the iPhone erasing software installed on your computer. Plug your iPhone into the computer using a USB cable. The program is able to recognize your iPhone.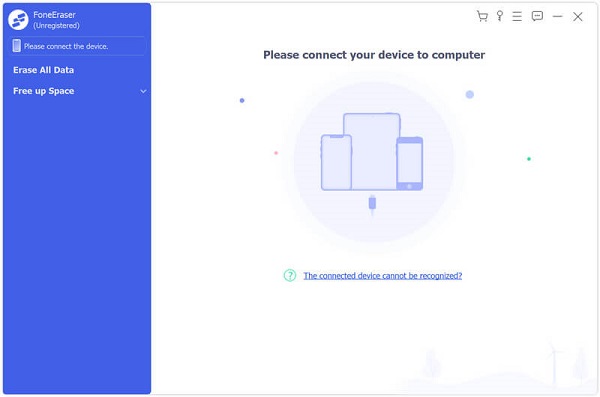 Step 2:
Select an erasing level
There are 3 different erasing levels, High, Medium, and Low. If you just need to remove the iMessage out of order, you only need to choose the "Low" level to erase the iPhone once.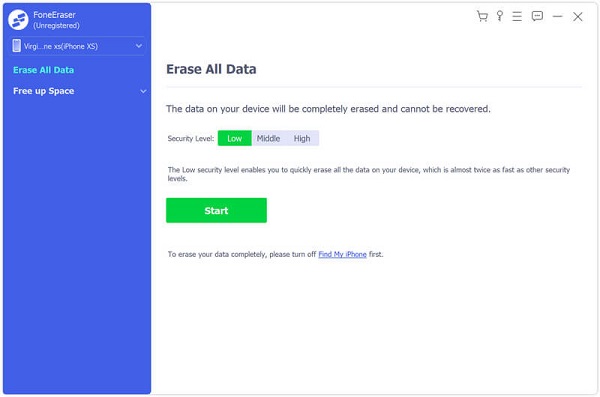 Step 3:
Erase your iPhone
Click the "Start" button to remove the content and settings on your iPhone. Just wait for the process to finish and then unplug your device. Restart iPhone and set it up as a new device.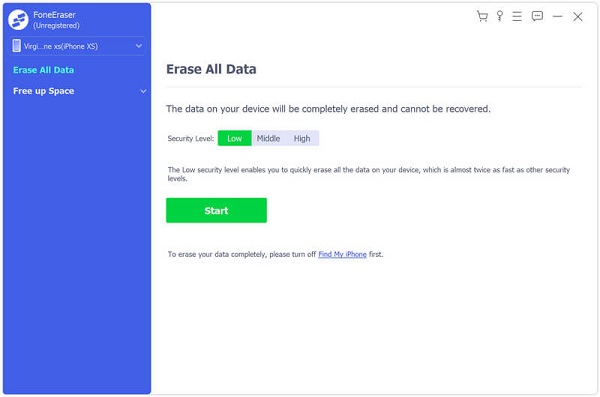 Don't miss: How to delete iMessages apps (stickers, Game Pigeon, etc.) on iPhone
Conclusion
When your iMessage is out of order, you can learn more about 7 verified solutions to fix the problems. Just follow the mentioned steps to get rid of iMessage out of order with ease. Aiseesoft FoneEraser is the easy tool to help you wipe the outdated iMessages on iPhone to get more storage.

Leave your comment and join our discussion