How to Fix Cracked Phone Screen and Recover Data from Broken Phone
Although most Android phones are a bit more durable than iPhones, that doesn't mean they're immune to damage. After all, phone screen are made of glass, and glass breaks when you drop it.
We have all been there – you are texting with friends joyfully, and your phone slips out of your hands somehow. As your phone tumbled towards the ground, you start to scream, "Please! Not the screen!", while we both know it's going to be phone screen cracked…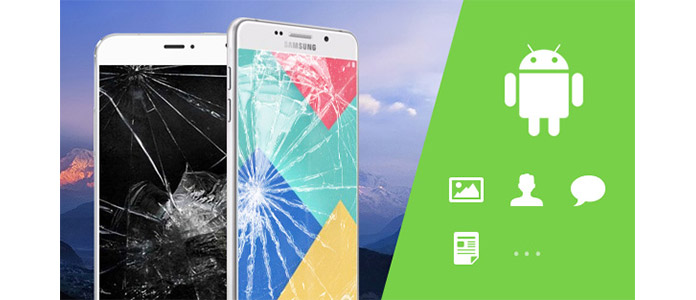 Fix Cracked Phone Screen
Have your recently smashed your phone screen? If so, relax, you are not alone. In this article, I'll tell you what to do after your phone screen cracked. Even your phone screen is too broken to operate, there is still one way to help your access Android data. Continue to read.
Part 1. What to do with cracked phone screen?
If you've got a broken phone screen, first you should assess how bad the damage is. You might be able to live with small cracks that don't block your view too much, but larger cracks should probably be dealt with immediately. For example, if the colors on your screen are abnormal or some pixels are no longer displaying, the damage has gone much further than the glass on top and has affected the LCD panel beneath.
If you cannot live with a broken phone screen and decide to repair it, there are two methods you can try.
Method 1. DIY: Fix a cracked phone screen at home
The cheapest way to fix your broken screen phone is by yourself at home.
You can buy the Android or iPhone screen from eBay, Amazon, and other sites. Also, make sure you buy the tools to complete the replacement, and follow the online guide to fix the broken screen. Still there are some guides that tell you to fix the phone screen with toothpaste.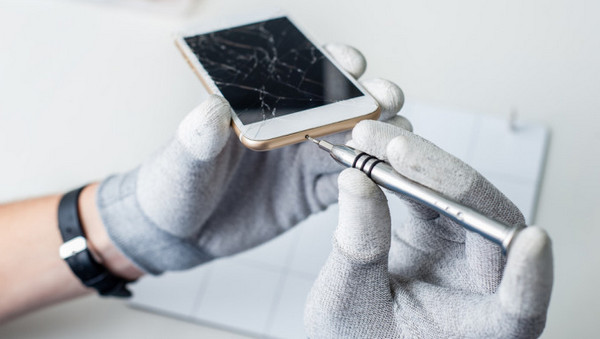 Of course, not all of us have the skills or time to fix broken phone screen. When you decide to repair screen in this way, you must be aware that you may get your broken screen phone to brick. If you can take that risk, move one…
Method 2. Get the mobile provider/phone manufacturer to fix cracked phone screen
If you cracked your phone screen during your manufacturer's warranty period, you should be able to get it fixed for free and within a few hours' time. (Bear in mind, though, that the standard limited warranties of many manufacturers, such as Samsung, do not cover accidents.) Out-of-warranty screen repairs cost upwards of $100.
Otherwise, a quick Internet search should give you a list of phone screen repair stores around your area. Just make sure your phone is protected by a password before you hand it off to a stranger.
Part 2. How to access Android phone with broken screen
The most important thing people care about when phone screen is shattered would be their Android data. It may be easy to replace a new phone, but that can't get you back all the important files. Don't worry, even if you give up the broken screen replacement, there are still methods to help you extract data from the cracked phone.
To access data from a broken screen phone, you could turn to Broken Android Data Extraction, a professional Android data recovery tool that's designed to help you fix crashed Android phone. and extract data from backup from Android phone with broken screen. Now download Broken Android Data Extraction and follow the steps below to recover data from cracked phone screen.
Step 1Connect your broken screen phone to computer, and run this software on your PC. Choose "Start".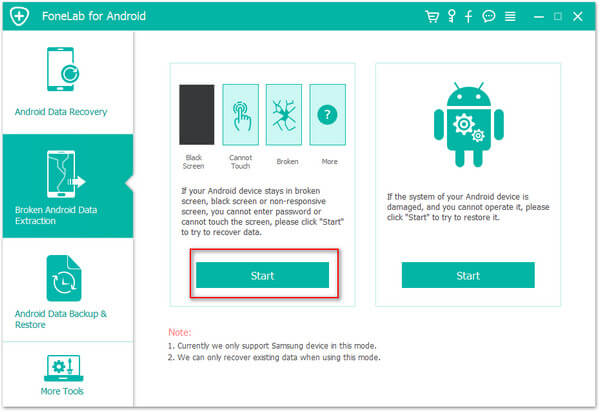 Step 2Select your phone name and model to check if your phone can be fixed in this software and click "Confirm" for the next process.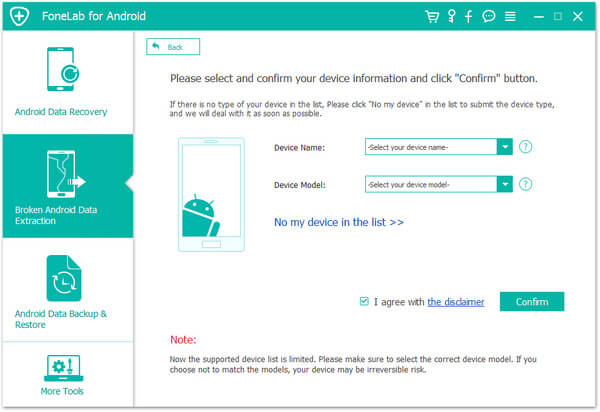 Step 3Follow the three steps as the interface tells to put your phone into Download mode. After doing that click "Start" to fix your phone.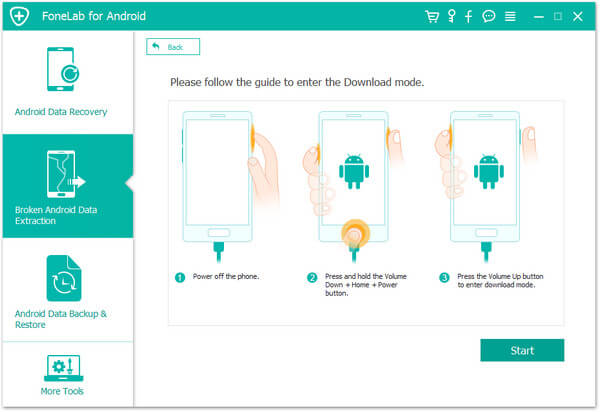 Step 4After fixing your phone, this program will scan your phone data automatically. Select what data type that you want to access, and click "Recover" to save the data from your broken screen phone to computer.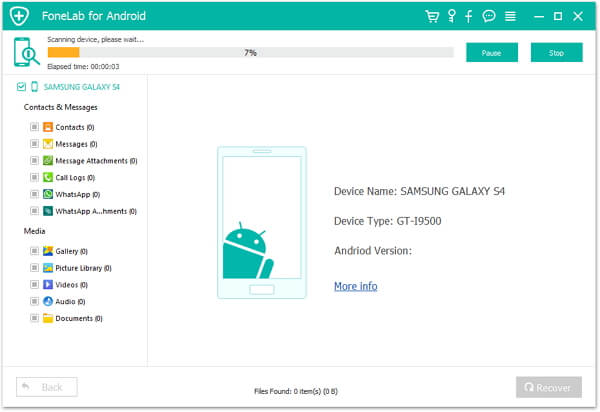 In this article, we mainly talked about some methods to deal with cracked phone screen, and how to access Android phone with a broken screen. Still have more questions about cracked phone screen? Feel free to leave your comments down below.
You can learn the steps from the video below: