How to Fix Android Phone Crash
Android has a checkered past when it comes to stability. The platform has made great strides in recent years, as have many third-part app developers, but there are still troubling issues that need to be solved. As we did our research on the Internet, many users have run into issues with their Android phone crashing.
Indeed, it is not uncommon to experience Android app crashes, but why did your Android phone crashes all of a sudden, and how to fix a crashing Android phone? More importantly, how to recover Android data before you fix Android phone crash. This article will give you all the answers.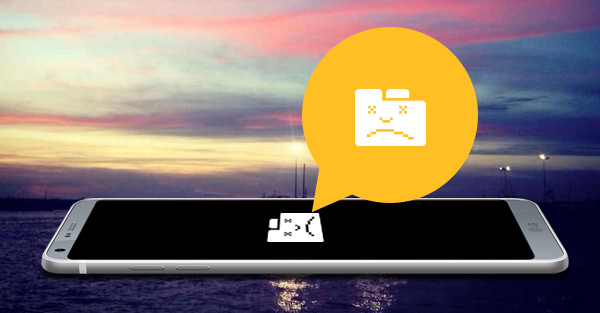 Part 1. Reasons for Android apps crashing
Android, the most extensively used mobile operating system (OS) in the world provides great stability, reliability and protection from malware, but you're going to face app crashing issues from time to time. Some of the key reasons behind apps crashing constantly are:
1. Bandwidth constraints & network changes
2. Fatal bugs in production & demand exceeding supply
3. Incorrect memory & CPU usage
4. Poor front-end optimization & integration dependencies
5. Device incompatibility & database contention
6. Browser incompatibility
Part 2. How to fix Android phone crash
There are more than one method for you to fix Android phone crash, you can choose to reinstall crashing apps on your Android, flash a ROM to your device, enter recovery mode or reformat your SD card. All of these methods would help you fix a crashing Android phone back to normal. Unfortunately, you may lose the data on your Android phone after you fix your device with the methods we introduced.
If you are still considering your data, we would like to recommend you a crash Android phone data recovery tool here. Not only it could fix crashed Android phone to normal within simple clicks, it could also recover all your Android data after the fix. Now free download and install this crashing Android data recovery tool and have a try.
Step 1Launch the program and select "Broken Android Phone Data Extraction" mode from the left. Click the "Fix Device" button to fix crashed Android phone.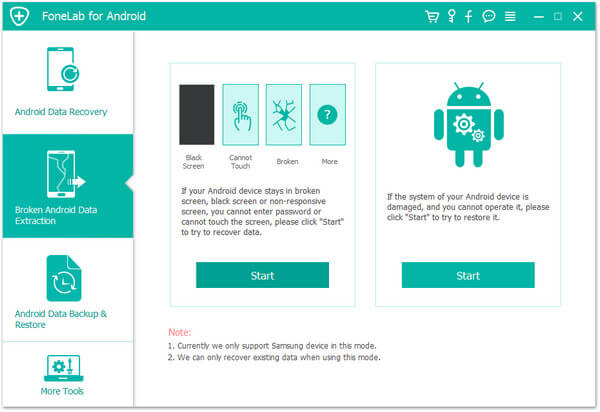 Step 2 When you choose "Fix Device", you are able to choose the main issue you are encountering when your Android phone is stuck in the startup screen/download mode/FoneGo interface/black screen or others. Then click "Next".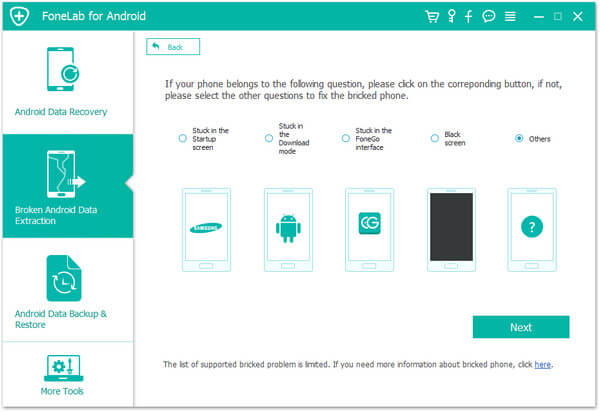 Step 3 On the new window, choose the device name and model of your Android phone. Click the "Confirm" button.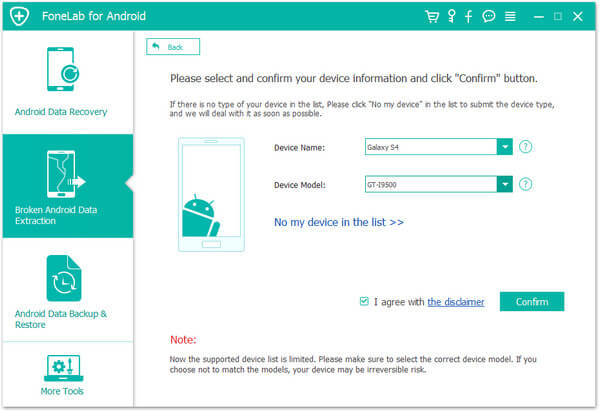 Step 4Follow the simple guide to let your Android phone enter Download Mode. Power off the phone > press and hold three buttons: "Volume Down", "Home" and "Power" > press the "Volume Up" button to enter the "Download mode".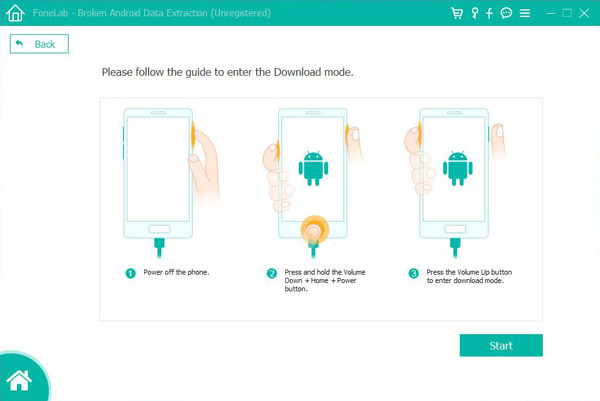 Step 5 Connect your Android device to the computer and the program will download recovery package and then start scanning your device automatically.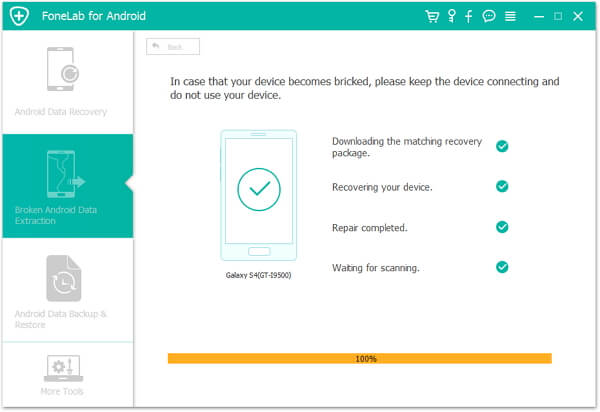 Step 6Wait until your crashed Android phone is repaired, then you can also use it to recover Android Data. Choose "Android Data Recovery" in the "repair completed" window, Broken Android Phone Data Extraction will list out all recoverable files according to its file types you choose. Highlight the file to preview it. Choose the files that you want to recover and click on "Recover" button.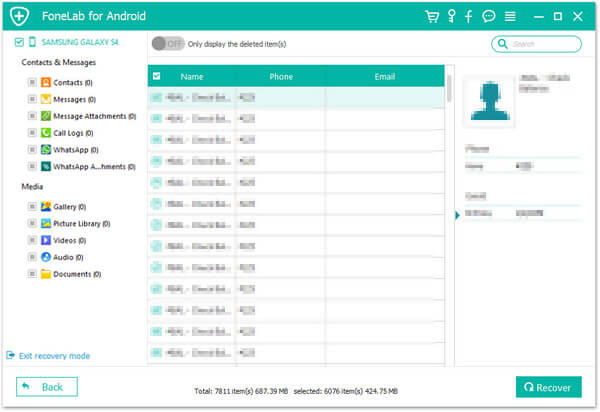 With these simple steps, you have fixed a crashed Android phone and recover Android data successfully.
You can learn the steps from the video below: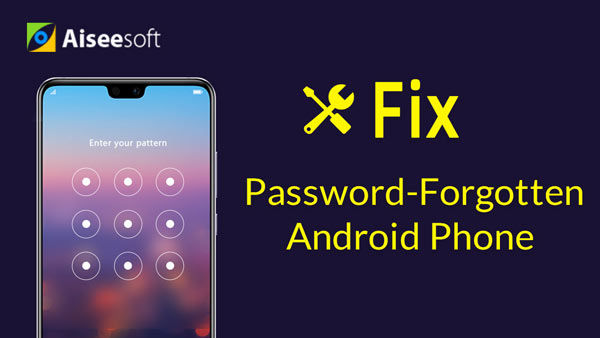 Tips to prevent Android phone from constantly crashing
1. Make space on your device: Mobile devices have limited storage, which can be reached at some point, but apps still have a tendency to crash if the situation is not handled. Therefore, you might run into this error although your device points a great deal of remaining storage capacity.
2. Clear your app data regularly: There is a button called "Clear Data" within the app's listing in the App Manager. This button will remove user-configuration as well as the app if it were installed for the first time.
3. Don't use different network types: Many android apps users have experienced an app crashing after changing their network connection to either Wi-Fi or mobile data.
4. Uninstall apps: Uninstall those apps you don't use or need; check your app drawer to find such apps.