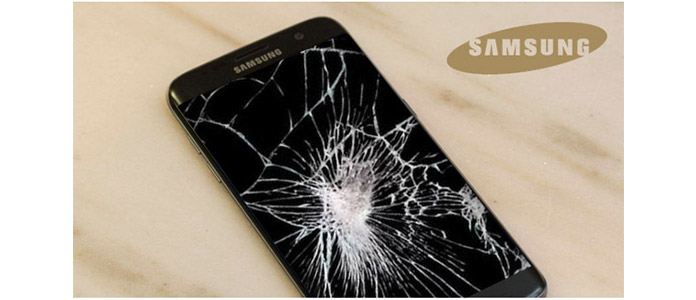 "My Galaxy S7 Edge screen is broken in a car accident. How much is it to fix the broken screen? By the way, can I repair the phone screen at home?"

"My phone screen is broken, and I cannot use it. I know I cannot fix the cracked screen phone for free, so I do not mean to repair it. But the data in it are very important, is there any way to extract data from the broken screen phone? I need to keep my cherished contacts, messages, and photos."
Broken screen is the most frequent accident in life. What you can do is to be sad for your broken phone, others you have to consider is how to fix the broken screen cell phone and how to access the data from the cracked screen phone like the two users mentioned above. In this post, we will discuss the general solutions after your phone screen is broken or cracked.
Part 1. Phone screen is broken, repair it with money
Situation 1. Check phone screen
After phone screen is broken, you should pick up your phone firstly to check if the screen is broken, and other functions are still workable.
Clean the screen as best you can and then place a wide piece of packaging tape over the screen. Trim off any excess tap and you should be able to continue using the phone. This will prevent the crack from growing and parts of the glass from falling off onto your lap or into your finger.
Situation 2. Contact manufacturer for repair
If your phone screen is broken badly, and you decide to replace a new one, then you have to contact your mobile phone manufacturer, and go to the latest support repair store. At this step, the important thing you will care about is how much does it cost to repair the cracked screen. Commonly, the cost for fixing the phone is $129 - $149. Check the following iPhone screen reapir cost.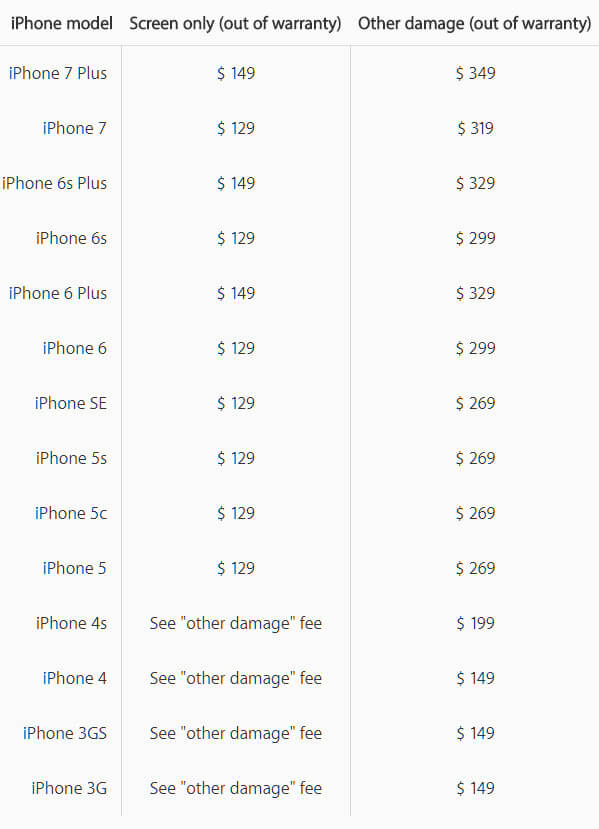 The cost for Samsung mobile phone will be about $79 - $270. Like the repair cost of Samsung Galaxy S7 Edge is $208.
For other smartphones, the broken screen replacements will be a litter cheaper.
So if your money on your pocket allows, you can replace the screen.
Situation 3. DIY: Fix the broken screen phone at home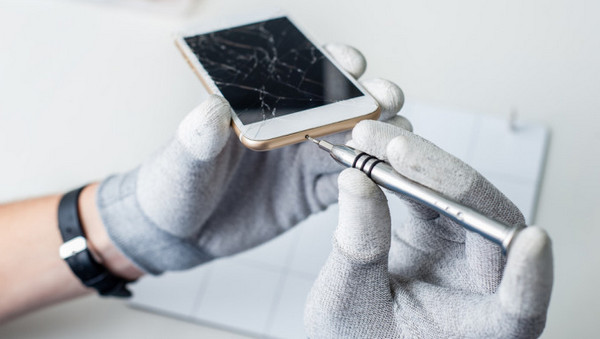 The cheapest way to fix your broken screen phone is by yourself at home.
You can buy the Android or iPhone screen from eBay, Amazon, and other sites. Also, make sure you buy the tools to complete the replacement, and follow the online guide to fix the broken screen. Still there are some guides that tell you to fix the phone screen with toothpaste.
When you decide to repair screen in this way, you must know that the risk of doing by yourself. Otherwise, you may get your broken screen phone to brick.
Part 2. Broken screen fails to operate? Access data from broken screen phone
Fixing the phone screen may take several days. If you are urgent for using data on the phone, but touching screen is not responsive, then you can consider extracting the data from the broken screen phone. Or, if you give up the broken screen replacement, you may wonder extracting important data from it. And fixing the broken screen phone may just replace your phone screen. However, any accident may lead to your data on phone to be lost. Follow the steps as bellow to access data from broken screen.
What you need: Broken screen phone, USB cable, computer, Broken Android Data Extraction
Connect your broken screen phone to computer, and run this software on your PC. Choose "Start".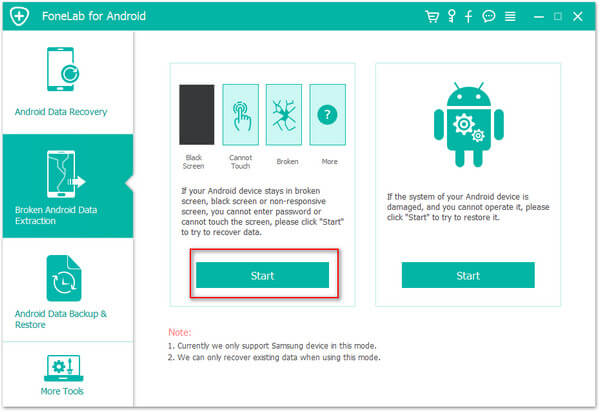 Select your phone name and model to check if your phone can be fixed in this software and click "Confirm" for the next process.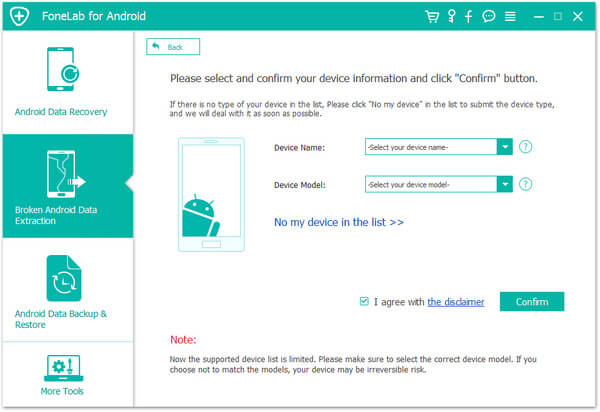 Follow the three steps as the interface tells to put your phone into Download mode. After doing that click "Start" to fix your phone.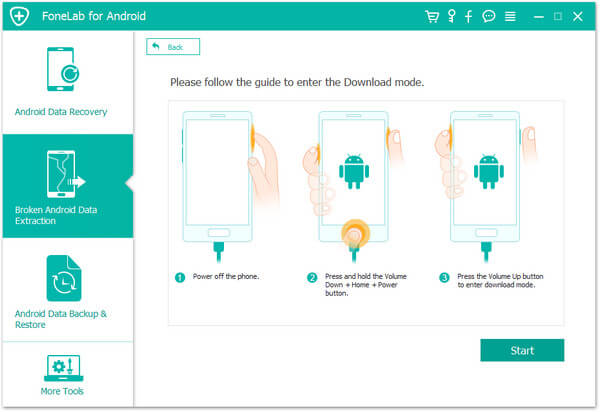 After fixing your phone, this program will scan your phone data automatically. Select what data type that you want to access, and click "Recover" to save the data from your broken screen phone to computer.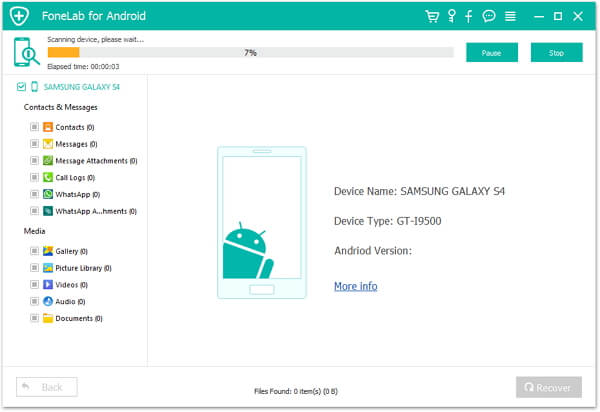 Check what data type you can access from broken screen in the following list:
Text contents

• Contacts




• Messages




• Call Logs




• WhatsApp

Media Files

• Photos




• Videos




• Audios




• Message Attachment




• WhatsApp Attachments

Documents

• DOC




• XLS




• PPT




• PDFs




• HTML




• ZIP




• RAR
Tip:
This way is applied when you cannot touch your phone screen like password-forgot, phone screen is totally broken, etc. so that you can see your phone screen on computer.
In this post, we mainly discuss the fixing ways of broken screen for Android phones. If you want to access data from broken screen iPhone, jump to How to Recover Lost Data from Water Damaged iPhone.
You can learn the steps from the video below: