How to Fix Phone Keeps Restarting
Many Samsung users complain their Galaxy S5 or S3 always keeps restarting, which causes their phones cannot work, even losing data. So many people want to know why phone keeps restarting itself and how to fix it.
Here, we will show you why phone keeps restarting and how to easily fix the problem so that your Android phone can go back to normal.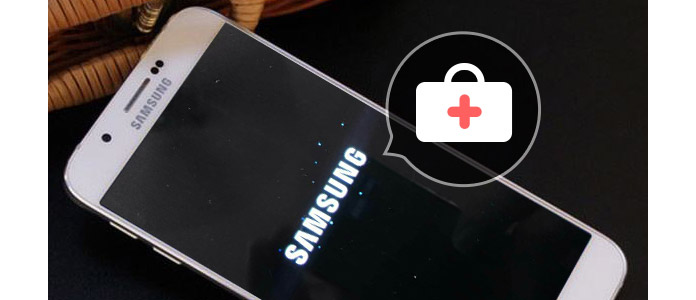 Phone Keeps Restarting
Part 1. Why phone keeps turning on and off
Many people say their phones keep restarting after installing Lollipop, and they try their best to uninstall Lollipop. But nothing happens, their Samsung still keeps restarting. Actually, only uninstall cannot solve the problem. Here, we will tell you several reasons that your Android phones keep restarting in detail. Just follow us.
Incompatible third-party app

Like Lollipop, some third-party apps are not compatible with the new firmware, and they could crash. As a result, your Android devices cannot restart normally.

Fix: Reboot in Safe Mode.

New system currupts phone data

The new operation system which includes different firmware may currupt existing data in your device's memory and make your phone keeps restarting.

Fix: Reboot in Safe Mode.

Hardware damage

If a component of your Android is damaged, there could be some wrong with your phone, like phone keeps restarting itself.

Fix: Factory Reset.

Caches still exist

The data in your cache partition from previous firmware still exist and the new firmware is using the data, which causes phone keeping restarting.

Fix: Wipe Cache Partition.
Part 2. How to fix phone keeps restarting
Here is how to fix phone keeps restarting. To do this, we recommend you one phone recovery tool - Broken Android Data Extraction, it provides you two services, one is recovering data from broken phone, the other is fixing bricked phone. So we use it to help you fix your unnormal phone. Just download and try it for free!
Broken Android Data Extraction
Fix frozen, crashed, black-screen, virus-attack, screen-locked phone to normal.
Extract messages, contacts, call history, WhatsApp, photos, etc. from broken phone.
Support almost all Samsung phones like Samsung Galaxy S, Samsung Galaxy Note, etc.
Step 1Install and open Broken Android Data Extraction on computer.
After downloading it, install and open Broken Android Data Extraction, and connect your Samsung or other Android phone with computer.
Step 2Choose "Fix Device".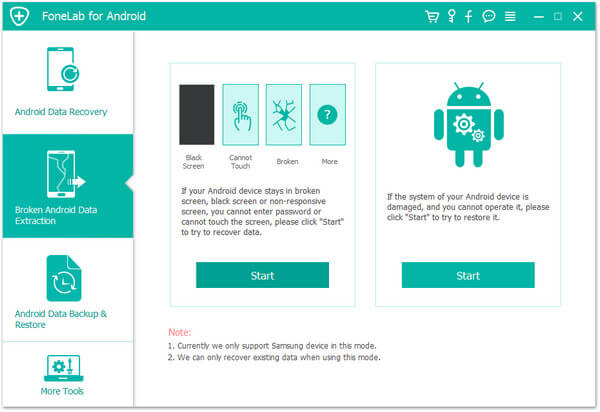 Step 3Select "Stuck in the startup screen", and click "Next", and choose your phone model.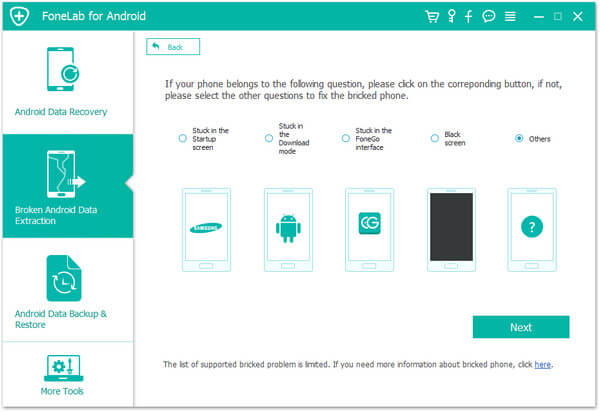 Step 4Enter Download Mode according to the picture below.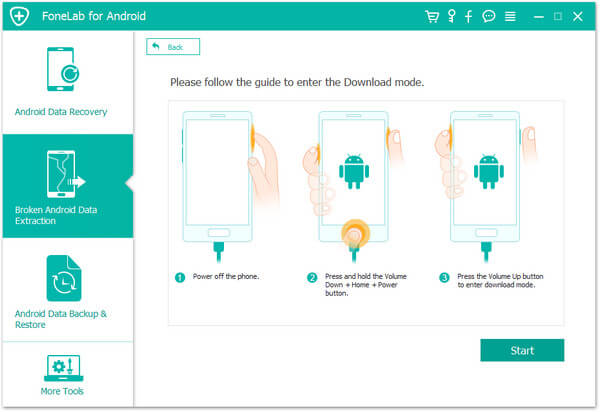 Step 5Fix that your phone keeps restarting.
After entering download mode, click "Start" to enter the repairing process. Just a few minutes, you can get your phone back to normal.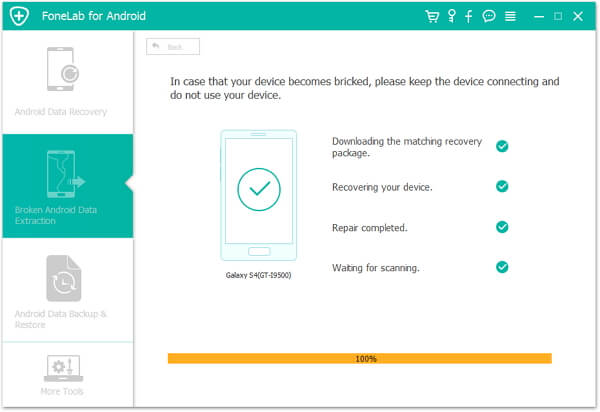 Now, you have fixed your restarting phone to normal. And if you want to recover your lost data, you can use Android Data Recovery to retrieve your lost data from your phone. Good luck to you.
You can learn the steps from the video below: