Best Ways to Wipe an iPad to Factory Settings
You may want to wipe your iPad to the factory default settings. When you are intended to give your iPad to a friend or planning to selling the iPad to a new owner, the most efficient way is to wipe the iPad. Or your iPad is encountering a problem to which the resetting method can solve it. How to wipe an iPad? What is the best way to erase iPad to factory settings? This article shows you with the best ways to wipe an iPad Pro/Air2/mini 4 and so on.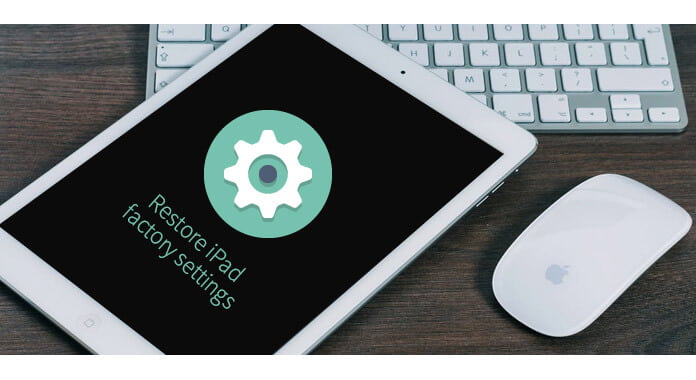 1. Wipe an iPad from the device
You are able to directly wipe your iPad from the device settings. As long as you remember the password, otherwise the iPad will hardware encrypted and you will not be allowed to access to the data. In this way, your iPad will erase all your content and settings. Kindly remind that, you'd better back up your iPad.
Step 1 Unlock your iPad and launch Settings app from the Home screen.
Step 2 Navigate to "General" and scroll down to choose "Reset".
Step 3 Tap on the option of "Erase All Content and Settings".
Step 4 Tap on "Erase iPad" and do it again to confirm.
Step 5 Enter your Passcode to turn off Activate Lock and remove the iPad from Find My iPhone.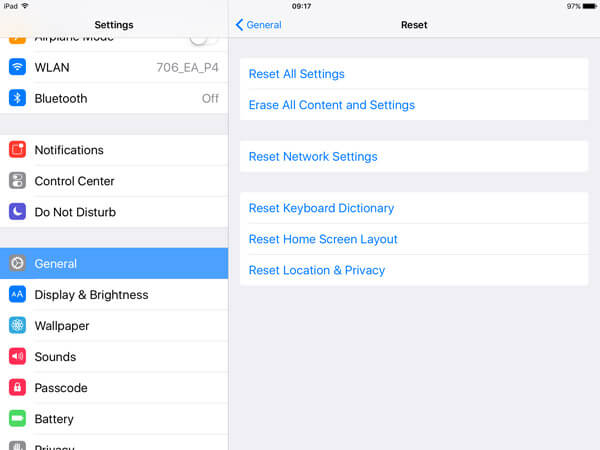 Immediately, you have managed to wipe an iPad directly from the device.
2. Use iPad Data Eraser to wipe iPad data
To better wipe an iPad Pro/Air/mini, FoneEraser is highly recommended here. Within just a few clicks, you are able to wipe all content of your iPad thoroughly and permanently without worrying any data leakage.
FoneEraser - iPhone Data Eraser
FoneLab is the most powerful utility to erase all iPhone contents and settings permanently and thoroughly.
Erase all contents and settings on iOS device.
Three erasing levels to clear cache on iPhone.
Support iPhone iPad iPod.
Romove all iOS data to better protect your privacy.
Step 1 Plug your iPad to computer via USB cable. And soon it will detect your device.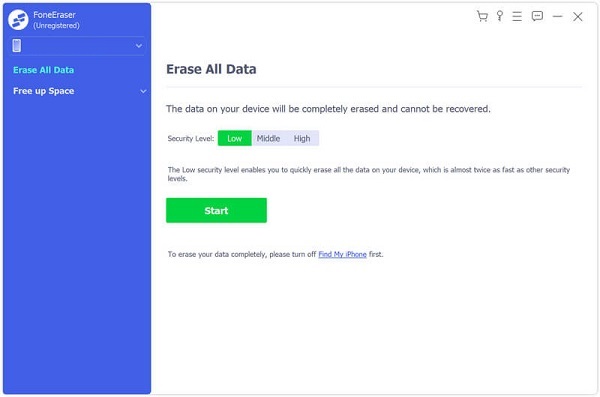 Step 2 Choose an erasing level (Low, Medium and High). "High Level" is recommended.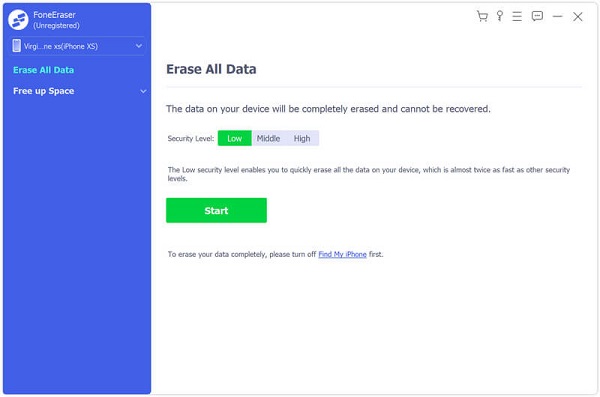 Step 3 Click the button of "Start" and prepare to erase everything from your iPad.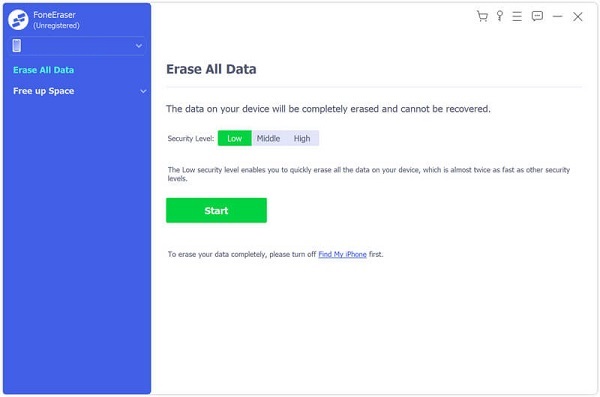 Maybe you can watch below video to learn the steps:
3. Restore iPad via iTunes
You are able to wipe an iPad through iTunes. How does it work? Take the following steps and use iTunes to wipe an iPad.
Step 1 Connect your iPad with PC or Mac and launch the latest version of iTunes.
Step 2 Click the device icon after the connection, and enter the "Summary" window.
Step 3 Click the button of "Restore iPad" and then your tablet will reboot.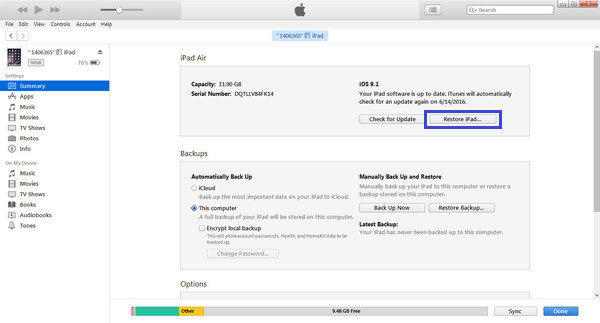 Soon, your iPad will be wiped. You can now restore iPad from iTunes backup or iCloud backup.
4. Enter iPad Recovery Mode to restore iPad
Recovery Mode can also help you to wipe an iPad to factory settings. How to enter iPad recovery mode? Keep reading.
Step 1 Plug iPad to PC or Mac and launch iTunes.
Step 2 Press and hold "Power" and "Home" of your iPad at the same time to forcibly restart iPad until the iTunes logo appear on iPad screen. That means your device have entered iPad Recovery Mode.
Step 3 iTunes will prompt you of a message, "There is a problem with the iPad that requires it to updated or restored". Click "Restore" button to wipe all content and reset all settings of your iPad.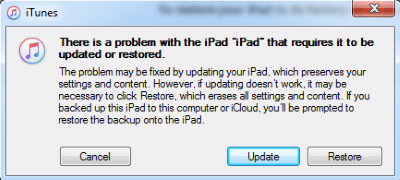 In this article, we mainly show you four ways to let you know how to wipe an iPad. Regardless of whichever method you will choose, you can manage to wipe an iPad. But using FoneEraser is recommended.