Transfer Songs from a Dead iPod to Another iPod
"I have a difficult issue. Generally my iPod is dead and it had a lot of downloadable music. I had not yet backup my pc. They are my popular. Is there any way to transfer music from the dead iPod that is not responding to my new iPod? By the way the iPod does not even convert ON when linked with the PC or a energy source and it is absolutely damaged, but I am more concerned about the music because it was my extra iPod. I cannot afford so much to obtain the music again. Any help would be significantly appreciated!"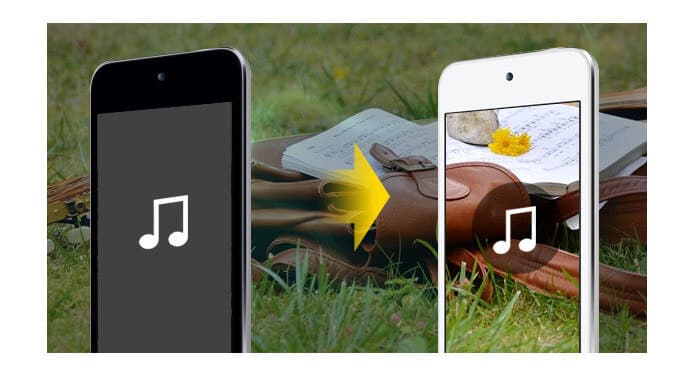 I know most of the individuals might have experienced such circumstances. If the songs were so really intended to you, then you would really try to take action to get the songs off dead iPod. You might even think of downloading them again. However, that doesn't accomplish with everyone and for all songs. Some songs might be discovered very hard and looking for it becomes very challenging. In some situations, you might not manage to buy all those songs from the apple company shops. If you are in such circumstances, then do you know any methods to transfer music from dead iPod to another iPod? Don't worry. Here I have a remedy for you!!
It is not at all a difficult issue as you experience to transfer music from dead iPod to another iPod. It can be done with the help of outstanding iPod transfer application. The one-stop remedy that allows you in migrating is FoneCopy. You can quickly share iPod music with another iPod with just a few mouse clicks using this software.
Next let us learn how to transfer music from dead iPod to ipod with Aiseesoft FoneCopy. FoneCopy can go deep into the iPod storage and check out the whole iPod storage to draw out your songs information files. This is because, even if your iPod is dead the information will still be existing on your iPod and thus, this system can extract your songs from it and allows you to share iPod music with another iPod.
How to get songs off dead iPod
Step 1Download and install the program of Aiseesoft FoneCopy
Download the .exe file from above. Double click the .exe file to install it on your computer.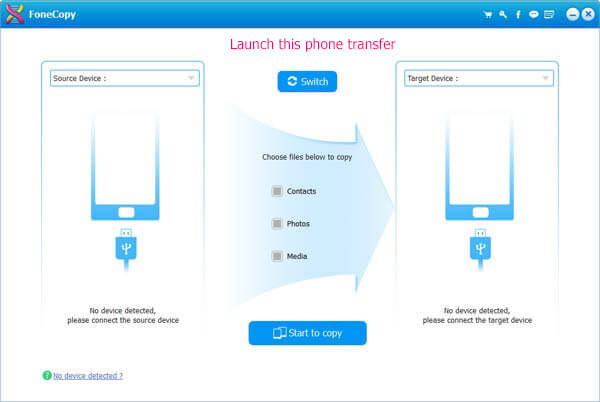 Step 2Connect your iPods to computer via USB cables
Connect both your dead iPod and the new iPod to the computer. As long as the dead iPod can be detected by the computer, the songs can be transferred with FoneCopy.

Step 3Start to transfer
After connecting, the iPods will be detected by FoneCopy and displayed on the Source Device area and Target Device area. You can click Switch to switch the positions of the devices. Check Media and click Start to Copy and the transfer will start immediately.
You may want to know: recover the songs in your dead iPod
Recommendation: An Excellent iOS Data Trasnfer/Manager
FoneTrans - Best iOS Data Transfer/Manager
For Mac
Aiseesoft FoneTrans is the professional iPhone sync tool to transfer all types of iOS data between iOS devices, move data from iPhone to Mac/iTunes, and sync data from Mac to iPhone.
Sync iPhone photos, music, playlist, etc. to iTunes directly.
Transfer contacts, calendar, photos, etc. from iPhone to computer (Windows PC and Mac).
Transfer data from computer to iPhone.
Compatible with iPhone, iPad and iPod with iOS.