Best 10 Android Tablet Apps to Enrich Your Mobile Device
Google Play Store has exploded in recent years. Tons of awesome apps are provided for Android phone/tablet, and you can basically find anything you can think of. The problem is, there are just too many of them, and you start to have a hard time picking out which one is the best Android tablet app.
That is why we made this list. In this article, we have collected the best Android tablet apps of all use in 2021. These Android tablet apps can meet all your basic needs. Download the Android tablets apps in Google Play Store and get the best out of your Android device!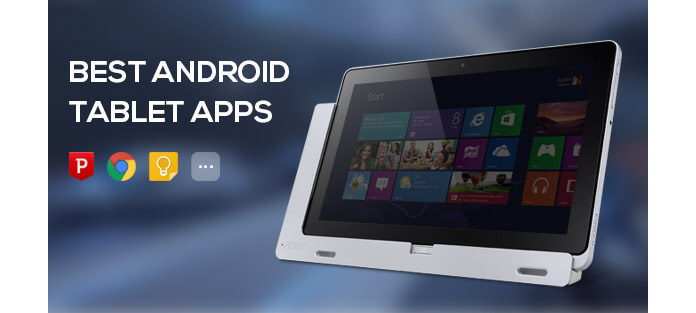 Best Android tablet app for reading: Amazon Kindle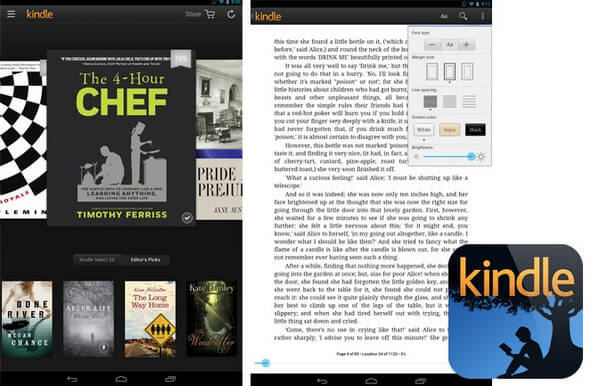 When it comes to reading, Amazon Kindle is still the one of the most popular android tablet app. Amazon Kindle now has the stability, selection, and usefulness more than you think. The Kindle Store has a ton of books, magazines, and other reading material that you can buy and read. The larger screen sizes make reading much easier and more comfortable than on phones and tablets are where apps like Kindle really shine. Other than this one, Google Play Books is a decent alternative app as well.
If you have an Amazon Kindle, you may want to know how to root Kindle Fire within a few simple steps.
Best Android tablet app for Internet and communication: Pushbullet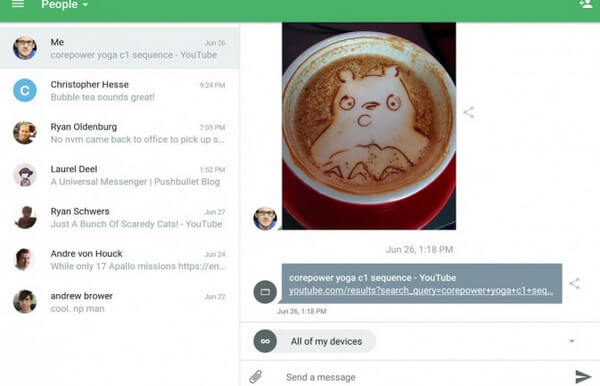 Speaking of surfing on the Internet, Google Chrome may the first one coming to mind. But we're not just talking about Google Chrome here. Internet essentials such as Pushbullet make your browsing experience so much better. What's more, if you have an Android tablet and a smartphone, more reasons to use this Android tablet app, since it helps bridge that gap between Android phone and tablet, giving you a way to make them all work together.
Best Android tablet app for productivity: Dropbox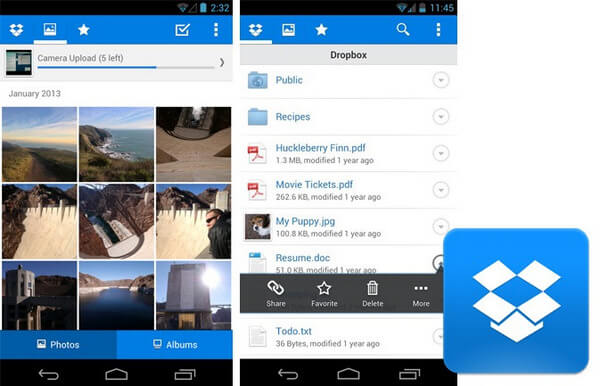 Thanks to a powerful Android tablet application and polished user interface, Dropbox rises to the top as our cloud-storage solution. As one of the earliest and best cloud solution, Dropbox offers fast and efficient file sharing and storage. You can also set photos to automatically upload to Dropbox, or you can use the intuitive app interface to manually upload pictures, documents and whatever else you need to have stored.
Best Android tablet app for documents: WPS Office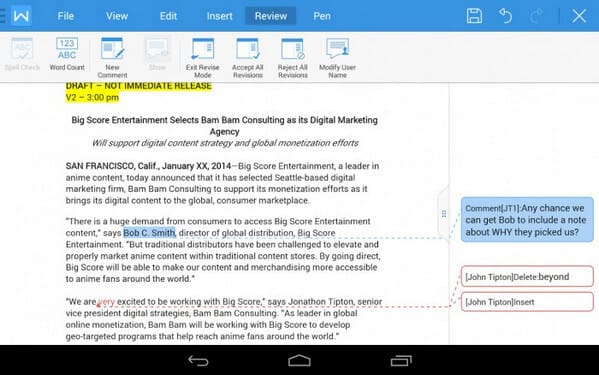 You can find an Android tablet app where you can deal with paper work without having to spend anything. In the last year, WPS office has performed pretty well. It is packed with features and it supports all kinds of files including Word documents, spreadsheets and PDFs.
Best Android tablet app for photos: Snapseed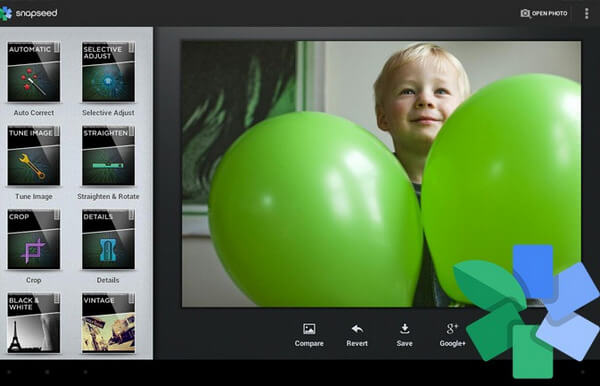 Instagram or VOSO might be the android tablet apps you associate with photo editing, but Snapseed holds its own. Snapseed has managed to make editing photos on mobile a breeze. It allows you to apply a ton of filters, fixes, and corrections to your images. It even has some great tools for complex editing.
Best Android tablet app for gaming: Monument Valley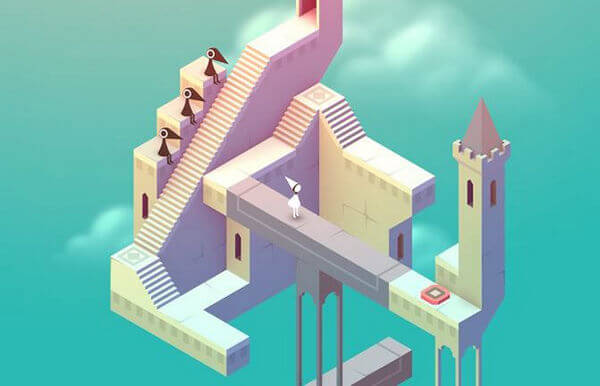 Monument Valley by usTwo is, by far, one of the best games on Android. Players must traverse through a puzzle of seemingly impossible worlds filled with optical illusions. Monument Valley is the kind of game that messes with your mind as you try to figure out where to go next. It's an incredibly immersive experience that you'll want to play on the biggest screen you can find.
Best Android tablet app for travel: Trip Advisor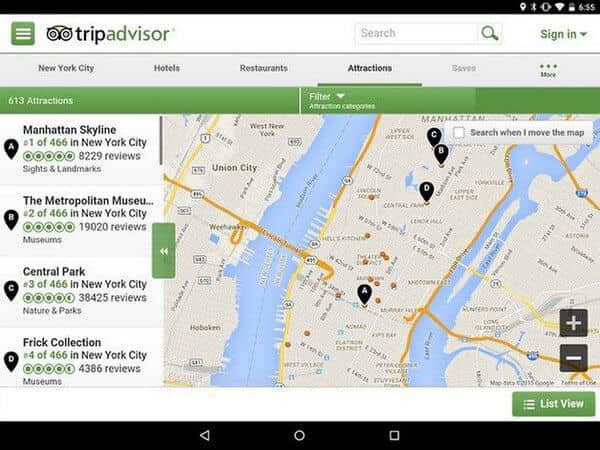 Tablets are great tools for travelers. Smaller, lighter and less expensive than a laptop, a tablet can be one of the greatest travel companions you have. Trip Advisor is one app all globetrotters should have installed from the minute they step foot in the airport, booking flights, creating itineraries or generally organizing your trip can be just as simple with a tablet as it can be with a laptop.
Best Android tablet app for time management: Todoist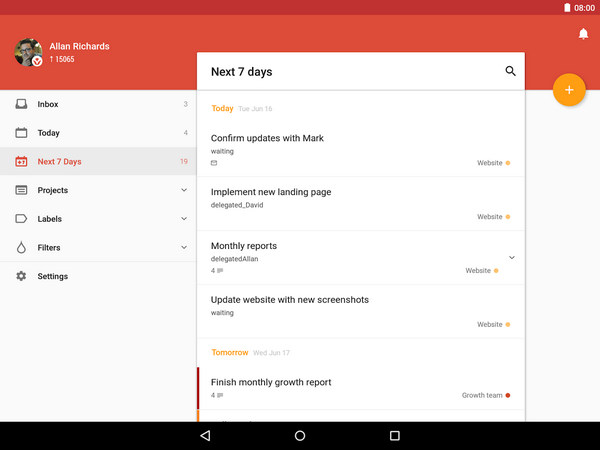 If you are looking for a great time management tool from all the Android tablet apps, Todoist would be your choice. The simple look is tempting, but the real attraction here is cross-platform support for all of your tasks and projects. The layout is made for your tablet and there are enough features for power users.
In this article, we have mainly listed the best Android tablet apps of all categories. You can download these Android tablet apps in Google Play Store. Have more suggestions? Leave your comments down below!