Top 5 Navigation and GPS Apps for Android
Whether you like traveling or not, there always be one or more GPS and navigation apps on your phone. In the daily life, when you go to a new place, you are used to using GPS app for Android to get the right place. Of all the apps in your Android device, GPS and navigation app maybe the most useful one.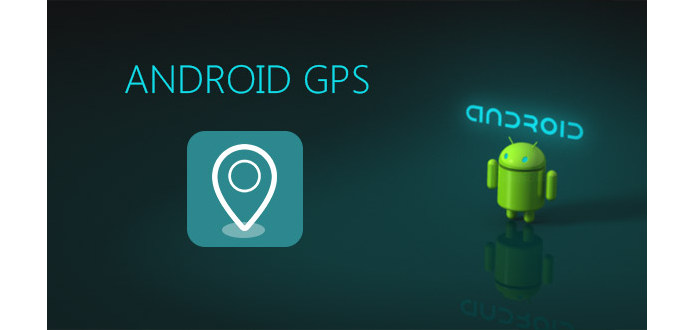 Thousands of navigation apps free that are available for Android on the internet. While you get more choice, you must wonder which one you can rely on. In this article, we will introduce you with 5 great GPS apps for Android. If you are looking for the best navigation apps free, you can keep reading to find the answer.
Google Maps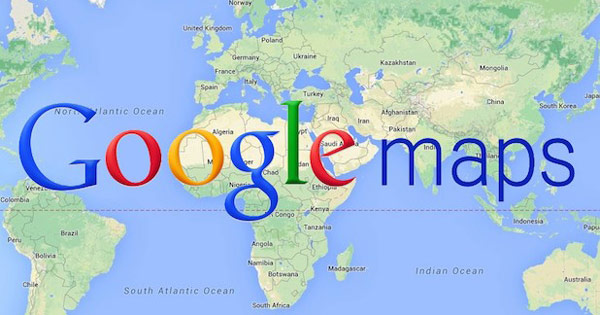 Google Maps is without a shadow of a doubt the first choice when you search for the best GPS app for Android. It is regarded as the standard in the field of mobile navigation apps. With its user-friendly interface, you can easily navigate the most effective way to the destination place. Moreover, it enables you to switch to different views to better check your lines.
Google Maps has its built-in support for offline maps. If you want to find the right line without internet connection, this feature allows you to download a map area to make that happen. Compared with other navigation apps free, Google Maps is more solid and stable.
MapFactor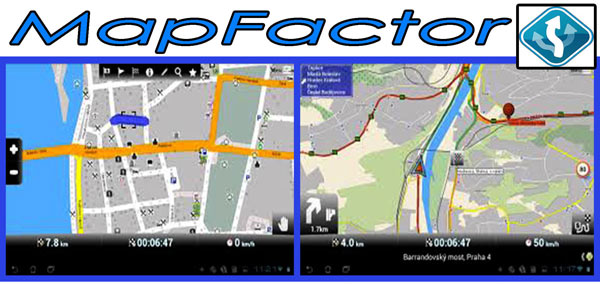 MapFactor is a good alternative to Google Maps. It is also a free GPS app for Android which can help you make the navigation. It is equipped with an audible warnings function to warn you when you approach speed cameras. What's more, it is designed with 2D and 3D modes to let you handily recognize the terrain of your lines. Also, you can use it to check the nearest points of interest.
It is a free off-line navigation app and GPS maps from OpenStreetMaps, so that you can still use these free maps and postcodes in MapFactor even when you don't have a network connection. If you want to find a valuable navigation app addition on your Android, MapFactor can be a good choice.
Waze Social GPS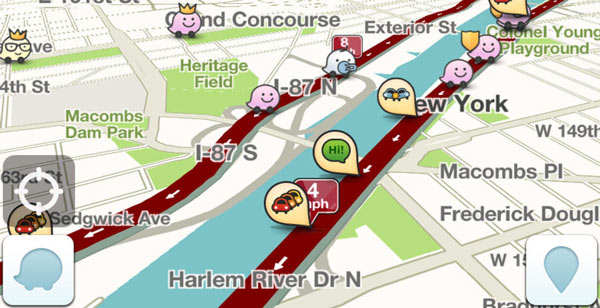 Waze Social GPS is an outstanding GPS app for Android to give the traffic information. It converges social networking with traffic navigation successfully. The cool feature of this free navigation app is that, it can be customized from initial baby state while using.
As a user of this navigation app, you can report accidents, police traps, traffic jams, transportation stops, road closures and more to help others effectively. Thanks to its nice interface, it can show you hospitals, schools, police, groceries and other place clearly.
HERE WeGo

HERE WeGo is one of the most popular navigation apps free of its kind on the Play Store. With its detailed routes, turn-by-turn guidance and information about every way of getting around, it can work as a good helper to help you get through the city. Whether you want to take your car, ride your bike, or take the public transport to get to your destination, this excellent GPS app can easily give you useful recommendations. It's very convenient that, you can directly call a taxi nearby on this app if you are in a hurry. A few of its features have been the same with other similar navigation apps, but Here WeGo is still perfectly usable on its own.
Polaris GPS Navigation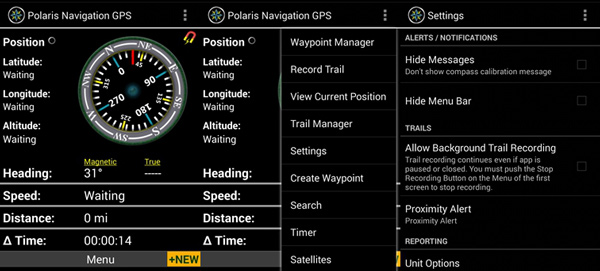 Polaris GPS Navigation is one of the newest GPS navigation apps on the Google Play which can turn your phone into a powerful GPS navigation system. When you open this app, it has recommendations for all the ways you can get around. In this way, you can compare and pick the best one for you.
It features a simple and elegant interface with mapping options all over the world. If you want to keep using it without the need of a constant internet connection, you can pre-download your region maps for offline use. Polaris is also a good GPS navigation app for you to exercise outdoors, such as Hiking, Sailing, Hunting, Mountain Biking and more.
In this article, we recommend 5 best navigation apps free. If you are looking for the good GPS app for Android, you can free download any of them and have a try. All of these GPS navigation apps on Google Play are free. Hope you can find the useful app after trying.
Extended Reading: Top 5 iPhone Tracking Apps
A useful Android Data Recovery you may want to know
Android Data Recovery is a professional Android data retrieving tool, which enables you to easily recover deleted Android SMS including name, date, and detailed contents, along with other popular file like contacts, photos, call logs, videos, etc. It highly supports smartphones in brand of Samsung, Motorola, HUAWEI, HTC, LG, Sony, MEIZU and so on. Now you can free download the program and follow the steps to learn how to use it.
Recover delete SMS, contacts, call logs and documents from Android phone.
Retrieve lost photos, music, videos and WhatsApp files from Android tablets.
Restore delete data from Samsung, HTC, LG, Huawei and more other devices.
Back up Android deleted or existing data to PC or Mac.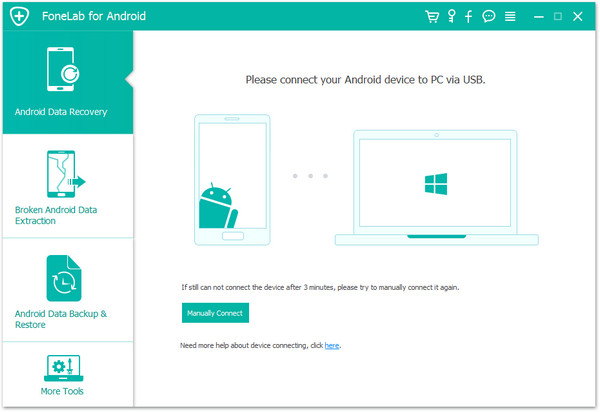 That's it. Welcome to leave a message.