Find a Player FM Alternative to Play Podcasts on Android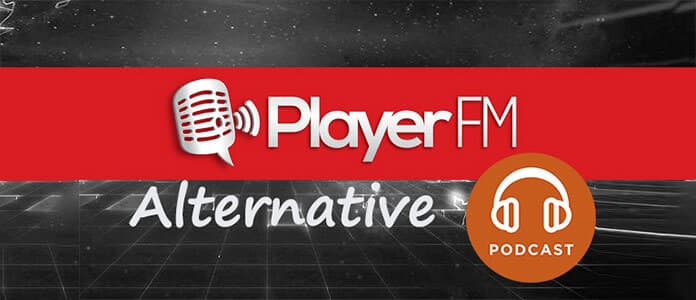 Player FM is the multi-platform podcast app that helps you find shows on your preferred topics and play them whenever you want, even when there's no Wi-Fi nearby. Player FM is almost focused on podcast discovery, and it lets you find new podcasts based on personal tastes and the topics you like.
Main Featurs of Player FM:
◆ Sync podcast data across all devices.
◆ Download and listen to episodes even when there is no Wi-Fi connection.
◆ Access the playing history of recent podcasts.
◆ Store downloaded podcasts in the SD card.
◆ Make a category for daily shows, fave talks/tech shows, etc.
◆ Set sleep-timer to turn off the app.
◆ Play local audio/video files.
However, Player FM is not the best podcast app for Android. Some users show that some downloaded episodes or podcasts would be. And Player FM is still not very mature. Fortunately, you can explore this article and find some better Android podcast app alternatives to Player FM.
Best Player FM alternative apps for Android podcast playback
Pocket Casts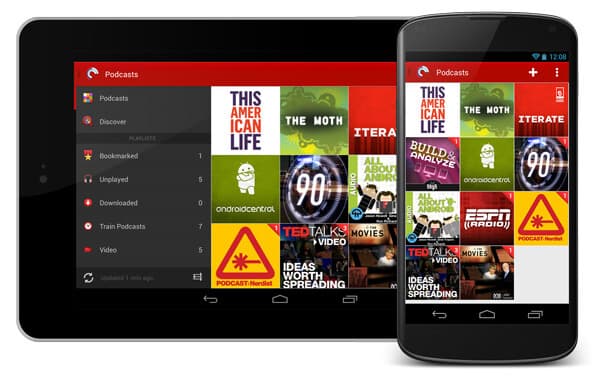 Price: $3.99
Pocket Casts is definitely regarded as one of the best Android podcast apps. It originate with a modern, Material Design inspired interface, a light and dark theme. You are allowed to make settings to control your download preferences, playlists. This Android podcast tool lets you get various video and audio podcasts, and Chromecast support.
DoggCatcher Podcast Player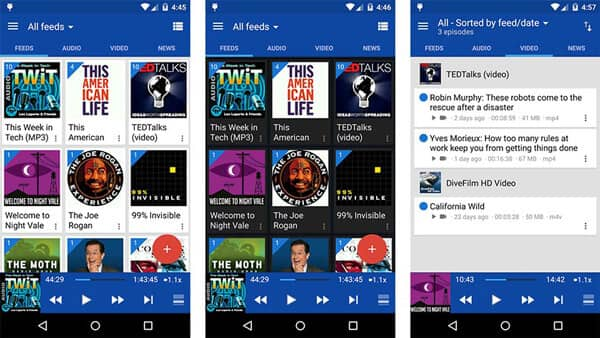 Price: $2.99
DoggCatcher is another better choice. Besides its history superiority, the developers of DoggCatcher have well done at updating the app for years. Supporting Android Wear, Chromecast, Android Auto and other latest technology, the app has light/dark theme, and lets you access video/audio podcasts. You are able to customize its settings options to control download preferences, playlists and more.
Podcast and Radio Addict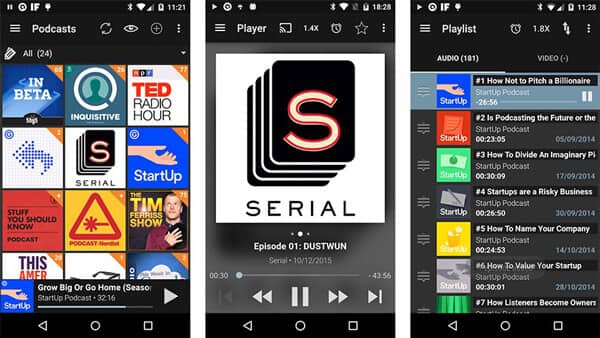 Price: Free
Podcast and Radio Addict is also a popular choice for Android podcast playback. The design is decent and it has non-existent price. Podcast and Radio Addict supports Android Wear, Android Auto, Pebble (RIP) and Chromecast. You can also personalize the preference settings, themes, widgets, audio and video podcasts, etc. Most importantly, this Android podcast app is totally free.
Stitcher Radio for Podcasts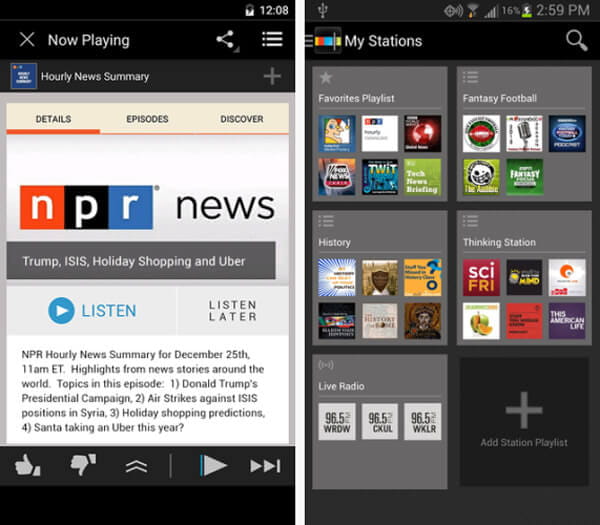 Price: Free
The Stitcher app is an on-demand Internet radio service for Android, but it can give you more features. Once you've added all of your favorite podcasts, you can "stitch" the added podcasts into one long radio-esque marathon with this app, and you intersperse them with actual radio content, including favorite shows or breaking news. The app will kindly recommend some shows with its podcast discovery engine. You will be introduced new content based on your personal listening tastes and preferred topics. Though it lacks the modern material design that Player FM has, Stitcher is a great choice for Android podcast playback.
BeyondPod Podcast Manager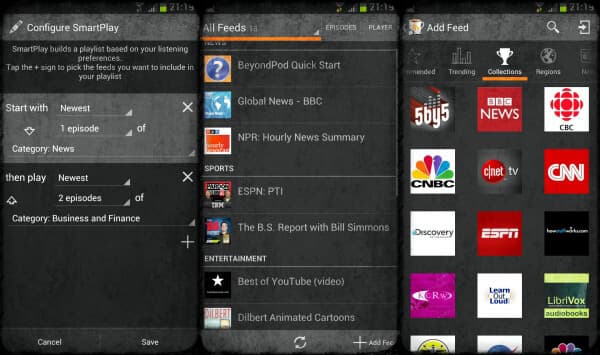 Price: Free / $6.99
BeyondPod offers many features you want in a podcast app. With this Android podcast app, you can access various video or audio podcasts from ESPN, CNN and so on. The application also supports Chromecast or smart playlists, and enables you to personalize the download preferences/widgets. The design is very satisfying. BeyondPod is considered as the one of the most simple podcast apps for Android.
Best Android data recovery you may want to know:
If you lose some downloaded podcasts on your Android phone, you can try the reputable Android Data Recovery to recover the deleted files. The program is hghly compatible with any brand of Android phones and tablets, such as Samsung, Sony, Motorola, HTC, HUAWEI and so on.