15 Best Camera Apps for iPhone to Help You Take Great Photos
You may try to find a more powerful camera app to take better photos instead of using iPhone original camera app. However, you may feel difficult to search from plenty of photography apps. Which would be the best camera app for iPhone? Here we introduce 15 best camera apps for iPhone and hope you can find the most suitable one out of these recommendation apps.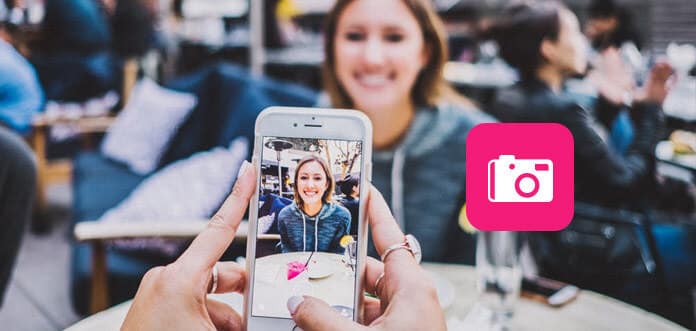 15 Best Camera Apps for iPhone
Part 1. Best camera app for iPhone - Camera +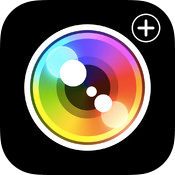 When mentioning photo app, Camera + would always the first one come up from most of people's mind. Camera + was first released when the iPhone 4 arrived and soon became the go-to Camera replacement to bring thing like image stabilization and exposure control long before Apple did. The Wall Street Journal has praised it as "The Clarity filter is iPhone photography's secret sauce—it adds pro-camera crispness to almost any shot." which means Camera + offer one tap to awesomeness function to transform your photos with a single tap. Of course, Camera + offers more handy features which your standard iPhone camera app not include to assist you to shoot the best photos you possibly can.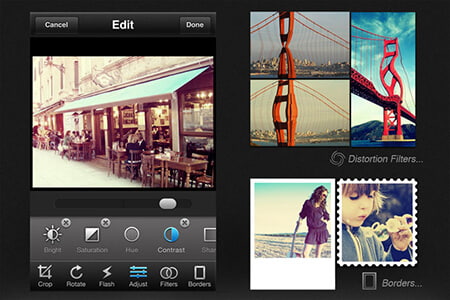 Key Features of Camera +
1. Set exposure separately from focus to let you easily control how light or dark your shots come out;
2. Clarity analyzes your photos and makes several intelligent adjustments that bring out details magically and breathe life into dull photos;
3. Automatically sync your Camera + photos between all of your devices with iCloud Lightbox sync to let you shoot all day on your iPhone and edit them at night on your iPad;
4. Offer dozens of one-touch stunningly beautiful effects created by Professional photographer Lisa Bettany;
5. Advanced editing including rotate, straighten, white balance, tone, red eye, detail, vignette and more;
6. Make some fun of your photos by adding borders from several great design borders or captions to personalize your shots;
7. With both iPhone and iPad version for $2.99 and $4.99 separately.
Part 2. 14 Best camera apps for iPhone - Camera + Alternative
No. 2 ProCamera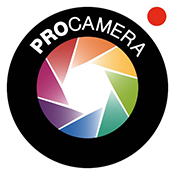 ProCamera is an iOS photo, video and editing app which provides an intuitive interface for beginners as well as experts. It features a set of manual controls with filters and live editing effects to leverage the shooting capabilities of the iPhone. ProCamera has vividHDR function to brings your photos with vivid colors and powerful contrasts. With photo editing studio, you can adjust images, crop and correct photos easily. It also offers advanced HD video recording function to HFR filming and playback in impressive slow-motion. It costs $4.99 for iPhone version.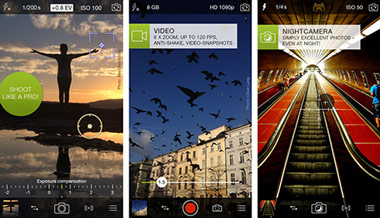 No. 3 VSCO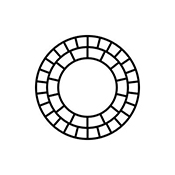 VSCO is a photography editing and sharing app and a creative community with no public followers likes or comments. With VSCO, you can edit your photos with film-inspired filters and professional image tools. It allows you to set the focus and exposure independently like Camera +. You can also make subtle adjustments to the temperature, contrast, brightness, saturation and more with variety of tools. VSCO is also a fun, creative network with millions of people around the world where you can engage with creatives who love arts, culture and photography but not like the crowded social media network. This camera app is free with a VSCO X membership for $19.99 annual subscription.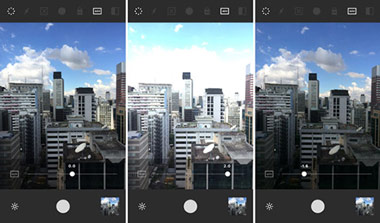 No. 4 Manual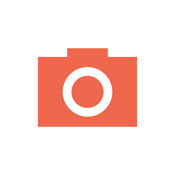 Manual, one of the more recent photography apps to hit the App Store, is a mobile app with good minimal interface. It gives you the full controls of the shutter, white balance, ISO, focus and exposure composition to capture photos. Manual also supports RAW capture (available on iPhone 7 Plus, 7, 6 Plus, 6, SE) now to shoot RAW in DNG format with full exposure control. Not like other camera apps, Manual does not provide any filters or unique shooting modes but packs plenty of power into its viewfinder. There is also a useful histogram in Manual to help you visualize any sudden exposure shifts. This photo application costs $3.99 on App Store.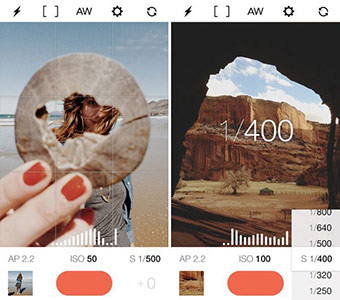 No. 5 ProShot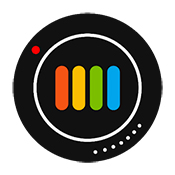 ProShot is an iOS camera app which offers advanced controls such as exposure, ISO, shutter speed and white balance with coolest control layouts. It support a lengthy set of video-capture modes to let you capture clips with your iPhone in a DSLR-like fashion. There are also custom mode presets in ProShot to let you save your favorite settings for later use in order to make shooting at different times super consistent and as easy as a piece of cake. This professional mobile photography app costs $3.99.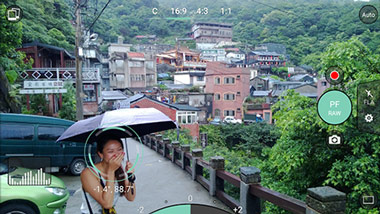 No. 6 Enlight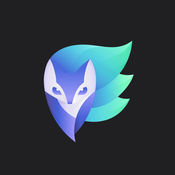 Enlight was one of Apple's Apps of the Year for 2015 and praised as "The best all-in-one photo editor provides powerful tools that are easy to use" by Apple. It offers some incredible creative features which can transform your iPhone photos into stunning works of art. You can also blend images for double exposure effects, add text, use masks and more with its comprehensive editing functions. Enlight also has advanced features like tone curves, custom presets and customizable filters and more. This camera app costs $3.99.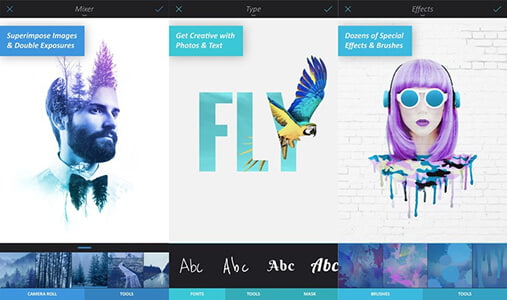 No. 7 Instagram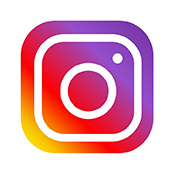 Instagram is a photo capturing and sharing social network that's taken the world by storm over the past few years as celebrities and brands have signed up and remains the best given the enormous user community. Instagram offers a bevy of classic fiters and has capabilities to comment, like, share and send photos directly to friends of your own choosing. Nowadays, it is more like a photo sharing community rather than a pure photo shooting application for most of the people who use it. It is totally free to download.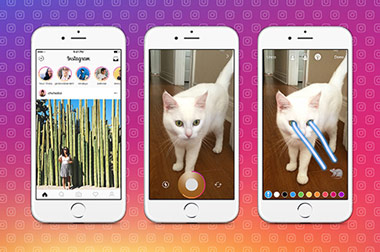 No. 8 Facetune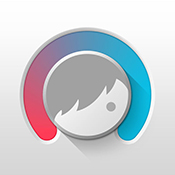 Facetune is a photo app more focusing on portrait retouching and perfection and has been the number one Photo and Video app in more than 100 countries. It enables you to retouch and add artistic flair to selfies and portraits with Photoshop-style tools easily. You can also use Facetune to whiten teeth, remove blemishes, smooth skin, add details, edit the skin tone, fill bald patches and get rid of red eye. It also offers deeper edits, areas defocus, filters and frames to make your images surprise your friends with WOW! This app only costs $3.99.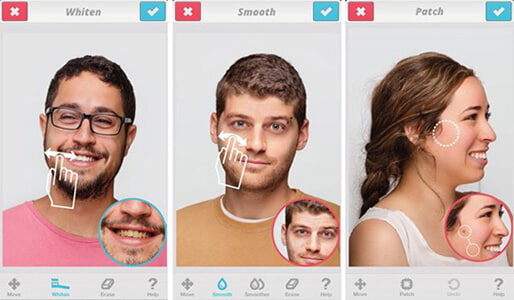 No. 9 Snapseed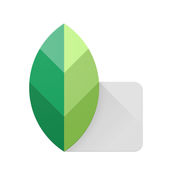 Snapseed is a photo capture and editor app developed by Google which offer a range of free and excellent tools and enhancements. It contains functions including single tap Auto Correct, cropping and straightening images and tools like Retrolux, Vintage, Drama, Black and White, Grunge and Tilt-Shift. With Snapseed, you can do some selective adjustments such as taping on a particular point and edit just a certain part of an image rather than the whole thing. This photo editor works smoothly and is totally free.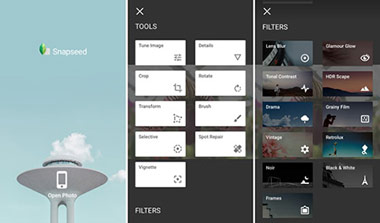 No. 10 ProCam
ProCam is version 4 now and has been selected among the best apps on the App Store for two years (2014 and 2015) running. It offers manual control and quality with DSLR-like camera functionality and full featured photo and video editing capabilities. ProCam's shooting modes would let you snap quickly which its manual settings offer tremendous control. Its interface is not quite intuitive, but you can learn a lot about digital photography by exploring its settings. It costs $4.99 on App Store.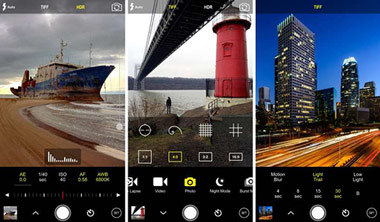 No. 11 Hydra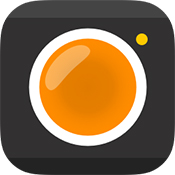 Hydra is an iPhone camera app which is designed specifically to enable you to capture quality photos even in conditions with less than perfect lighting. It captures more light by merging up to 60 frames to make a single high-quality picture (less noise, more highlights/shadows) on iPhone. In addition to excellent HDR mode for still images and video, Hydra offers a low-light mode, real-time zoom and upscale images up to a whopping 32 megapixels. This photo app costs $4.99.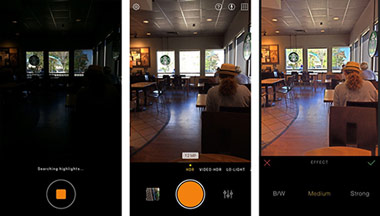 No. 12 NightCap Pro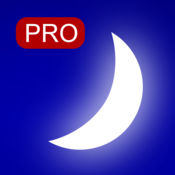 NightCap Pro, just like its name point out, is designed for low-light photography. It is a low light photo and video camera app with AI assistant for easier shooting, which will help you capture clearer photos at night or in dark places with your iPhone. Aidie (Artificial Intelligence Derived ISO and Exposure) handles the camera for you like a pro and ensures you to get the brightest, clearest shots possible. There are dedicated camera modes for automatic photography of the night sky, star trails and meteors (shooting start). It only costs $1.99 on App Store.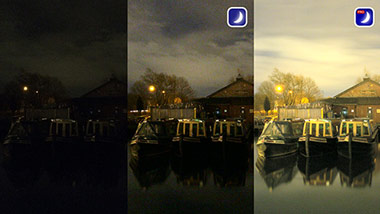 No. 13 Polarr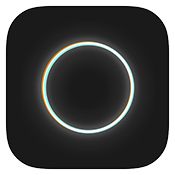 Polarr is more known as a photo editing tool rather than only a camera app which is used by lots of professional portrait and landscape photographers. It offers advanced auto-enhance tools and sophisticated filters to edit every detail of your photo. Polarr packs a wide variety of options for you to create custom filters and do selective area editing. Although its interface is a little confusing in the first glance but it worth a try as it is totally free.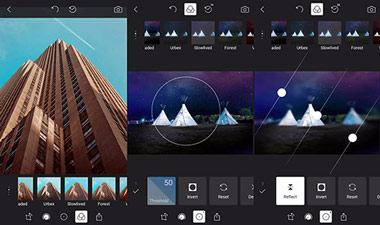 No. 14 Layout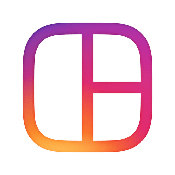 Layout from Instagram is a photo collage app which lets you combine multiple images into one to share on Instagram. It does not offer a lot terms of functionality but just the scope and variety of collages. With clever mirroring and flipping tools, you can get truly creative with your images. Layout's smooth and intuitive process gives you complete creative control to tell a story, show off an outfit or just splice, dice and change the look of your regular photos to convey a mood or theme. It is totally free.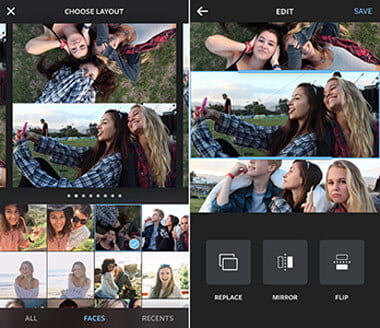 No. 15 Slow Shutter Cam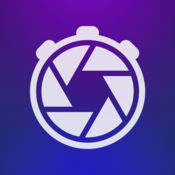 Slow Shutter Cam is an iPhone camera app which can take long exposure photography. It offers full resolution on all devices and three different capture modes to choose from motion blur, light trail and low light. Slow Shutter Cam is not just great in low-light situations but when shooting running rivers or zipping cars, its motion blur and light trial modes offer the same easy adjustments slides. It only costs $1.99 on App Store.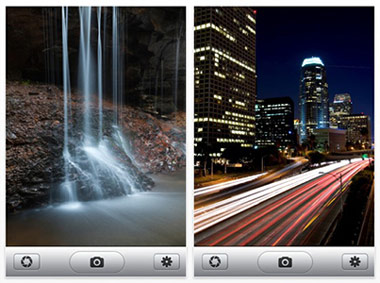 Have no idea about how to convert HEIC to JPG or PNG? Here is the best and free solution!
Free HEIC Converter
A professional freeware enables you to convert photos from HEIC to JPG or PNG.
Free Convert HEIC to JPG/JPEG or PNG, keeping the best image quality.
Fast and easy to use.
Keep Exif data.
Support iPhone, iPad and iPod touch running iOS 12.
In this post, we mainly show you 15 best camera app for iPhone. If you have other good recommendations, welcome to tell us.