Use Camera Self-Timer for Better Photos or Selfies
When you take family pictures, group photos or selfies, you need some time to make preparation for poses or facial expressions. Then camera self-timer shows its advantage. Apple introduced camera self-timer feature in iOS 8, which enables you set a countdown timer before a photo is snapped. Android adopted this feature earlier than iOS does. This article mainly focuses on how to set camera timer on iPhone and Android phone, and additionally introducing 5 best camera self-timer apps for iPhone.

Use Camera Self-Timer for Better Photos or Selfies
Part 1. How to set camera self-timer on iPhone/iPad/iPod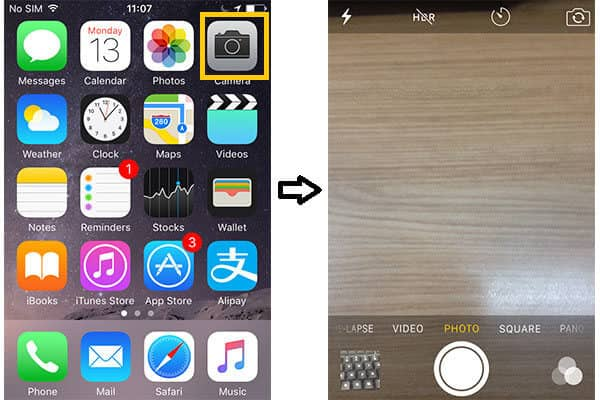 Camera Timer - Launch Camera App on iPhone
Step 1Launch the Camera app on iPhone.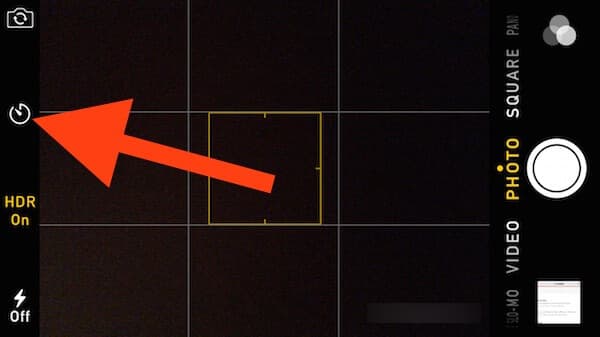 Camera Timer - Tap Camera Self-Timer Icon
Step 2Tap on the self-timer icon in the Camera app to see the self-timer options: no timer, 3s timer, and 10s timer.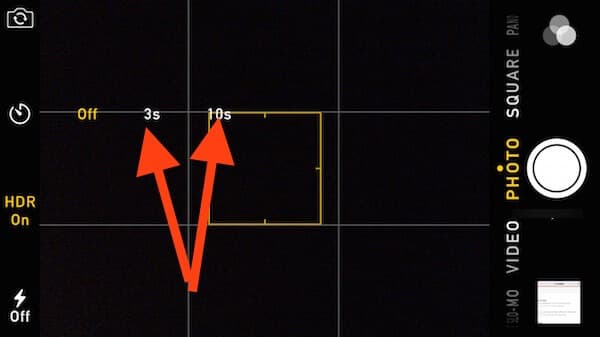 Camera Timer - Self-timer Options
Step 3Select "3s" for a 3-second self-timer before shooting, or "10s" for a 10-second self-timer. The latter is recommended for better making a pose or moving far away.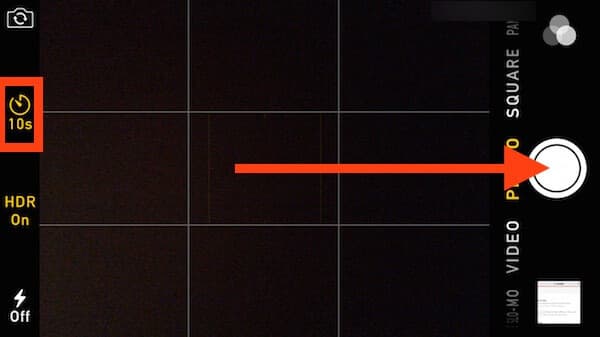 Camera Timer - Take Photo after Setting Camera Timer
Step 4Tap on the "Shutter" button, and Camera app will start the self-timer feature before the picture is snapped rather than immediately taking photos as usual. You should notice flashing light shines. When the timer is up, the picture will be taken. iPhone automatically provides camera burst mode for you and let you take 10 photos in this process.
Part 2. Five best iPhone camera self-timer apps
Unfortunately, there is no visual or sound indication for the countdown. And the options of delay time are also limited. Many people think it annoying when the burst mode is default. So in this part, we would like to introduce you 5 best camera self-timer apps for iPhone.
Self Timer
By adjusting the delay time ranging from 1 second to 60 seconds, Self Timer can be regarded as one of the best iPhone camera applications. You can take multiple shots and enjoy more features with this app. After setting the delay time, it will beep a sound when the photo is taken. Besides, it also supports front and rear camera. Self Timer enables you to clearly grab distant objects with its digital zoom option.
TimerCam

Not only a simple self-timer application for iPhone, TimerCam has many other features. Besides taking delay-time photos, you can also make a time-lapse video consisting of multiple shots taken by this app. When you set the self-timer to take the most interesting moments, it has 10-second countdown indicating on the screen. Front and rear camera are also supported. With one click, you are allowed to take shots (up to 500 shots).
Camera+

Camera+ is also a professional iPhone camera app which provides multiple function. It offers different photo-taking modes, digital zoom, lightbox, scene modes and more. Moreover, it allows you to adjust the clarity of the photo and make some changes to let the photos look more awesome.
GorillaCam

With user-friendly interface, GorillaCam seems to be a one-step camera application for iPhone. The app enables you to photograph stop-motion videos, take selfies in better view, and take photos with bust mode as iPhone camera does. It has a new function, Remote Shutter Control, which can let you take photos through this app on one device while tap on the shutter on another device with GorilllaCam as a remote. The shutter speed can be set between 1-120 seconds.
Time Auto Camera

Allowing you to take remote photos with delay time ranging from 1 second to 60 seconds, Time Auto Camera is a good iPhone camera app when you take group or family photos. After shooting photos, you can zoom in or out to preview the pictures and even share these photos from album.
Free HEIC Converter
A professional freeware enables you to convert photos from HEIC to JPG or PNG.
Convert HEIC to JPG/JPEG or PNG, keeping the best image quality.
Fast and easy to use.
Keep Exif data.
Support iPhone, iPad and iPod touch running iOS (14 included).
Part 3. Set camera self-timer on Android phone
In this part, we would like to show you how to set camera self-timer on Android phone.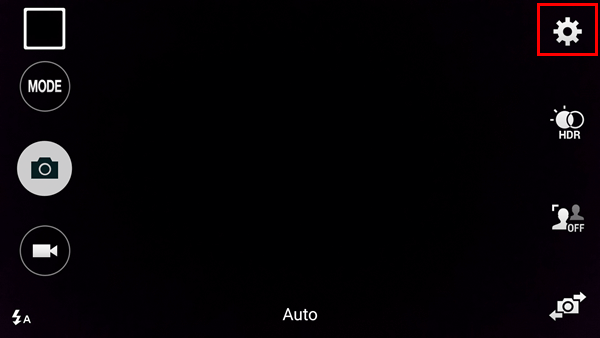 Camera Timer - Camera Settings on Android Phone
Step 1First, launch camera on your Android phone. Then tap on the setting menu.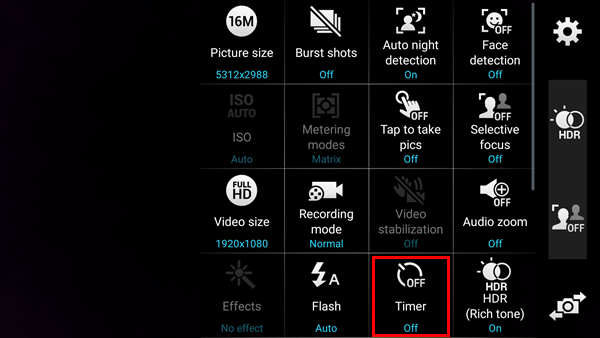 Camera Timer - Enable Android Camera Timer
Step 2Choose the duration time. You can choose the delay time before you take a photo, such as 2 seconds, 5 seconds, and 10 seconds.
Tips: Some android camera allows you to use the voice to control the self-timer.For example, you can say "timer" to enable a 10-second duration on Samsung Galaxy phone.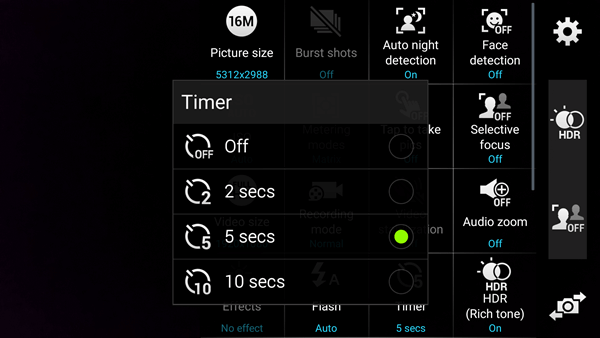 Camera Timer - Select Time Duration on Android Camera Self-timer
Step 3Finally, tap the "Shutter" button. The photo will be taken later according to your setting. When there is countdown showing, quickly make a pose for photography as soon as possible before the camera takes photo automatically.
In this article, we mainly talk about how to set camera self-timer on iPhone and Android phone, and additionally introduce five best iPhone camera timer applications. After taking time-lapse photos, you will definitely select preferred images. What if you delete loved photos? Then you can also learn how to recover deleted iPhone photos from our site.