Top 5 Notes App for iPhone
iPhone is designed with more and more powerful features. iPhone notes app can be a very useful one. Whether you want to remember those important tasks or just like to take note of your fantastic ideas as they come to you, iPhone notes app is your best friend. You don't need to take a notebook and a pen. Just open the notes app for iPhone, you can easily and quickly write what in your mind. iPhone notes app enables you to take daily notes and store them for future references.
Though you have an iPhone notes app pre-installed on your phone, there are still various note applications in App Store are waiting for you to install and use. Here comes the question, which notes app for iPhone you should choose? You can take text, video, audio, and picture notes with your iPhone notes app. Now you can keep reading to find other best notes apps for iPhone.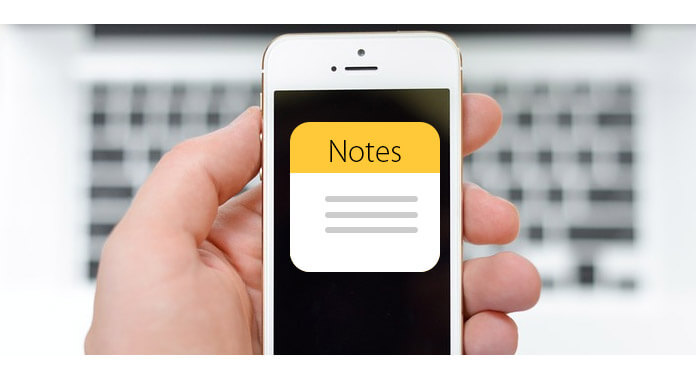 Notes App for iPhone
5 best iPhone notes apps
At the first part, we will introduce you with 5 great notes apps for iPhone. If you are not satisfied with the original iPhone notes app, you can try any of them.
Bear Write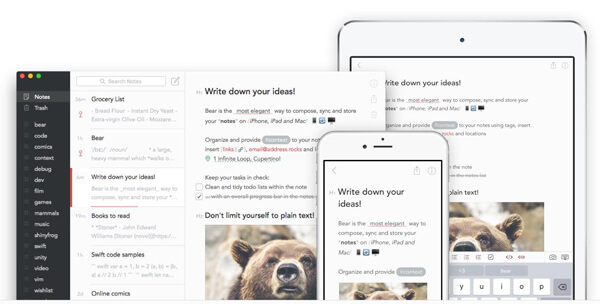 Bear Write is a beautiful, flexible writing app for crafting notes and prose. This notes app for iPhone can work well on iPhone, iPad, and Mac. You can write wherever inspiration strikes and tay on task across every device. This iPhone notes app is perfect for everything, from quick notes to in-depth essays. It is equipped with various features, a focus mode to help you concentrate, advanced markup options are an online writer's best friend, and full n-line image support brings notes to life.
Evernote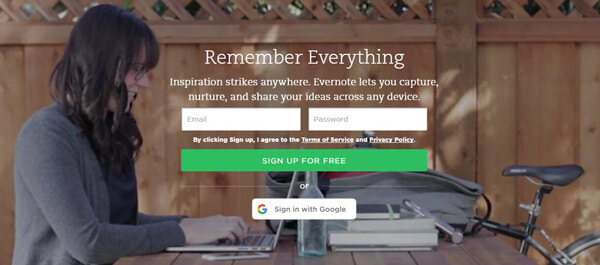 Evernote is one of the most well-known digital notes taking apps. With this notes app for iPhone, you can easily add text, images, audio, and files to notes, and then organize them into notebooks. It's simple enough to capture quick notes on the go. Evernote has a build-in search function. It can tie all your notes together.
OneNote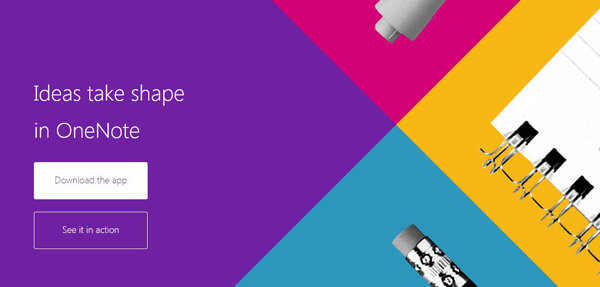 OneNote is another popular iPhone notes app. This note-taking app is created by Microsoft. You can handily use it on Windows/iOS/Android devices. Different to Evernote, OneNote is designed around notebooks and note sections. Every note in this iPhone notes app is like a paper note. And its notebook and section tabs will make you organize all kinds of notes with ease.
Simplenote

Simplenote is an easy-to-use notes app for iPhone. Now it available for iOS, Android, Mac, Windows, Linux, and the web. This notes taking app offers a clutter-free space for typing notes. You can't find any frill here. All you get is a blank canvas for plain-text notes about meetings, weekend plans, and more. What's more, you can't add images or attachments to your notes. It is more like a useful distraction-free writing space.
Google Keep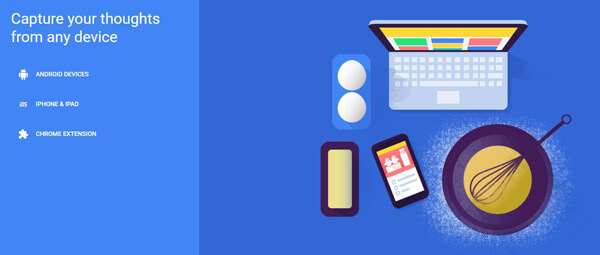 Google Keep is sound like an Android notes app. It offers different versions for iOS, Android, Chrome and Web users. When you want to find a great place to jot down ideas, create checklists, and more, Google Keep can be a good option. If you write down something very important, its location reminder feature can refresh your memory when you're in a certain area.
Don't Miss: How to recover deleted notes from iPhone
If you want to better manage notes and other valuable files on iOS device, you should try the best alternative to iTunes - FoneTrans. It can help you easily transfer iOS data between iPhone/iPad/iPod and PC/Mac. Moreover, it enables you to quickly check all types of iOS data.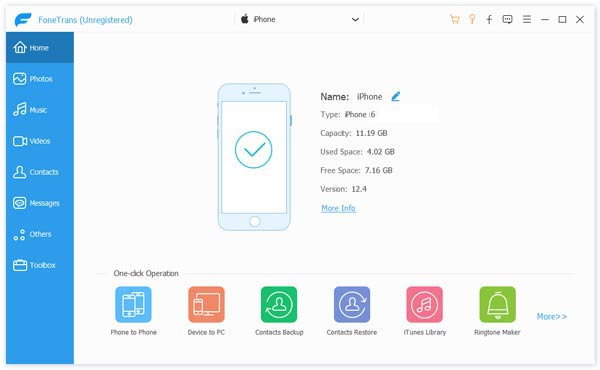 In this post, we mainly talk about iPhone notes app. We recommend 5 best notes apps for iPhone. If you are looking for one great notes app for iPhone, you can pick any of them and have a try.