9 Best Meme Makers (Online/Mobile Apps)
Memes now go virally on Internet. A meme can be any combination of photos, videos, songs, GIFs and words. A meme is usually interesting or funny. I believe most of you will be familiar with memes as you probably use memes everyday when chatting online with your friends. You can also make memes by yourself with your own photos or interesting pictures you collected. This article will recommend the best meme makers for you to make memes for free.

Part 1: Top 5 Online Meme Makers
1. Adobe Spark Post
It's very easy and quick to make a unique meme in minutes with Adobe Spark Post. You just need to select a size from Adobe Spark interface. Then select the image of your own or one from Adobe Spark Post library. Click the Text link to start making the message with your meme. After that, you are able to customize font, text size and text color. When you confirm that everything is good, you can download the meme as PNG or JPG, or share it to social media platforms like Facebook or Twitter.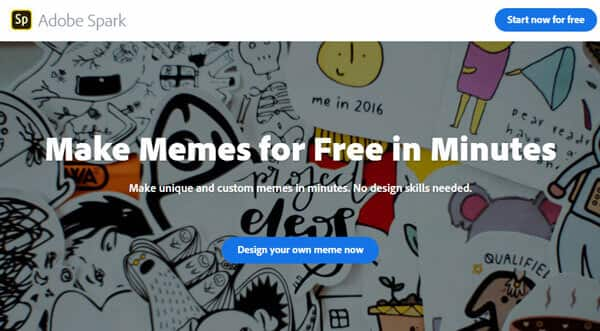 Pros:
There's a wide range of meme backgrounds to pick from.
It provides best-in-class layouts, colors and fonts to perfect your meme.
You can upload your own pictures from Adobe Cloud, Dropbox or Google Photos.
Cons:
You need to own an Adobe account before making a meme.
2. iLoveIMG
iLoveIMG is also a simple and easy-to-use online meme maker. It will ask you to upload an image or choose a meme template on its site to start making a meme.

Pros:
This online meme generator is totally free.
It allows you to customize the text box as you like.
You can even add an image on the top of the meme image you have selected earlier.
Cons:
You are not able to preview the meme before saving it.
3. Meme Generator
Meme Generator is a popular online tool used for making memes. In this site you are able to check what are the most popular memes recently and what memes have been created by others. You can make your own meme with famous images on the site or upload your own image.
Pros:
There are various funny images for you to choose as a meme template.
There is no need to create a user account.
This meme maker helps you find similar memes.
Cons:
You can't customize text size and location, which will affect your meme effect.
It takes a while to generate the meme.
4. Imgflip
Imgflip is one of the best online meme makers. It allows you to maximize your creativity in meme making with the large amount of popular meme backgrounds and some special meme making tools.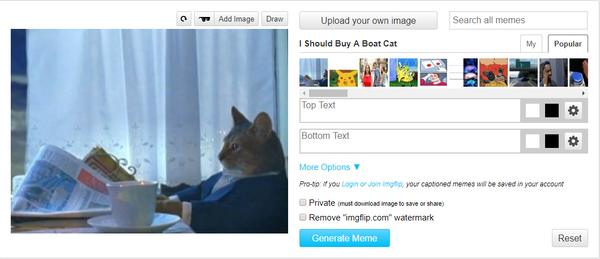 Pros:
This meme maker enables you to upload your own image or use the templates on the site.
You are allowed to customize the text box location.
It also lets you add image to the meme background and even draw on it.
You can check similar memes easily.
Cons:
You cannot customize the text size as you want.
5. Imgur
Imgur is well known as a free image hosting platform. But it can also work as a meme generator. You can make a meme by selecting a background from "most popular of today" or upload a new background with your own image.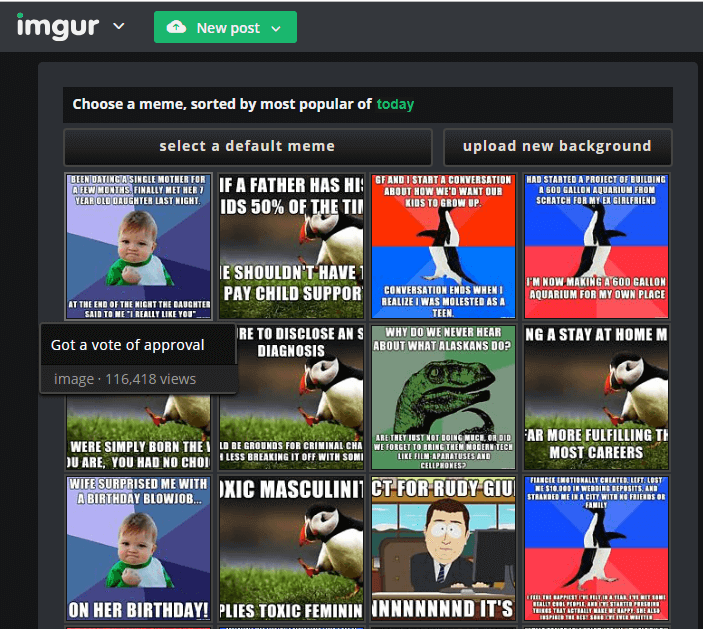 Pros:
You can customize the text as you like.
There are lots of built-in memes that you can edit and create as your own meme.
You can upload your own image from local or paste an image or URL from multiple locations.
Cons:
You need a user account if you want to submit memes to the community.
Part 2: Meme Makers for Android & iOS
1. Mematic
Mematic is one of the most popular meme maker apps with over 10 million downloads. It's available for both Android and iOS mobile phones. You can create a meme with your own image or with a library of meme templates that include most of the classics and some update memes as well.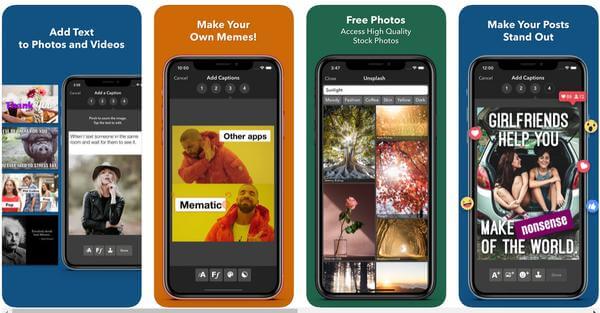 Pros:
This meme generator app is free and easy to use.
You can freely arrange text, images and stickers to create a perfect meme.
You are able to share your creations with friends directly from Mematic. For example, you can share the meme you make on Whatsapp, iMessage or upload it to Instagram and Facebook within seconds.
Cons:
Some users reflect that the image quality is not so good after it's made as a meme.
2. Meme Generator Free
Just as its name suggests, this is a free meme generator and it's available for both Android and iOS devices. It contains more than 1000 high quality meme templates with lots of example captions. You can also customize a meme with any picture from your device with your own idea.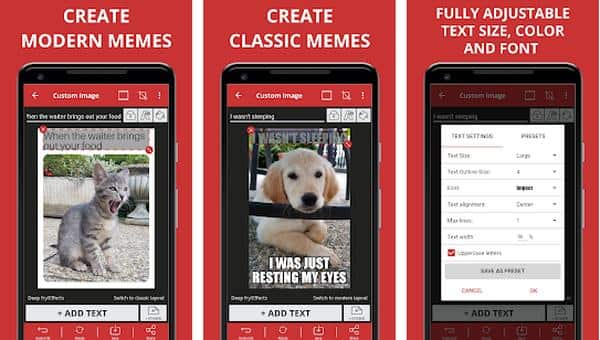 Pros:
You can share the meme you create to any app on your device.
It allows you to adjust text color and size, and there are more than 50 fonts to choose from.
There is no watermark on your meme.
Cons:
This free meme maker app contains ads.
3. Memedroid
Memedroid is one of the best meme makers for Android users. You will discover a variety of funny memes, gifs, pictures in this app. It has a huge meme gallery that will update new memes every day. You can create a meme with popular meme templates or design a meme with your own picture.
Pros:
This Android meme maker will update the best-rated Memes of the Day, Week or Month.
You can download your favorite memes for free and share them with your friends.
Multi-language support: English, Spanish, Portuguese, Russian, Polish, Italian and French.
Cons:
There are too much ads in this free meme maker.
Extend reading: Best Desktop Meme Maker
After learning the pros and cons of online meme makers, you will find that most meme makers cannot enable you to customize text box and content freely. But with a desktop meme maker app, it will never be a problem. Aiseesoft Video Converter Ultimate enables you to make GIF memes and funny videos with its powerful video editing features. With this GIF meme maker, you can place text anywhere and extract a frame from a video to make it as a GIF meme. This desktop meme maker app is available on both Windows PC and Mac.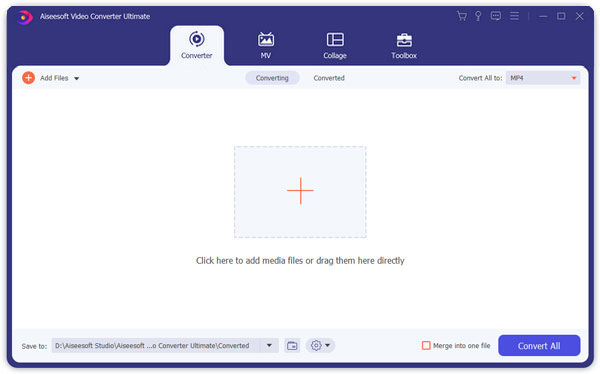 Steps to make a GIF meme:
Step 1 Download and launch Aiseesoft Video Converter Ultimate.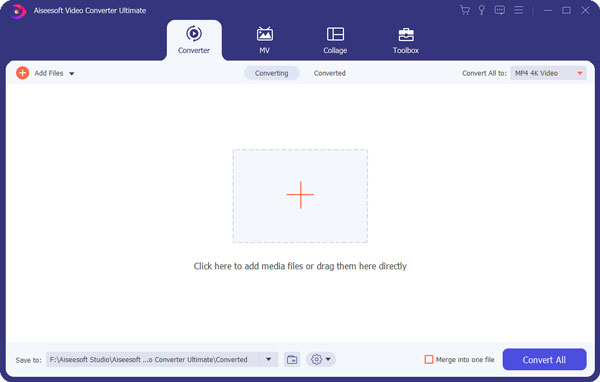 Step 2 Upload the video you want to use to make a GIF meme.
Aiseesoft Video Converter Ultimate supports over 1000 video formats, you can convert videos from format like MP4 to GIF to make a GIF meme easily.
If you only want to use part of the video to make a meme, after you import the source video, click the Clip button on the top of the screen to select the start point and end point of the video you want to extract.
Step 3 Edit the meme effect and customize the meme text.
You can edit the meme video effects under the Effect option. And you are allowed to add watermark to the clipped video to add text to your meme and customize the text size, font style, color, text location, etc. as you like.
Click "Profile" button at the bottom of the interface to choose MP3 as the output format.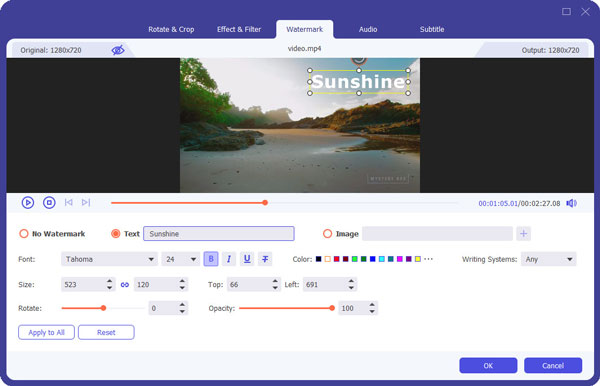 Step 4 Choose output format as GIF.
In the last step, choose the output format as GIF in the Profile settings and click Convert button to generate the GIF meme.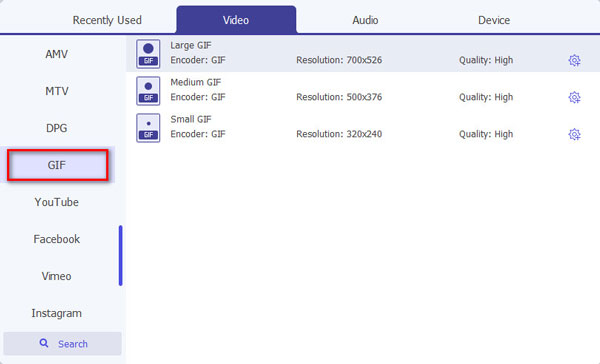 Making a meme should not be a complex issue. Whether you want to create a meme with templates or your own pictures and videos, you will find a proper tool from this article.