What Should You Do to Open DAT File on Windows and Mac
When you receive a video file with .bat name extension, you might have problem to open the files on your computer, even if you use VLC Media Player . What should you do to open the DAT file? Many people have seen DAT file extension on their computer, VCD, or other multimedia disk. And you may notice that no dedicated software is designed to open DAT files. That is why so many people search for how to open a dat file on social media and forums. In this post, we are going to share basic knowledge about BAT files, like what it is, and how to open it properly.

Part 1: What is DAT File
First of all, let's talk about what is a DAT file. Many programs produce files with .dat file extension. When you find a DAT file, all it ready means is that the file contains some type of raw data. Generally speaking, people have no way to know what type of data the DAT file contains unless you open it. And it is hard to decipher.
Actually, DAT file is one of the most common file formats in multimedia disc. Even though you already know the data type in your DAT file, it is another story to open it properly.
Part 2: How to Open DAT
DAT video files are not supposed to be opened by the user. So, when you simply copy the DAT files to your computer and try to open them by double-clicking, nothing will happen.
Firstly, you can try a Media Player , such as VLC. Copy the bat video to another folder, right-click on the copy and choose Rename, next change the file extension to a common used video format, like MP4 . Then try to open the video in your media player. It cannot be guarantee that this way is successful.
On the other hand, if the DAT file is produced by your video editor, such as VCDGear or CyberLink PowerDirector, it may be opened with the video editor. If the DAT file is in a program folder on your computer, there is chance to open it with the program directly. Then all you need to do is to open the video editor, drag and drop the DAT file into the program.
Part 3: How to Convert DAT File to Other Format
If you have tried to change DAT file extension and original video editor but cannot open a DAT file, Aiseesoft Video Converter Ultimate is a good option. It is able to convert DAT videos to commonly used video files. Then you can open DAT files in any media player. Its main features include:
1. Easy to use. This professional DAT file converter is able to convert DAT videos to standard video formats in a single click. Then you can edit and watch your video as your wish.
2. Support a wider range of video formats. This video converter could handle over 300 multimedia formats and you can convert your DAT files to commonly used video formats, like MP4, MOV, MKV, AVI, and 1080P HD/4K formats.
3. Provide a variety of video editing tools. After convert, you can crop, rotate, flip, combine and enhance your videos with the built-in video editor.
4. Offer various video effects. If you want to create personalized video with the DAT file, the video effect function could meet your requirement.
5. Lossless convert. The best DAT file converter relies on advanced technology to convert and edit DAT videos without quality loss.
6. Preview results. Users are permitted to view the DAT files after convert with the built-in video player.
7. Higher compatibility. It is available to Windows 10/8/8.1/7/XP and Mac OS.
How to convert DAT and open DAT file within Video Converter Ultimate
Step 1Import DAT file into the professional video converter
Download and install Video Converter Ultimate on your PC. There is a dedicated version for Mac OS. Put the VCD into your optical drive and click on "Load Disc" button on top ribbon to open DAT files in the program. If you already download the DAT files to your computer, drag and drop them to the library area.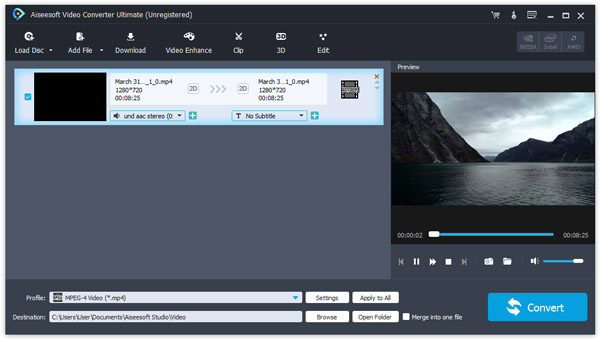 Step 2Set for DAT file for converting
Tick the checkbox next to each DAT file you want to open, locate to the bottom area, expand the dropdown list next to "Profile" and select your favorite video format. If you want to see the video on a mobile device, choose the target device on the list, Video Converter Ultimate will select a proper format. Then click on the "Browse" button and select a destination to save the output.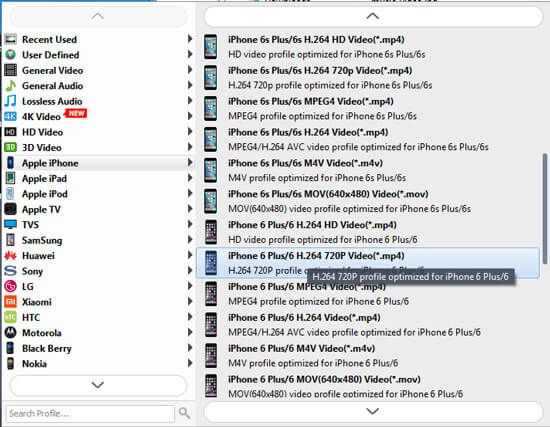 Step 3Edit DAT videos within Video Converter Ultimate
When it finishes, you will be taken to the home window. Here you can preview the opened DAT file. Plus, Video Converter Ultimate offers a variety of video editing tools. For example, if you want to enhance the results, go to the "Enhance" tab and try the four modes, "Upscale resolution", "Optimize brightness and contrast", "Remove video noise", and "Reduce video shaking", to optimize your videos. In addition to video enhance, you can find more tools in the built-in Video Editor.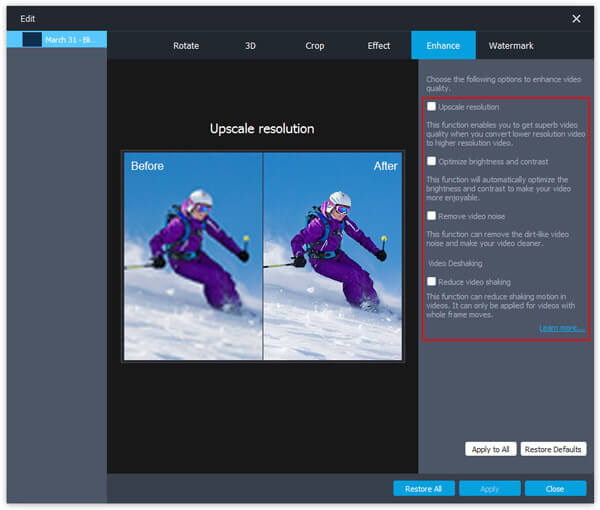 Step 4Convert DAT files in one click
If you are ready, you can click on the "Convert" button at bottom right corner to start the process. All you need to do is to wait it to complete. This professional video converter is able to convert hundreds of DAT files at one time using multi-threaded mode, so it is faster than other converter.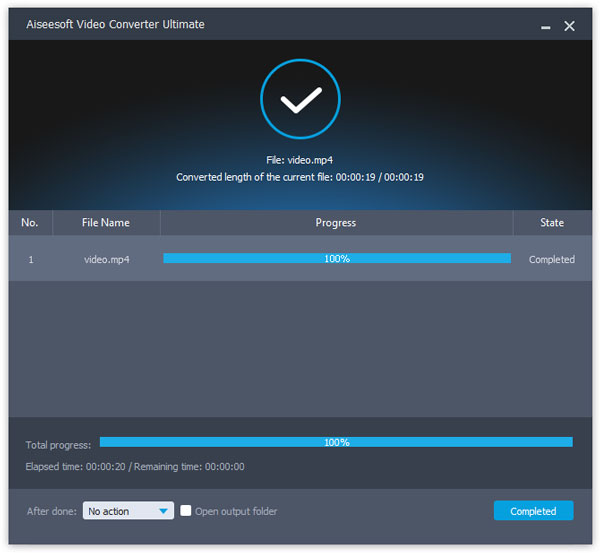 Conclusion
Today, we are living in a digital world. Everything is saved in data, including videos. The commonly used video containers, like MP4, can be detected and read by almost all media players. But DAT files are difficult to be opened. With our guides above, you can open DAT files and watch your videos normally. All in all, Aiseesoft Video Converter Ultimate is the best option to open your DAT videos. It is not only easy to use, but able to edit the output after DAT convert. We hope that you get what you want from our guides and suggestions.