How to Fix iTunes Errors with Simple Steps [Full Guide]
As Apple products are getting more and more popular, iOS users gradually get used to using iTunes to sync data and update iPhone/iPad/iPod. It is also very useful and convenient to organize, check and play iOS files like music, video, TV shows, etc. However, various iTunes error will be inevitably encountered in daily use.
iTunes error often pops up when you are downloading the update/upgrade or syncing iPhone/iPad/iPod data. When the error message suddenly appears on iTunes, you have to search for the Internet and try any possible method to fix it. In this article, we will mainly talk about several common error iTunes, such as iTunes error 7 (Windows Error 127), iTunes error 3194, 17, 9 and more. If you just come across one of them, you can find the best solutions to fix the iTunes error in the following parts.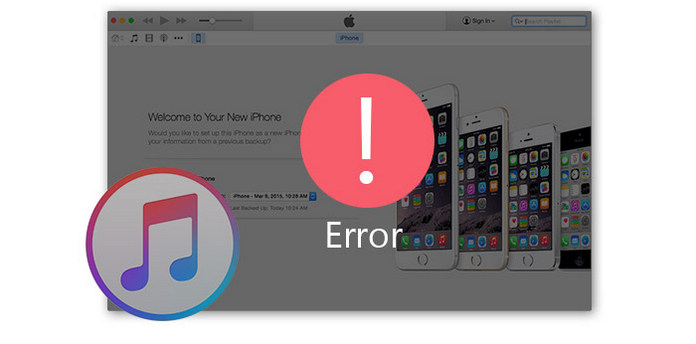 Fix iTunes error 7 (Windows error 127/193)
iTunes was not installed correctly. Please reinstall iTunes for removing Error 7 (Windows error 127/193)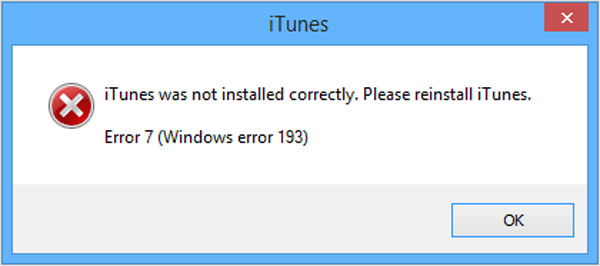 If you see the pop-up iTunes error message above when you try to install iTunes on computer, then you are facing iTunes error 7. It usually occurred because of data corruptions. Follow the instruction below to resolve the problem.
You need to use the Control Panel to uninstall iTunes and related software components.
1Open "Control Panel" and select "Programs & Features".
2Enter the "Find out and Uninstall" to uninstall iTunes and related programs in the following order.
iTunes
QuickTime
Apple Software Update
Bonjour
Apple Mobile Device Support
Apple Application Support
Note: First, you can only uninstall "Apple Application Support" and then reinstall iTunes to see if you solve the problem.
3Once you get them out of the Control Panel, you can reboot computer and reinstall the latest version of iTunes to fix iTunes error 7.
Fix iTunes error 3194/17

iTunes error 3194 regularly occurs during an iOS downgrade, upgrade, or even some restores. In most situations, it's due to iTunes cannot communicate with Apple's software update server. So if you're getting error 3194 when you restore iPhone, iPad or iPod, the first thing you should do is to check the hosts file.
iTunes error 17 is very similar to error 3194 in iTunes, when you have an error 17 message, you can use the same method to fix it.
1Check your hosts file
For Windows 10/8/7/Vista/XP
Navigate to C: /Windows/System32/drivers/etc/hosts
For Mac OS X
Locate the hosts file on /etc/hosts
2Open the hosts file, add the following lines to the bottom of the hosts file and confirm the inputting.
74.208.105.171 gs.apple.com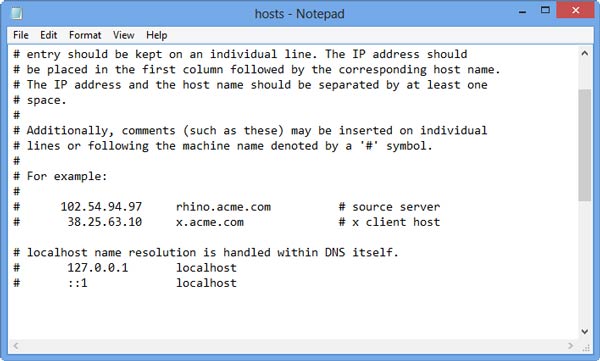 3Connect your iPhone/iPad/iPod to PC/Mac and launch iTunes.
4Shut down iOS device by holding the Power button.
5Keep pressing the Power and Home button about 10 seconds, and then release Power button but hold onto the home button. After a while, your device is putted into recovery mode.
6Use the restore feature in iTunes to update iOS device.
In most cases, the iTunes error 3194 won't pop up again and you can freely use iTunes as usual.
Before you check hosts file, you need to make sure iTunes is closed.
Fix iTunes error 9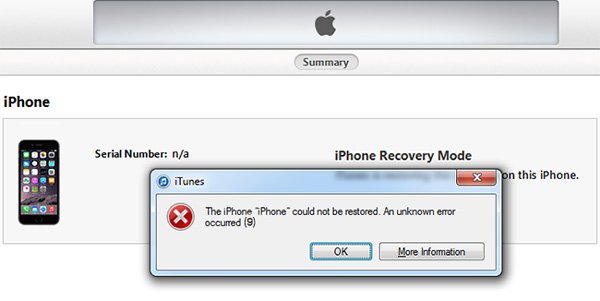 Unknown iTunes error 9, usually shows up during updating or restoring iDevice with iTunes. Just like iPad stuck on Apple logo, you can see a "Connecting iTunes" image on your iOS device when you encounter error 9. Compared with other iTunes error, iTunes error 9 is no that notorious and doesn't have any specific fix solution. You can try the following ways to bypass this error.
1Check USB port and connector
When you receive the iTunes error 7 message, the first solution come to your mind is you should check the USB port and connector. It is easily caused by a faulty connector, or you disconnect iPhone/iPad/iPod during the data transferring or firmware upgrading. When you notice iTunes cannot recognize your iPhone, iPad or iPod, there must be something wrong with the USB connection. You need to make sure that your USB cable or port is work well and iOS device is connected properly.
2Check iTunes and USB driver
You should download the latest version of iTunes on your computer, and check and update the USB drivers.
3Try another computer
You can reboot your PC to see if the iTunes error 9 will show up again. Also, you are able to try the same upgrade or updating process on another computer.
4Firewall, security and anti virus
Because there is a chance that security involved with unknown error 9 in iTunes, so you should check the security programs installed on your computer. Sometimes, iTunes needs network to finish syncing and upgrading process, and in very rare cases, it may be blacklisted into a firewall program or marked as the malicious software. After examining the hardware issues, you should check antivirus and firewall settings.
Fix all iTunes errors
However, iTunes errors, like whack-a-mole that occur differently and frequently, so you had better find the best and efficient way to fix all iTunes errors. iOS System Recovery is the program that helps you fix iTunes errors like 3194, 3600, 1671, 3503, 9006, and more.
iOS System Recovery
Fix iTunes error like code 3503, 14, 17, 9006, 3600, etc.
Repair broken iOS system to normal.
Support all iOS devices like iPhone X, iPhone 8, iPad Pro, etc.
Compatible with the latest iOS 12.
1Download, install and launch this program on your computer. Click the main menu on the left-top corner and select "iOS System Recovery".
2Plug your iOS device to PC, and click "Start" > Follow the onscreen guide to continue.
3Choose the matched iOS device information exactly, and click "Repair" to fix your iOS device.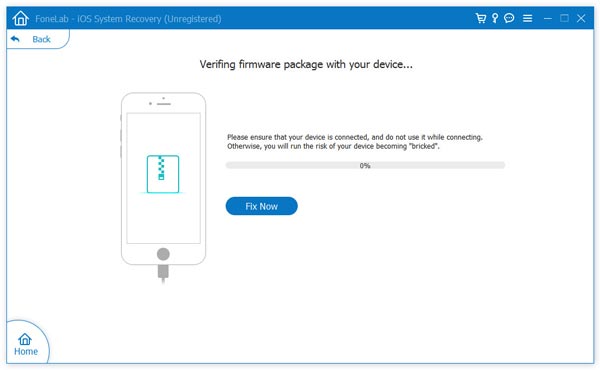 In this article, we show you several common iTunes error and effective ways to fix them. If you are facing the iTunes error problem, you can find the best solutions in this post.
If you get tired to fix iTunes error every time for restoring iPhone or iPad, just change another ways to restore iOS.