How to Take Screenshots on Dell
Whether you are using a Dell computer or not, you are must familiar with the brand. Dell is an American privately owned computer technology company which develops, sells, repairs, and supports computers and related products and services. As one of the largest technological corporations in the world, it owns lots of users all over the world.
Under many circumstances, when using a computer, you need to capture the screen to save the specific moment.
If you are just a Dell user, and eager to know how to easily take a screenshot on Dell PC/tablet, whether your Dell is Latitude, Vostro, Inspiron, XPS, Chromebook or Venue, we will show you three effective and free ways to take screenshots in this article.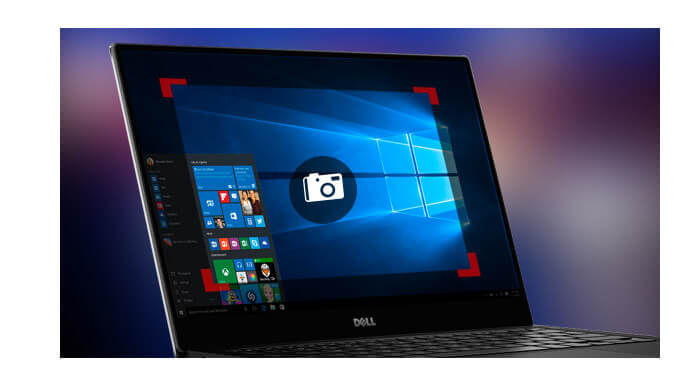 Take Screenshots on Dell
1

How to take a screenshot on Dell with Free Screen Capture

The first way is the easiest way to capture Dell screen with further editing features. What you need is to install the freeware, Free Screen Capture.

Step 1. Download Free Screen Capture

Free download this software, install and run it. Navigate the screen that you want to take on your Dell computer.

Step 2. Select Screenshot Region
In the main interface, you need to select "Screen Capture".
Then you are given two options to take screenshot.
Free screenshot: Left-click the mouse and drag it to decide the screenshot region. Release your mouse to take the screenshot.
Window screenshot: Hover your mouse to under the window that you want to screenshot, and left-click it to take the screenshot.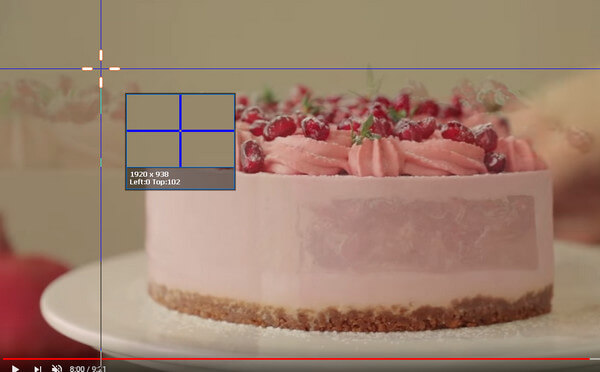 Step 3. Edit and save screenshots
Here you are left to save your screenshot or edit it further.
For editing features, you are able to use rectangle, ellipse, line, arrow, brush, callout, caption, blur effects. Moreover, you are allowed to pin your screenshot to other screens.
2

Use the keyboard shortcut to take a screenshot on Dells

Screenshot is a valuable feature which enables you to capture the screen activities. In daily life, you may frequently use the function to keep the wonderful moment or troubleshot your Windows 7/8/10 computer. The first method we suggest is using the keyboard shortcut to take a screenshot on Dell screen.

This method is very simple. When you want to grab the Dell screen, all you need to do is to find the "Print Screen" on keyboard.

Just press the "Print Screen" and it will create picture of the whole screen and save the image to clipboard. From this way, you won't get a screenshot file directly saved at the local hard drive.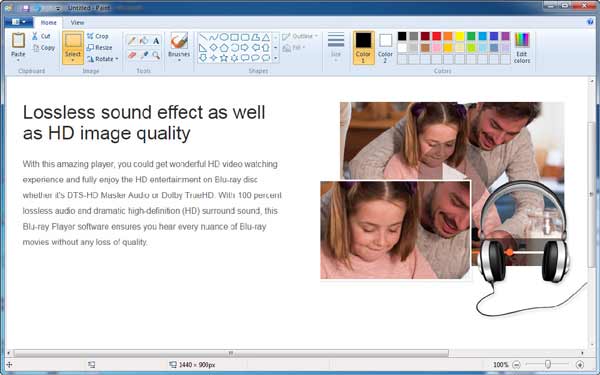 After that, you need to paste it to an image editing program like Paint or Adobe PhotoShop. Take Paint as an example, open Paint and type "Ctrl" and "V" at the same time to paste the captured picture to it. Then you can select the suitable destination folder and format to save the screenshot.
1. The "Print Screen" button may be labeled "Print Screen", "PrtScn", "Print Scr" or some other variations.
2. After taking a screenshot on PC, you won't receive any prompt that the snapshot has been taken.
3. In this way, you can only take picture of the whole Dell screen.
4. If you need to take a screenshot on Dell tablet, you can press the "Windows Logo" and "Volume Down" key at the same time.
5. This method also supports other PC brands like HP, Asus, Acer, Lenovo, Sony, Toshiba, Samsung and more to take screenshots.
3

Capture the Dell screen with FastStone Capture

If you want to adjust the capturing size according to your need, here we recommend a one-click applicationFastStone Capture to help you to take a screenshot on Dell laptop. First, you should download and install it on your PC.

Step 1 Launch it on your Dell PC.

Step 2 Click the first icon and you can grab a screenshot of whole screen.
Tab the second icon, you can take a picture of a specific window or object.
Choose the third icon, and you are able to adjust the capturing size to take a screenshot on Dell computer.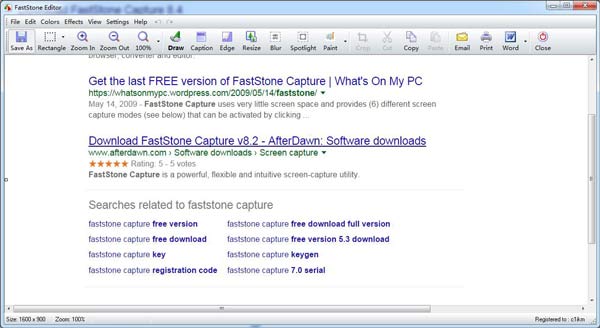 Step 3 After taking screenshots, you will enter the editor window. Click "Save As" button on the top list to save the screenshot.
This page collects 3 free ways to help you take screenshots on Dell laptop, PC, even tablet.
Which one is the bet one? You decide it.
Do not forget to share this post, if you think it does work for you.
4

FAQs of Taking screenshots on Dell

Is FastStone free to take screenshots on Dell?

No, FastStone is not the free software to take screenshots on Dell, but it offers the free 30 days' trial to use this software in full features.

How do you screenshot on a Dell Windows 10?

If you use the third-party software (FastStone and Aiseesoft Screen Capture) mentioned in this post, you can take screenshots on a Dell computer on Windows 10. As for the keyboard combinations to take screenshots, you should press the Windows key + PrtScn and your screen will dim for a moment, and then you can find the screenshots stored in the Screenshots folder inside your default Pictures folder on a Dell computer.

How to screenshot on Dell Chromebook?

Hold down the Ctrl + Window keys to capture a full screenshot. Hold down the Ctrl + Shift + window keys to capture a partial screenshot.