Top 5 4K Video Editing Software for Mac and Windows
Maybe you have recorded some 4K videos with your 4K camcorder and want to extract certain part. Or maybe your 4K video is too dark and needs to be brightened. Although 4K resolution videos bring you excellent visual experience, sometimes you still need a video editor to make some changes to the video.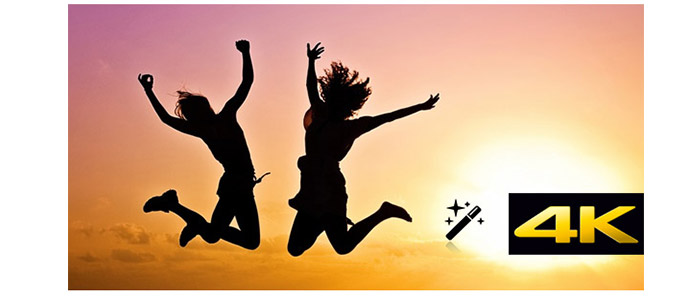 4K Editor
Then, what is the best 4K video editing software?
As 4K is the latest video resolution standard, it's not easy to get 4K content, not to mention 4K video editing software. Not all video editors support 4K editing. Here we list the 5 top video editing software that support editing 4K video on Mac and Windows. You can find the one that suits you best.
Read more: What is 4K?
1. Cyberlink PowerDirector 13 Ultra
It is the fastest and most professional video editing program. After the latest upgrade, now it supports editing 4K UltraHD, H.265/HEVC, XAVC-S, AVCHD 3D/Progressive. It provides over 500 effects and templates for you to choose from. You can also use it to make slideshows. Now this 4K video editing program is available on Google Play and Windows Store, which makes it possible to edit videos on your Android phone and Windows 8 tablets.
However, this powerful video editing software doesn't have Mac version for now. And despite the bountiful video effects, some of them are the same, at least to our eyes. To download this 4K video editor on your Windows 7/8 computer, you need to download a 6GB RAR file. What's more, because it's very professional, it may be too sophisticated for some users.
Price for this 4K video editing software: $74.99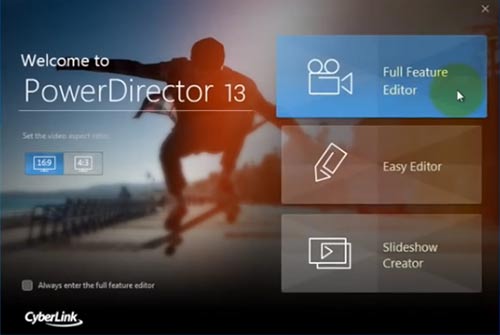 2. Adobe Premiere Pro CC
This video editing program supports the most imported formats. It is also a good video editor that supports 4K editing. It has both Windows and Mac versions. And it's especially convenient for Apple users, because it has iOS version on App Store which allows you to edit on your iPhone or iPad on the go.
Some users reported the slowness and crash problem. Another problem is the high price. The single program costs $19.99 per month. $29.99 for the Creative cloud complete which include Premiere Pro, After Effects, PhotoShop CS6 and more. Due to the high price, many people don't buy it, they just rent it.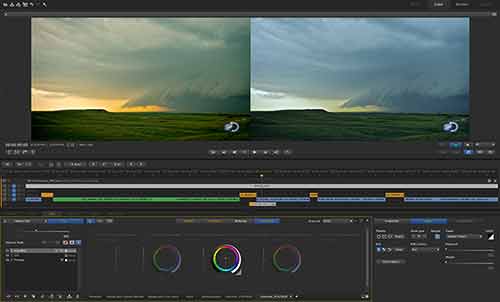 3. Final Cut Pro X
This is the best 4K movie editing software for Mac users. It has a simple interface but it has many advanced features. It has been upgraded many times since its release in 2011. After the latest update, Final Cut Pro X now supports 4k better, including new 4k titles, transitions, and generators that can be used in 4k projects.
But this Mac video editing software doesn't fit for all Mac users. Only Retina Macbook Pros with Thunderbolt 2 and New Mac Pro support 4K playback. Therefore, only users of the above mentioned hardware are recommended with it.
Price: $299.99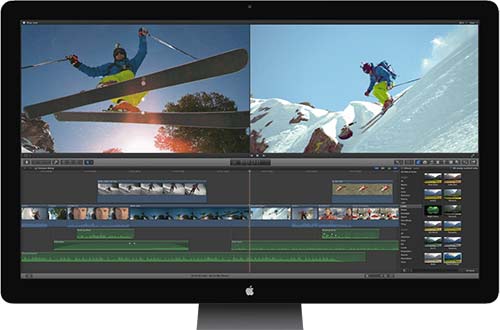 4. Sony Vegas Pro 13
On April 6, 2015, Sony made the latest update to Sony Vegas Pro 13 software. The latest version supports almost all latest video formats. It also supports the projects in various formats so that you can easily import and export the projects among different video editors, including Final Cut Pro 7, Adobe Premiere Pro CC, etc. You can also use this video editor to create video to Blu-ray disc.
The price is relatively high: $599.95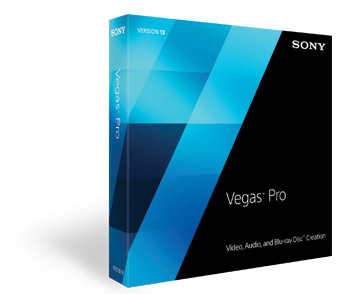 5. Aiseesoft Video Converter Ultimate - the easiest video editing software
The video editing function of Video Converter Ultimate is not the most professional, but it's the easiest. It is a combination of video downloader, video converter and a video editor. It will support 4K downloading, 4K video converting and 4K video editing. As to the video editing function, it can meet your basic requirements, such as merge files into one, clip one file to several video clips, adjust the brightness, saturation, hue and other parameters, add watermark, adjust volume, you can also turn 2D videos to 3D with multiple 3D modes.
After the recent update, now this converting and editing software supports converting videos to and from 4K. But the biggest change of this update lies in the video enhancing function. It allows you to upscale the video resolution, enhace the video brightness and contrast in one click, remove video noise, etc.
Price for this 4K Video Editing software: $45. Same price for Windows and Mac version.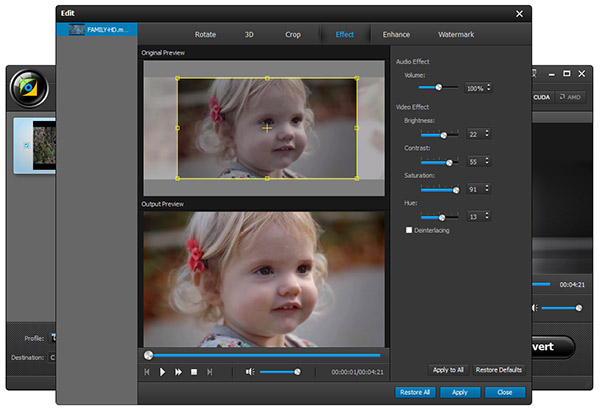 How to edit 4K videos with Aiseesoft 4K video editor on Mac and Windows?
Step 1Download the Windows version or Mac version on your computer. Run the program. The operation on Mac and Windows are similar, so here we just describe the stesps of how to edit 4K videos on Windows 7 as an example.
Step 2Click Add File and load the 4K video you want to edit. Check the file and click Clip, you can cut a certain part of the video, you can also create several clips and merge them into a new one. By doing this, you can get rid of the unwanted parts in the 4K video.
Step 3Check the 4K files and click 3D or Edit then you come to the edit interface.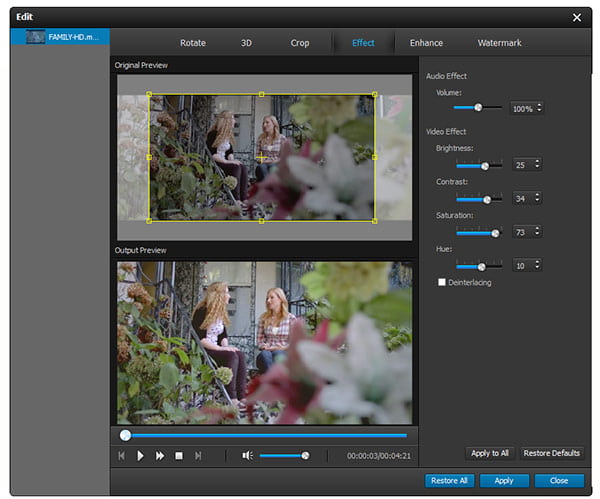 Click 3D and Enable 3D settings. You can choose the 3D mode and set the 3D depth as you like.
Click Crop, Effect, Watermark, Audio separately and you can try the different editing functions.
Click Rotate and you will be able to rotate or flip your video to the right angle.
New: Click Enhance, you can enhance the video quality, adjust the brightness/contrast automatically, remove video noise and stablize shaky videos.
Step 4After editing, click Apply. Then, in the main interface of the program, choose an appropriate format from Profile list. Then click Convert.