8 Things You Need to Know about Buying Refurbished iPhone X/8/7/6/SE/5s/5
Summary: When you do not have enough money to buy anew iPhone, then refurbished iPhone will also be a good idea if you want to enjoy all the features from iPhone. However, like buying used iPhone, you also need to pay more attention to pick a refurbished iPhone. In this page, will share some practical tips for you to how to buy a refurbished iPhone.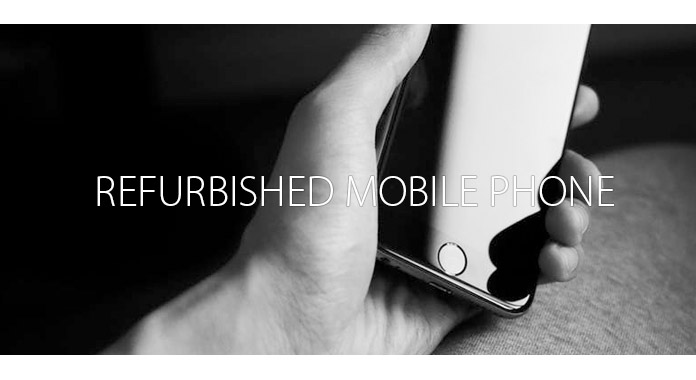 Part 1. What is refurbished iPhone?
Refurbished, is also synonymous with "reconditioned", "refreshed", "repaired", "recertified". Refurished iPhone is referred to the iPhone that has been previously returned to a manufacturer or vendor for various reasons. Refurbished iPhone is normally tested for functionality and defects before they are sold. It is repaired from manufacturer and resold.
Used iPhone may or may not be defective while refurbished iPhone may be unused customer returns that are essentially "new" items, or they may be defective products that were returned under warranty, and resold by the manufacturer after repairing the defects and ensuring proper function.
Extended reading: How to buy used iPhone
Part 2. Tips before buying refurbished iPhone
Tip 1. Identify a refurbished iPhone
For buying a refurbished iPhone, you need to get a certified refurbished iPhone. Though some sellers claim that the refurbished iPhone is certified, you need to indentify it by yourself.
1. Check the box
Here you could examine the box. iPhone box is a tightly sealed white box with iPhone's serial number on the back and the model number on the front. And you can check your iPhone serial number by tapping "Settings" > "General" > "About" to check it if match that on the box.
2. Check the accessories
For the worn-out accessories, you will notice that headphones with a scratched plug, missing manuals or other accessories, or old or worn-out packaging are indicative of a refurbished phone. However, the scratches or scuff marks on iPhone's housing will not take place on a refurbished iPhone.
3. Check the model number
Go to "Settings" > "General" > "About" to scroll down to find "Model".
If the first letter of your iPhone model is "M", then your iPhone is an original iPhone.
If the first letter of your iPhone model is "N", then your iPhone is refurbished.
4. Check the serial number
On your iPhone, go to Go to "Settings" > "General" > "About" to scroll down to find "Serial Number" and copy it.
Go to Apple's Check Coverage Website, input your iPhone's serial number to see it has been activated, which is not necessarily the meaning of you getting a refurbished iPhone, but can show you a reminder that the iPhone is not as new.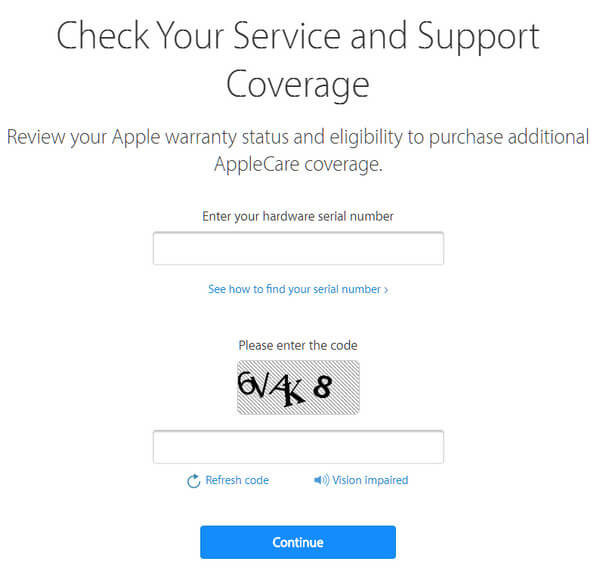 Tip 2. Get right refurnished iPhone from for your carrier
Check carrier LTE signal
Different iPhone models work on different carriers. For example, AT&T use an extra LTE signal that Verizon or Sprint does not use, which makes the faster service in some places. So if you buy a refurbished iPhone designed for Verizon or Sprint, and want to put it in use on AT&T, then you cannot access other LTE signal. Before you buy such refurbished iPhone, check it with the seller.
Check carrier is unlocked
If you get a refurbished iPhone, but cannot activate from your carrier, then you can consider that your iPhone may be prepaid and is locked with carrier. Then you can ask the seller to give you the IMEI number (AT&T and T-Mobile) or MEID number (Verizon and Sprint), and contact the matched carrier to check to unlock the refurbished iPhone.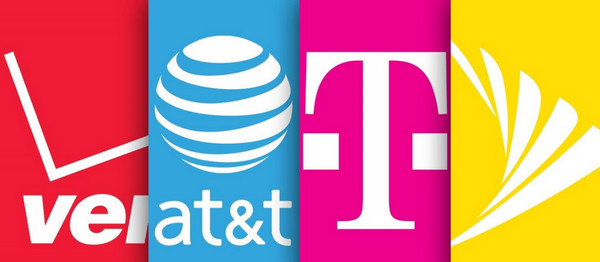 Tip 3. Make sure the refurbished iPhone is legally accessed
No one wants to spend money to get a stolen or unknown origin iPhone. If someone remove the activation lock with some tools and make it as refurbished iPhone for sale, then you may get the loss definitely. But you could still find the way to check that:
Go to https://getsupport.apple.com/ > "iPhone" > "Battery, Power & Charging" > "Unable to power On" > "Send in for Repair" > Type your iPhone's IMEI/MEID number (On your iPhone, go to "Settings" > "General" > "About" to find IMEI/MEID number) to check this won't cover every single iPhone or possible theft or lost scenario.

Tip 4. Check refurbished iPhone battery
Though you get a refurbished iPhone, but the battery life will also determine the life your iPhone. Check the battery life of the refurbished iPhone with the seller and the related return policy in case the iPhone battery turns out not to be as what the seller claims. Check how to show battery percentage on iPhone.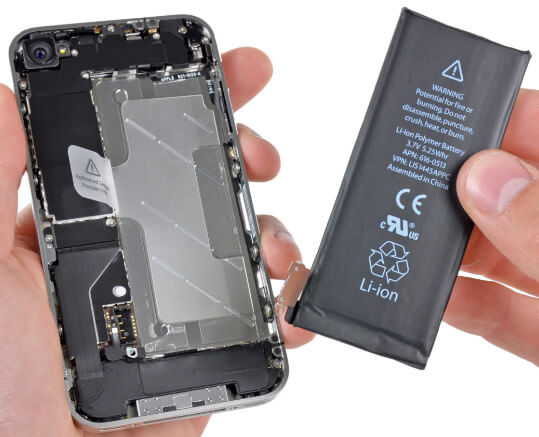 Tip 5. Check refurbished iPhone hardware damage
Though refurbished iPhone has normal scratches on the appearance of the iPhone, you are required to check the hardware damage for getting a satisfying refurbished iPhone. You could check the water damage sensor, 3D Touch, the buttons, scratches on the camera lens, etc. to test its functions.
Tip 6. Check refurbished iPhone warranty
Though Apple warrants the refurbished iPhone against defects in materials and workmanship for a period of 90 days from the data of original retail purchase (Warranty only valid in the country where the product is purchased), you still can spend the extra money to get the extended warranty just in case.
Tip 7. Check refurbished iPhone storage capacity
Though the refurbished iPhone is cheaper than the new one, it also takes some risks for you. Commonly the used iPhone has less storage space. You are not necessarily to buy the current top-of-the-line iPhone of 256GB, but you had better buy much storage as you can for usage.
Part 3. Where to buy refurbished iPhone
After you make sure the iPhone is right for you, the next thing you need to consider is where to buy the refurbished iPhone with cost effectiveness.
1. Apple Official Website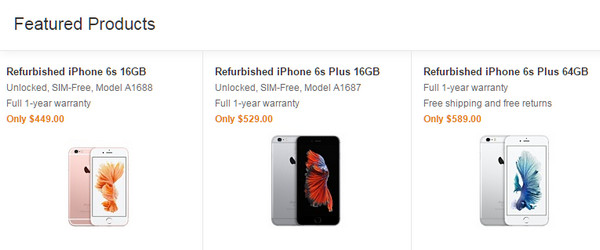 Apple is not only the platform to provide you new iPhone, it also shows certified refurbished products. Mac and iPad gains high reputation in its refurbished market, but you still could find Apple also sells refurbished iPhone.
Go to https://www.apple.com/shop/refurbished/iphone, and you will find there are special deals for iPhone 6s and iPhone 6s Plus in its refurbished iPhone list.
The price varies from $449 to $629 based on the capacity, model, etc. Apple provides 1-year warranty for refurbished iPhone.
2. Amazon/eBay/Craigslist

There are some large online shopping platforms that provide refurbished iPhone sales, like eBay, Amazon, Craiglist, etc. You can follow the reputable and high-rated sellers to find what refurbished iPhone you want exactly. Such online hotbeds provide you more iPhone types like iPhone 5, iphone 5s, iPhone 5c, iPhone 6, iPhone 6s, iPhone7, iPhone 8, iPhone X, etc. for your reference. And you could select color, warranty, and more to get the straight sale. One tip for buying refurbished iPhone from the stores is that you need to read the reviews from its buyers to make the judgment by yourself.
3. Other online refurbished iPhone sites

There are online sites that are specialized on selling refurbished iPhones, like RefurbMe, BESTBUY etc. They are the sellers for refurbished iPhones and other Android phones. Such sites give you the clear information about your preferences. You can find carrier, warranty, price, type, and more iPhone information directly on the site.
Honestly, the prices on these sites come to be cheaper than eBay or Apple, but you will suffer from higher risk without the guarantee from big company like Apple, Amazon, etc.
Instead of buying the refurbished iPhone, you want to sell a used iPhone as refurbished factory, then you should not miss this page: Tips of selling used iPhone.
The above tips are for your reference but not the standard when you want to buy a refurbished iPhone. And more advices are welcome to improve this page to help more readers like you.