How to Manage Storage on iPad when iPad Storage is Full
If you are a long-time iPhone or iPad user, you've likely run into a storage problem at some point. As you use your iPad, files and apps will eventually accumulate, leaving you with less storage space for new content. Worse than that, as your iPad storage gets full, iPad gets slow, and crashes without notice, there is no space for iPad updates anymore, etc.
When your iPad storage is full and cannot contain any update or new app, it is the only way to manage iPad storage to ensure efficient and smooth operation. But how to manage iPad/iPhone storage and free up iPad space? In this article, we will list several tips to help you manage iPad storage.
Note: Before you decide to free up iPad/iPhone storage, we highly suggest to back up iPad file first. Some of your iPad files may not be retrieved even with the best iPad data recovery tool.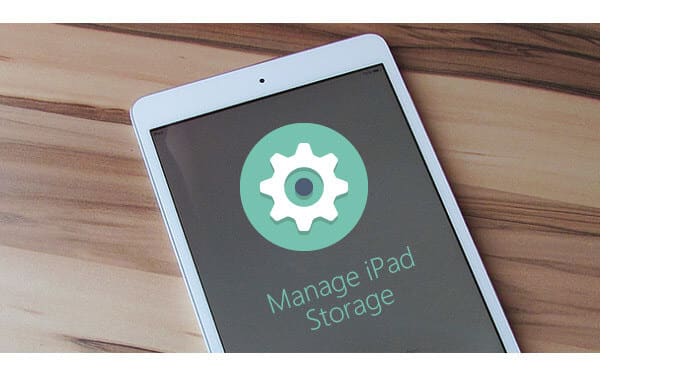 How to manage iPad storage
Tip 1. Delete unused apps
Be quick to delete any apps that you rarely use – you can re-download them from the App Store at any time. First, navigate to "Settings" > "General" > "Storage & iCloud Usage", and then tap "Manage Storage". From the "Manage Storage" screen, tap the individual app name. If the app can be deleted, you'll see a red "Delete app" option.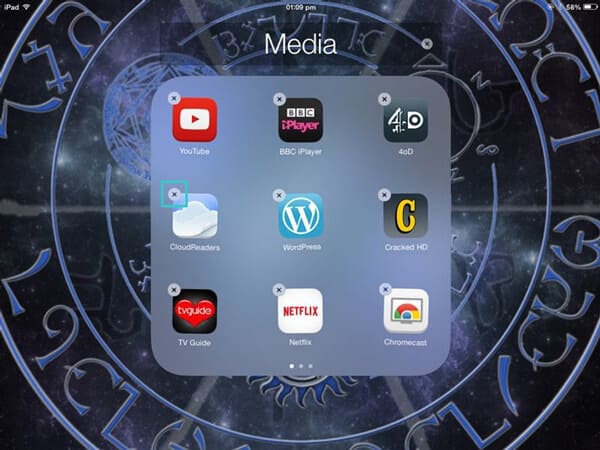 Tip 2. Remove unwanted photos, music and videos
Housekeeping is an essential part of storage management. Go through your camera roll and delete those out-of-date screenshots, accidental captures that slow your iPad and gives you the reminder that iPad storage is full. Same thing goes for any music or video content you no longer need, in iTunes and elsewhere.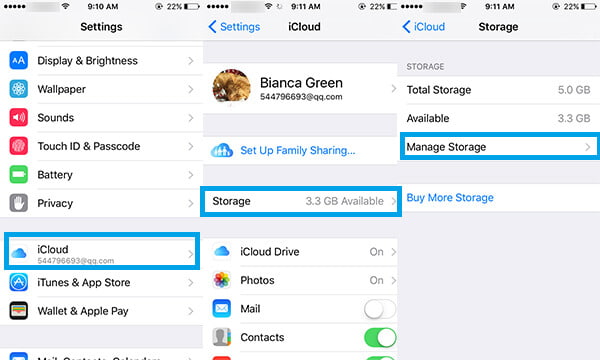 Delete Photos Pictues from iPhone
Tip 3. Clear Safari cache
In order to speed up loading times on web pages you've already visited, Safari and other web browsers store each page visit to a data cache, which also takes up some iPad storage. To free up iPad storage, sometimes you need to clear search history and cookies on iPad.
To clear Safari cache, go to "Settings" > "Safari" > "Clear History and Website Data", or you can clear data from specific websites through "Settings" > "Safari" > "Advanced" > "Website Data". Swipe left on each item you'd like to delete.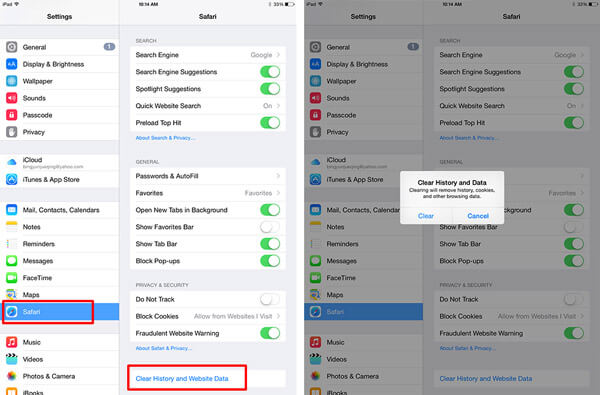 Tip 4. Delete contacts, messages, notes, etc.
Apart from app caches, media files, text files on your iPhone like contacts, messages (text messages and iMessages), notes, reminders, etc. use some storage space on your iPad. If your contacts or messages are useless, you can also delete them.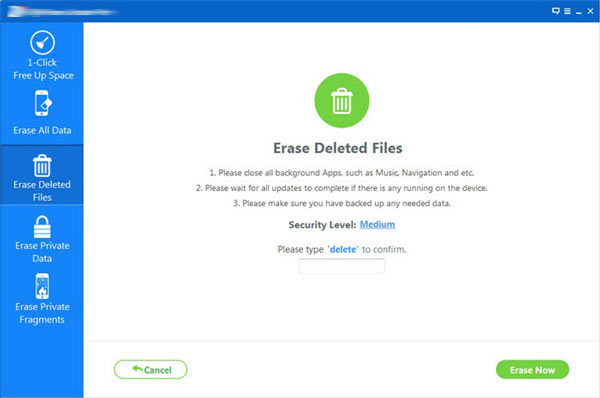 Other than these iPad files, you could also try to clear other iPad storage and iPad backups, or even clear iCloud storage.
Manage iPad storage with best iPad storage manager
Other than clearing up iPad storage by deleting iPad files section by section, there is also one way to manage all iPad storage within simple clicks. In order to enjoy your iPad with enough space all the time, you could turn to an iPad Manager called FoneEraser. This is the best iPad Storage cleaner that you can use to wipe off unwanted apps or junks files from your iPad within clicks. Now free download this iPad manager and learn to free up iPad storage following the steps below.
Step 1:
Connect iPad with computer.
After running PhoneEraser on your computer, you need to connect your iPad with PC via USB cable. Tap Trust and enter your passcode on iPad to trust your computer.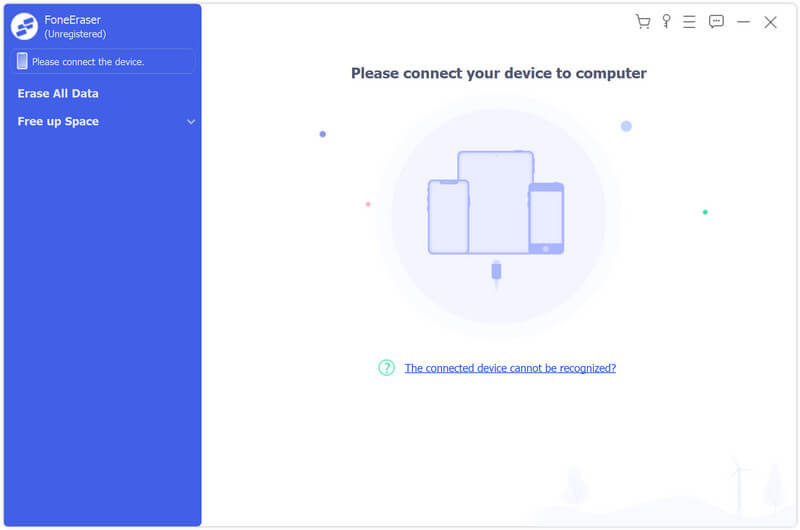 Step 2:
Choose the erase level according to your need.
There are three erasing levels you can choose: Low, Middle and High Level. The "Low" level will erase your iPad data quickly. The "Middle" level will overwrite the erased data entirely. The "High" Level will erase your private data like password and bank records.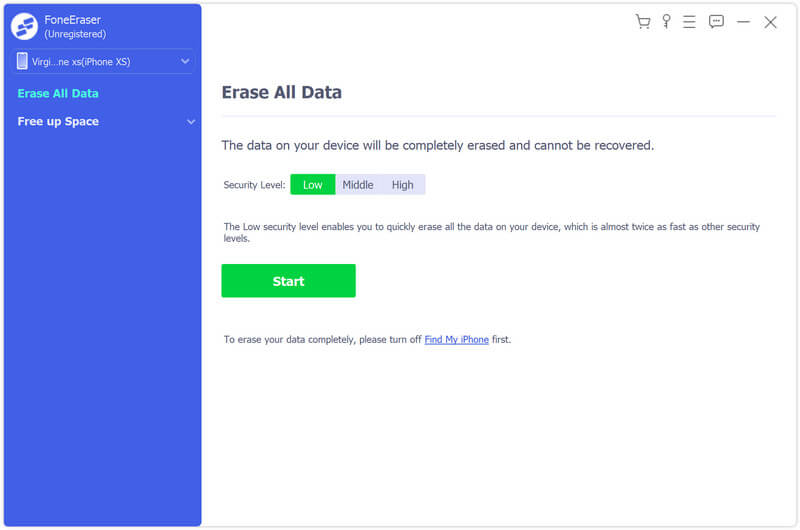 Step 3:
Clear up iPad storage
Click "Start" button to erase all the data from your iPad. Then enter "0000" to confirm the erasing, and click "Erase" button to erase all data on your iPad.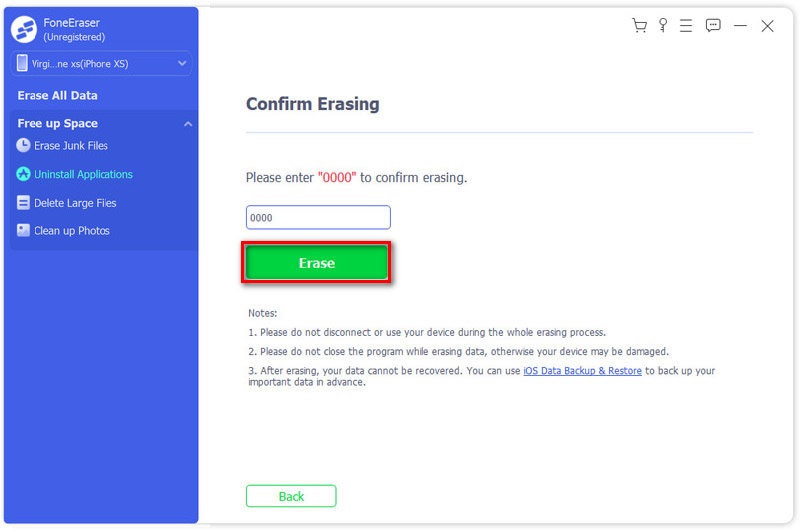 Maybe you can watch below video to learn the steps: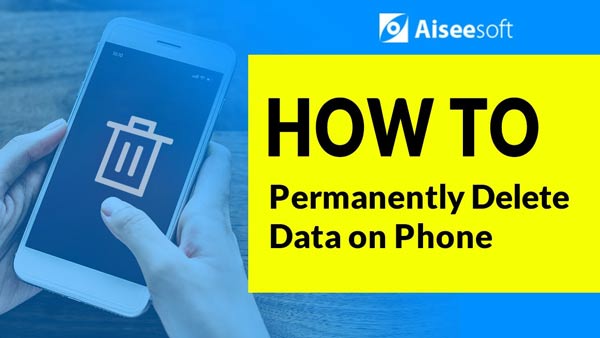 FAQs of iPad storage full
1. Can you increase the storage on an iPad?
No. Then storage capacity of an iPad ranges from 16GB to 1TB. When your iPad storage is full, you can't increase the storage, but free up the space.
2. How to check iPad storage capacity?
On your iPad, open Settings app, select General and tap iPad Storage. Then you can see how much storage your iPad has been used. Here you will see a list of recommendations to optimize your iPad storage.
3. Is iCloud storage the same as iPad storage?
No. iCloud storage is the cloud storage, which stores your iPad backup on iCloud. iPad storage is the internal storage that keeps all the data on your iPad.
Conclusion
In this article, we have mainly showed you some simple tricks to manage iPad storage when iPad memory is full. Still have more questions about iPad storage? Feel free to leave your comments down below.

Leave your comment and join our discussion