Part 1. 6 Possible Reasons Why Your iPad is So Slow
Why my iPad is so slow? Since you ask the questions, then you will take responsibility for it. Let's check the reasons why your iPad is so slow from you.
1. Poor Internet Connection
When you surf the internet with Safari, the bad Wi-Fi connections also will slow down your iPad.
2. Too Many Apps
If you like to use your iPad for entertainment or office use, then you may always like to install so many apps in your iPad. And there may be a lot of caches generated when you use them.
3. Too Much Safari Cache and History
Safari, as the default the browser for iPad, you must use it for many times every day. When you search the internet with Safari, the cache and history of Safari will store on your iPad, and too much cache will slow down your iPad definitely.
4. Background App and Notifications Settings
When you use an iPad, some settings you may not notice. But those settings will cause your iPad run some apps or notifications to slow down your iPad.
Such apps or notifications include Notifications, Location Services, Spotlight and app refresh.
5. iOS Version is Old
Updating iOS can be as the mixed bag in terms of speed. For example, some older like iPad and iPad mini can be very slow.
6. Unreasonable System Crash
You may use your iPad for a long time, and the system may get crashes to fail to load the items you need. At this point, you can restart your iPad.
Part 2. Workable Solutions to Keep Your iPad Running Fast
To solve the problems above and speed up your iPad, we provide you with several workable solutions. You can try the corresponding measure according to your problem.
1. Make a Better Internet Connection
You can reconnect the WLAN or join another network. If that doesn't help, you can also move closer to your router or reboot the router to fix this issue.
2. Uninstall Unused Apps
You are able to delete unwanted apps on iPad directly. Just go to Settings > General > iPad Storage to check the app size on your iPad. Select the app that you do not want to use, tap it and hit Delete App.
3. Clear History and Website Data
To clear Safari' cache, please go to Settings. Then scroll down to find Safari. Select the Clear History and Website Data option. It can clear history, cookies, and other browsing data.
4. Adjust iPad Settings
A. Turn off Notifications: Go to Settings > Notifications > select the app that you do not want to receive the notifications, and turn off the Allow Notifications.
B. Turn off Location Services: Locations services will sue your iPad power, and slow down your iPad. If not need, just go to Settings > Privacy > Location Services to slide it to OFF.
C. Turn off Background App Refresh: Background app refresh will refresh your app when on Wi-Fi or cellular in the background, which will slow down your iPad undoubtedly. Tap Settings > General > Background App Refresh to slide it to OFF.
5. Update your iOS
You had better update your iOS to the latest version to speed up your iPad. Go to Settings > General > Software Update to check, download and install the latest iOS version.
6. Restart your iPad
Hold down the Sleep/Wake button until you see the slide to power off bar, then you just need to slide to turn off iPad. After your iPad is power off, you need to hold the Sleep/Wake button again to restart it.
Part 3. iPad is Slow, Freezing and Not Responsive? Fix It Now
Situation 1. iPad is Too Slow
Perhaps you are facing more than one problem. So, is there a faster way to clean up your iPad? Just try Aiseesoft iPhone Cleaner. It is the best iOS crap cleaner which is also extremely easy to operate. You can clear useless documents and data on your iPad. It protects your privacy and makes your device faster and safer.
Step 1.
Free download and install this iPad cleaner app on your computer. Then connect your iPad to the computer via a USB cable. Run the program and wait for a few seconds. Your iPad should be detected automatically.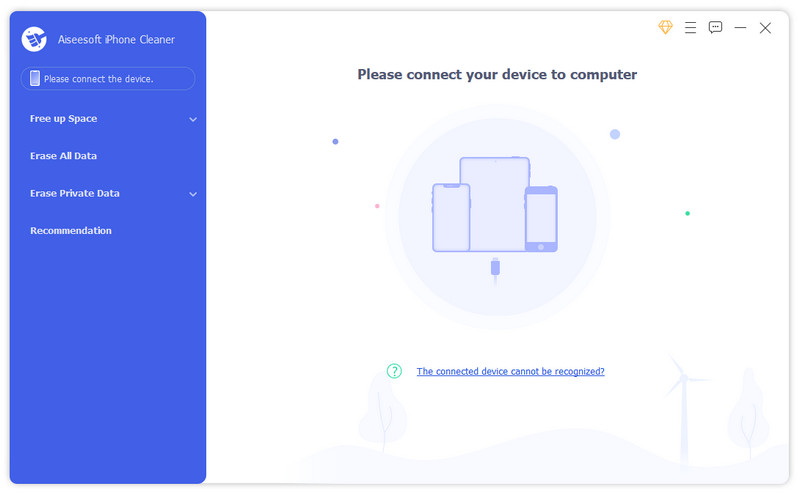 Step 2.
You should be able to see the storage space situation of your iPad on the main screen. Click the
Quick Scan
button if you want to view the details. After scanning, you can know how much space you can free up on your iPad. You can them clear junk files, applications, large files and photos according to your need.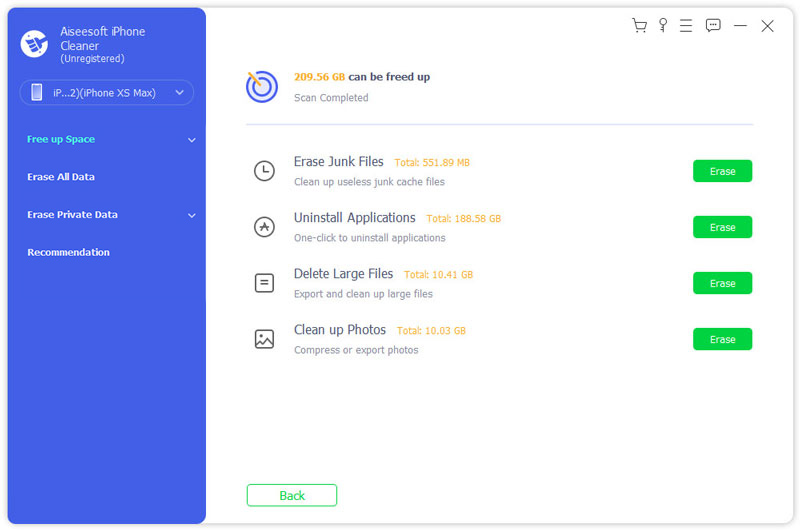 Step 3.
For example, if you want to clean junk files on your iPad, just click the
Erase
button behind the
Erase Junk Files
option. After you view the junk files, you can check the junk files that you don't need, like image cache, iTunes cache, invalid files, temporary files, or crash log files. Then click
Erase
to clean the selected junk files.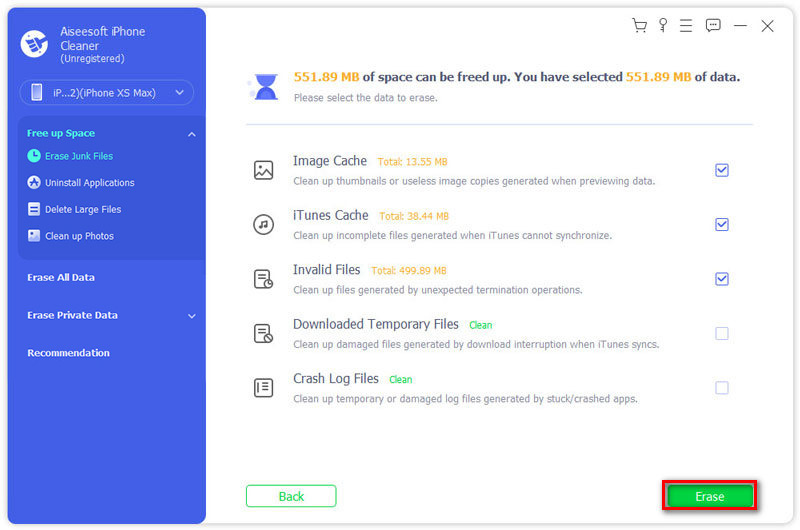 Situation 2. iPad is Freezing or Not Responsive
If your iPad moves so slow and even freezes or not respond, and what's worse, restarting iPad is not workable, then you need one fixing tool to help you. iOS System Recovery is the tool to help you.
Step 1.
Run this software on your PC, click
More tools
>
iOS System Recovery
and connect your frozen iPad to PC.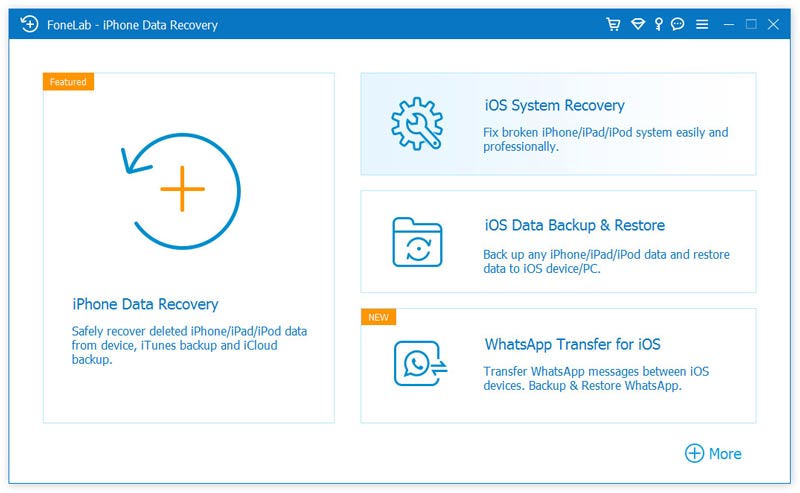 Step 2.
Click
Start
and choose the repair mode for your device. Confirm your decision. You'd better back up your important data before. After repairing, all the data on your iPad will be completely deleted.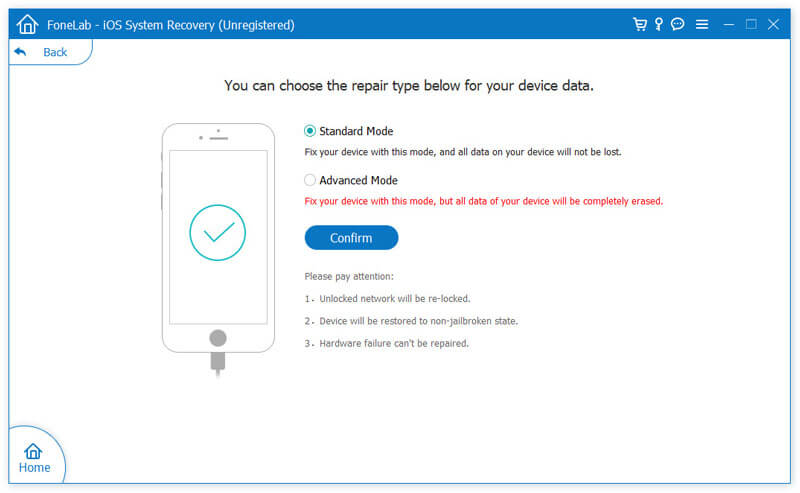 Step 3.
Select and download the firmware package for repairing your iPad.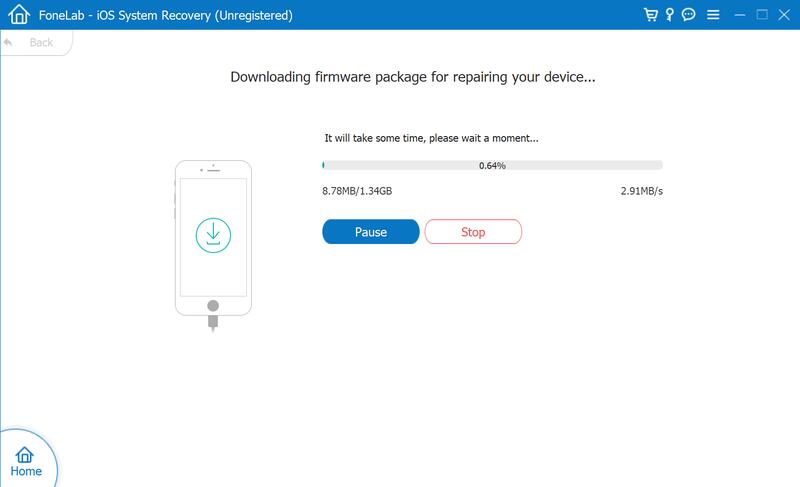 Part 4. FAQs of Slow iPad
1. Should I shut down my iPad every night?
It is not necessary to shut down your iPad every night while you are not using it. Just make it sleep and leave it there. Unless you want to restart it for troubleshooting purposes, you don't need to turn it off.
2. Why is my iPad not responding to my touch?
You need to make sure your screen is clean and your hand is dry. Disconnecting any Lightning or USB-C accessories is also helpful. You can also restart the iPad if needed.
3. Do iPads get viruses?
Typically, iPads cannot get viruses as long as you don't jailbreak your device.
Conclusion
The above solutions will help you to speed up your slow iPad. For making sure your iPad smoothly, you are recommended to use iPad/iPhone cleaner to clear your iPad regularly.

Leave your comment and join our discussion