Why Does My iPhone Keep Restarting? Find The Best Solutions Here
Why does my iPhone keep restarting? How to fix it?
Your iPhone keeps restarting and you have no idea how to fix it. It works well daily and suddenly iPhone keeps restarting over and over again due to a single reason. This post is prepared for you, aimed at showing you some best solutions if you encounter such iPhone restarting continuously issue.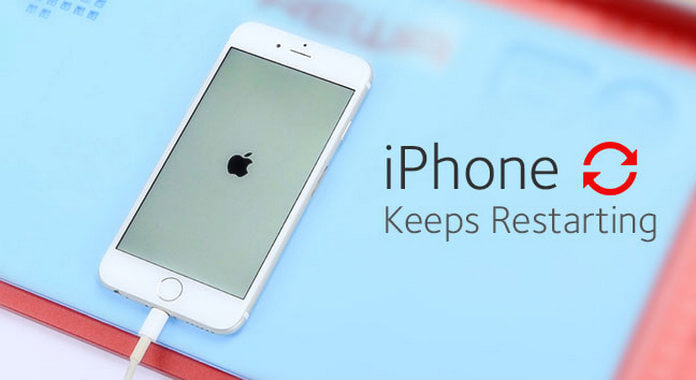 iPhone Keeps Restarting
Part 1. Why does my iPhone keep restarting?
You may wonder 'why does my iPhone keep restarting'? FIrstly, let's see the symptoms that iPhone kees restarting, which can be into two categories:
◆ iPhones keeps restarting intermittently: You use your iPhone with no problem for a long time at all, but your iPhone stay restarting suddenly.
◆ iPhones gets stuck in a restart loop: Your iPhone restarts over and over again and it's completely unusable. The Apple logo keeps appearing and disappearing then on the screen.
There could be multiple reasons why iPhone keeps restarting. Before we this problem, let's check to see why does iPhone restarting over and over again first. Here are a few reason why your iPhone keeps restarting.
1. Update error
This could be the most common reason for the iPhone restart loop error. Many users say that their iPhone get stuck in reboot loop when the update to a newer iOS system version. During the process, the screen would get halted, then it might result in iPhone restarting issue.
2. Unstable driver
If a driver becomes unstable after a prominent change in your iPhone, then it can result in the reboot loop mode as well. In this case, you'd better update your firmware.
3. Malware attack
Malware attack may usually happens with jailbroken iPhones. If you have performed jailbreak on your iPhone, then you can install apps from other sources without limitation. But it can also bring a few disadvantages. Your iPhone may suffer some security threats. If you have installed an app that contains malware factor from an unreliable source, then it can result in that iPhone keeps restarting issue.
4. Hardware failure
The last reason might be the broken hardware.There are times when a malfunctioning hardware component also lets your iPhone keep restarting. In this case, you need to fix the hardware failure.
Part 2. Try these basic ways when iPhone keeps restarting
Now when you know why my iPhone keeps restarting, learn how to resolve the issue. But to begin with, you should backup iPhone first before we do any troubleshootings at all. If your iPhone suffers a hardware problem, this could be the last chance to back up your current iPhone data. Here by the way, we highly recommend iOS Data Backup & Restore.
FoneLab - iOS Data Backup & Restore
For Mac
Backup and restore iPhone, iPad, iPod data easily.
Support the latest iPhone 14, iPhone 13, iPhone 12, iPhone 11, iPhone X, iPhone 8 Plus, iPhone 8.
Support the latest iOS 16.
1. Force restart your phone
It is one basic solution to restart iPhone by force fix some iPhone problem. To fix that iPhone keeps restarting issue, force restart iPhone by just deeply pressing the Power and Home button at the same time for about ten seconds.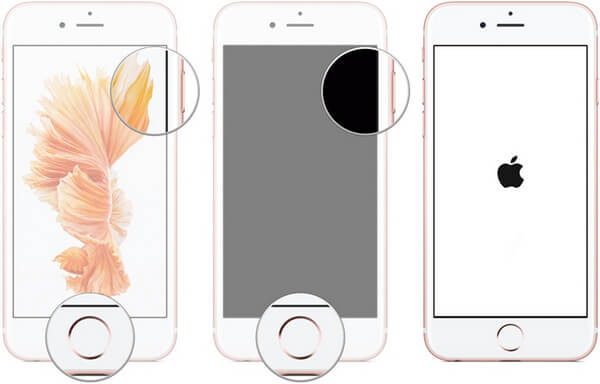 For iPhone X, iPhone 8/8 Plus, iPhone 7/7 Plus, then you need to press the Power and Volume down button for ten seconds to force restart iPhone.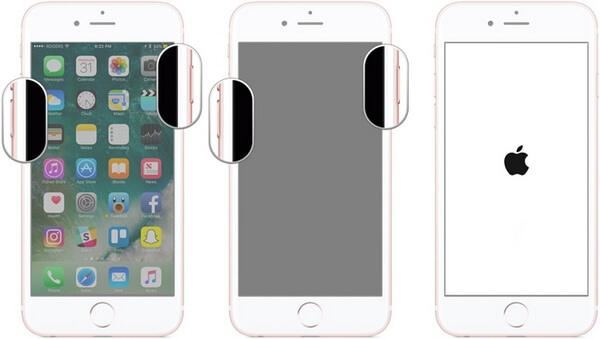 2. Determine which app is causing your iPhone to restart
It's rare for an app that causes an iPhone to restart, but situation differs with those jailbroken iPhones. If you installed an malicious app and then your iPhone began restarting continuously, uninstall that app and see wether the problem has been solved or not.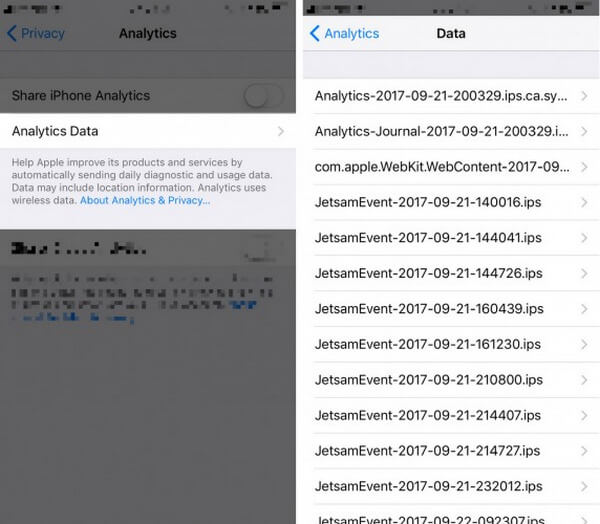 Going to Settings > Privacy > Analytics > Analytics Data is where you can check for iPhone problem apps. You should see several entries in this list. Quickly scroll through the any apps that are listed over and over again. If you find one, uninstalling that app may fix your iPhone that keeps restarting.
3. Remove your SIM card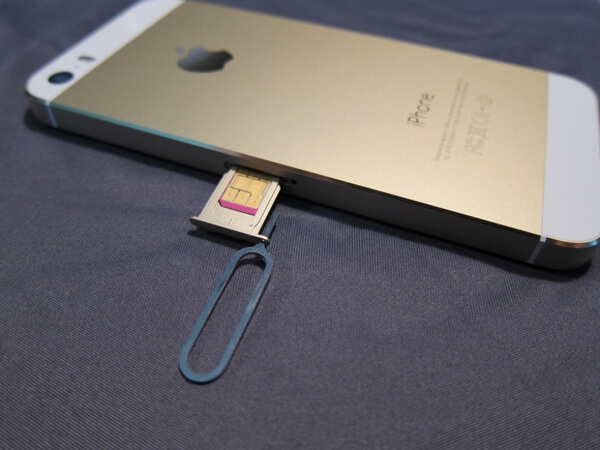 That iPhonecan get stuck in a restart loop might be caused by your iPhone's connection to your wireless carrier. The SIM card connects your iPhone to the wireless carrier, so removing the SIM may solve the iPhone that keeps restarting.
Simply pull out your SIM card from iPhone and then put it in again. Your iPhone will immediately reconnect to your carrier.
4. Exchange another cable, charger, or battery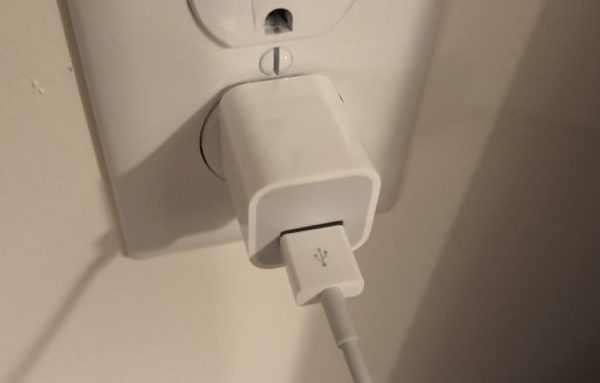 If your iPhone stays restarting when you charge it, you can change another cable and charger. Maybe the bad cable and charger cannot let your iPhone get normally charged. As a result, the device will keeps turning off and then turning on. In addition, if the battery is the problem, maybe you should consider to fix or exchange to another on. If your iOS device is in warranty, you can bring the iPhone, cable or charger to Apple customer store, staff in Apple store will check and fix the problem.
5. Reset all settings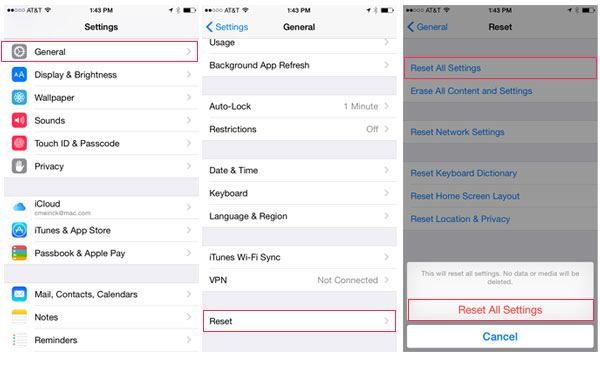 To reset all settings of iPhone can resolve certain software issues. Navigate to your iPhone, and go to Settings > General > Reset > Reset All Settings to restore your iPhone's settings to factory defaults. You won't lose any file, app and other data.
6. Factory reset your phone
If your iphone is suffering from a malware attack or got a wrong update, then the issue can easily be solved by resetting your phone to factory settings, it will erase your iPhone data though. To do this, go to Settings > General > Reset > Erase All Content and Settings.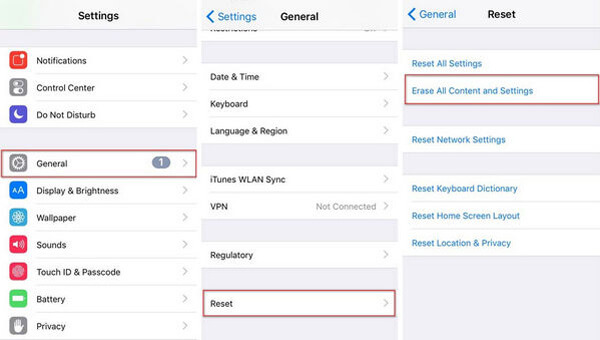 Part 3. Still not work? Try the ultimate solution - iOS System Recovery
If your iPhone still keeps restarting after following the basic solutions we mention above, you can try the ultimate solution. FoneLab - iOS System Recovery can be your best choice in order to resolve the iOS restart loop issue. It is compatible with all iOS devices like iPhone, iPad, and iPod Touch. This software is available for Windows and Mac and can be free downloaded.
If your iOS device malfunctions caused by the broken iOS system, then you can easily fix the issue with FoneLab - iOS System Recovery. Without any data loss, you can fix issues like reboot loop occurrence, blank/black/red/blue/white and so on.
Step 1 Launch iOS System Recovery
After downloading, launch FoneLab. Connect your iPad to computer with USB cable. Click More from the left modules and then choose the iOS System Recovery in the interface.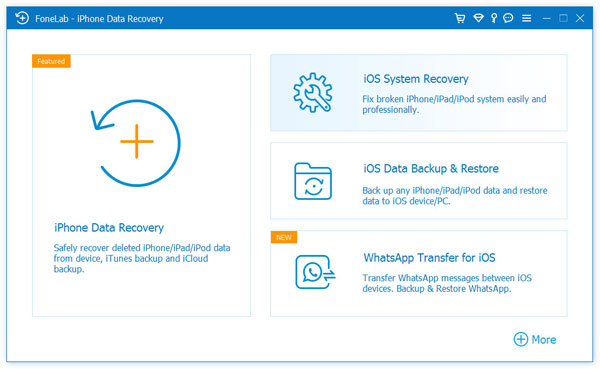 Step 2 Click Start button
Click on the Start button in the interface.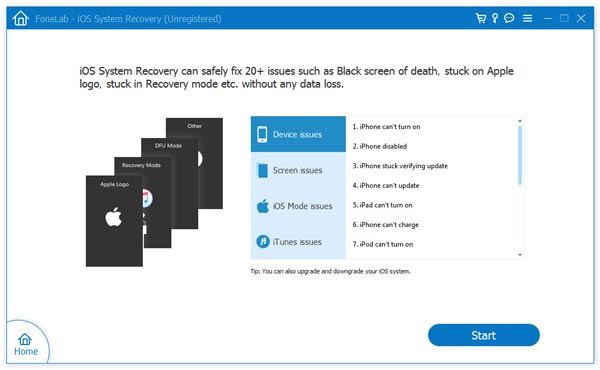 Step 3 Detect the issue
Then this smart program will check whether your iPhone has system issue. If so, the program will let the device be into the DFU or Recovery mode. Maybe your need to manually do it.
Enter DFU mode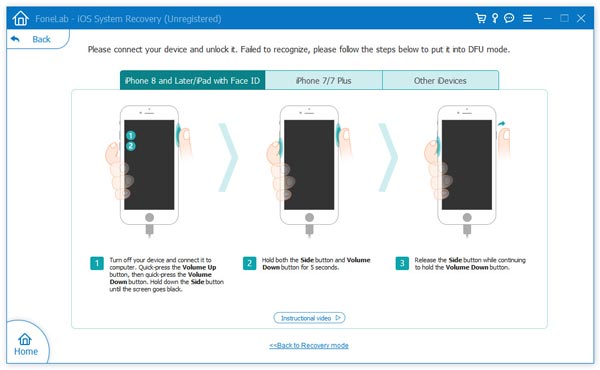 Enter Recovery mode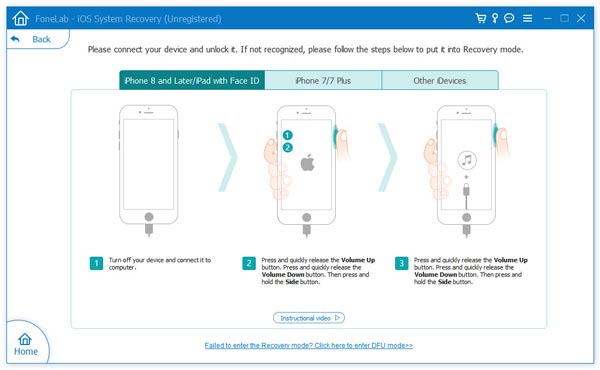 Step 4 Check the iPhone model
The program will soon detect your iPhone model. Check iPhone model to see whether it is right. Then click "Repair" button to download the appropriate iPhone firmware to suit your iPhone.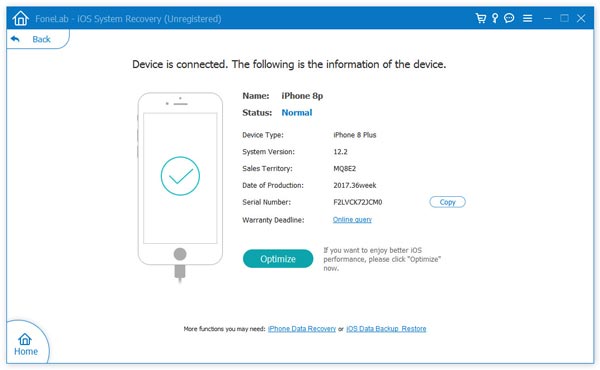 Step 5 Download iPhone firmware
Then iOS System Recovery will quick download iPhone firmware.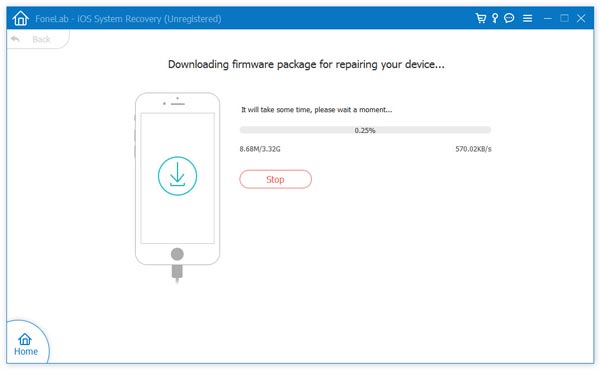 Step 6 Fix the iOS system
When the firmware download is complete, it can repair the broken iOS system and get the issue solved that iPhone keeps restarting.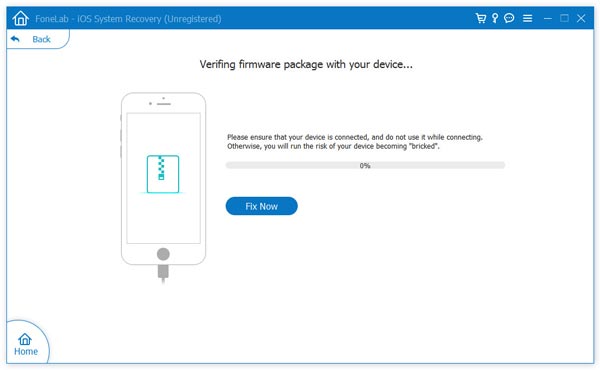 For more detailed information about iOS System Recovery, you can check the video below: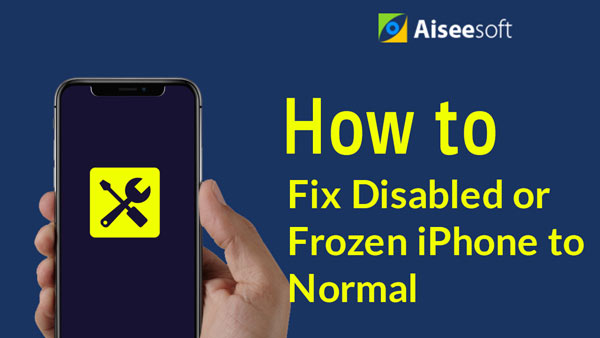 We mainly show you the solutions that can work when your iPhone keeps restarting. If you fail to fix the issue when you try the basic solutions, it may be the iOS system problem. FoneLab - iOS System Recovery will be of great help. If you have other ideas on how to fix the issue that iPhone keeps restarting, welcome to tell us.