Solutions to Reboot iPhone and Fix iPhone Reboot Loop (iPhone 14 Included)
Many iPhone users will face some common bugs that seems to surface out of nowhere after using their devices for a while, including battery life, apps crashing, touch screen unresponsive, iPhone frozen, black screen and more. iPhone 14 are not exception to these long chronic issues. Generally speaking, many of the problems can be solved when you simply reboot iPhone. However, iPhone stuck at boot loop could be a more awkward situation.
This articles gives you the instruction to reboot iPhone within simple steps, and how to fix iPhone stuck at reboot loop.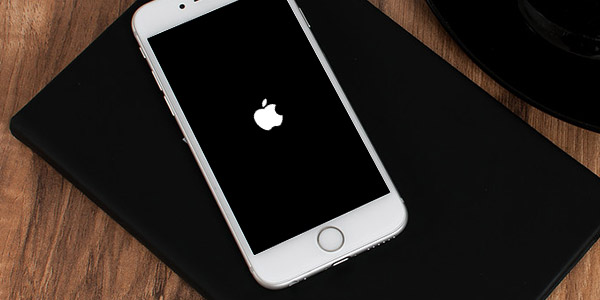 Reboot iPhone
Part 1. How to force my iPhone to reboot or restart
Sometimes iPhone could be locked up completely and does not respond at all. You could try to force to reboot by using the following operation: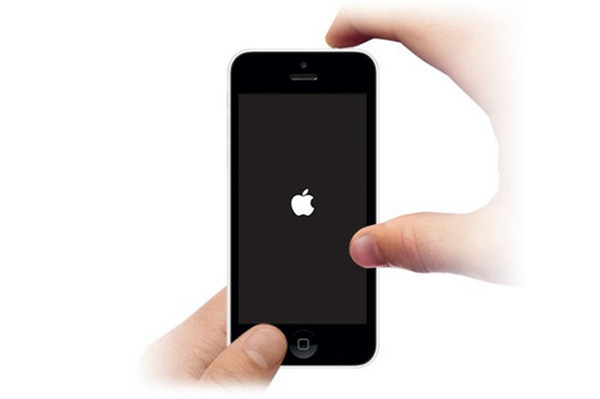 Step 1 Hold down the Sleep/Wake button and Home button simultaneously. But if you are using iPhone X or later, you need to quickly press and release the Volume Up button then quickly press and release the Volume Down button. After that, please press and hold the Side button.
Step 2 Let go when the Apple logo appears.
That's it! This will usually help you reboot iPhone 6. But as I have said, it wouldn't be a real problem if iPhone 6 can be rebooted easily. What to do if your iPhone 6 is stuck at reboot loop?
Part 2. Fix iPhone stuck in boot loop
Firstly, let us get to know some common reasons why reboot iPhone can be stuck:
1. Battery connector mistakes - The battery connector can malfunction which could mean that your device is not getting enough power, causing the boot loop.
2. Software update - Upgrading to the new OS can cause iPhone reboot as well. Your iPhone can get stuck in the middle of the update, and cause these anomalies.
3. Jailbreaking the OS - Jailbreaking can cause serious problems. If not done perfectly, your iPhone can break down and may not be able to perform even the simplest of tasks.
How to fix iPhone stuck in a boot loop
When you reboot iPhone and get stuck in a boot loop, the best method is getting help from an iPhone recovery tool. Here I highly recommend you the most professional iOS System Recovery tool, which could help you easily recover iOS system, and fix iPhone to normal. Powerfully, iOS System Recovery enables your device to get rid of the dilemma when you reboot iPhone and get stuck.
Here are the following steps to fix iPhone stuck in boot loop via iOS System Recovery, firstly, download and install iOS System Recovery on your PC.
Step 1 Connect your iPhone into PC via a USB cable. Then click More Tools from the left menu, and iOS System Recovery in the main interface.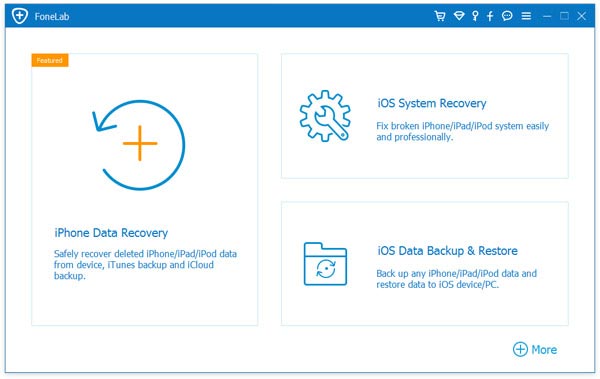 Step 2 Click Start to begin. You can exit iPhone boot loop using this function.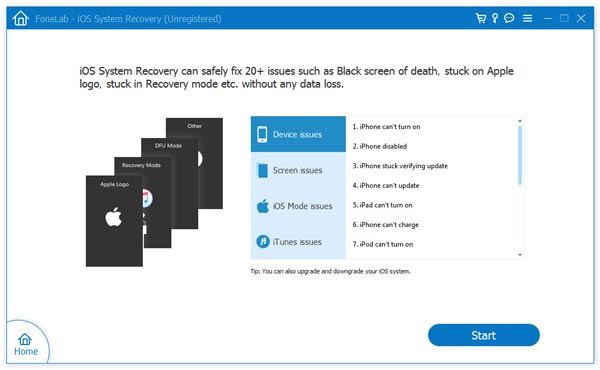 Step 3 iOS System Recovery will recognize the "stuck in iPhone boot loop" situation automatically. Click Repair to directly get the proper iPhone firmware. If you've already downloaded the plug-in before, you can hit the "Select" button to repair the iPhone system.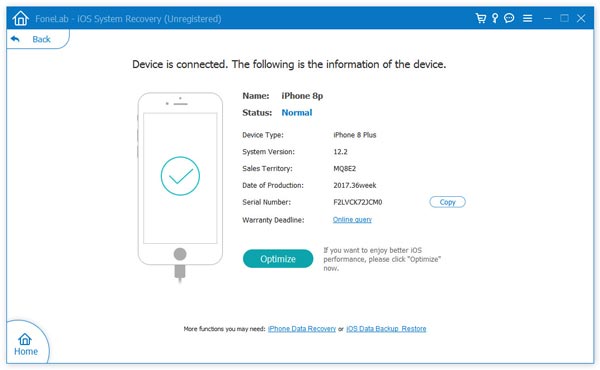 Step 4 For minutes, the downloading process will be done. FoneLab will continue to repair your iPhone system. About 5 to 10 minutes, your iPhone will exit the boot loop instead of being stuck in it. FoneLab will fix your iOS device to normal.
You can watch the video to learn more about iOS System Recovery: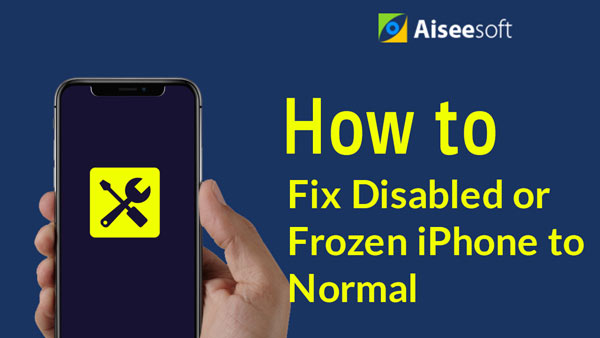 After this, you can reboot iPhone. There! Problem solved!