Voicemail Won't Delete on iPhone and How to Fix it
The calls received from spammers will go straight to the voicemail without ringing. When I try to delete the voicemail, it keeps coming back immediately. How can I completely stop and delete the voicemail?
With the convenience of iPhone voicemail brings us, some frustrating issues also appear. If you are facing the same situation that your iPhone voicemail won't delete, you can check this article for solutions. This post aims to provide methods to fix iPhone voicemail won't delete issue.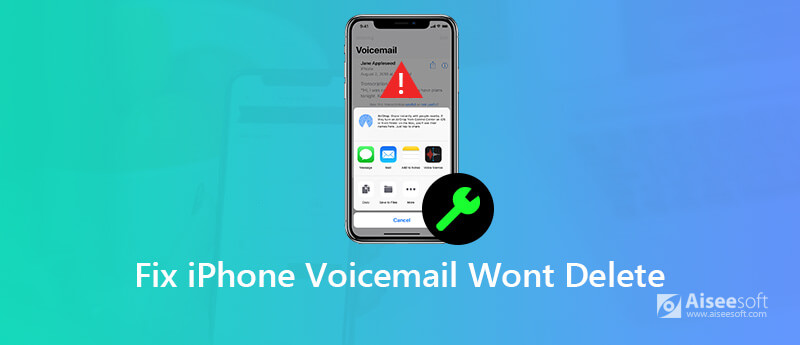 Part 1. Why Won't Voicemail Delete on iPhone
To deal with the issue that iPhone voicemail won't delete, we summarized two main reasons. You may encounter the frustrating problem under bad network connection. Certainly, you can't delete voicemail on your iPhone with bad network. Another reason is that you may not delete the voicemail completely, so they can remain on your iPhone.
Part 2. How to Solve iPhone Voicemail Cannot Delete
iPhone voicemail won't delete can be a frustrating issue. With more and more voicemail stocking, the less iPhone storage will free up. Yes, they are taking up your iPhone storage. If you are facing the same issue that voicemail won't open on your iPhone, you can follow these methods to deal with it.
Set iPhone to Airplane Mode
The most common way to fix iPhone voicemail can't open is to set iPhone to Airplane mode. It is quite simple to enable airplane mode.
Step 1.
You can swipe up from the top/bottom of your screen. Tap the airplane button to enable Airplane Mode.
Step 2.
Go to the phone app, select and delete the visual voicemail.
Step 3.
Then, go back to turn off the airplane mode.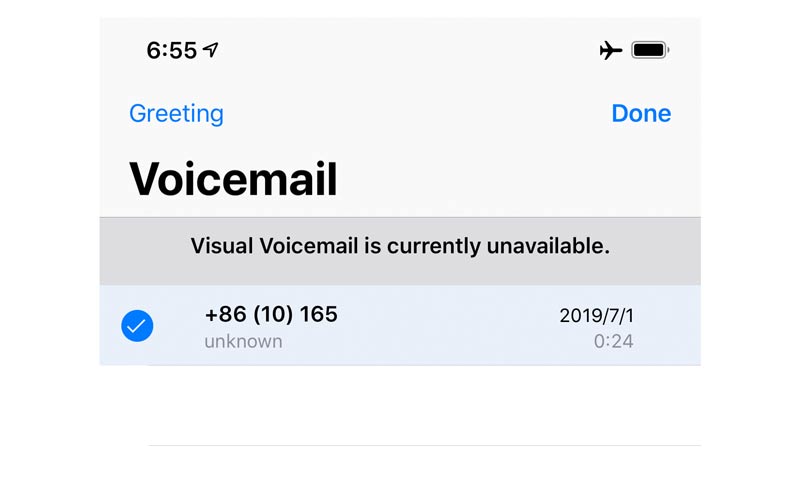 Reset iPhone network
Perhaps, a bad network connection encounter you to delete iPhone voicemail. Follow the steps to reset the network to fix the issue.
Go to Settings > General > Reset > Reset Network Settings. After that, reconnect the network, and try to delete the voicemail.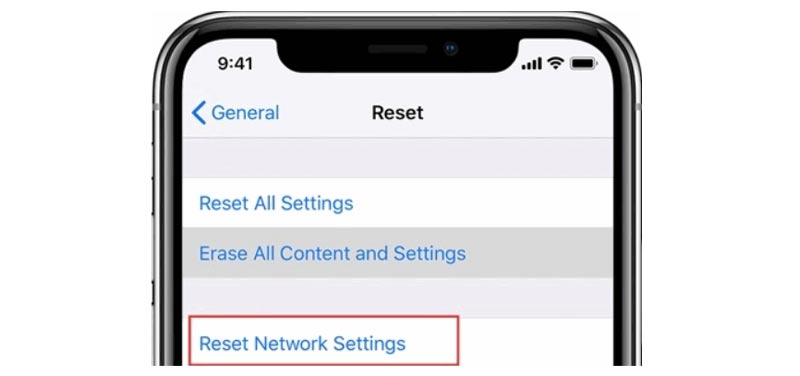 Delete from network
If turning on airplane mode doesn't work, you can delete voicemail from your network.
Step 1.
Dial your own voicemail number. If you are using the Version wireless, you can dial "*86". Or if you are using AT&T, you can hold the "1" key.
Step 2.
Select and delete the voicemail.
Step 3.
You can call it back again. Then, you are noticed with no voicemail on iPhone.
Reset your iPhone
If resetting network doesn't work, you can try to reset your iPhone. Just go to Settings > General > Reset > Erase All Content and Settings.
This process will erase all data and settings on your iPhone. If you want to save some important data, you can use Aiseesoft iOS Data Backup & Restore to back up important files. It should be your best choice to backup and restore your iOS data.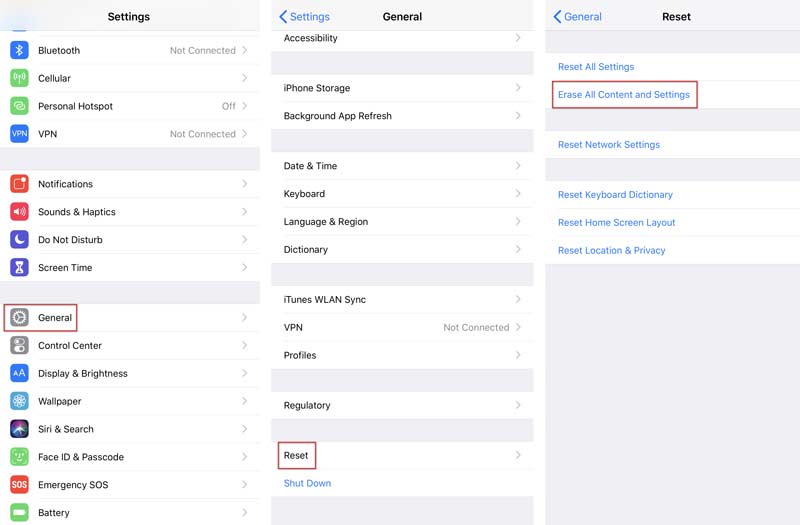 Clear deleted iPhone voicemail
As we mentioned, your iPhone voicemail still exists because you didn't clear them completely. So, the major factor is to clear the deleted voicemail messages. You can go to phone app, find and delete the voicemail. Then, the deleted voicemail still stays in Deleted Messages. Navigate to Deleted Messages, and tap Clear All to fully delete it.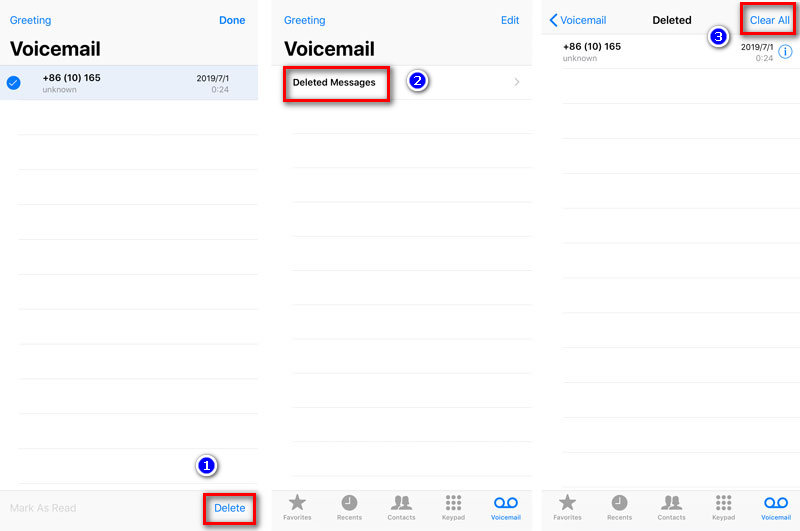 Part 3. Best Way to Delete Voicemail with FoneEraser
The most efficient way to delete voicemail on your iPhone is to use the third-party software. Aiseesoft FoneEraser is the most powerful utility to delete voicemail and all content and settings on your iPhone thoroughly. Offered three erasing levels, you are able to erase any data on iPhone/iPad/iPod to protect your privacy.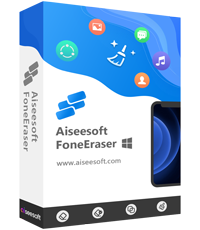 Downloads
Delete voicemail, photos, music, contacts, call history, messages, etc.
Erase all content and settings to free up storage on your iPhone.
Offer 3 erasing modes, including low level, medium level and high level.
Support iPhone 11/XS/XS Max/X/XR/8/7/6/5, iPad and iPod.
How to delete voicemail and all content on iPhone
Step 1. Run FoneEraser
Connect your iPhone to computer via a USB cable. Free download, install and launch FoneEraser on your computer.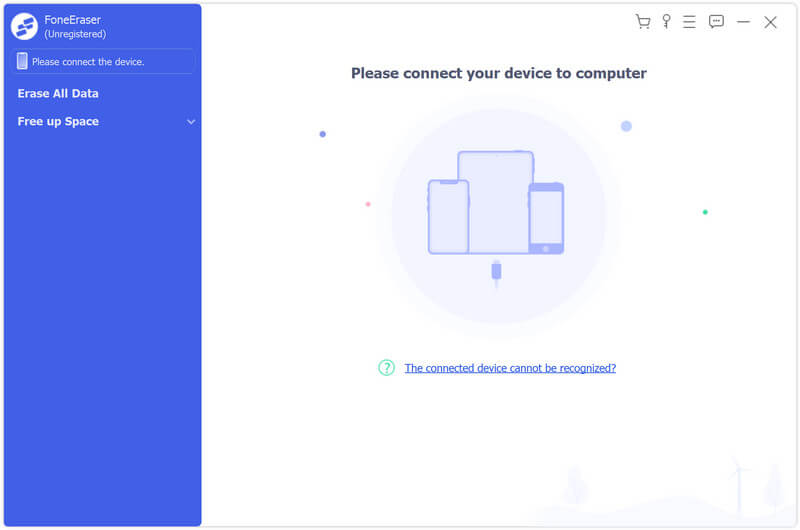 Step 2. Choose erasing mode
You can select the erasing mode from low level, medium level and high level. Then, click "OK" button.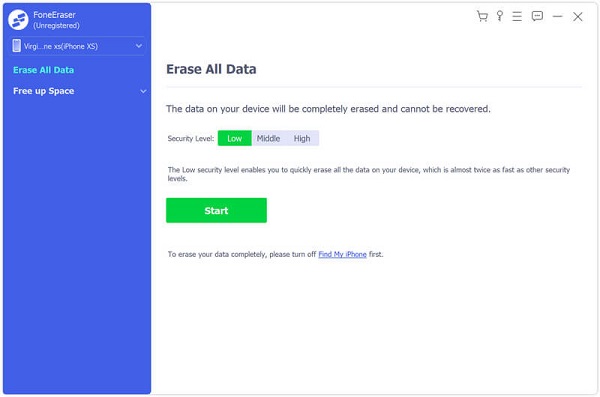 Step 3. Delete voicemail
After choosing erasing mode, click "Start" to start erasing voicemail, all content and settings on your iPhone.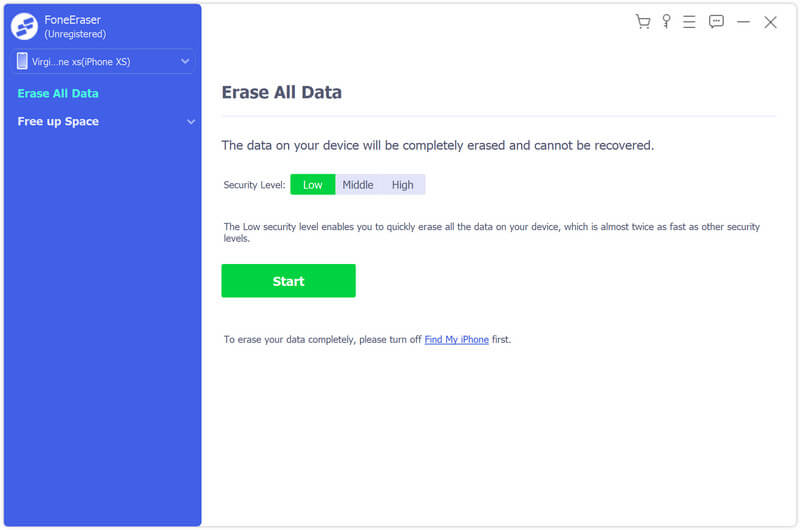 More than deleting voicemail, FoneEraser can erasing all settings and content, including contacts, text messages calendar, notes, Safari history, videos, calendar, iBooks, Podcast, iTunes U, TV Shows, ringtones, audio books, voice memos, apps and more.
Part 4. FAQS of Deleting iPhone Voicemail
Why is my voicemail unavailable on my iPhone?
It may come from the disconnection from your carrier. Here are the solutions: 1. Try to reboot your iPhone later. 2. Change your voicemail password. 3. Updating your system. 4. Turn airplane mode on and off.
How can I find voicemail settings on iPhone?
Tap Settings on your iPhone. Find Notifications and tap phone. Turn on the notification and choose Notification on screen lock. Adjust the sound, vibration and more according to your need.
Why doesn't my Phone tell me when I have a voicemail?
You can check your notification settings for voicemail.
Conclusion
WhatsApp provides us with a simple and convenient way to chat with friends, family and others. It can also work as a great tool to organize social events, discuss things, and share photos and videos and more. However, WhatsApp messages regularly get deleted due to various reasons. In that case, you can rely on the recommended 3 methods above to see deleted messages on WhatsApp.

Leave your comment and join our discussion
Conclusion
We mainly mentioned why iPhone voicemail won't delete and comprehensive methods are listed above. With the third-party erasing tool FoneEraser, you can easily remove voicemail and other useless data on iPhone. If you have any better solutions, please don't hesitate to leave us a comment.

Leave your comment and join our discussion