Three Methods to Access iCloud Calendar from PC
iCloud is Apple's cloud storage service, offering integrated online backup and syncing for Apple devices. iCloud is a built-in tool on iPhone, iPad, Mac. It enables Apple users to keep calendars, contacts, mail, notes, photos, reminders and more files in sync between iOS devices. But, what if you want to sync iCloud files with Windows PC.
In fact, there is more than one way for you to access iCloud on Windows. In this article, we will take iCloud calendar as an example, and show you how to access iCloud calendar from PC.
Generally speaking, there are three methods for you to access iCloud calendar on Windows. You can choose to access iCloud calendar via the iCloud Control Panel, or via the iCloud website on iCloud.com.
There is also an iCloud backup tool for you to easily access iCloud files and sync iCloud calendar with Windows PC.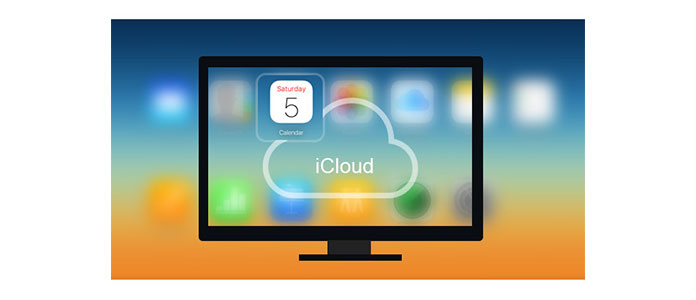 Access iCloud Calendar from PC
Method 1. Access iCloud calendar from browser online
This way of getting to iCloud calendar is supported by Apple. You can follow it with the steps: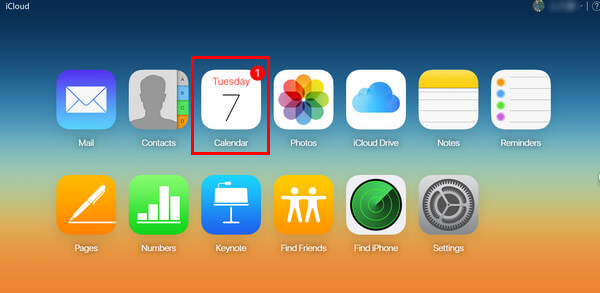 1Visit iCloud official web in your browser, https://www.icloud.com/
2Log in your iCloud account, and you can see your iCloud backup here, including iCloud calendar, photos, notes, etc.
3Click "Calendar" to access and view all your calendar events from your iPhone/iPad.
Method 2. Access iCloud calendar with iCloud Control Panel
In this way, you need to download "iCloud Control Panel" on your computer firstly. Steps are as the following: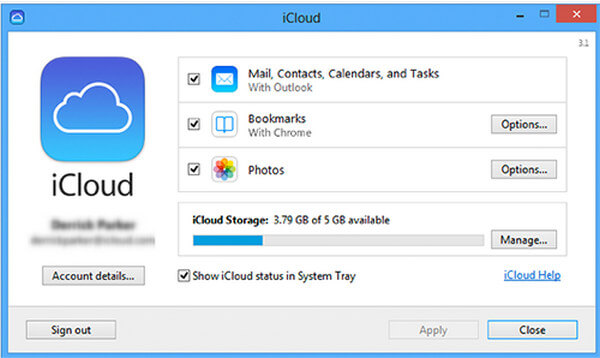 1 Launch "iCloud Control Panel" on your PC/Mac.
2 Sign in your iCloud with your Apple ID, and you can access your iCloud calendar data information.
3 Checkmark "Mail, Contacts, Calendar, and Tasks".
A pop-up window will tell you the location where you store your iCloud calendars. Then you just need to open the folder it tells, and go to it for accessing iCloud calendars.
Note: To create an iCloud account you need an iPhone, iPad, or iPod touch with iOS 5 or later, or a Mac with OS X Lion v10.7.5 or later. Microsoft Outlook 2007 or later is required for accessing email, contacts, and calendars.
Method 3. Sync iCloud calendar with iCalendar tool for PC
With the above methods, you are able to access your iCloud calendars easily. However, if you want to back up and sync iCloud calendars with your computer, you will find they are not perfect to meet your demands. So we introduce another way to access iCloud calendar with iCloud Calendar Viewer. Firstly, free download this iCalendar tool to your PC or Mac for a iCloud calendar backup. Take the following taps to have a try.
1 Recover from iCloud backup
Click "Recover from iCloud Backup File", and log in it with your iCloud account. (iCloud password forgot? Recover iCloud password here.)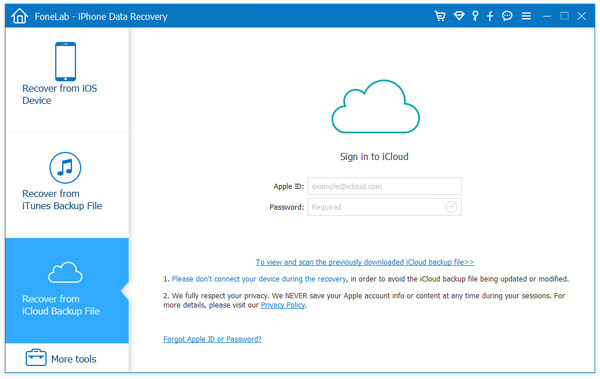 2 Download iCloud backup
After signing in your iCloud account, click "Download" (find the latest backup date in which you can find your wanted iCloud calendar.)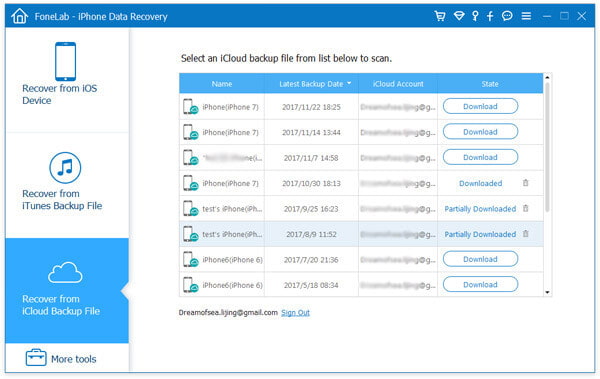 3 Access iCloud calendar on PC
Check the "Calendar" in the left column of the interface, scan and wait till you can preview all the iCloud calendar you need. Click "Recover" button in the right corner, and you can backup iCloud calendar to PC. Then you can try to sync iCloud calendar with Outlook as you like.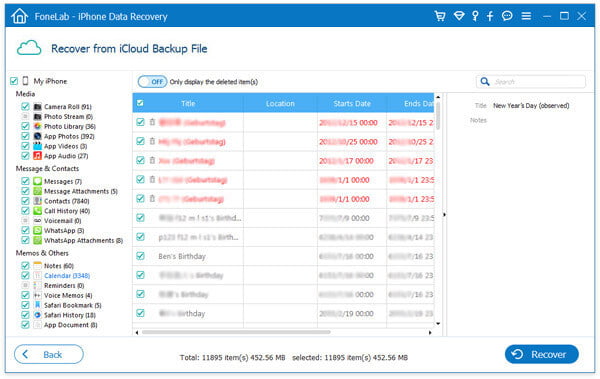 This method of accessing iCloud calendars is also very easy. Compared with other ways above, the last one also gets more advantages in managing iCloud backup. You are able to view iCloud photos, messages, notes, etc. before downloading to your computer, you can choose to backup iCloud backup like calendars, photos, bookmarks, etc. to PC selectively instead of the entire synchronization.
You may need: How to fix iCloud photos may not syncing
FAQs of iCloud calendar on PC
How do I view iCloud photos on my PC?
Open a browser on your PC and go to iCloud.com. Sign in with your Apple ID and password. Then click Photos > All Photos. Here you can view all your iCloud photos on PC.
Why does my iPhone not sync with Outlook Calendar?
There are common reasons that cause iPhone calendar not syncing to Outlook. The Outloook account is not being connected to your iPhone. Your iPhone default calendar is mistakenly configured. Or you have selected incorrect calendar when creating an event.
Can I merge my Outlook calendar with my iPhone calendar?
Yes. Open iTunes on your computer and select Preferences on File menu. Click the Devices tab, and check Prevent iPods, iPhones, and iPads from syncing automatically. Connect your iPhone to computer and make sure Outlook is installed. Click your iPhone on Devices menu and click the Info tab. Check Sync Calendars with box and select Outlook from pull-down menu.
In this article, we have mainly showed you three methods to access iCloud calendar from PC. Still have more questions about iCloud calendar, such as how to sync iCloud calendar to Outlook on PC, or how to solve iCloud calendar spam, feel free to leave your comments down below.