How to Send Group Messaging on iPhone and Android Phone
As the reliable way to communication with others, people still prefer to send text messages. Whether the phone is powered off or out of the service, the recipient can get messages as soon as there is the signal.
When working with groups, we would like to choose group messaging instead of sending messages one by one. For instance, you can just prepare a simple group text message and convey it to all your family, friends or colleagues when you want to have a party. After you enable group messaging feature, you will find that sending group text messages is really the best and most efficient way on iPhone and Android Phone?
How to send group messaging on iPhone and Android smartphone?
Is there any flexible and reliable group messaging app?
Then you need to read this article.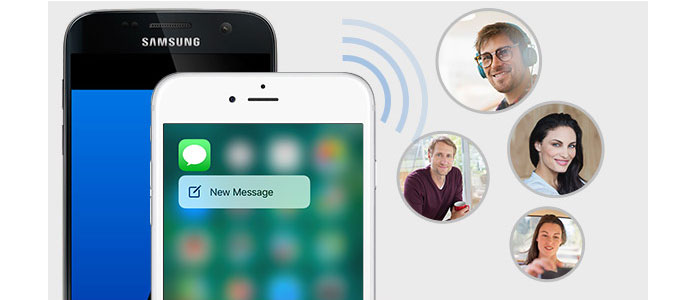 Part 1. How to send group messaging on iPhone
Method 1. Send out group messaging on iPhone
1Navigate to "Messages" app on iPhone and choose "Compose New Message" option at the top-right corner.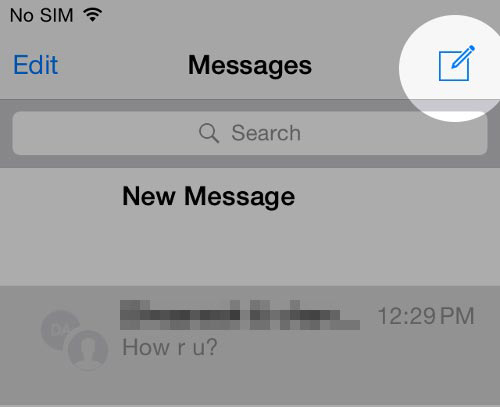 2Now locate and type the group phone numbers or the email-id of the target group member with whom you want to message.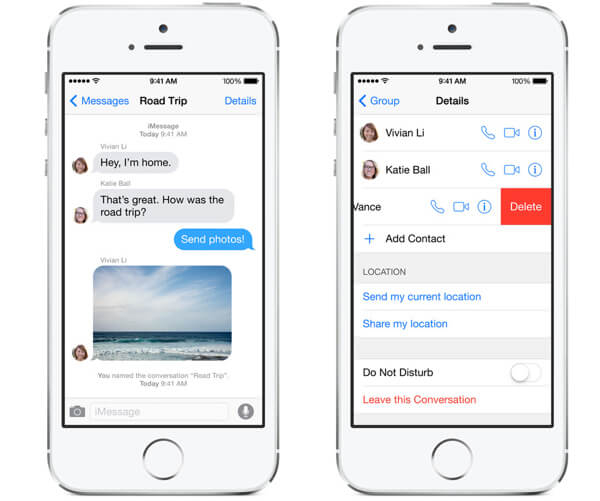 3Type what you want in the messaging box and then tap on "Send".
That's done. The group text message has been sent out to all group member. Soon you will get more than piece of message and the reply from the recipient will display in the thread.
Method 2. Create a new contacts group for group messaging via iCloud
The second way of sending group messages needs you to get contacts from iCloud and create the group contacts to send the messages.
1Visit icloud.com, and log into iCloud with your Apple ID and password. Click on "Contacts".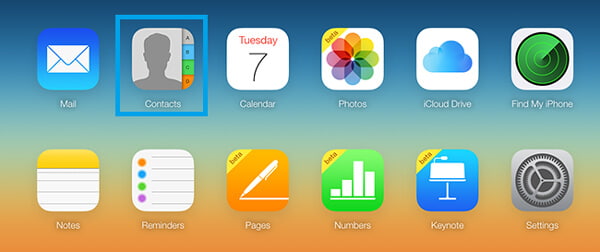 2Then choose the "Plus" option at the bottom-left corner. Choose "New Group".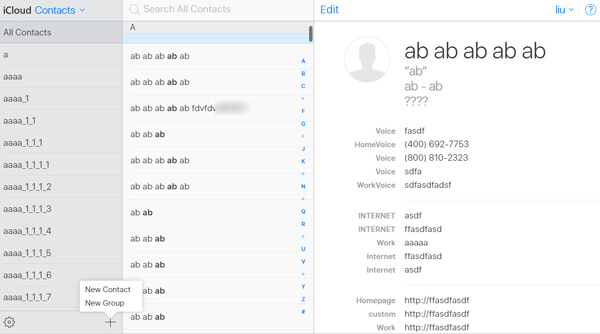 3Enter a contact name, click outside the window and the name will be saved. Repeat this action and then click on All Contacts group. Drag the contacts names and then drop them over the new contacts group.
4Repeat Step 3 add contact to the new group. In this way, you can create many a group for group messaging. Now launch Contacts app on iphone and you will find the new group shows up. Send group message right now.
Part 2. How to use group messaging on Android phone
1Tap on "Contacts" on Android phone. Click on the Groups tab. Different Android phones may have different "Group" option.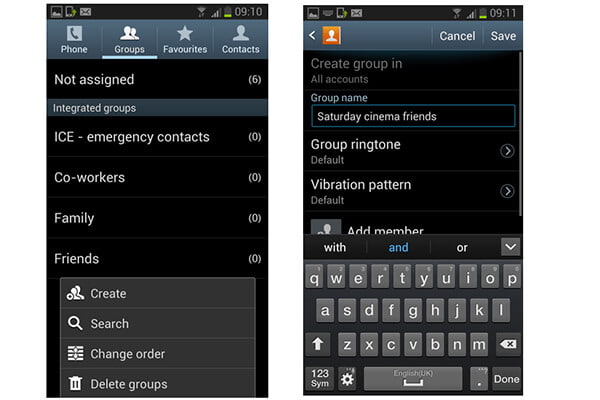 2Enter a group name for further use. Tap "Save" when it is finished.
3Tap on the new group and add new group member. You need to list group contact member.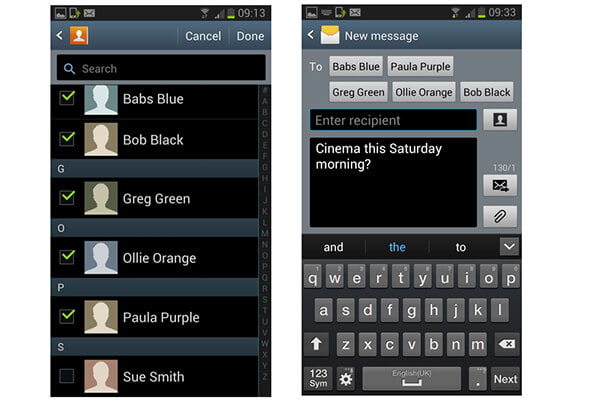 4Your group has been created. Group messaging on Android now. Navigate to "Messages" app, select the group to send the message.
Part 3. Best group messaging apps
No.
Program
Screenshot
Pros
Cons
1

BBM

◆

Individual and group text messaging.


◆

Provide various smiley emoticons.


◆

Instantly add the picture of your friend's barto BBM


◆

Set status and personalize avatars


◆

Back up various contacts

◆

Fail or be slow to send pictures.


◆

Pictures must be kept before viewing.


◆

Fail or be slow to transfer voice Notes.


◆

Status setting is limited.

2

WeChat

◆

Voice messaging is perfect.


◆

Able to send audio/video messages and voice calls.


◆

Group messaging and chatting.


◆

Provide various emoticons & stickers.

◆

No feature of "Online" or "Offline" status.


◆

More cater to Chinese users.

3

◆

It's a cross-platform Messaging.


◆

Communicate and message with Google contacts.

◆

Google+ Account is needed.


◆

No Read receipts.


◆

Set no status

4

◆

Send group message to 50 contacts


◆

Make video/voice call, send text messages, share photos/pictures


◆

Send music messages

◆

Video quality may be uneven.


◆

Video calls have long delays and poor voice-syncing.

5

GroupMe

◆

Create a dedicated number for each virtual communication.


◆

Deliver more features than competing messaging apps.

◆

Create no new group chat by adding new people to existing one.


◆

Sometimes may not work very well.
In this article, we mainly show you how to send group messaging on iPhone/Android phone as well as list 5 best group messaging apps. Hope this article can help you experience the joy of group messaging and liven up virtual communication with others!
When you receive the group messages and accidentally delete them, then you can read this post to recover iPhone text messages.