The Best Way to Make iPhone Ringtones on Mac and Windows for Free
I have many iPhone Ringtones on my iPhone, and I change them once one day. But I don't buy them online. I just make iPhone Ringtones myself by Ringtone Maker Shareware. Actually, iPhone Ringtone maker is m4r Ringtone Maker, such as mp3 Ringtone Converter, WMA Ringtone Converter and WAV Ringtone Converter. There are also iPhone Ringtone Converter for Mac or iPhone Ringtone Creator Mac.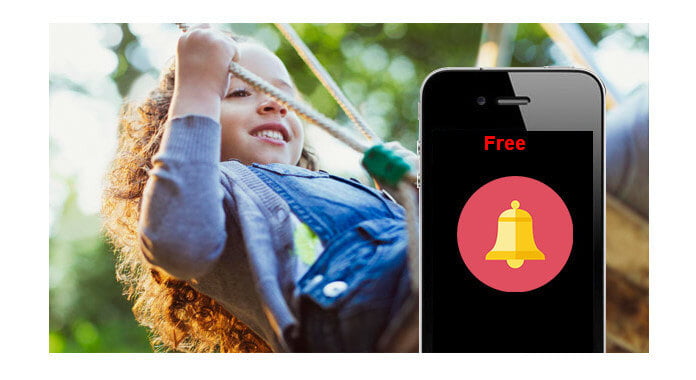 Here I will share how to make iPhone ringtones on Windows and Mac
For Windows:
Firstly, you need download iPhone Ringtone Maker.
Step 1Load Music
Click "Browse" on the right side of "Input File" to find your music that you want to make as your iPhone ringtone and click "Open" to load it into iPhone Ringtone shareware.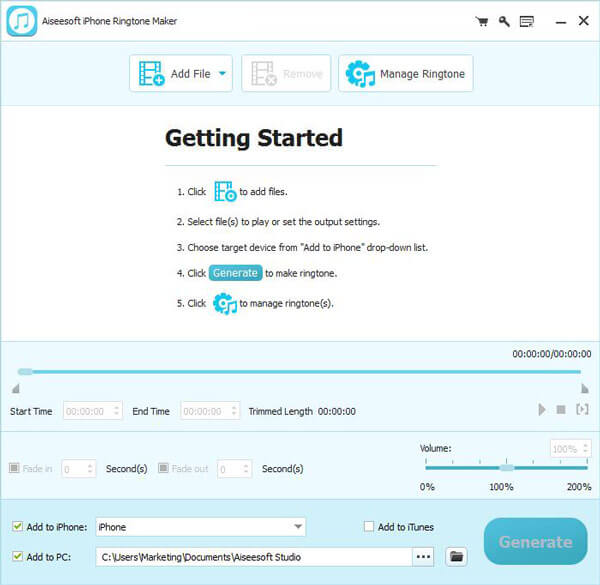 Step 2Choose iPhone Ringtones
1. Drag your "Start Slider" to the beginning of the "Slider Bar" and "End Slider" to the end, then to listen your whole audio file.>br/>2. a. Drag the "Start Slider" to find where is the beginning of your ringtone and Drag "End Slider" to make an End of it.
2. Type the exact "Start Time" and "End Time" in the box to choose your ringtone.
3. Then pre-listen your ringtone.
4. If you want to put your ringtone directly on your iPhone, just plug your iPhone to your computer and check "Export to iPhone" (4). If you just want to put it on your computer, click "Browse" on the right of "Local Output Folder" to find a place to put it.
Step 3Generate iPhone Ringtones After you have done the 3 steps, just click "Generate" to make your iPhone ringtones.
For Mac:
If you are a Mac user, you need to find iPhone Ringtone Converter for Mac or iPhone Ringtone Maker for Mac.
Here I have one for you, just download this iPhone Ringtone Maker for Mac.
Hope you enjoy this DIY process.
FoneTrans
For Mac
It transfers contacts, photos, music, movies, etc. between iPhone/iPad and iPod.
This iTunes sync alternative enables you to add photos, music, etc. from computer to iOS device.
Automatically convert video and audio to be compatible formats for iPhone iPad iPod.
The process of making your own iPhone ringtone on Mac is the same as on Windows.