Best Google Play Music Ringtone Maker to Make Your Own Ringtones
Are you getting tired of the default ringtone on your Android device? Maybe it's time to make a change. Even though there are a variety of pre-installed ringtones that you can select from the Settings app, sometimes, you still have a need to change the ringtones for some specific person, messages and notifications. Now we get to the point, how to change ringtones on Android? If Google Play Music is a good choice to change ringtones?
When you want to find some new ringtones, you may come to Google Play Music. Surely there are many ways of purchasing and downloading new tunes, but Google Play Music is always be the first choice to do that job. So here in this post, we will show you how to set a song from Google Play Music as your Android ringtone. Moreover, we will introduce a free ringtone maker to help you make your own ringtones with your favorite songs.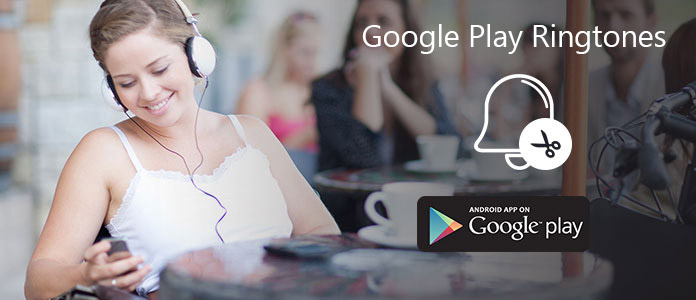 Part 1. How to find and set Google Play ringtones
If you want some ringtones more personal, you can check this part to get new Google Play ringtones from Play Music app. In case you don't know how to do it, we explain the details of each step below.
Step 1 Unlock your Android phone and open Google Play Music app. Then tap the three horizontal lines (Setting menu) at the top-left corner. Locate the Settings option and tap on it.
Step 2 If you want to save the Google Play ringtones on your external SD card, you can scroll down and choose External under Storage location.
Step 3 Find the Google Play music you want to set it as your Android ringtone, tap the downward arrow icon to download it to your SD card.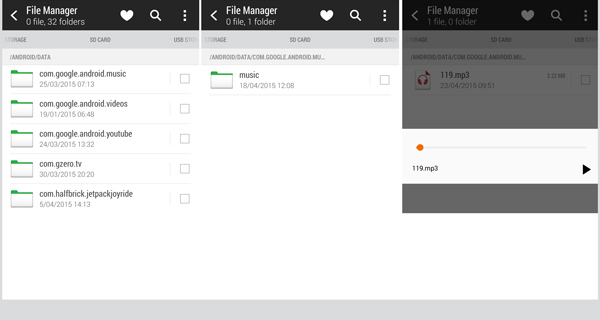 Step 4 When the Google Play ringtones are downloaded, you should find them and select one as your new ringtone. If you feel hard to find these Google Play ringtones, you can go to the File Manager.
Step 5 When you find the tones you want to use, tick the check box beside it and look for an option to Copy. Tap on it, then you need to return to the File Manager home interface and browse to Ringtones folder. Tap Paste to copy the Google Play ringtones into this folder.
Step 6 Get back to the Settings app, find and tap Ringtone option. Then you can easily set your new ringtone for Android from these Google Play ringtones.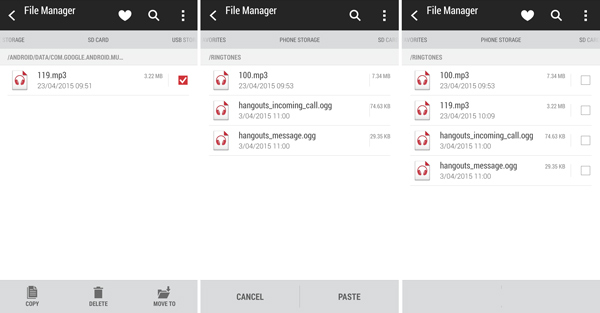 With this method, you can handily set Google Play ringtones as your new prompts of calls, messages or notifications. What's more, for some downloaded audios on your Android phone, you can still easily set them as ringtones. For some Android phones, you can directly find the song and set it as your Android ringtone. When you keep tapping on it, there will be a prompt guide you to set ringtone.
Part 2. How to make your own ringtone with Google Play Music Ringtone Maker
If you ever trapped into a situation that you just can't find the suitable ringtones for some special contacts? How about make your own ringtones? Many ringtone maker apps on the internet can help you edit music and make your own ringtones. In case you don't know which one you should choose, here we sincerely recommend the a Free Ringtone Maker to create Android ringtones. You can download it and give a try.
Step 1 Launch Free Ringtone Maker
Download this free Android ringtones making software on your computer with the download button above. Then install and launch it.
Step 2 Choose Clip
When you enter the main interface of this app, you can find that various editing functions are provided in it. Click on Basic Clip option to move to the next steps.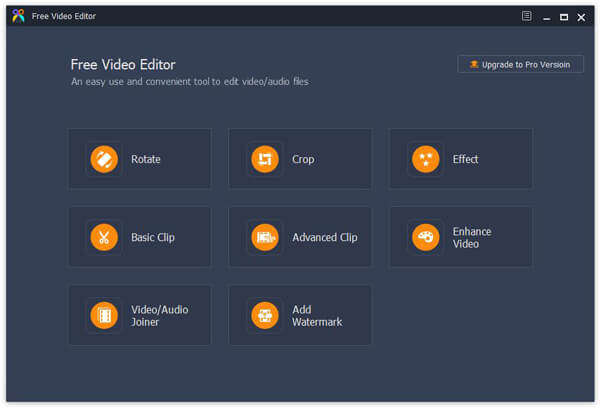 Step 3 Add video/audio file
Click Add File button to load the video/audio files you want to edit and set as ringtones. Apart from your favorite songs and other audio files, this Free Ringtone Maker enables you to create your own ringtones with videos. It has the capability to extract audio files from movies.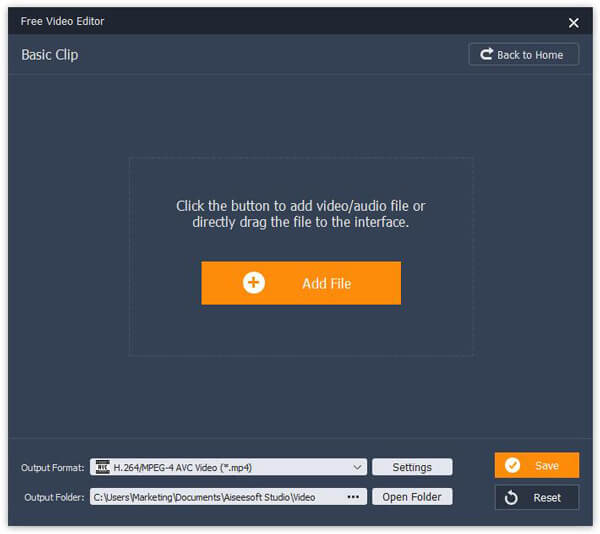 Step 4 Create Android ringtones
After the media files are loaded to this software, you can start to clip file to only keep the necessary part. A built-in video/audio player is provided for you to quickly cut the file.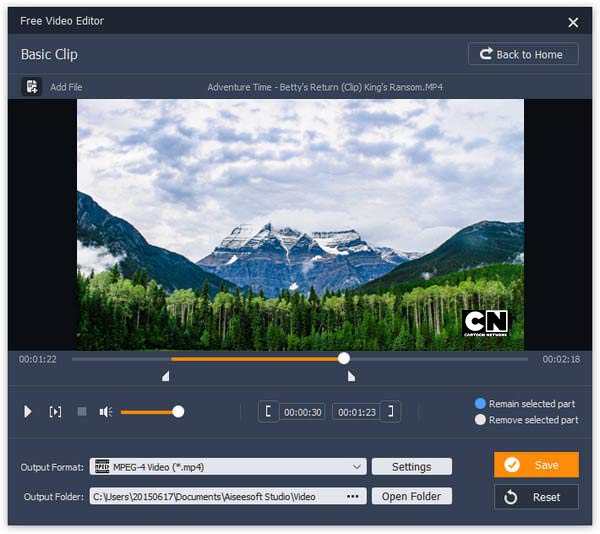 Step 5 Choose output audio format
Any popular video/audio format is supported by this Android ringtone creating tool, you can pick any supported output format for your phone. To do that, you can use the Output Format option.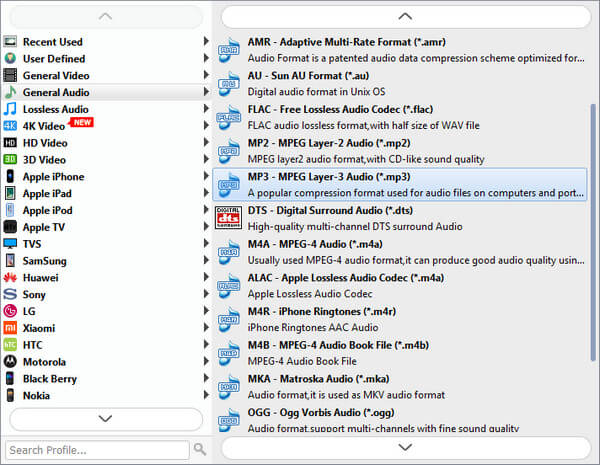 Step 6 Confirm the operation
Click Save button to confirm the operation. Just a few seconds later, the Android ringtones will be made and saved on your computer.
Just a few clicks, you can handily make your own ringtones for Android. As you can see, many frequently-used editing features are designed in this Free Ringtone Maker, you can free download it and edit your video or audio files.
We mainly talk about Google Play ringtones in this page. We show you how to set a song from Google Play Music as your Android ringtone. Moreover, we introduce you with a very easy-to-use ringtone maker app to help you make your own ringtones for Android. Hope you can easily set a ringtone you really like after reading this post. If you have any other questions, you can leave us a message.