How to Customize Ringtones for Android
"I get some awesome music and videos. I want to choose a specific part from the song and make it as a ringtone for my Samsung S7 edge. However, I don't know how to cut it and set any music segments to be my ringtone." - Linda
As the saying goes by Nietzsche, nothing is worth living for without music. Music has its magic and makes people happy and romantic. Many people, like Linda, would like to choose their preferred songs as their ringtones. Some people may have no idea of how to set ringtone on Android. Many users don't know how to make a customized ringtone. And here, we'd like to provide all solutions for all your problems about making ringtones for Android.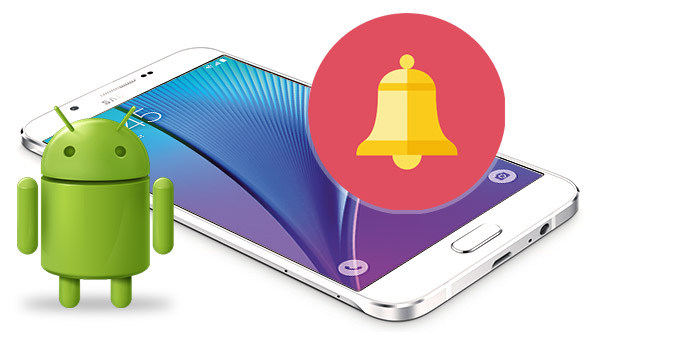 Top 3 sites where you can get ringtones for Android
There are many ringtones download sites throughout the internet that can help you get ringtones for Android. Before we show you the way to free make ringtones for Android, we will first show you three excellent MP3 ringtones sharing sites, ZEDGE, Fun For Mobile and Tones7.
ZEDGE

Ringtones for Android - Zedge
ZEDGE is one of the most popular sites where you can get free wallpapers, themes and ringtones sites for Android and other platform. Here you can free download ringtones for Android. You can browse and get ringtones for Android in ZEDGE according to your taste.
Fun For Mobile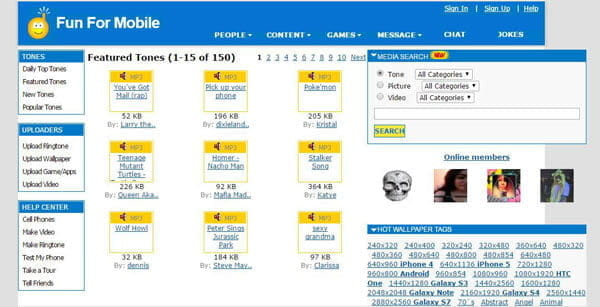 Ringtones for Android - Fun For Mobile
Fun For Mobile is another very well-known comprehensive website where you free download ringtones for Android as well as wallpapers, videos, albums and so on. In addition, it provides a convenient way that you can contact with other featured members in different funchat rooms.
Tones7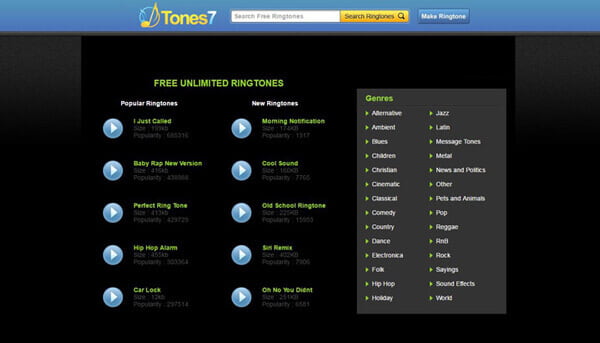 Ringtones for Android - Tones 7
Tones7 also enables you to get free ringtones for Android phone. Different with ZEDGE and Fun For Mobile, tTone7 is more like a free music downloading website and it offers all types of music for your Android phone. You can search for what you like and check the basic music information of each ringtone before you download them. Moreover, there are also many M4R ringtones for iPhone besides MP3 ringtones for Android.
A free way to make music be your ringtones for Android
Frequently-used Android ringtone formats are MP3 and WAV. Free Android Ringtone Maker is a professional video/audio converting and editing tool. The software highly supports all kinds of Android devices, Such as Samsung Galaxy S7 edge, Sony Xperia Z5, HUAWEI P9, HTC 10, etc.
Step 1 Install the Free Android Ringtone Maker
Download, install and launch the great Android ringtone making tool.
Step 2 Add video/audio file
Click Add file button and import your favorite video or music file.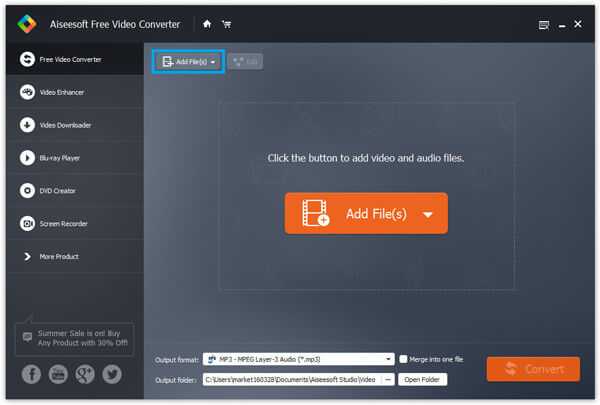 Step 3 Set audio format
If you want to change the audio format, click the button of Output Format and choose a suitable audio format for your Android phone or tablet.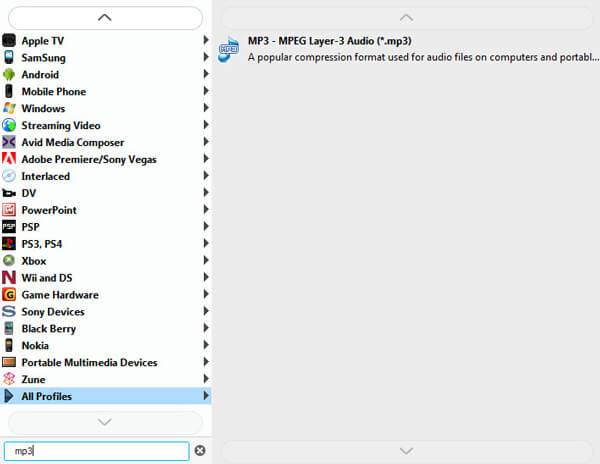 Step 4 Convert the edited audio/video
Click the button of Output Format and choose a destination folder for the clipped file. And here, you can set your music folder as the destination folder. After that, click the button of Convert to convert the clipped audio/video.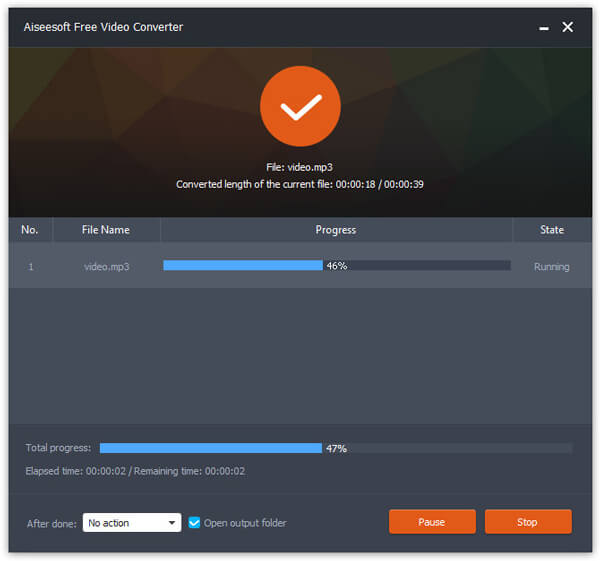 Use iTunes to convert M4A, AAC, AIFF to MP3/WAV
What if you get some M4A, AAC, AIFF audio that are not compatible with your Android device, what should you do? Apart from using Android Ringtone Maker, you can also use iTunes to make audio conversion. However, iTunes is not as smart as Android Ringtone Maker for iTunes only supports M4A, AAC, AIFF, WAV and MP3.
Step 1 Launch iTunes and import the audio in M4A, AAC or AAC.
Step 2 Go to iTunes Edit > Preference > Import Settings, and select MP3 Encoder or WAV Encoder.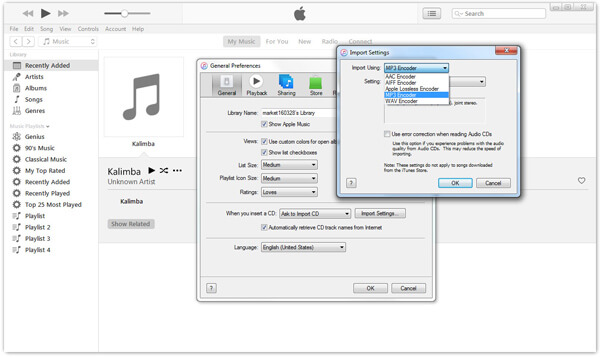 Step 3 Back to the iTunes interface, and highlight the music file and right click to find Get Info. Choose Options tab from the pop-up window, and set the starting and the stopping time. Kindly note that this feature only allows you to set a audio segment in 40 seconds. Click OK to save the settings.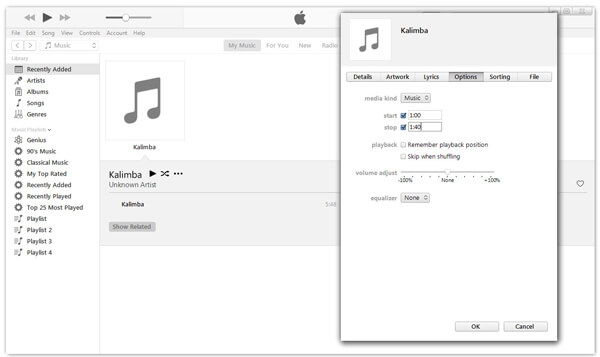 Step 4 Click the audio, tab "File" > "Convert" > "Create MP3/WAV version" according to your need. And you can find the converted file will show up next to the original audio.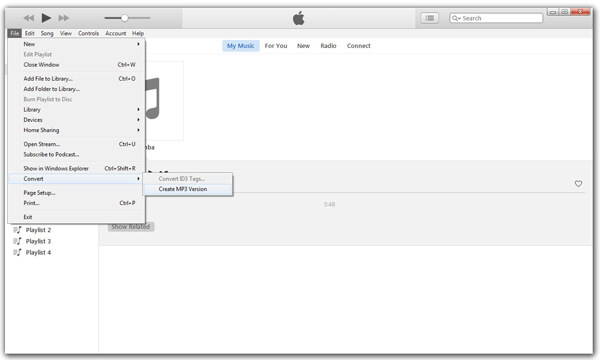 Step 5 Right click and copy the converted audio, and then paste it to the music folder of your Android device.
This way of using iTunes to make ringtones for Android is a little complicated. And you should pay attention to it. Moreover, if your play with iPhone, you can still follow the above two methods to create ringtones for iPhone.
Part 2. Choose the pre-made ringtone on Android
With the help of the two methods above, you can now freely to set the converted audio as your Android ringtone. Take MEIZU M1 Metal as an example:
Turn on your Android phone. Go to Settings > Sound & vibration > Ringtones and notifications. Then select the converted music file as phone ringtone or message ringtone from the music list. And tap the OK button. However, operations might be different with diverse brands of Android.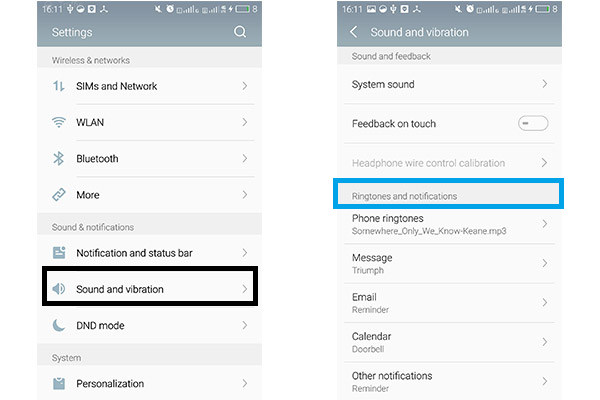 You can also add new ringtones by creating ringtone folder in SD card. Open File Manager, (the name might be different in different phones) from your Android phone, then navigate to SD Card. Open the Media folder and create a new ringtones folder. Then you can copy and paste the ringtone files you like into the folder. Return to "Ringtones" on "Settings", the new ringtones that you transfer to SD card are on the list.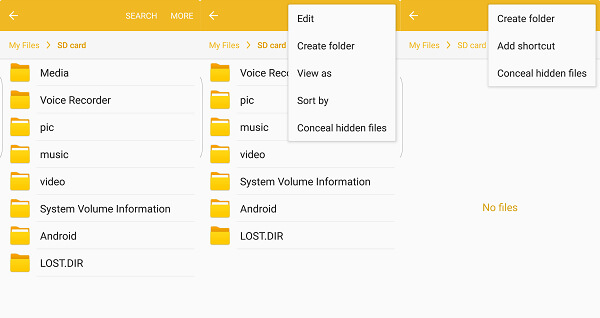 Hope this article can help you to make and set your coustomized ringtones for Android.