How to Make Ringtones with Ringtone Creator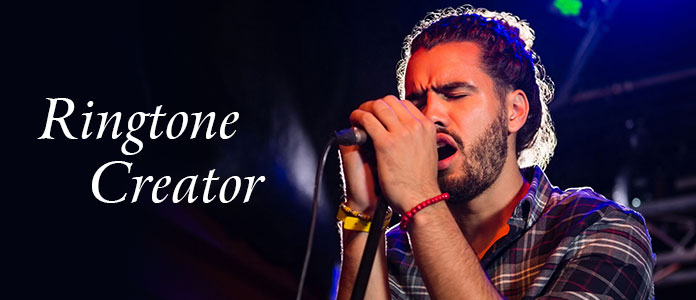 Ringtone is more like an expression of inner self, whether you are an Android or iPhone user, you will often change MP3 or M4R ringtones for call, alarm, message or other notifications. Even though there are many pre-installed tones on your Android and iOS devices, you may still not find a suitable ringtone you really like. Of course, you can purchase new ringtones from iTunes or Google Play Music, but nobody wants to pay for ringtones. How about making ringtones by yourself?
When you need a alarm bell to wake you up, or a ringtone to remind the call, hat better choice than a song you love? In that case, you need to make your own ringtones. There are many online ringtone maker and free ringtone creator apps on the internet can help you create ringtones. This guide list some great ringtones creator for you to choose from. Whether you want to make ringtones online, or prefer to use professional ringtone creator, you can find what you need.
Part 1. Ringtone creator - Ringtone maker online
If you just want to make one or two ringtones for your phone, it's not necessary to install any ringtone creator on your device. At that time, online ringtone maker can be a better choice. At the first part of this post, we will introduce you with some easy-to-use free ringtone creating sites. You can try anyone to make your own ringtones.
Ringtone Maker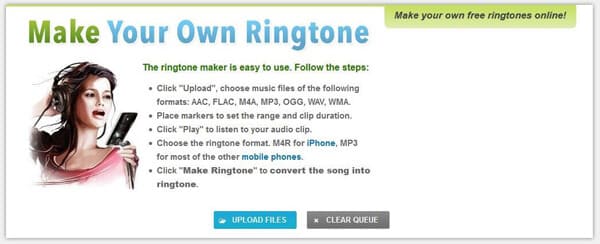 http://ringtonemaker.com/
ringtonemaker.com is one of the most popular ringtone creator sites which can help you make MP3 and M4R ringtones with ease. When you search for a ringtone maker on the internet, you can easily find this site. It highly support many frequently-used audio format like MP3, WAV, WMA, AAC, M4A, OGG, FLAC and more. So when you want to make ringtones with your favorite songs, you don't need to worry about the unsupported formats. Just drag the audio files to this ringtone creator, you can start to cut and make ringtones for iPhone and Android. It provides two output format, MP3 and M4R.
Ringtone Creator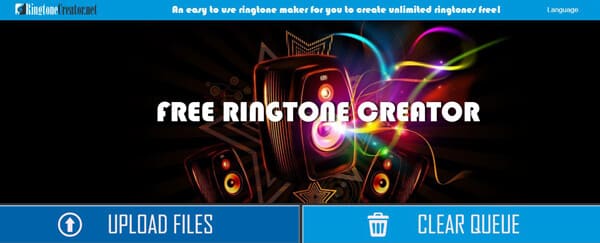 http://www.ringtonecreator.net/
ringtonecreator.net is another popular free ringtone maker tool. Similar to the first ringtone creator, it enables you to create your own tones with same steps. It claims that it supports AAC, FLAC, M4, PM3, WAV and VWM import formats. But when we load M4R and MP3 files, the loading is still successful. This ringtone creator app enables you to import more than one audio file at one time. It's very convenient. Besides the basic cutting feature, it also offers a repeat feature. This online ringtone creator also provides MP3 and M4R output formats.
Ringer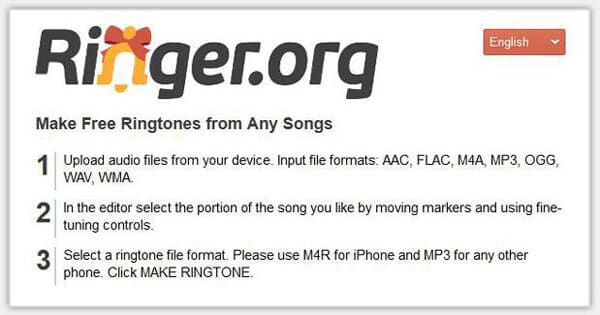 http://ringer.org/
When you enter ringer.org site, you will find out that, the recommended three online ringtone creator sites seem much alike. This ringtone creator is compatible with any popular audio format like MP3, AAC, FLAC, M4A, OGG, WAV, WMA, etc. So it can handle almost all your audio files. The output format is M4R or MP3. You can choose the right one according to your phone. Just load your audio and set the starting and ending time, you can handily make your own ringtones for Android and iPhone.
Part 2. Ringtone creator - Professional ringtone maker for iPhone
Many MP3 cutter and ringtone maker sites can help you cut audio and make ringtone. However, if you often make ringtones, these ringtone creator sites are no longer good choices, especially for iPhone users. When making M4R or MP3 ringtones online, the audio uploading process will cost too much time. Moreover, after creating, you need to download them to your computer. At this time, if you happen to be a iOS user, you also need to transfer ringtones to iPhone. The whole process is too complex.
Here we sincerely recommend a professional iPhone Ringtone Creator to help you easily get all jobs done. It allows you to create ringtones with any audio and then directly transfer them to your iPhone/iPad/iPod. It carries key ringtone creating feature and supports almost all video/audio formats. You should free download it and have a try.
Step 1 Launch iPhone Ringtone Creator
With the download button above, download and install this iPhone ringtone creating software on your computer. Run it and then click Add File to import your favorite songs.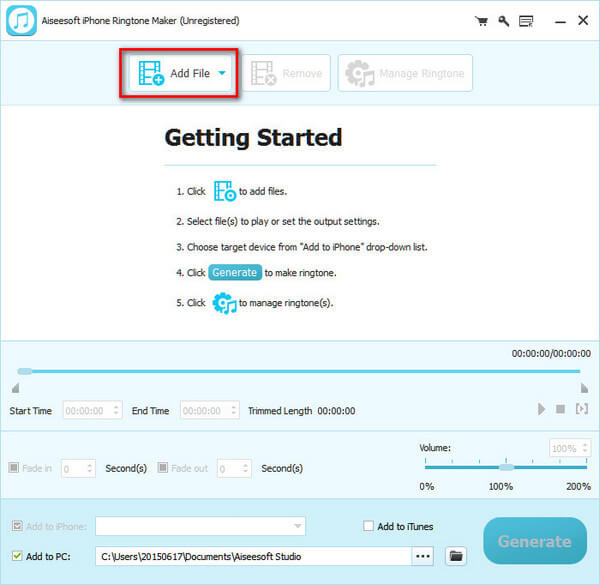 Step 2 Cut iPhone ringtones
Choose one audio file and then drag the arrow to set the start and end time. You can also input the number for starting and ending time. This iPhone creator enables you to define the audio effects by setting the fade in/out time and volume.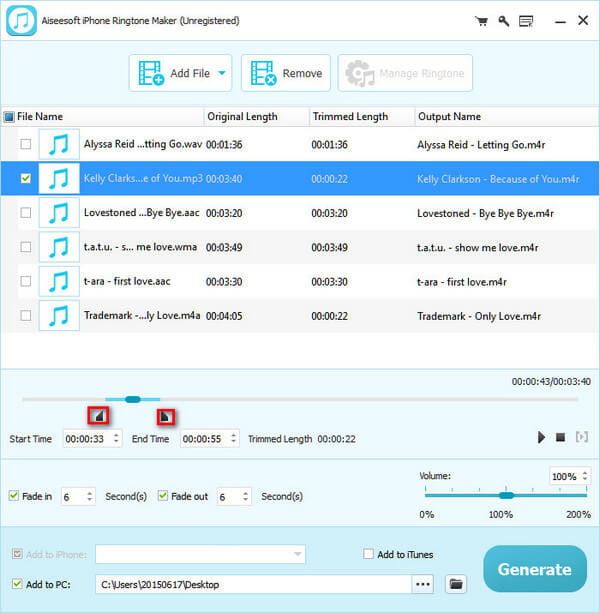 Step 3 Create your own ringtones
After all settings are done, you can click Generate button to start creating iPhone ringtones.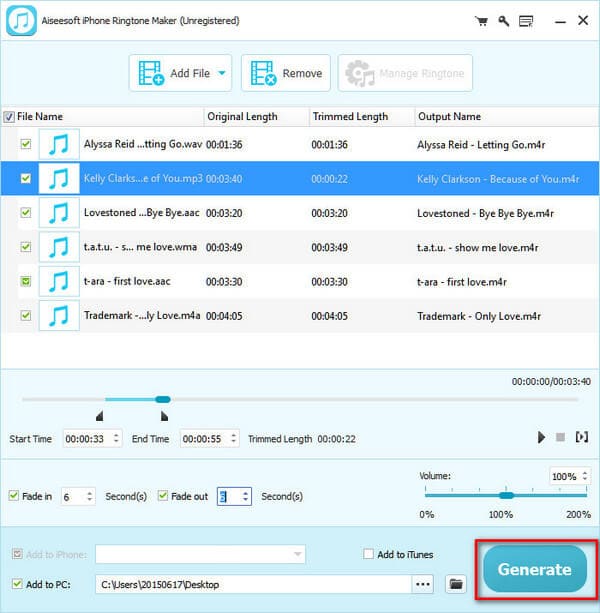 Step 4 Transfer ringtones to iPhone
If you want to directly transfer ringtones to iPhone, before you click "Generate", you should connect your iPhone to computer first. You can see a Add to iPhone option, tick the box before it. Then you can click Generate to transfer the created ringtones to iPhone. If you want to transfer these iPhone ringtones to iTunes, you can choose Add to iTunes option.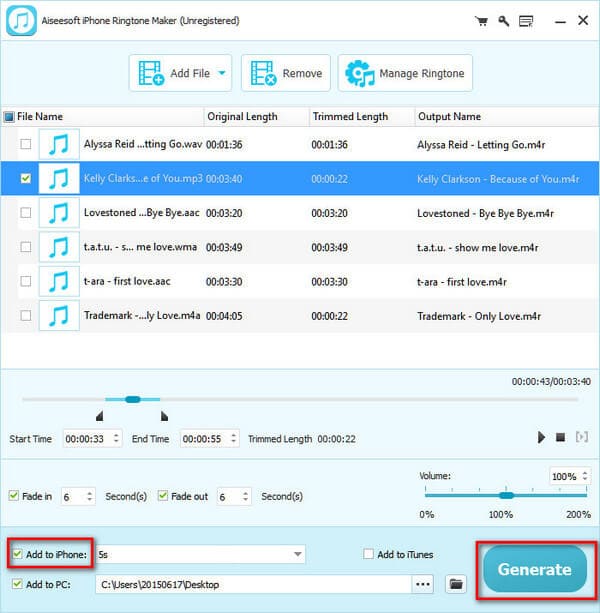 Within just a few clicks, you can handily make you own ringtones and transfer them to iPhone. These iPhone ringtones can easily be found in your ringtones folder on iOS device. We all know that, iTunes is not a good transfer tool. You will feel hard to transfer ringtones to iPhone with iTunes. In a word, iPhone Ringtone Creator is your best choice.
Part 3. Ringtone creator - Free ringtone maker for Android
Making and transferring Android ringtones is another thing. So here we introduce you with Free Ringtone Creator to make your own MP3 ringtones. It is designed with many powerful editing features which can give you a totally different Android ringtone creating experience.
Step 1 Run Free Ringtone Creator
Downloading, install and open this free Android ringtone creating software on your computer.
Step 2 Choose Clip
Various video/audio editing functions are displayed in the interface. You need to choose Basic Clip to begin making MP3 ringtones.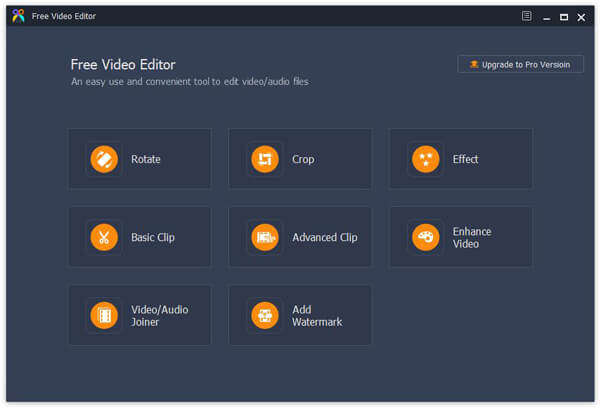 Step 3 Add and cut file
Click Add File button to load the video or music file you want to make ringtone. This free ringtone creator is compatible with any frequently-used video and audio format, you can import any file to it. Then you can set the starting and ending point to cut file to only keep the useful part.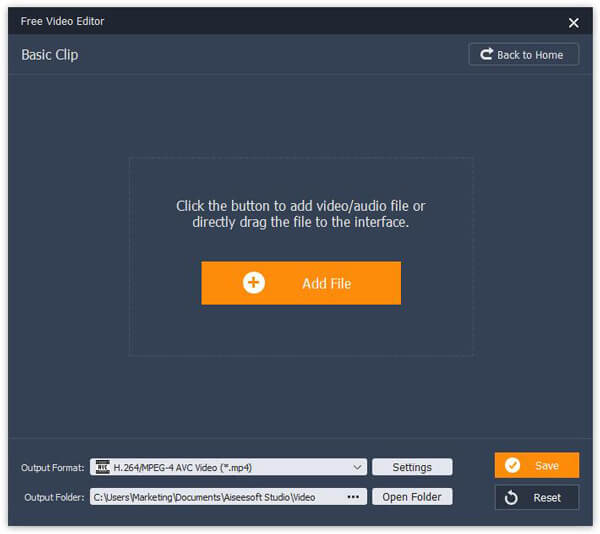 Step 4 Choose output format
Just click Output Format to choose the suitable format based on your device. Here you can choose MP3 as the output format for Android ringtones.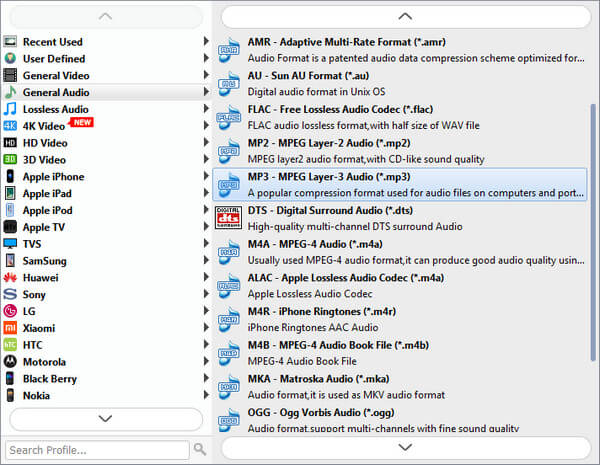 Step 5 Make your own ringtones
Click Save button to confirm the operation. Just a few seconds later, MP3 ringtones will be made and saved on your computer. After that, you can move these MP3 ringtones to your Android phone.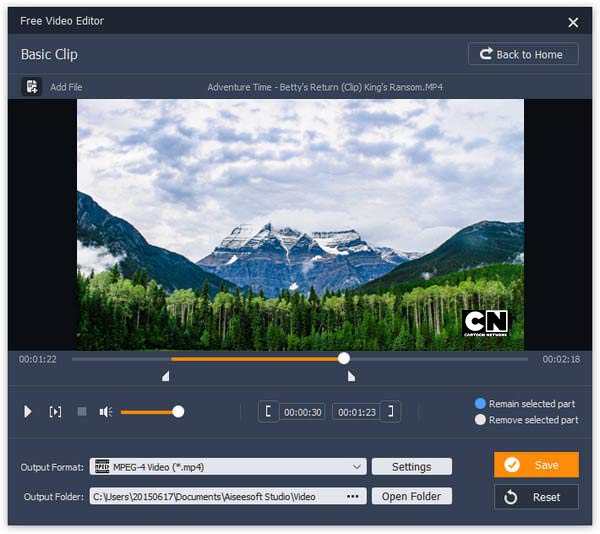 We mainly talk about ringtone creator in this post. No matter you are searching for online MP3 cutter and ringtone maker, free ringtone creator, professional tones creating tools, you can easily find what you need in this page. If you still have any question, you can leave us a message.