People's Concern about Apple's Wireless CarPlay
In the past WWDC, the SVP of Apple Craig Federighi announced officially the update of CarPlay and other important functions on iOS devices. First, the CarPaly system will be used on more different cars with different display sizes and high-DPI screens. Sounds good? The appearance of the whole system and user experience makes people fall in love with it.
Moreover, this new updated CarPlay is compatible with apps from automakers that you have the right to control car features through CarPlay. Can't understand clearly? That is, you can control the radio and temperature in your car without leaving the CarPlay interface.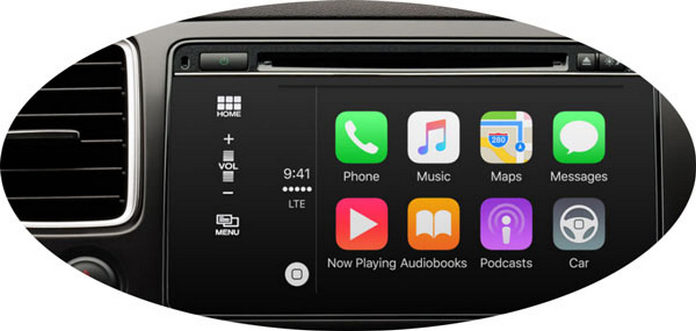 Do you know that iPhone can connect your car wirelessly? You need to know. The only precondition is that your car supports wireless connection to iPhone. Everything will become easy. No USB cable needed for playing the audio messages and making calls with your friends.
Which iOS devices are compatible with CarPlay?
Up to now, CarPlay works with iPhone5 series and iPhone 6 series. That means, iPhone 5, iPhone 5c, iPhone 5, iPhone 5s, iPhone 6, iPhone 6 Plus and the coming iPhone 6s.
Where to find the CarPlay on the iPhone?
Tap "Settings" on the screen of your iPhone to find "General", you will find "CarPlay" clearly if you have upgrade your iOS operating system to iOS 8.3 and above.
A disadvantage of this CarPlay is its territorial restrictions. That is, some country cannot use this function up to now, such as China.
Is there a good market for Apple's CarPlay?
Whether you believe it or not, Apple's CarPlay has won a good reputation and supports. Porsche is the latest automobile brand for supporting this CarPlay technology. Other automobile brands include BMW, Chevrolet, Hyundai, Mazda, Subaru, Mercedes-Benz, Ford, Honda, Toyota and many others are supporting CarPlay, too.
While, even though this CarPlay has a lot of advantages and brings people a lot of new features, it requires "future cars" to cooperate with it. That is, Apple still has a long way to go to bring people a better user experience.
Extended Reading: How to transfer photos, music and other files between iPhone and computer or between any two iOS devices?
FoneTrans
For Mac
FoneTrans is the software that works on your computer to move data from one iOS device to another one iOS device without data loss (iOS 12 supported).
Transfer data from one iPhone to iPhone (iPhone X, 8, 7, 6, 5, 4, 3GS, etc.)
Sync photos, contacts, music, videos, SMS and more.
Edit iPhone contacts on computer.
Get data transfer from PC to iSO device.